- Pioneer Black British actor Earl Cameron who started acting at 24 has died
- Cameron passed unto glory on Thursday, 2 July, a few weeks before his 103rd birthday
- The late veteran actor, who last acted in 2020 at 93, is survived by his wife and six children
PAY ATTENTION: Click "See First" under the "Following" tab to see Briefly.co.za News on your News Feed!
Earl Cameron, who was one of the first successful black British actors, has died at the ripe age of 102 on Thursday, 2 July, a few weeks away from his 103rd birthday. He started his acting career at the age of 24.
Briefly.co.za learnt that according to BBC, a family friend of Cameron, Martin Beckett, confirmed the demise of the great actor.
The friend revealed that the late actor was lockdown in his home because of the ravaging Covid-19 that is not friendly with the aged. He further revealed that Cameron was not keen on going out and that he had chest problems.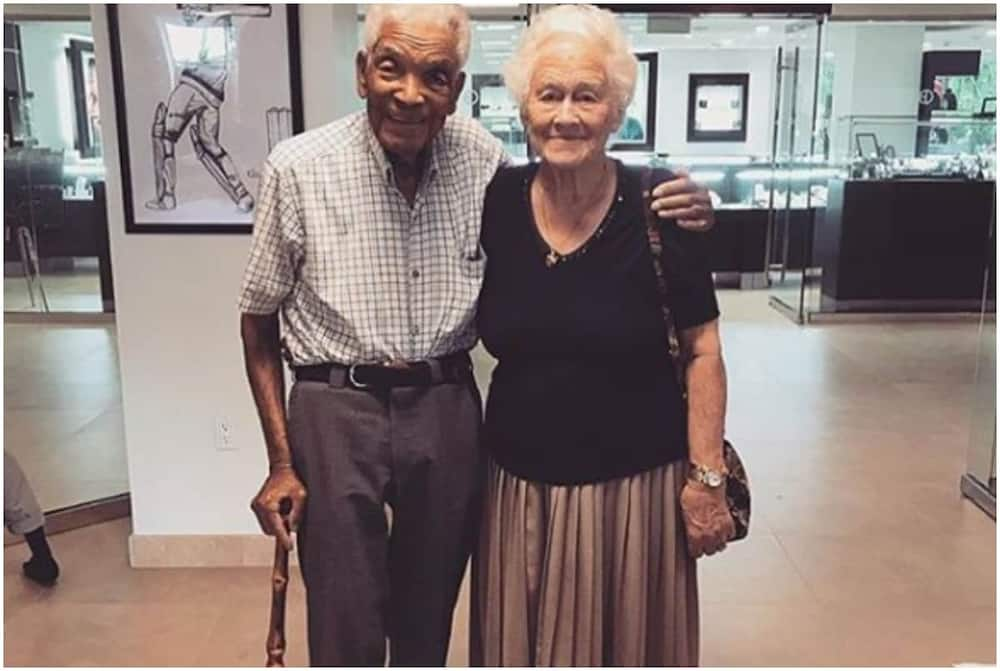 Beckett said: "He's a great character, very spiritual, very modest, we're going to miss him."
Earl Cameron was born in 1917 in Pembroke, Bermuda. He served with the British Merchant Navy and stayed in England before the beginning of World War II.
After a while, he made his debut on the West End stage. He managed to survive with little on the little stage plays could offer until he got his break in 1951's Pool of London and that made him only the fourth black actor ever to appear in a prominent role in a British film.
This was unprecedented as it was the first British film to show a mixed-race relationship.
Cameron's next major role was in 1955 in the film Simba. He worked on television in a plethora of popular hits, including the BBC sci-fi series Doctor Who, where he played the role of 007's assistant Pinder in Thunderball.
One highlight from his TV career came in his appearance in Doctor Who. Appearing in The Tenth Planet, Cameron became the first black actor to play an astronaut and in 2017 he also became only the third actor to have appeared in the show to reach the age of 100.
His last acting was a minor role in 2010 in the film Inception where he appeared alongside Leonardo DiCaprio and EllenPage.
In 2009 Cameron was appointed as a Commander of the Order of the British Empire (CBE). He was awarded an honorary doctorate degree in 2013 by the University of Warwick and inducted into Britain's Screen Nation Hall of Fame in 2016.
Cameron is survived by his second wife, Barbara, and his six children.
It was reported that for many Nigerians, the month of June remains unforgettable as it "swallowed" very influential people, especially in the entertainment industry.
Among the six celebrities who died in the month are veteran reggae singer, Majek Fashek, veteran broadcaster Dan Foster, celebrity event planner Ibidun Ighodalo, actors Bose Adewoyin, and Ogun MMajek and singer Berkerly Jones Ike.
Enjoyed reading our story? Download BRIEFLY's news app on Google Play now and stay up-to-date with major South African news!