In August 2020 Generations: The Legacy Teasers, Lesedi's former lover, steals her ideas while she is busy allowing herself to be misused by people. Why does Gadaffi's ex-girlfriend continue to visit him? Fikile lets out her frustrations on her man. She mistreats him to make him understand how she went through in an abusive relationship with her ex. Tshidi's man proves to her that he is the strong man she fell in love with.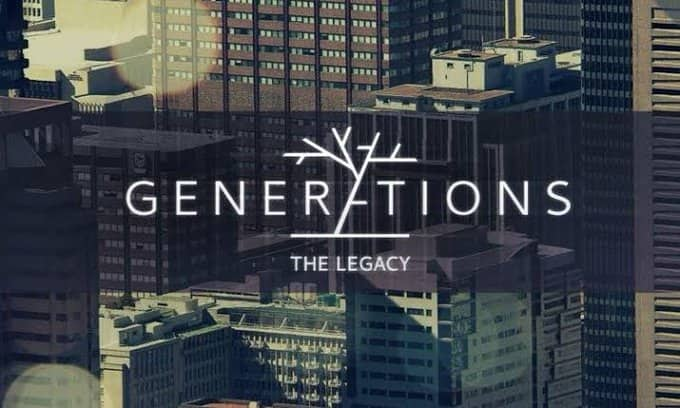 SABC1 broadcasts Generations from Mondays to Fridays at 20h00. Tune in to find out how Karma pays back every evil character on the show. Ironically, some evil people do not learn their lessons no matter how much they suffer because of their selfish deeds.
What will happen on Generations: The Legacy in July 2020?
Some of the real names of the actors have been highlighted in this teaser. Here are the exciting episodes that the Generations cast have prepared for you.
The enemies become friends with benefits
Lesedi (Luyanda Mzazi) has a hidden agenda that compels her to befriend Mbali.
3/08/2020: Monday - Episode 181 (1481)
Jerah tries to get his friend out of hopelessness by offering brilliant advice. Lesedi is being used to spy on Mbali while Gadaffi jumps into conclusions that get him upset.
4/08/2020: Tuesday - Episode 182 (1482)
Zitha is shocked when she discovers her man's plans. Nontle spoils her friend's special occasion out of ignorance, and Lucy prefers dealing with a criminal to a headstrong adolescent.
5/08/2020: Wednesday - Episode 183 (1483)
Jack opposes working with his biggest competitor. Mpho convinces himself to agree with Fikile's ideas. Mazwi's resilience results in a Mexican draw.
6/08/2020: Thursday - Episode 184 (1484)
Tau (Rapulana Seiphemo) discerns that he has a new rival while Mbali relaxes and hopes for the best because anxiety and taking precautions will not help her. How was the radio interview?
7/08/2020: Friday - Episode 185 (1485)
Zitha regrets underestimating a woman who has ended up causing endless havoc in her life. Tshidi hits a dead end at the Ezweni, and Jerah is at a loss when he learns the truth.
Will Mrekza give up on his goals?
READ ALSO: Binnelanders Teasers: July 2020
An opportunity slips from Mrekza for a second time.
10/08/2020: Monday - Episode 186 (1486)
Mazwi has more rounds to win in the battle that he is fighting while Mrekza is enraged when he fails to get what he wants a second time. Ben knows how to belittle Fikile so that he loses his confidence and self-esteem.
11/08/2020: Tuesday - Episode 187 (1487)
Jack (Vusi Kunene) requests the impossible from his girlfriend while Gadaffi is uncomfortable with his ex-girlfriend's visit. Although Lucy understands that Mbali's advice is right, she is torn between listening to her and taking the opposite direction.
12/08/2020: Wednesday - Episode 188 (1488)
Jerah's words cut through Mpho's heart like a double-edged sword. Zitha's man does not understand why the events at the board meeting annoy her. Who will win the votes at Ezweni?
13/08/2020: Thursday - Episode 189 (1489)
Fikile feels better when she looks down upon her man the same way her ex-lover did to her. Tau finds out shocking secrets about his brother. Will Lucy keep the promises she has made to a heartbroken young girl?
14/08/2020: Friday - Episode 190 (1490)
READ ALSO: Imbewu Teasers: July 2020
Tshidi (Letoya Makhene) has a difficult decision to make after someone calls her and requests a favour. Ben is caught off guard by what his ex tells him. Mam' Sonto is surprised by Mbali's excitement after she receives some news.
Which relationship should be sacrificed to save others?
Mpho has to end some relationships to protect other relationships from breaking.
17/08/2020: Monday - Episode 191 (1491)
Zitha makes a bold decision and refuses to change her mind because she is tired of the situation. Mpho feels that a heavy burden will be lifted off her shoulders if some relationships are ruined to restore others. Jerah is worried about losing another life-changing opportunity.
18/08/2020: Tuesday - Episode 192 (1492)
Oom Swanepoel has bad news to share, and Gadaffi senses danger after observing some people's touching interaction. Lucy makes up her mind after having a conversation with Thomazile.
19/08/2020: Wednesday - Episode 193 (1493)
READ ALSO: Skeem Saam Teasers: August 2020
Tshidi realizes that she is wrong to think that her man is a weakling. Jack proves where his loyalty lies. Lesedi has become someone's puppet.
20/08/2020: Thursday - Episode 194 (1494)
Zitha is determined to get what she wants. Mbali jolted into reality on her first day in KZN while Jerah reveals his nasty attitude.
Is Lucy's paranoia blinding her from making reasonable judgments?
Mrekza brushes off Lucy's worries.
21/08/2020: Friday - Episode 195 (1495)
The topmost manager appoints the new Junior Producer to join the Flying News team. Mpho seeks to know what Gadaffi (Vuyo Dabula) is up to while Mrekza assumes that Lucy worries too much over nothing.
24/08/2020: Monday - Episode 196 (1496)
Tshidi makes a blunder while dealing with Kabisi. Thozamile is thrilled by the deal's outcomes, and Lesedi discovers that her ex stole her ideas.
25/08/2020: Tuesday - Episode 197 (1497)
Yster is excited by the quick and easy money, and Jerah's manipulative tactics fail to yield fruits. Zitha is caught taking part in a secret meeting.
26/08/2020: Wednesday - Episode 198 (1498)
Gog' Flo is convinced that her granddaughter is making the wrong choices. Mazwi puts Sphe in a problematic situation. What is Jack suspecting?
27/08/2020: Thursday - Episode 199 (1499)
Nontle rebels against Tau's commands while Thozamile blows things out of proportion by refusing to play her part. Something fishy is going on because everyone seems to like Refilwe suddenly.
28/08/2020: Friday - Episode 200 (1500)
Jerah and his ally land into trouble. Tshidi overhears a conversation between two acquaintances, and Mbali discovers that burglars have broken into his house.
31/08/2020: Monday - Episode 201 (1501)
Sphe (Pearl Monama) is shocked by the results of her medical exams. The podcast that people have been waiting for so long is out.
What is happening to Zitha and Mpho?
Zitha is upset after the board meeting because her plans fail. She is found hosting a secret meeting. What is her next move?
Mpho decides to cut ties with some people to save her relationship with others. Who is she going to choose?
The August 2020 Generations: The Legacy teasers will leave you in awe. The show has more exciting episodes to watch. The mixture of comedy, irony, flashbacks, love, and revenge make the show more entertaining than ever.
READ ALSO:
Along Came Love Teasers: August 2020
Young Love Teasers: July 2020
Secrets at the Hotel Teasers: August 2020