Family is a blessing that everyone should enjoy. However, on instances when they do not support your interests and cross the line to make decisions for you, they end up being problematic. Family Affairs is a soap opera that brings out this issue in the best way. If you wish to have a glimpse of how this subject has been portrayed, you ought to check out Family Affairs teasers for August 2020.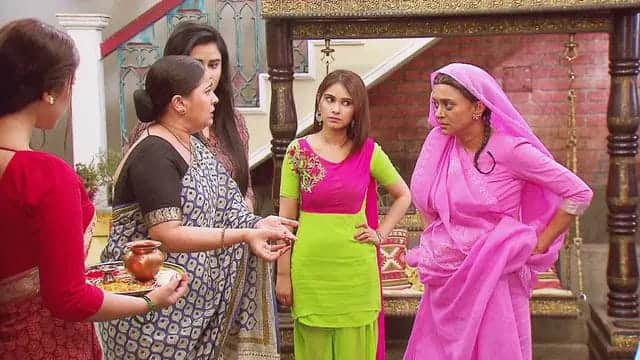 Family Affairs is a show that depicts the influence that family members have on their romantic lives. Preeti discovers that she does not love Nandu anymore, and would be happy to spend the rest of her life with Lucky. However, her family does not approve of her decision and choose not to support her. What is she going to do to ensure that her interests are considered? How about going through Family Affairs teasers for August 2020 to find out more details about what will happen to her?
Family Affairs teasers for 2020
These are some of the highlights of what you should expect in the oncoming Family Affairs episodes.
Episodes 497 - 498 - Saturday, 1st of August 2020
Nimmi incites Nirmala by stating that Ashok is going on with the charge against her. Meanwhile, Riya's client goes to visit Shanti Sadan. During the visit, he refers to her as the owner of the family and everyone else as her workers. Will Riya go on with her plan as she anticipated?
Chamanlal hands over the fake diamonds to Nirmala, and she is convinced that they are real, and Sarla takes advantage of Kaushalya's absence to turn the rest of the workers against Riya. Later, Sarla opens up to Preeti about the race for the swing.
READ ALSO: Generations: The Legacy Teasers: August 2020
Episode 499 - 500 - Sunday, 2nd of August 2020
Kaushalya and the other workers express their complaints about Riya being absent in her house, and Pari and Sarla manipulate Preeti to pretend to have fainted. Later, Shanti issues Riya an ultimatum, and Riya is forced to make arrangements for Nirmala to vacate the house.
Riya opens up to Kaushalya, Nimmi and Shanti about her plans to ruin Nirmala. However, Kaushalya declines to offer his help to Riya.
Episodes 501 - 502 - Monday, 3rd of August 2020
Chamanlal launches an attack on Ashok. Later, Ashok refuses to come through for Nirmala; hence, Riya reaches out to Nandu, asking for her help with her mission. Kaushalya and Shanti stumble upon Kaushalya's driver and Chamanlal hugging. What will they make out of this scene?
Shivam impersonates Nirmala and reaches out to Chamanlal, asking her to come to the mansion. Sarla secretly follows Ashok to the mansion and Chamanlal reaffirms her marriage idea to Nirmala, claiming that she is waiting for her divorce to go through.
Episodes 503 - 504 - Tuesday, 4th of August 2020
Pari and Sarla forcefully get into the mansion despite Kaushalya's and Shanti's efforts to stop them. Nirmala and Chamanlal begin their wedding ritual.
Shanti reminds Sarla of her failed mission to destroy Nirmala, and this makes her feel demoralised. Later, Nimmi requests Shanti to select the head of the house. Whom is she going to choose?
Episodes 505 - 506 - Wednesday, 5th of August 2020
Amit insists on going to the doctor with Rani, and the doctor tells them that Rani cannot get pregnant. Back in the mansion, Sarla inquires about the financial status of a child whose name is Bablu and later learns that Bablu is Amit's son.
A goon by the name Lallan Singh threatens to murder Amit; hence, Sarla and Amit are forced to take Bablu in. Later, Shanti reprimands Sandhya. Why is this happening?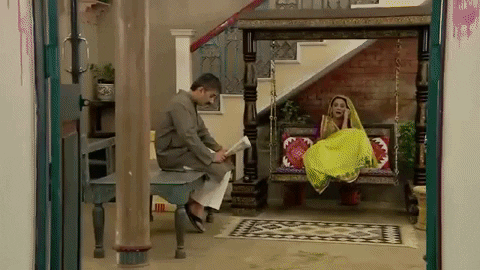 Episodes 507 - 508 - Thursday, 6th of August 2020
Pari hands over the divorce papers to Preeti, and later, Nandu opens up to Riya about his worries for Preeti. Later, Riya sees Preeti with Lucky, and this leaves her in shock.
Riya eavesdrops Preeti's and Lucky's plans to get married, and she hurriedly lets Shanti know about them. What will Shanti do to stop them? In the meantime, Pari and Sarla come up with a plan to incriminate Nimmi. Why are they doing this?
READ ALSO: Family Affairs teasers: July 2020
Episodes 509 - 510 - Friday, 7th of August 2020
Preeti declares her love, and this makes the members of the Shrivastav family shocked. Rani finds out about Amit's illegal child, and this makes her sad.
Sarla tries to dismiss Preeti's feelings for Lucky. Later, Preeti gives an ultimatum for Nandu to divorce her. However, Shanti declines to fulfil her wish; hence, she threatens to set herself ablaze.
Episodes 511 - 512 - Saturday, 8th of August 2020
When Shanti refuses to let Nandu proceed with the divorce, Kaushalya feels so disturbed that she locks herself up in her room. Two days later, when Raghav comes to the mansion, Kaushalya asks him to intervene and make Nandu divorce Preeti.
Shivam tries to convince Preeti to think twice about her decision to divorce Nandu, and Nandu makes up his mind and signs the divorce papers. Later, Raghav reaches out to Kaushalya to inform her that he kept his promise.
Episodes 513 - 514 - Sunday, 9th of August 2020
Sarla puts so much pressure on Rani and forces her to apologise to Bablu. Later, Sarla locks Bablu in a room. Kaushalya questions Preeti for not opening up to Lucky about Nandu's decision, and Shanti requests Nimmi to bring Preeti's ring.
Shivam questions Kaushalya about Preeti getting engaged, and later, Lucky goes to the mansion to meet the Shrivastavas. Will they accord him the respect that he deserves?
Episodes 515 - 516 - Monday, 10th of August 2020
Sarla, Nimmi, and Preeti find out about Nandu's suicide, will Preeti deal with the guilt? Later, Preeti also threatens to commit suicide if Shanti does not marry her off to Lucky. Will her wish be granted?
Rani and Amit get home and realise that Bablu is missing, where could he be? Meanwhile, Nimmi decides to hide Nandu's secret from Shivam and the rest of the family. Later, Shanti allows Preeti and Lucky to get engaged.
READ ALSO: Deur Dik en Dun Teasers: October 2020
Episodes 517 - 518 - Tuesday, 11th of August 2020
Lallan Singh realises that he is falling for Amit, and Preeti is enthralled by the idea of being engaged to Lucky. Later, Shanti makes Preeti repent for having a hand in Nandu's tragic demise.
Amit and Rani agree to drug Lallan Singh by adding a pill to his milk, and Pari and Sarla try to convince Lallan Singh to forgive Amit. Later, Sarla and his friends discover the identity of the unknown woman.
Episodes 519 - 520 - Wednesday, 12th of August 2020
Shanti tries to stop the women from celebrating, and Amit and Shivam show up with gifts for Lucky. Lucky shows up with his friend, and he is worried about the response that he will give the Shrivastavs when they inquire about the members of his family.
The members of the Shrivastav family are puzzled when they spot Nandu's folks at Shanti Sidan. They try to salvage the situation by celebrating Sarla's anniversary, although they are uncertain of how they will handle everything when Nandu's parents opt to stay.
Episodes 521 - 522 - Thursday, 13th of August 2020
Raghav comes bearing some shocking information for Nandu's parents, and when they try to convince him to come home with them, he insists on bringing Preeti along.
Lallan tries to meet Bablu's craving for a tasty meal by forcing his way into the event at Shanti Sadan. Meanwhile, Kaushalya convinces Raghav to take part in Preeti's post-nuptials ceremony.
Episodes 523 - 524 - Friday, 14th of August 2020
Rani makes a deal with Lallan, and Preeti makes some hurtful remarks about Kaushalya. Later, Nandu takes his stick to protect her from Lallan.
The members of the Shrivastav family and Preeti express their concern when Lucky fails to show up for the wedding. A few hours later, Preeti receives an unexpected letter that leaves her heartbroken. Later, Nandu shows up at Shanti Sadan to present a proposal to someone.
READ ALSO: Alert! Exciting details about Arendsvlei cast for Season 3
Episode 525 - 526 - Saturday, 15th of August 2020
Shanti reveals Nandu's identity, and this makes Preeti shocked. Later, Preeti and Nandu tie the knot!
Nandu informs Preeti about his reasons for impersonating Lucky, and later, they head over to his house. On the other side, Sarla attempts to turn Kaushalya against Riya. Later, Nimmi reveals the news about Preeti's marriage to Riya.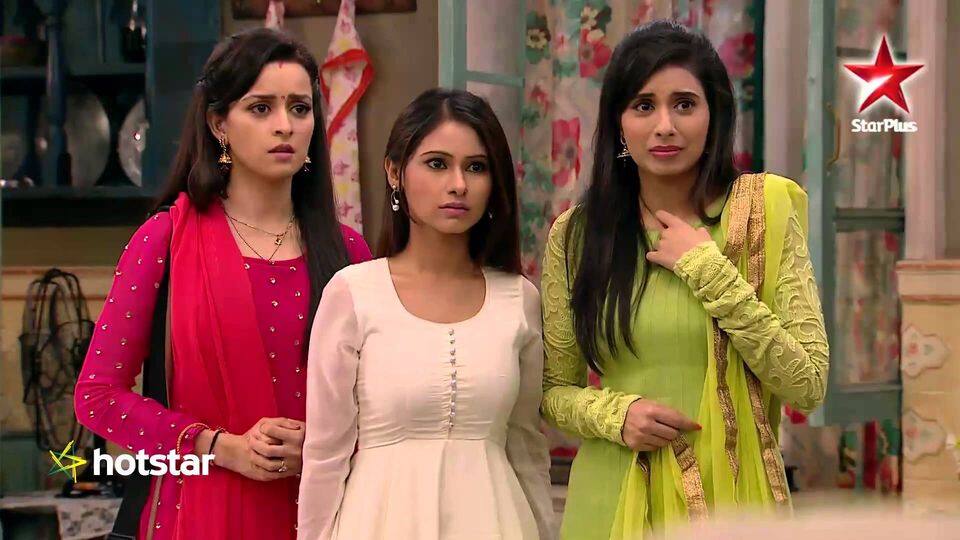 Episodes 527 - 528 - Sunday, 16th of August 2020
Amit realises that boxing involves a huge amount of money, and Shanti asks for money from Kaushalya, and this makes Shivam feel humiliated. Nimmi unexpectedly goes to Sarla's house and discovers something shocking there.
Shivam agrees to fight Lallan and Nimmi discovers that Sarla is lying to her. Sarla tries to do damage control by reaching out to Shanti to counter Nimmi's claims by stating that she is lying.
Episodes 529 - 530 - Monday, 17th of August 2020
Amit and Shivam make a precarious risk hoping that they will make quick money, and Shanti reprimands Kaushalya for offering Preeti something to eat. Meanwhile, Nandu tries to convince Preeti to break her fast.
Shivam's efforts bear fruits, and he ends up winning the boxing championship. However, the worst happens when he gets attacked by goons on his way home.
Episodes 531 - 532 - Tuesday, 18th of August 2020
Amit intervenes when Lallan tries to hurt Sarla, and when Shanti sees how bruised Shivam is, she imposes restrictions on him. Preeti swallows her pride and apologises to Nandu.
Preeti takes advantage of Nandu's absence and attempts to escape; however, she is shocked when she finds him in Shanti Sadan. Meanwhile, Nimmi and Shivam conspire to lie to Shanti about the money that he won during the championship.
Episodes 533 - 534 - Wednesday 19th of August 2020
Sarla meets a rich woman, and together they come up with a plan, and Pari stops Nandu and Preeti from leaving hurriedly. She accuses Nandu of harassing her.
Pari and Sarla try to please Varun, and his aunt and Shanti open up to Kaushalya about the money that she stole from Shivam.
READ ALSO: The Way to Paradise Telemundo cast (with pictures), songs, full story, teasers, episodes
Episodes 535 - 536 - Thursday, 20th of August 2020
How will Shanti react when she finds out the truth? On the other side, Shivam informs Riya about his career as a professional boxer; he also asks him to support him.
Varun comes up with a plan to counter Pari and Sarla, and later Nimmi informs Riya about Kaushalya and Shanti going to a warehouse, and this makes her worried.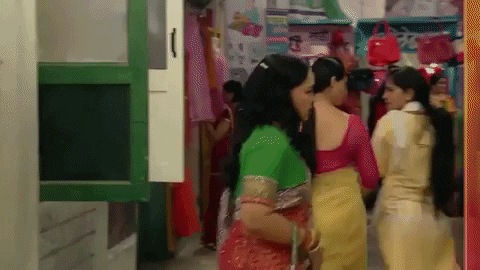 Episodes 537 - 538 - Friday, 21st of August 2020
Shanti and Kaushalya distract Shivam while in the boxing ring; hence, he ends up losing the match, and later, he informs them about the deal that he struck with Amit.
Shivam and Amit try to convince Shanti to allow him to take part in the boxing competition and Shanti inflicts pain on Amit to make him reveal the truth.
Episodes 539 - 540 - Saturday, 22nd of August 2020
Sarla shows up at Shanti Sadan in the company of Varun's aunt, and she informs Kaushalya about Varun's intentions to get married. She goes ahead to state that Varun is interested in Nimmi.
Sarla meets up with Shanti and informs her about Varun being interested in Pari. Later, she tries to blackmail Kaushalya to persuade Nimmi to agree to get married to Varun if he proposes to her.
Episodes 541 - 542 - Sunday, 23rd of August 2020
Sarla makes Shanti believe that Varun is interested in Pari, and at the same time, she informs Kaushalya about Varun being interested in Nimmi. This makes Nimmi fall for Varun.
Nimmi agrees to marry Varun and Sarla informs Shanti about Varun being engaged to Pari. Later, everyone points fingers at Kaushalya for being an opportunist.
Episodes 543 - 544 - Monday, 24th of August 2020
Varun realises that he is falling in love with Pari, and later, he requests Shanti to let him make a catering order to the staff in their company. Meanwhile, Kaushalya sees Riya and tells him not meddle in her business.
Nimmi feels humiliated when she learns about the engagement; although she congratulates Varun and Pari. Later, Varun does the unthinkable when he plants a bomb in the harmonium.
Episodes 545 - 546 - Tuesday, 25th of August 2020
Varun's accomplice brings the harmonium to Shanti Sabha, and Riya asks Shanti to go on with the Sabha ritual. Will Varun's plan go as he envisioned?
Riya and Shanti manage to discard the harmonium containing the bomb; hence, they end up saving Sarla's life. Later, Shivam lands another opportunity to participate in a wrestling match.
Episodes 547 - 548 - Wednesday, 26th of August 2020
Varun refuses to marry Pari, and this makes her feel dejected, and the members of the Shrivastav family are shocked when they see photos of the real Varun in the newspaper. Later, Shanti informs Shivam about the bomb saga.
Shivam informs Shanti about Prasad bribing him to lose the wrestling match, and Prasad retaliates by saying that Shivam agreed to fight for him. Will these accusations convince Shanti to let Shivam sign the contract papers?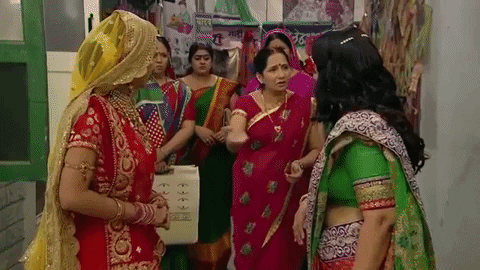 Episodes 549 - 550 - Thursday, 27th of August 2020
Shanti reprimands Shivam for participating in another wrestling match. Will he listen to the instructions that she has laid down for him or will he go on and take part in the match in Bangkok?
Shivam tries to convince Riya to accompany him to Bangkok for his wrestling match, and Shanti gives Prasad an ultimatum to have Pramod released from the goons.
READ ALSO: Gebroke Harte 3: October 2020
Episodes 551 - 552 - Friday, 28th of August 2020
Riya and Shivam escape from the house and start their journey to Bangkok, and Shanti demands Prasad to give her some money to rescue Pramod from the goons.
Riya, Shivam, Pari and Shanti make it to Bangkok. Meanwhile, Kaushalya voices her suspicions about Shivam going to Riya's house, and Nimmi comes across the letter that Shivam addressed to Kaushalya.
Episodes 553 - 554 - Saturday, 29th of August 2020
Shivam stops Riya from communicating with her family, and Pramod pleads with Shanti to rescue him before it is too late.
Shivam is left in a dilemma after he is asked to sign a bond before the fight commences, and Rani goes to the police station and requests the police not to release Amit.
Episodes 555 - 556 - Sunday, 30th of August 2020
Shivam signs the bond and Pari and Shanti make it to Bangkok to look for Pramod. On the flip side, Raghav gets a mild heart attack.
Kaushalya informs Sarla about Prasad visiting with his goons, and later, Prasad threatens to murder Raghav.
Episodes 557 - 558 - Monday, 31st of August 2020
Riya falls in the water, and Shivam shows up on time to save her. On the other end, Raghav confronts Prasad, and this makes him so angry that he threatens to murder Nimmi.
Shivam stops the robbers from stealing the cubs from the zoo, and later, Pari and Shanti show up at the zoo to meet Prasad. Will they meet up with Shivam as well?
Preeti
Preeti realises that she is more connected to Lucky than she is to Nandu. Therefore, she starts off the divorce process and even acquires the divorce papers. However, she faces a challenging experience when Nandu refuses to sign the papers. Will she have is smooth with her engagement to Lucky?
Sarla
Sarla does not seem to have the best of intentions towards everyone. He incites the workers in the mansion against Riya. Later, she tries to convince Preeti to forget about her prospects of getting married to Lucky. Will her intentions be brought to light?
Family Affairs teasers for August are proof of how fast the drama in the show has escalated. If you would like to find out more details about the show and whether Preeti and Lucky will manage to ahead with the engagement, ensure to watch full episodes of the soapie. The show airs on Star Life every day as from 18h00.
READ ALSO:
New! Deur Dik en Dun Teasers: July 2020
Secrets at the Hotel Teasers: August 2020
Along Came Love Teasers: August 2020