Simple steps to set up and use Samsung Pay South Africa
Samsung Pay is speedily changing how South Africans settle their bills and other utility payments. The method is more straightforward and convenient, among the best in the list when it comes to reliable and secure payments. Samsung Pay South Africa launched in the country a few years ago and has been shaking the financial market ever since, making an admirable impact.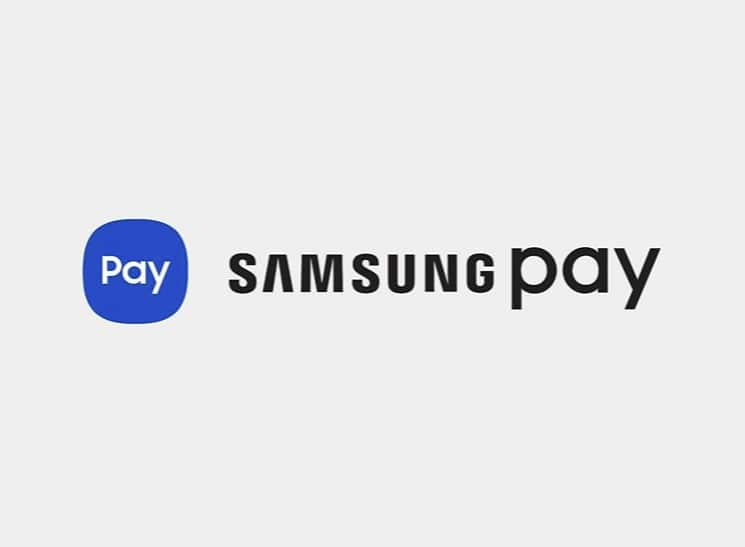 Locals can now pay anywhere without worries when they have Samsung Pay at hand. The service is not only safe but also accessible and user-friendly. Various banking institutions have already taken up and integrated the service with their systems. Locals can only expect the money transfer business to become better due to these partnerships.
What is Samsung Pay?
Samsung Pay South Africa is a digital wallet and mobile payment solution invented by the famous electronics company. This service utilized by compatible phones as well as other Samsung devices promotes contactless payments and magnetic stripe-only payment terminals, making secure payments possible anywhere. The service aims to improve the convenience of making payments by overcoming and addressing obvious money transfer challenges.
READ ALSO: How to reverse eWallet payment in 2020?
Setting up Samsung Pay
One must first download the Samsung Pay app to start enjoying the service. The application, rated 4.6 stars out of 5, is now available for free on Google Play Store. After installing the app on a compatible smartphone, leave the internet on to integrate essential files from Samsung servers. Proceed to configure your Samsung Pay app, South Africa, for use by carefully following these steps.
1. Security configuration
Open the app on your phone, then tap on 'Get Started.' Sign in with your Samsung account. You will be prompted for a PIN, which will be utilized in the future to secure your details, so select carefully. Type the PIN two times to be verified. For an extra layer of security, you can choose to use your fingerprint or intelligent scanner by going to the 'Menu' then 'Settings' where you can tap the particular biometric security found under verification method. Iris scan is available on specific phones.
2. Add a card
Click on 'Menu' in the top-left corner of the screen. In the popup, choose the 'Add Credit/Debit Card' alternative. Scan a card using NFC (near-field communication) or using a smartphone camera to authorize it for Samsung Pay services successfully. Ensure that the name, number, as well as the expiration date of the scanned cards, are correct. You can also add your PayPal account. Note that you can add up to 10 cards on Samsung Pay.
3. Additional information
Provide all the necessary information not captured in the scan, such as the CVV number.
4. Bank configuration
Once you have finished entering your details, the app will contact your bank for a security token. The step is crucial because it is part of a security procedure to secure your banking details.
5. One Time PIN
Use a one-time PIN sent from the bank to finish activating your card and start accessing Samsung Pay services.
Agree to the terms and conditions, and you will be good to go. Subscribers can start using the application to clear payments after adding and activating their cards. Note that to use this digital wallet on a non-Samsung phone, it is mandatory for you to update your operating system to Android 6.0 or higher version.
How does Samsung Pay work?
This payment/transacting alternative is unique because it is compatible with most card payment systems already in use in many South African restaurants and shops. What are Samsung Pay's main features? There are two main features, NFC and MST. The app works with contactless support (NFC technology), but this is not a must-have feature to use the service. Instead, Samsung Pay uses a widely accessible Magnetic Secure Transmission (MST) service. MST is preferable because it is easy to use and complete payment. It mimics card terminal swiping options in most banks.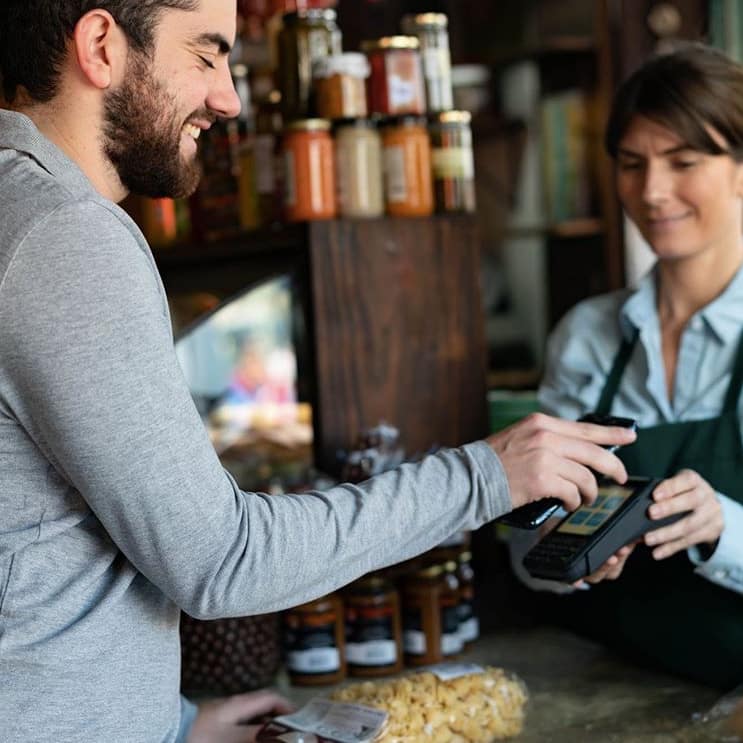 Is Samsung Pay available in South Africa?
Does Samsung Pay work in South Africa? Yes, the service, introduced on 21st August 2018, is fully operational in the country and now is used by many customers. However, most banks are yet to adopt the service.
READ ALSO: FNB reverse payment - How can you reverse an EFT payment FNB with ease?
Which bank supports Samsung Pay in South Africa?
There are several Samsung Pay supported banks South Africa. The services are finally available for Visa Credit, MasterCard, and Cheque cards from trusted partners. Does your bank support Samsung Pay? Here are Samsung Pay South Africa banks/supported partners:
Absa
Standard Bank
FNB
RMB private bank
Discovery bank
Investec
Virgin Money
Capitec
British Airways
MasterCard
Visa American Express
Nedbank Samsung Pay
Samsung Pay South Africa Nedbank and Samsung Pay Capitec are among the fastest-growing in the country besides Absa and Standard Bank. Also, Samsung Pay South Africa FNB is popular.
What phones work with Samsung Pay?
Even if you are a member of the above financial institutions, note that the digital wallet is exclusively available to users with Samsung Pay supported smartphones. This is because the application is limited to special hardware devices, including the following Samsung Galaxy models:
A8, A31, A50,
A9, A31, A30s, A51, A70, A71, and A80 (NFC only)
2017 models of A5 and A7
Note5, Note8, Note9, Note10 and 10+
Note 10 lite (Only NFC)
S6, S6 active, S6 edge, and S6 edge+
S7, S7 Edge, S8, S8+, S9, and S9+
S10, S10+, S10e, S20, S20+, and S20 ultra
Z Flip and Fold
The smart pay option is available for specific Samsung Pay supported wearable gadgets like smartwatches. It works with Samsung Pay watch South Africa, such as:
Galaxy Watch, Gear S2
Gear S3 Frontier and Classic
Gear Sport
Galaxy Watch Active 2 and Active
All these watches function in NFC terminals transactions only.
How do I use Samsung Pay in South Africa?
How do I pay with Samsung Pay? After a successful set-up on your compatible device, it is time to complete payments with the app. The procedure for completing payments is as follows:
Launch Samsung Pay App. Swipe upwards starting at the bottom of the screen.
Select the debit, credit, or loyalty card that you want by swiping between them on the screen.
Authorize the app to make the payment by providing your fingerprint or PIN.
Hold your device over the terminal to process the payment.
The app will automatically complete the payments for you.
You will then receive a confirmation of the merchant name and the amount paid. The same will be listed in the Samsung Pay app so you can always check what you purchased and for how much.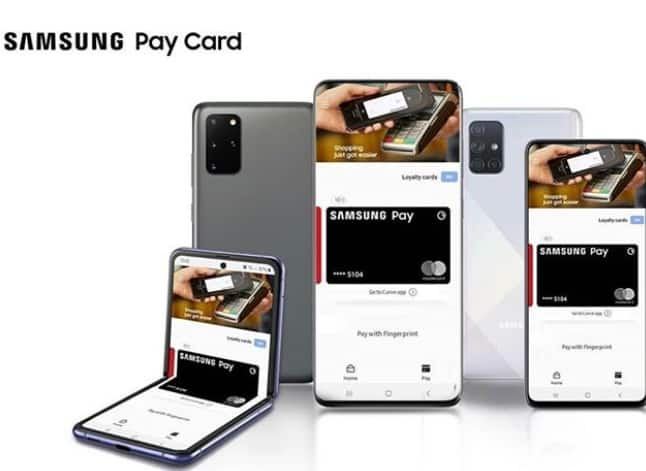 You will earn more rewards for the same day to day purchases because Samsung Rewards allows you to obtain points for every purchase as well as by using the company's apps. These points are redeemable as per the established terms and conditions.
Can Samsung Pay make online purchases? When you add your PayPal account, it will be possible to complete online purchases through Samsung Galaxy App after activating and authorizing the payment.
READ ALSO: Pay fines online fast and securely
Samsung Pay South Africa is one of the latest, fastest, and secure cashless mobile money transfer options. Users can now efficiently complete large transactions in both older and newer terminals after configuring, activating, and authorizing their accounts. Start your experience today by installing the app, and take advantage of Samsung Pay app South Africa cutting edge features.
READ ALSO:
10 best Android dual sim phones South Africa 2020
Top 10 cheapest smartphone in South Africa 2020
FNB PayPal withdrawal service: How to withdraw money securely in South Africa
Source: Briefly News