August 2020 Made for Each Other teasers are more than exciting because Komolika's identity is no longer a secret. Prerna is jealous of Komolika because she has feelings for Anurag. Komolika suspects that Prerna is in love with Anurag; hence the woman devises ways to separate them. Will the love of her life leave her once he gets used to being around the sweet and understanding Prerna?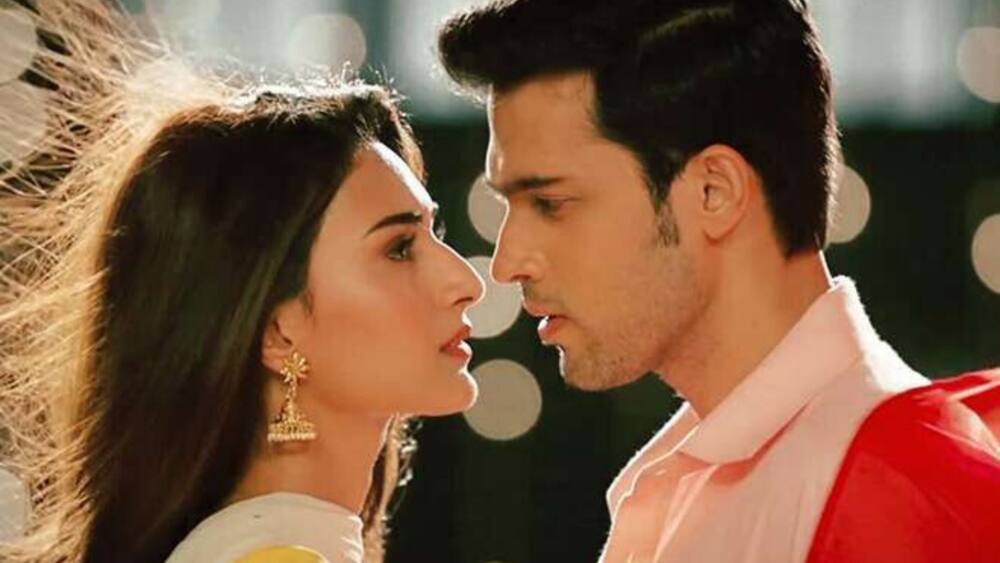 The telenovela is going to be more dramatic because Komalika will strive to achieve her plans before someone blows up her cover. Whoever tries to reveal her identity will be her next victim, and she is capable of killing whoever makes her feel threatened. Prerna, on the other hand, has won favour before Anurag; therefore, there is a high chance that they will work together because they have a common enemy.
What is happening on Made for Each Other in August?
Enjoy the sweet and mysterious forthcoming scenes from Made for Each Other cast on StarLife. Here are the soapies future episodes.
Fate brings Prerna and Anurag close to each other
The two are working in the same company.
3/08/2020: Monday
Prerna gets a job, but she does not know that Anurag is the new owner of the company while Komolika is head over heels for Anurag.
4/08/2020: Tuesday
Anurag and Prerna report on their first day at work, and Komolika bumps into Prerna at the company's office on the same day.
5/08/2020: Wednesday
Veena demands Prerna to quit her job. Komolika tries to woe Anurag while scheming something destructive for Ronit.
Why is Komolika in the storeroom with Anurag?
READ ALSO: New! Deur Dik en Dun Teasers: July 2020
Komolika and Anurag are trapped in a storeroom.
6/08/2020: Thursday
Komolika traps Anurag into spending time with her because she wants to get close to him, and they get locked in the storeroom. Although this is not part of her plan, she is happy that the accident happened.
7/08/2020: Friday
Komolika discovers that Prerna is Anurag's secretary, while Anurag questions Prerna to clarify whether what he has learned about his past is the truth.
10/08/2020: Monday
Komolika relays to Ashish instructions from the firm's managers, and Anurag promises to help Prerna when she gets arrested. What has she done, and will he help her to recover her freedom?
Anurag proves Prerna's innocence
He feels that he should protect her from going to jail over false allegations.
11/08/2020: Tuesday
Anurag shows the cops an undeniable piece of evidence that proves Prerna's innocence. When he and Prerna get to the mansion, they find Komolika enjoying the Sindur Khela. Why is she celebrating?
12/08/2020: Wednesday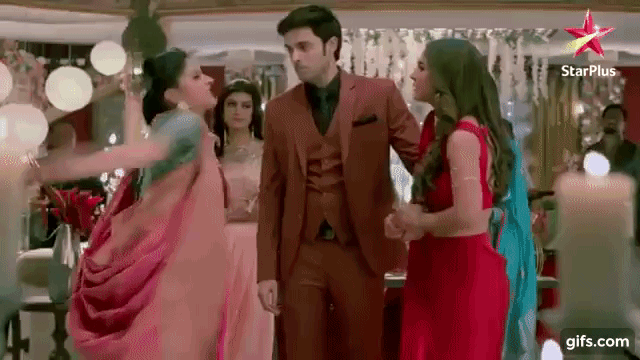 READ ALSO: Young Love Teasers: July 2020
Moloy lays her hands on Mohini while Komolika plans to go on a honeymoon with her man.
13/08/2020: Thursday
Prerna helps Anurag to decorate his room. He takes this chance to ask her to open up about her husband. Komolika, on the other hand, tries to make AnurPre get a miscarriage.
Prerna discovers Komolika's identity
She suspects that Komolika is Sonalika because their behaviour is similar. As you enjoy this Indian telenovela on Starlife on DStv, take entertainment a notch higher by streaming movies on DStv's Netflix and Showmax.
14/08/2020: Friday
Prerna is jealous when Komolika seduces Anurag in her presence, and she also notices how similar she and Sonalika are.
17/08/2020: Monday
READ ALSO: Along Came Love Teasers: August 2020
Shivan tries to push Komolika to expose her true identity in everyone's presence. Anurag takes the responsibility of protecting Prerna's baby, and he dances with Komolika at a sangeet.
18/08/2020: Tuesday
Shivani discovers that Sonalika has been pretending to be Komolika after observing her and Ronit having a secret meeting. Ronit and Sonalika are meeting in secret to plan to kill Prerna.
What is happening to Anurag and Komolika?
Anurag and Prerna have feelings for each other. He stands up for her in trying times and also believes that he should protect her baby. He is interested in knowing more about her spouse.
Komolika plans to kill Prerna because she has discovered who she truly is. She is also afraid of losing her man to Prerna because she has noticed that they are getting closer to each other. She is worried that their relationship is becoming something more than how colleagues should relate to one another.
August 2020 Made for Each Other teasers are fantastic. Watch how evil people spend sleepless nights seeking to reap where they did not sow, while destiny protects those who have pure hearts from their enemies.
READ ALSO:
Secrets at the Hotel Teasers: August 2020
Generations: The Legacy Teasers: August 2020
Kulfi the Singing Star Teasers: August 2020