Geet Teasers: August 2020
Are you thinking of how you can entertain yourself after a busy day? Geet teasers do not only assure you of maximum entertainment, but there are lots of scenes that educate and inform at the same time. If you need a drama series to watch and get value for your time, Geet soapie teasers are worth watching. Every episode promises to leave you with a desire to know what happens next.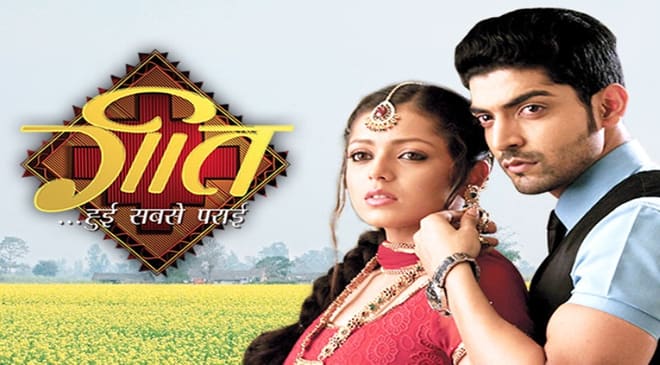 Geet Indian series focuses on Geet who was cheated and deserted by a man she was forced to marry. While trying to start again, she decided to move to another city. The theme of the drama series is centred on family, betrayal, and love. The careful selection of Geet cast members is another thing that lends credence to the television drama, and the professional way in which each cast delivered his or her role is impressive.
Geet teasers for August 2020
If you follow the series and are after what happens next, here is a rundown of what to expect in August. Get the gist before the daily official broadcast and stay ahead of other viewers.
Episode 321 - 322 - Saturday, 1st of August, 2020
Jugnu tells Tej and Beeji the truth while Beeji becomes angry on the fact that Geet and Maan are not telling the truth. She instructs the three of them to leave the house without delay and says that she does not have time to listen to any explanation. How Geet will convince her is worth finding out in this episode.
After becoming desirous to get back to Delhi, Maan goes ahead to book tickets. Geet is not happy for breaking the trust of Beeji. Dev gives Nandini what was stolen from her back, and later, Maan instructs Geet to get everything she owns and move out, but she is not willing to return to Delhi. Find out if Maan goes alone or not.
READ ALSO: Geet Teasers: July 2020
Episode 323 - 324 - Sunday, 2nd of August, 2020
Maan and Dev return to Delhi while Geet stays. But then, a moneylender calls Tej who informs him that because the repayment of the loan was not made, the house is already on a mortgage. Nandini shares the same information with Geet, who goes on to ask Maan to assist the family. Whether he agrees to that or not will be unravelled in the episode.
Because Tej refuses to pay the loan, Garg, who is the moneylender, sells the house of Beeji for two crores to a party, which makes Tej and Beeji helpless. When the buyer shows up, everyone becomes shocked. So, who could the buyer be?
Episode 325 - 326 - Monday, 3rd of August, 2020
Tej conspires against Maan and calls a cop over. After the policeman finds out that Maan is an influential person, he leaves the house which saddens the heart of Tej. Later on, Maan becomes interested in Geet after seeing her busy with the house chores.
Because of what Geet wants to discuss with Maan, she calls him to meet her in the terrace. But then, Preeto puts forth a call to Lucky for them to meet at the storeroom in the night. In the process, Lucky sees Geet as she approaches the terrace and takes her for Preeto.
Episode 327 - 328 - Tuesday, 4th of August, 2020
Maan and Geet find out about the love affair between Preeto and Lucky. Maan encourages Lucky to take the bold step and propose to Preeto. After Geet finds out that Maan has sent Lucky to meet Preeto, Geet becomes angry as he was supposed to go to Patiala on the instructions of Beeji. Daman and Nandini have a date, but you need to find out if the two of them connect emotionally.
Beeji spots Lucky and Preeto together and slaps him. Jugnu becomes privy to Preeto and Lucky's discussion and informs everyone that Lucky plans to kill himself.
READ ALSO: New! Deur Dik en Dun Teasers: July 2020
Episode 329 - 330 - Wednesday, 5th of August, 2020
Pammi and Geet engage Beeji in a discussion over why Lucky decided to kill himself. After Maan spots Lucky trying to hang from a rope, he beats him up before Lucky explains that he is only fixing the fan. Meanwhile, Nandini and Dev hold a meeting with Daman. Find out what the focus of their discussion is about.
Geet engages the parents of Preeto in a discussion concerning the love that exists between Preeto and Lucky, but when Lucky finds out about the discussion, he is upset. Geet challenges Lucky to a fight with the hope that whosoever wins will have Preeto to himself. Whether Lucky accepts the challenge or not is worth finding out.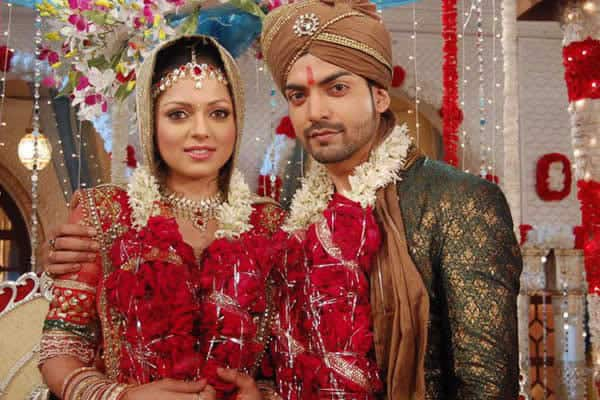 Episode 331 - 332 - Thursday, 6th of August, 2020
Instead of Lucky, Maan sends Nandini and Dev to Patiala and on their way, they meet Daman whose closeness with them makes Dev uncomfortable. Meanwhile, with the help of Maan, Lucky makes himself ready for the fight. Who will win the fight?
Beeji becomes furious because Lucky refuses to go to Patiala and stands against his relationship with Preeto. Lucky and Maan stay together, but he feels uncomfortable because he is no longer with Beeji.
READ ALSO: Made for Each Other teasers: October 2020
Episode 333 - 334 - Friday, 7th of August, 2020
Lucky returns to Beeji and informs her that he is willing to work hard and make her proud. Every effort that Geet makes to have a discussion with Maan ends in futility. At night, Nandini invites Maan over to the veranda for an important discussion.
Before apologizing to Maan, Geet sings a song for him. In the meantime, Beeji comes up with a plan of selling her land so that she could buy back the house that Maan already purchased, but Geet tries to hinder her from taking that step, but she fails. Dev later feels that Daman is not a person worth associating with. Find out if he finds the real face of Daman.
Episode 335 - 336 - Saturday, 8th of August, 2020
Daman and Nandini are in a restaurant when a girl comes around to accuse Daman of marrying her and running away without the payment of dowry. Nandini gets the shock of her life and runs home sobbing. Dev tells the family how the whole story went, but then Beeji is after Maan leaving her house.
The parents of Daman tell the family that their son knows nothing about everything before the girl in question attests to it and confesses to them that Dev was behind the drama. Beeji gets angry with Maan and Dev for meddling in their life. Find out if Dev proves that he does not know about what happened.
Episode 337 - 338 - Sunday, 9th of August, 2020
Geet becomes shocked after seeing Naina in Daman's house. She seeks for Maan's assistance in exposing Daman after meeting with him. Then, Maan hands over documents of the property to Beeji and requests her to stay around until Nandini gets married. Do you think she will agree to this?
Nandini and Dev settle their differences before Nandini later notices that there is something Dev is hiding from her. Meanwhile, Dev plans to leave Amritsar, but Maan will not allow him after assuring him that he will do everything possible to stop Daman from marrying Nandini. Later, Geet, Dev, and Maan strategize on how they are going to stop the marriage.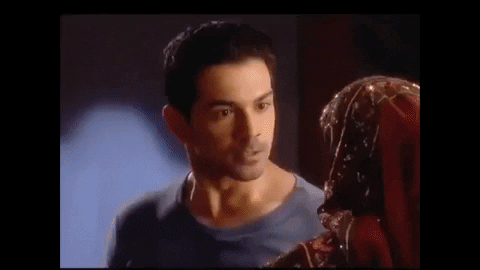 Episode 339 - 340 - Monday, 10th of August, 2020
Geet sees Radhika and Maan discussing and advises him to stay away from her. Meanwhile, Maan asks Lucky and Daman to step aside so that he and Radhika could have a private chat. Radhika enters the bathroom and sees Daman, who saves her from falling. Do you think Daman is falling into a trap?
Geet informs Daman about the new Mercedes-Benz gift that Maan gets from Radhika. Radhika presents an expensive ring to Daman. Geet and Maan are full of joy because things are working out as planned. Maan tells Geet that Radhika is with Daman in the room, and she should bring Beeji there.
Episode 340 - 342 - Tuesday, 11th of August 2020
Dev and Adi impersonate Radhika's family and come to fix the issues in her marriage, and Lucky tries to capture Radhika's attention by dressing in western clothes. Daman finds out about the wedding plans that Radhika is making.
Radhika opens up to Maan about her desire to get married to Daman, and Daman overhears their conversation. Daman's mother also supports the idea of her son marrying Radhika. Later, Radhika, Geet, Maan, and Adi celebrate their success in fooling Daman and his parents.
Episode 343 - 344 - Wednesday, 12th of August, 2020
Dev tries to run away from Jugnu, and in the process, his fake moustache falls off and everyone recognises him. Later, Maan shows everyone a video of Daman confessing his love for Radhika, and Tej stops Maan from calling the police.
Beeji insists on calling the police and sending Daman and his parents behind bars, and she appreciates Geet and Maan for the favour. Later, Tej asks Maan to forgive him, and he takes Pammi back. Maan engages in a candid conversation with Geet, and he asks her to bear him children.
READ ALSO: Arendsvlei teasers: September 2020
Episode 345 - 346 - Thursday, 13th of August, 2020
Nandini appreciates Dev, Geet, and Maan for saving her life, and Dev realises that Nandini is pissed off, so he consoles her.
Beeji learns that Geet and Maan are planning to go back to Delhi, which makes her upset. Geet invites Nandini to join them in the trip, and Lucky also offers to go. Jugnu also opens up about his plans to relocate to Delhi and start a detective agency. Later, an unknown person calls Maan, and the phonecall leaves him worried.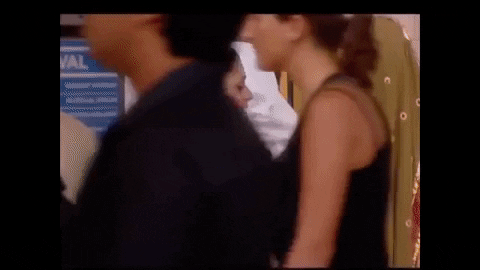 Episode 347 - 348 - Friday, 14th of August, 2020
Lucky, Nandini, Geet, Man, and Dev leave for Delhi, and on their way, Maan and Geet try to reach out to Dadi, but they realise that their phones have been disconnected. Later, Maan also realises that his ATM has been blocked and wonders who could be responsible for the mess.
Maan invites Geet to see his new venture, although when they get to the location, they learn that the project has been closed. They are also denied entry into the premises. Later, Adi offers to accompany them to the hospital to check up on Dadimaa, but a mysterious person calls Dev, and the phone call leaves him gutted.
Episode 349 - 350 - Saturday, 15th of August, 2020
Dev tells Nandini to prepare because his mother will be visiting them, and Maan discerns that Parminder has taken over his businesses. Parminder also leaves him a note that orders him to leave Delhi.
Maan hands over the construction projects to Dev and Parminder, and he requests Adi to look after Dadimaa. However, Parminder threatens to kill Adi if he does not leave Delhi. Later, Dev realises that Dadimaa, Geet, and Maan are missing, and when he asked Parminder about their whereabouts, he lies and says that they went to London.
Episode 351 - 352 - Saturday, 16th of August, 2020
Parminder informs Dev that Maan and Geet are staying in a guesthouse, and Dev informs him about his change of plans regarding getting married. Later, Adi opes up to Dev about his mother's plan to illegally own Khurana Constructions.
Dev confronts Parminder about illegally taking over the construction company, and she expresses her remorse. She also agrees to apologise to Geet and Maan about her act. Maan turns down Geet's offer for the job and decides to go out and look for another job. Meanwhile, Dev and Adi go out to look for them.
Episode 353- 354 - Saturday, 17th of August, 2020
Maan lands on the project that he was seeking, and Geet offers to teach children for free. A client by the name Bhatia refuses to give Maan the project despite Parminder issuing him the orders to do so, and Parminder reaches out to an advocate to sell the Khurana Empire. Dev feels sidelined when he realises that Geet and Maan are untraceable.
Maan opts to work at a construction site to fend for himself and Geet, and to his surprise, Geet prepares a sumptuous meal. Will he turn it down?
READ ALSO: Geet teasers: September 2020
Episode 355 - 356 - Saturday, 18th of August, 2020
Geet marvels at the thought of her job being permanent, and the lawyers insist that Parminder should present a written notice from Maan for her to sell the company. Dev is impressed that Maan met Bhatia, and Parminder gambles on how to convince Maan to agree to sell the assets.
Adi and Dev leave for Rohtak to reunite with Geet and Maan, and Lucky discovers Pammi's plan to keep Savitri Devi unconscious.
Episode 357 - 358 - Saturday, 19th of August, 2020
Pammi manages to get Maan under her custody, and Luckily, Nandini and Dev get the police to arrest Pammi. Later, Pammi reaches out to Geet and asks her to come alone, while Dev informs the police about Maan's disappearance.
Pammi threatens Geet to keep her husband's kidnapping a secret, and Adi and Dev hear about the plan to trace Maan's car. Later, Maan manages to escape and runs to the Golden Temple where he faints. Luckily, someone sees him and takes him to the hospital. Later, Geet gets to the hideout where her man had been held and hands over the empire to Pammi.
Episode 359 - 360 - Saturday, 20th of August, 2020
Pammi shoots at Geet, although the bullet injures Dev, and the police show up on time and arrest Pammi. After the incident, Geet goes to the golden temple to pray for her man. Meanwhile, Maan is transferred to a different hospital.
After making her prayers, Geet decides to go to the hospital to look for Maan, and when she gets there, the nurse tells her that he is in the ICU. When she goes to the ICU, the doctor informs her that he has been discharged.
Episode 361 - 362 - Saturday, 21st of August, 2020
Maan denies Geet and falls when he is told that she is his wife; hence, the family decides to call the doctor who reveals some strange information. Later, Dadimaa informs Geet that she is free to leave Maan.
Maan creates a scene as Dev discusses his medical condition with the doctor. The doctor informs Maan that he has lost his memory. Will he get better?
READ ALSO: Wild Skin Teasers: September 2020
Episode 363 - 364 - Saturday, 22nd of August, 2020
Savitri Dev tries to convince Dev to admit that he is attracted to Nandini, although Dev is worried about how she will take in the news. Maan gets furious when he sees Geet's clothes in the closet, although Geet patiently tries to remind him of the events of the past year.
Maan does an unexpected thing at the office when he appoints Pinky to be his secretary and instructs Geet to join the rest of the workers. This decision makes the workers upset.
Episode 365 - 366 - Saturday, 23rd of August, 2020
Maan lashes out on Geet and informs her not to touch the documents in his office, and he even threatens to fire her if her catering assignment fails. Meanwhile, Dev takes Nandini on a date, although he fails to open up about his feelings for her.
Maan commands Geet to plan for the presentation and the party, although Adi takes charge of the arrangments for the party at Maan's house. During the event, he lashes out at Geet and informs her that she is unfit to be involved in the Khurana industries.
Episode 367 - 368 - Saturday, 24th of August, 2020
The presentation files get mixed up, and this angers Maan; hence, he fires Geet. Dev tries to make him change his mind, but his efforts do not bear fruit.
Savitri Devi prompts Mr Tandon to inform Maan that he will only work for him if he makes Geet the project leader.
Episode 369 - 370 - Saturday, 25th of August, 2020
When Geet regains consciousness, Nandini informs her about Mr Tandon's ultimatum, and Maan agrees to make her the project manager. Later, Nandini informs Dev about her plans to return to college, and when Geet tries to make copies of the files, her hands get stuck in the iron rods.
Geet suffers an injury despite Maan's efforts to try and save her, and someone unexpectedly calls Dev when he is with Nandini, so he leaves immediately. Lucky's uncle tries to interfere with the meeting, although Savitri Devi stops him, and Geet informs her uncle about Maan's condition.
Episode 371 - 372 - Saturday, 26th of August, 2020
Dev finds it challenging to open up to Nandini about how he feels, and Maan reels when Geet fails to prepare for the meeting with Mr Tandon. Maan stares at a photo of him and Geet, and Nandini realises that Dev is disturbed.
Maan gets pissed off when Geet takes long to prepare, so he leaves for the site without her. Later, Adi reaches out to him to inform him about Geet's inability to get to the site becasue she does not know the directions. Meanwhile, Nandini tries to figure out what could be troubling Dev.
READ ALSO: Family Affairs Starlife: Cast (with images), full story, plot summary
Episode 373 - 374 - Saturday, 27th of August, 2020
Geet takes a jibe when Maan abuses her about her situation, and when he shouts her for being incompetent, she walks out on him. Meanwhile, someone sends Dev a message regarding a package that has been sent to him.
The manager informs Maan about the issue regarding the room, so he feels guilty about his actions, and Dev learns that Naintaara was discharged from the hospital. Later, Geet drinks from Maan's glass and realises that he has been taking alcohol.
Episode 375 - 376 - Saturday, 28th of August, 2020
Maan decides to leave despite Geet's effort to extend their stay, and Dev is accompanied by Lucky's mother to the hospital. The doctors inform Dev that the Naintaara's discharge documents were tampered with, and someone places Geet's and Maan's wedding CD in the presentation CDs.
Maan insults Geet for planting the wedding CD, and Geet burns with rage and storms out of the office. Dev gets fed up by Maan's actions and screams at him telling him that he is suffering from amnesia.
Episode 377 - 378 - Saturday, 29th of August, 2020
Maan refuses to acknowledge Geet as his wife, and Nandini informs the rest of the members about Geet's departure. Savitri Devi collapses when she learns about Geet's departure, and this causes panic among the members.
Savitri Devi expresses her happiness when Maan gets home with Geet, and he asks her to stay around until Dadimaa gets better. Will she agree?
Episode 379 - 380 - Saturday, 30th of August, 2020
Naintaara unexpectedly shows up at the Khurana mansion, and her presence leaves everyone in shock. Dev is unimpressed to see her, although Maan insists that she will stay in the mansion. Meanwhile, Savitri Devi tries to convince Maan to give Geet another chance.
Maan tries to convince Dev to give Naintaara a second chance, although he declines. Later, Savitri Devi faints when she sees Naintaara, and when Maan repeatedly asks her to forgive Naintaara, she agrees to do so.
Episode 381 - 382 - Saturday, 31st of August, 2020
Dev promises to ruin Naintaara's plans, and when she interferes with his conversation with Nandini, he hurls insults at her.
Geet informs Maan to hurriedly go back home, and when he gets home and realises that Dadimaa is okay, he shouts at her for misleading him. Dadimaa pretends to have lost consciousness to save Geet from Maan's sinister behaviour.
READ ALSO: 7de Laan teasers: September 2020
Maan
Maan gets kidnapped by Pammi, and the incident ends up in him being admitted to a hospital. However, when he gets better, he loses a year's worth of memory, so he fails to recognise Geet. This makes him grow cold towards her. Will he regret the awful things that he is doing to her?
Geet
Geet patiently sticks by Maan despite the horrible treatment that she gets from him. When she gets fed up, Maan convinces her to stay around, and she opts to change her mind. Will Maan realise that she is his wife and treat her better?
Whatever questions you may have based on what you have seen in Geet teasers, expect answers to them as you watch the series with other viewers. Every episode is worth a watch.
READ ALSO: Geet teasers: October 2020
Briefly.co.za published the details of Geet teasers for October, and the turn of the events in the show is impressive. You will be blown by how quickly the tables turn.
Geet teasers for October highlights show how the relationship between Geet and Maan has gotten better. They seem to be living their best days. However, their joy is cut short when Vikram shows up and claims to love Geet. He even threatens Maan by beating him up. Will Maan stand up for the girl of his dreams?
READ ALSO:
Skeem Saam Teasers: August 2020
The River on Mzansi Magic Teasers: August 2020
Zee world Our Perfect Place: cast, full story, plot summary
Source: Briefly News