Are you thinking of how you can entertain yourself after a busy day? Geet teasers do not only assure you of maximum entertainment, but there are lots of scenes that educate and inform at the same time. If you need a drama series to watch and get value for your time, Geet soapie teasers are worth watching. Every episode promises to leave you with a desire to know what happens next.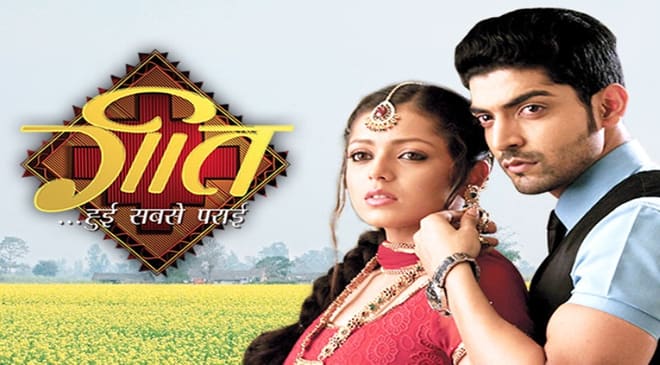 Geet Indian series focuses on Geet who was cheated and deserted by a man she was forced to marry. While trying to start again, she decided to move to another city. The theme of the drama series is centred on family, betrayal, and love. The careful selection of Geet cast members is another thing that lends credence to the television drama, and the professional way in which each cast delivered his or her role is impressive.
Geet teasers for August 2020
If you follow the series and are after what happens next, here is a rundown of what to expect in August. Get the gist before the daily official broadcast and stay ahead of other viewers.
Saturday, 1st of August, 2020
Jugnu tells Tej and Beeji the truth while Beeji becomes angry on the fact that Geet and Maan are not telling the truth. She instructs the three of them to leave the house without delay and says that she does not have time to listen to any explanation. How Geet will convince her is worth finding out in this episode.
After becoming desirous to get back to Delhi, Maan goes ahead to book tickets. Geet is not happy for breaking the trust of Beeji. Dev gives Nandini what was stolen from her back, and later, Maan instructs Geet to get everything she owns and move out, but she is not willing to return to Delhi. Find out if Maan goes alone or not.
READ ALSO: Geet Teasers: July 2020
Sunday, 2nd of August, 2020
Maan and Dev return to Delhi while Geet stays. But then, a moneylender calls Tej who informs him that because the repayment of the loan was not made, the house is already on a mortgage. Nandini shares the same information with Geet, who goes on to ask Maan to assist the family. Whether he agrees to that or not will be unravelled in the episode.
Because Tej refuses to pay the loan, Garg, who is the moneylender, sells the house of Beeji for two crores to a party, which makes Tej and Beeji helpless. When the buyer shows up, everyone becomes shocked. So, who could the buyer be?
Monday, 3rd of August, 2020
Tej conspires against Maan and calls a cop over. After the policeman finds out that Maan is an influential person, he leaves the house which saddens the heart of Tej. Later on, Maan becomes interested in Geet after seeing her busy with the house chores.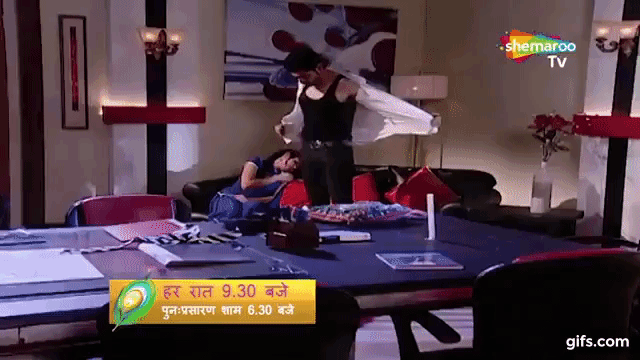 Because of what Geet wants to discuss with Maan, she calls him to meet her in the terrace. But then, Preeto puts forth a call to Lucky for them to meet at the storeroom in the night. In the process, Lucky sees Geet as she approaches the terrace and takes her for Preeto.
Tuesday, 4th of August, 2020
Maan and Geet find out about the love affair between Preeto and Lucky. Maan encourages Lucky to take the bold step and propose to Preeto. After Geet finds out that Maan has sent Lucky to meet Preeto, Geet becomes angry as he was supposed to go to Patiala on the instructions of Beeji. Daman and Nandini have a date, but you need to find out if the two of them connect emotionally.
Beeji spots Lucky and Preeto together and slaps him. Jugnu becomes privy to Preeto and Lucky's discussion and informs everyone that Lucky plans to kill himself.
READ ALSO: New! Deur Dik en Dun Teasers: July 2020
Wednesday, 5th of August, 2020
Pammi and Geet engage Beeji in a discussion over why Lucky decided to kill himself. After Maan spots Lucky trying to hang from a rope, he beats him up before Lucky explains that he is only fixing the fan. Meanwhile, Nandini and Dev hold a meeting with Daman. Find out what the focus of their discussion is about.
Geet engages the parents of Preeto in a discussion concerning the love that exists between Preeto and Lucky, but when Lucky finds out about the discussion, he is upset. Geet challenges Lucky to a fight with the hope that whosoever wins will have Preeto to himself. Whether Lucky accepts the challenge or not is worth finding out.
Thursday, 6th of August, 2020
Instead of Lucky, Maan sends Nandini and Dev to Patiala and on their way, they meet Daman whose closeness with them makes Dev uncomfortable. Meanwhile, with the help of Maan, Lucky makes himself ready for the fight. Who will win the fight?
Beeji becomes furious because Lucky refuses to go to Patiala and stands against his relationship with Preeto. Lucky and Maan stay together, but he feels uncomfortable because he is no longer with Beeji.
Friday, 7th of August, 2020
Lucky returns to Beeji and informs her that he is willing to work hard and make her proud. Every effort that Geet makes to have a discussion with Maan ends in futility. At night, Nandini invites Maan over to the veranda for an important discussion.
Before apologizing to Maan, Geet sings a song for him. In the meantime, Beeji comes up with a plan of selling her land so that she could buy back the house that Maan already purchased, but Geet tries to hinder her from taking that step, but she fails. Dev later feels that Daman is not a person worth associating with. Find out if he finds the real face of Daman.
Saturday, 8th of August, 2020
Daman and Nandini are in a restaurant when a girl comes around to accuse Daman of marrying her and running away without the payment of dowry. Nandini gets the shock of her life and runs home sobbing. Dev tells the family how the whole story went, but then Beeji is after Maan leaving her house.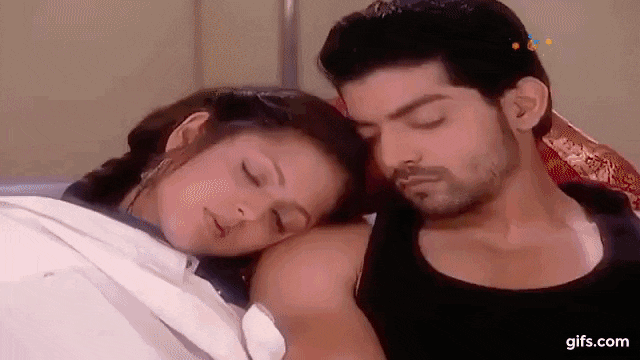 The parents of Daman tell the family that their son knows nothing about everything before the girl in question attests to it and confesses to them that Dev was behind the drama. Beeji gets angry with Maan and Dev for meddling in their life. Find out if Dev proves that he does not know about what happened.
Sunday, 9th of August, 2020
Geet becomes shocked after seeing Naina in Daman's house. She seeks for Maan's assistance in exposing Daman after meeting with him. Then, Maan hands over documents of the property to Beeji and requests her to stay around until Nandini gets married. Do you think she will agree to this?
Nandini and Dev settle their differences before Nandini later notices that there is something Dev is hiding from her. Meanwhile, Dev plans to leave Amritsar, but Maan will not allow him after assuring him that he will do everything possible to stop Daman from marrying Nandini. Later, Geet, Dev, and Maan strategize on how they are going to stop the marriage.
Monday, 10th of August, 2020
Geet sees Radhika and Maan discussing and advises him to stay away from her. Meanwhile, Maan asks Lucky and Daman to step aside so that he and Radhika could have a private chat. Radhika enters the bathroom and sees Daman, who saves her from falling. Do you think Daman is falling into a trap?
Geet informs Daman about the new Mercedes-Benz gift that Maan gets from Radhika. Radhika presents an expensive ring to Daman. Geet and Maan are full of joy because things are working out as planned. Maan tells Geet that Radhika is with Daman in the room, and she should bring Beeji there.
Daman
Daman has a fling with Nandini, but different circumstances stand against the reality of their togetherness. At some point, he was lied against, and that posed a threat to his relationship with Nandini. After Geet sees Naina in Daman's house, he looks for ways to expose him just to make sure that he does not marry the woman of his life eventually.
Dev
Dev seems to be like a devil in an angelic form. In an effort to make sure that Nandini's marriage does not hold, he plans against her husband-to-be. He later holds a meeting with her and her fiancee. Whether he succeeds in his endeavours or not is part of what you must not miss in this month's series.
Whatever questions you may have based on what you have seen in Geet teasers, expect answers to them as you watch the series with other viewers. Every episode is worth a watch.
READ ALSO: