Do you ever watch a show and instantly fall in love with it? Suidooster is that kind of soap opera. It is a combination of an endless series of drama curated with a hint of humour that has been packaged in the best way. The events in the show will make you question the decisions that you make in life and whether some of the cast members have conscience. If you would like to catch up with the plot of the soap opera, you ought to go through Suidooster teasers for August 2020.

Did the most recent episode of Suidooster leave you with a series of questions on whether Imraan and Kaashifa will finally fix their difference and end up together? I bet so. If you would like to find out whether they will finally end up together, you ought to take a moment to check out Suidooster teasers for August 2020. You will be surprised by the sudden change in the plot of the show.
Suidooster teasers for August 2020
How about having a glimpse of the notable scenes that will air in the oncoming Suidooster episodes for August 2020?
Episode 1074 - Monday, 3rd of August 2020
AB finds it overwhelming to handle the operations at the pharmacy, and Lee-Ann discovers something strange. Wade opens up about what he feels, and Joy finds it challenging to manage her double life.
Episode 1075 - Tuesday, 4th of August 2020
Farah makes good use of her opportunity, and Imraam suggests something that makes Kaashifa uneasy. On the other side, the dinner that Joy goes for with Nazeem's family does not go as she expected; hence, things end up being more awkward.
READ ALSO: Geet Teasers: August 2020
Episode 1076 - Wednesday, 5th of August 2020
Wade realises that he has a difficult decision to make, and Kaashifa gets upset when he remembers what transpired between him and Imraan. He gambles on whether to try and patch things up or not. Meanwhile, Joy gets overwhelmed by her situation, and her constant worries make her anxious.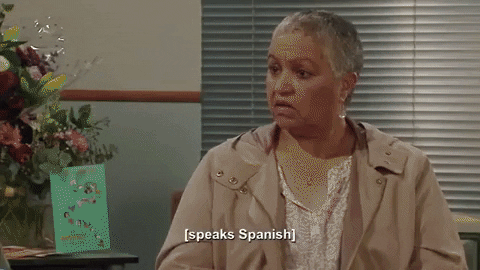 Episode 1077 - Thursday, 6th of August 2020
AB tries to make Farah look at the good side of life, and Kaashifa rejects Imraan's offer; hence, this makes Imraan upset. Wade, on the other side, battles with his situation and the decision that he has to make.
Episode 1078 - Friday, 7th of August 2020
Things escalate so fast between Imraan and Kaashifa, and they end up getting into a heated argument. Wade prepares for the uncertainties in the future, and Farah shows up right on time to rescue Danni.
Episode 1079 - Monday, 10th of August 2020
Kaashifa realises that she is falling for Imraan, and AB discovers that he is in a complicated situation with Farah. Bridgette confidently opens up to Zoe about her truth.
Episode 1080 - Tuesday, 11th of August 2020
Wade is in a dilemma about the two women in his life, and Imraan and Kaashifa find it awkward to interact with one another after what transpired. Mymoena finally manages to have Farah invited over for supper.
Episode 1081 - Wednesday, 12th of August 2020
Nazeem makes a shocking discovery, and it throws him off balance. An unforeseen thing happens in Ruiterbosch, and it affects everyone.
Episode 1082 - Thursday, 13th of August 2020
Bridgette discovers something that leaves her in awe, and Wade is in a situation where he has to do something difficult. In the meantime, the decision that Mrs J makes leaves Lee-Ann in shock.
Episode 1083 - Friday, 14th of August 2020
Kaashifa burns with rage when he remembers what transpired, and Zoe begins to express her concern when Wade fails to show up at work. On the other end, Nazeem gets overwhelmed by anger and Joy worries that he might hurt her.
Episode 1084 - Monday, 17th of August 2020
AB burns with guilt about what happened to Farah, and Kaashifa and Imraan agonise about their secret. Tim receives some shocking news. How is he going to handle it?
Episode 1085 - Tuesday, 18th of August 2020
Kaashifa battles with her guilty conscience, and AB tries to guard his peace and stay away from Farah. Wade finds himself in another troubling situation where he has to make an important decision.
Episode 1086 - Wednesday, 19th of August 2020
Will Tim's efforts to get Zoe back bear fruits? AB prepares for his appointment, and Kaashifa begins to worry about what she did with Imraam. Will she get over the guilt?
Episode 1087 - Thursday, 20th of August 2020
Zoe and Joy battle the pain that they are feeling, and Wade chooses to isolate himself to deal with the problems that he is facing. Tim comes home bearing some great news, and Bridgette too comes bearing some exciting news.
READ ALSO: Made for Each Other Teasers: August 2020
Episode 1088 - Friday, 21st of August 2020
Joy struggles to survive, and someone makes Nazeem's day better. Rabia tries to make Imraam see beyond what is happening around him, and Ty receives some good news that changes his mood.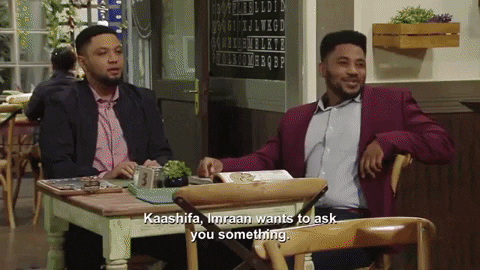 Episode 1089 - Monday, 24th of August 2020
The relationship between Nazeem and Lee-Ann grows stronger, and Rabia reaches out to AB requesting for help. Meanwhile, Zoe opens up to Tim about how she feels.
Episode 1090 - Tuesday, 25th of August 2020
Ty comes up with another idea to make more money, and Imraan realises the seriousness in his situation and the need for him to make a sensible decision. On the flip side, Bridgette comes up with a plan to make Nazeem feel demoralised. Why is she doing this to him?
Episode 1091 - Wednesday, 26th of August 2020
Ty reaches out to potential investors with his project, and Joy does something that lands her into trouble. The feud between Kaashifa and Imraan continues to worsen. What are they planning to do?
Episode 1092 - Thursday, 27th of August 2020
Lee-Ann feels nervous about appearing on TV, and the secret plan that Chris and Bridgette made seems to be giving the desired results. On the other side, Imraan tries to bottle the feelings that he has for Kaashifa.
Episode 1093 - Friday, 28th of August 2020
Bridgette gets into a fight with Bianca as she waits for Chris to get back to her, and Imraan realises the fault in his actions and what he is required to do to end the conflict with Kaashifa.
Episode 1094 - Monday, 31st of August 2020
Lee-Ann tries to make Nazeem realise why their sister is mean to him, and Mymoena discovers what AB has been doing; hence, he questions him. Meanwhile, Ty tries to find the details of the owner of the car that he is fixing. Why is he interested in knowing him?
Kaashifa
Imraam says something that makes Kaashifa uncomfortable, and this causes a heated argument between them. Later, she realises that she is developing feelings towards him. They go through a challenging moment as they have to guard a sensitive secret despite what they are feeling towards each other.
Wade
Wade opens up about what he feels and this does not make his situation any better. Instead, it ends up tormenting him to the point where everyone around notices. Later, he gets more problems when he remembers that he has to make a decision concerning the two women in his life. How will he juggle the pressure?
Suidooster teasers for August 2020 cannot compare to the amount of humour that awaits you in the oncoming episodes. If you wish to find out more details about your favourite cast member, you ought to tune in to kykNET and kykNET & Kie every weekday at 6:30 pm.
READ ALSO:
Family Affairs teasers: August 2020
Kulfi the Singing Star Teasers: August 2020
Generations: The Legacy Teasers: August 2020