- The City of Johannesburg municipality has been given until Friday to pass its budget
- If the municipality fails to pass its budget by the stipulated date, it could risk being put under administration
- The proposed budget has seen some cuts to cut services but an increase in the mayor's salary
PAY ATTENTION: Click "See First" under the "Following" tab to see Briefly.co.za News on your News Feed!
The City of Johannesburg has received a momentary reprieve from the Gauteng provincial government, which gave the metro's council until Friday to pass its budget.
Should it fail to pass the budget by Friday, the metro will join its neighbour Pretoria in being placed under administration.
The metro, a hung municipality which is governed by an ANC-led coalition, is in a race against time to pass its budget this week after it failed to do so last week.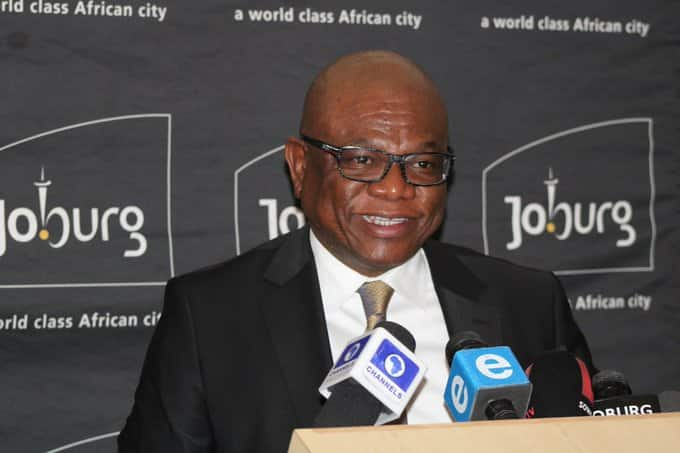 READ ALSO: ANC warns SABC not to cut jobs, reminds broadcaster of bailout
Johannesburg, South Africa's richest city, was supposed to pass its budget by Wednesday last week, the start of the new financial year for municipalities.
This was not done, however, triggering constitutional provisions that spell out what action should be taken against municipalities that fail to pass their budgets by the start of the next financial year, said SowetanLIVE.
In a letter from the speaker of the council, Nonceba Molwele, she revealed that the provincial government has given mayor Geoff Makhubo until Friday to approve the city's annual budget, with a council meeting now scheduled for Thursday to attempt to do so, said City Press.
Molwele's letter said City Power capital budget has been reduced from R1.021 billion to R738 million.
There is also a proposed reduction in the department of transport capital budget from R1 billion to R683 million
Similar cuts have been proposed in the electrification of informal settlements, from R250 million to R98 million, and the installation of new public lighting will be reduced from R50 million to R30 million.
READ ALSO: DA: ANC 'top secret' municipal plans nothing short of a coup d'état
The budget for sites and services, meant for the formalisation of informal settlements, will be drastically reduced from R300 million over two years to R15 million over three years.
The road rehabilitation and reconstruction budget that was set at R300 million over two years under Makhubo's predecessor Herman Mashaba will now be reduced to R113 million over three years.
Former Johannesburg mayor Mashaba has slammed this shift in investment from the critical service delivery infrastructure, saying "this budget promises suffering for the people of Johannesburg, across the board".
According to the proposed budget, Makhubo is planning on giving himself a R106 000 pay rise, a hefty R1 445 060 annual salary.
Mashaba said Makhubo's proposed salary increase is "beyond the maximum prescribed in the regulations, and far above inflation".
Enjoyed reading our story? Download BRIEFLY's news app on Google Play now and stay up-to-date with major South African news!