Twist of Fate Teasers: August 2020
In the August 2020 Twist of Fate Teasers, Pragya pretends to be pregnant to cover up for Tanu's pregnancy. She wants Tanu to feel comfortable and loved during the pregnancy so that she does not harm the unborn baby. Tanu threatened to lose the pregnancy because the man she loves and his grandma like Pragya more than her. The granny is excited that Abhi, and Pragya will soon give her a grandchild. The twist to the story is that the man who is behind Tanu's pregnancy is not Abhi, and Tanu is using the pregnancy to trap him into marriage.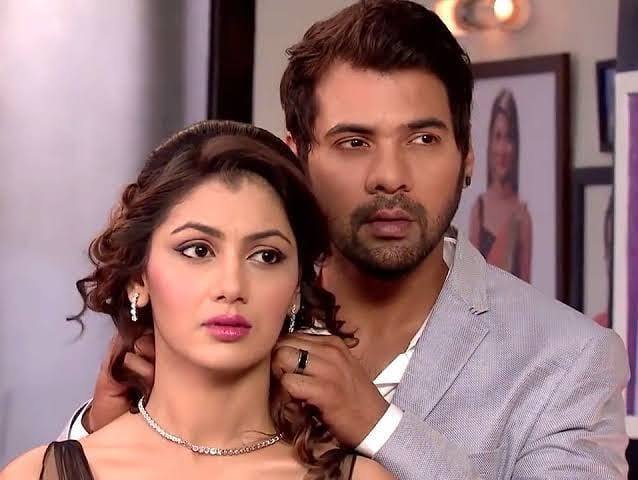 What can you do if you find yourself in Abhi's position? Is Pragya doing the right thing by helping Tanu? Tanu is a backstabbing character, but will Pragya's pure heart change her evil nature? Keep reading to find out and watch this show on Zee World via DStv.
What is cooking on Twist of Fate?
Twist of Fate is offering you jaw-dropping entertainment in August.
Bulbul knows who abducted Abhi
Will the family believe her when she tells them who committed the crime?
1/08/2020: Saturday (E 123)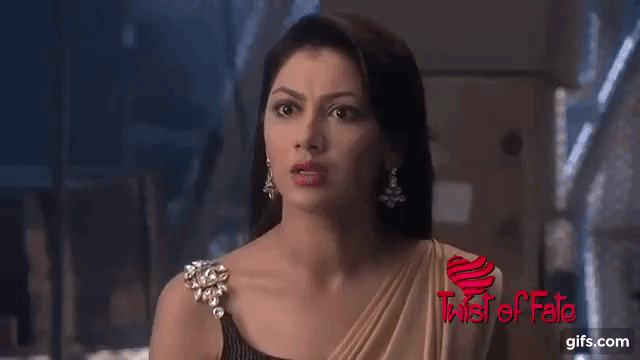 Purab informs the media about an abduction incident while the kidnappers are still chasing Pragya and Abhi.
2/08/2020: Sunday (E 124)
Punit and Bulbul might successfully reveal Aliya's secrets.
3/08/2020: Monday (E 125)
Abhi and Pragya find themselves in a strange place. His health is deteriorating, but she does not leave him behind to save herself. Bulbul and Punit continue to fool Aliya, and she falls into Bulbul's trap.
4/08/2020: Tuesday (E 126)
Bulbul tells the family how Aliya planned to capture Abhi, but Aliya blinds them accusing Purvi of the same crime. Will Purvi be able to prove her innocence?
5/08/2020: Wednesday (E 127)
Pragya confesses her love for Abhi while Aliya sets up Purvi. Junki throws Purvi out of the house when the family finds love letters and money in her room.
The innocent one is punished
Someone else will suffer on Aliya's behalf.
6/08/2020: Thursday (E 128)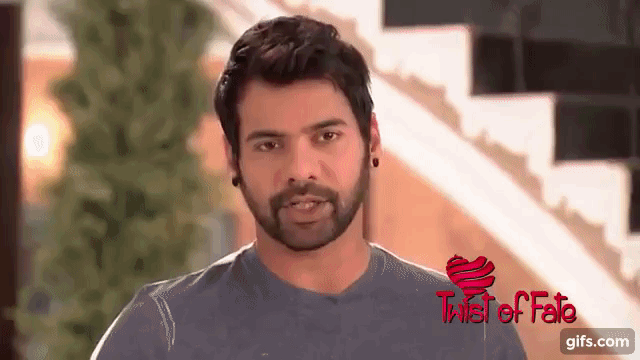 READ ALSO: Geet Teasers: July 2020
One of Neel's workers is taken to Abhi's home to tell the truth about where the abductors took him. His family is devastated after searching for him in vain.
7/08/2020: Friday (E 129)
Aliya is happy because Mitali will be punished for something she has not done. Abhi and Pragya return home while Mitali is worried that the police might arrest her.
8/08/2020: Saturday (E 130)
Pragya's family conceals the truth from her about Purvi's whereabouts. Where is she?
9/08/2020: Sunday (E 131)
Pragya and Abhi argue, which makes it hard for him to tell her how he feels about her.
10/08/2020: Monday (E 132)
Aliya has a hidden agenda when she agrees with the date that Abhi's granny has chosen for Bulbul's henna party, and she is enraged when she sees Purab talking to Bulbul.
11/08/2020: Tuesday (E 133)
Pragya finds out where Purvi is, and everyone but Aliya is excited about the henna party. Something happens that disrupts the henna ceremony.
The truth about the kidnapping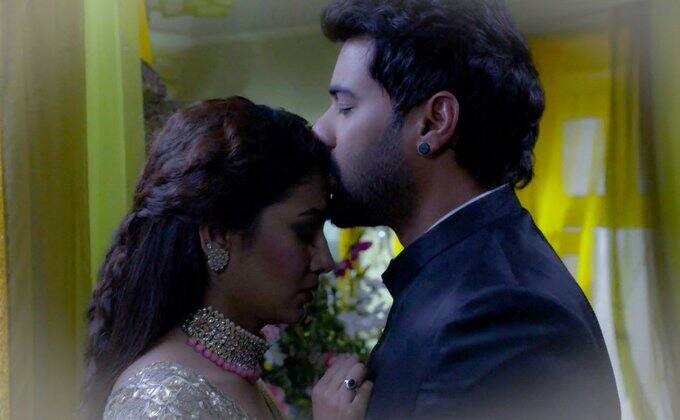 READ ALSO: Imbewu Teasers: July 2020
Neel exposes the mastermind behind the abduction. Change your DStv package for more entertainment.
12/08/2020: Wednesday (E 134)
Abhi demands the truth from his family concerning the kidnapping; therefore, he brings Neel to unveil whoever helped him commit the crime.
13/08/2020: Thursday (E 135)
Pragya is fed up with Purvi's behaviour while Aliya gets close to Purab in Bulbul's absence.
14/08/2020: Friday (E 136)
Aliya has selfish intentions for helping Abhi and Pragya get close to each other. She also misunderstands Purab when he appreciates that the two are doing their best to understand each other.
15/08/2020: Saturday (E 137)
Abhi shows affection towards Pragya during a photoshoot. Later on, she overhears him, stating that he is not in love with her. Tanu discovers that Purab and Aliya are scheming to strengthen Pragya and Abhi's relationship.
Abhi and Tanu's wedding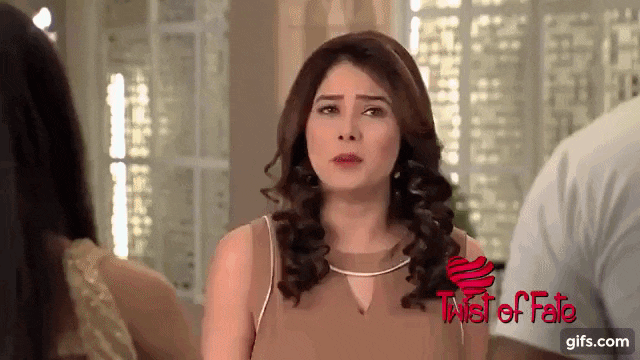 READ ALSO: Kulfi the Singing Star Teasers: August 2020
Pragya sacrifices not to be with the man she loves for Tanu's happiness.
16/08/2020: Sunday (E 138)
Pragya discovers that Abhi and Tanu's wedding plans are underway. Tanu reveals to Pragya something that makes her promise to keep her distance from Abhi.
17/08/2020: Monday (E 139)
Abhi is about to tell Pragya that he loves her when she cuts him short and tells him that she does not love him.
18/08/2020: Tuesday (E 140)
Abhi's grandmother advises Pragya and her grandson to bear children while Pragya persuades Tanu not to put her unborn baby at risk.
19/08/2020: Wednesday (E 141)
Although Akash loves Rachna, and he agrees to marry anyone his grandma chooses. However, he changes his mind after his family selects a bride for him.
20/08/2020: Thursday (E 142)
Akash shocks his family when he brings home Rachna, and Pragya dictates that she will leave the house if the family does not welcome Rachna as their daughter-in-law.
Is Tanu pregnant?
Abhi takes her for a pregnancy test to confirm the truth. Do you want to gift your loved ones your DStv decoder for them to enjoy this series too? Here is how you change DStv ownership and the reason you should do so.
21/08/2020: Friday (E 143)
Abhi spies on Pragya to find out what she is up to. He believes that Tanu is feigning pregnancy.
22/08/2020: Saturday (E 144)
Abhi accompanies Tanu to the doctor for a pregnancy test while his granny is worried about Pragya's sudden behavioural changes. He is taken aback by the results of the pregnancy test.
23/08/2020: Sunday (E 145)
READ ALSO: Mehek 2 Teasers: July 2020
Abhi finds it challenging to accept Tanu's pregnancy while his grandmother seeks to understand what is bothering Pragya, but she avoids talking to her.
24/08/2020: Monday (E 146)
Pragya takes Tanu to the Mehra house while Aliya is still working hard to get close to Purab.
25/08/2020: Tuesday (E 147)
Pragya and Tanu devise a plan that will lead to Pragya being thrown out of the house, and Pragya is caught in a dilemma when Abhi's granny asks Sarla to meddle in her affairs.
Pragya's pregnancy
How will Abhi handle the situation now that two women are pregnant from him?
26/08/2020: Wednesday (E 148)
Abhi finds it challenging to tell his grandmother that Pragya is also pregnant from him, but the entire family knows about the pregnancy.
27/08/2020: Thursday (E 149)
Abhi's granny throws a party to celebrate Pragya's pregnancy, and she tries to tell her the truth at the party, but grandma is busy.
28/08/2020: Friday (E 150)
Tanu promises to hide her pregnancy from the family, but Bulbul suspects that Pragya and Tanu are hiding something.
Who is the father of Tanu's baby?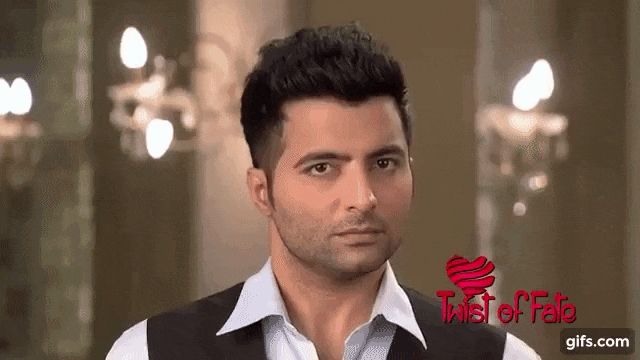 READ ALSO: Family Affairs teasers: August 2020
Nekhil demands to know who the man behind her pregnancy is.
Enjoy the show without the annoying DStv error codes and fix a malfunctioning DStv remote.
29/08/2020: Saturday (E 151)
Aliya suspects that between Pragya and Tanu, the latter is the one who is pregnant. Abhi's family does not doubt the intentions of Nekhil when he visits their home because he is Purab's business partner. However, his presence makes Tanu uncomfortable.
30/08/2020: Sunday (E 152)
Nekhil pressurizes Tanu to tell him the father of her unborn baby. Will the family find out her secret?
31/08/2020: Monday (E 153)
Pragya suspects that Nekhil and Tanu know each other from their past. Tanu tries to make Nekhil leave her alone, but he is too stubborn to listen to her because he will benefit from Tanu and Abhi's family.
What is happening to Akash
Akash agrees to have an arranged marriage, but he settles on marrying Rachna after his family has found a wife for him. Pragya compels the rest of the family to approve their marriage.
Aliya destroys Bulbul's henna party. She also plans to separate Purab from Bulbul because she wants him all to herself.
Watch the episodes of August 2020 Twist of Fate teasers. You will not regret tuning in because the story has reached its climax.
READ ALSO:
Geet Teasers: August 2020
The Vow teasers: July 2020
Zee world Zara's Nikah Teasers: July 2020
Source: Briefly News