Season finale! This is Love teasers: August 2020
What do you think will happen next after someone exposed solid pieces of evidence that made Natasha and Sunil nervous? August 2020, This is Love teasers, will answer your questions. The story comes to an end on 25 August 2020. As usual, every drama series ends with a bang and its replacement sets with a luring sweetness. This is Love will be replaced by Complicated Love; therefore, keep tuning in on Glow TV from Mondays to Fridays at 19h00 and 19h30 for addictive entertainment.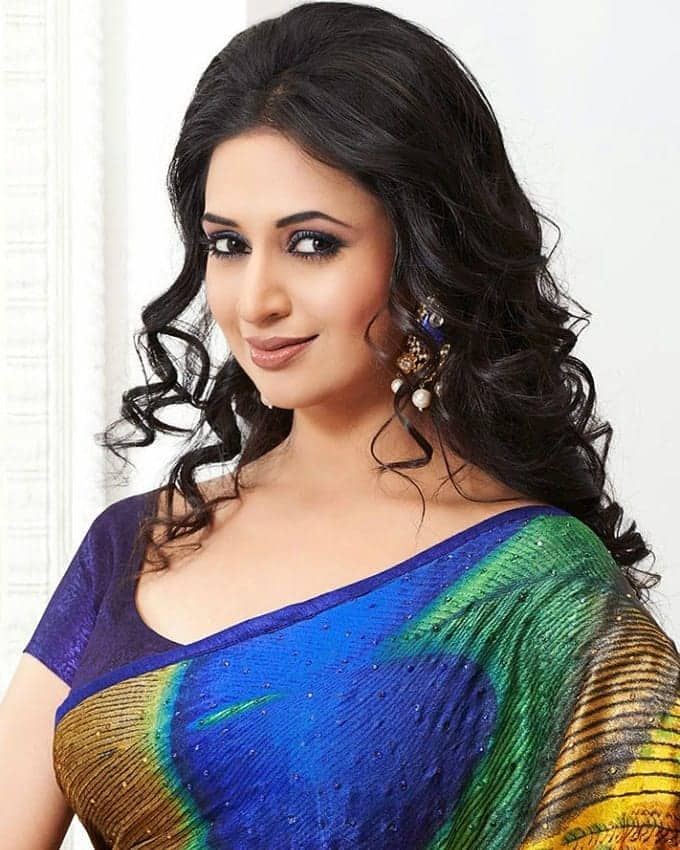 If tears have never welled up in your eyes at the end of a drama series, this one will give you that experience. It is a happy ending because the evil people pay for their deeds. They thought that they would have the last laugh, but life gave them a final blow.
What should you expect in This is Love in August 2020?
Why wait until the official broadcast of the final episodes when you can read about them now? Here are the highlights of how the series will end:
Sunil betrays Arijit
She has to turn things on him to protect her interests.
3/08/2020: Monday (Episodes 1863-1864)
Sunil saves her skin by exposing Arijit in front of the Bhallas. Meanwhile, Raman and Yug reconcile with each other. Raman investigates the false tender documents in the company to find out the mastermind behind the deal.
4/08/2020: Tuesday (Episodes 1865-1866)
Arijit gets upset when he discovers that the Bhallas are excited about the upcoming Diwali event, and he loses it when he discovers that Neeti is missing. Yug is thrilled because he suspects that Aliya is pregnant.
READ ALSO: Along Came Love Teasers: August 2020
5/08/2020: Wednesday (Episodes 1867-1868)
Neeti hides from Bhuvan, and while Yug is planning to take Aliya on a romantic date, she tells him that she is not pregnant. At the same time, Arijit receives good news. Ishita gets worried when Neeti collapses.
6/08/2020: Thursday (Episodes 1869-1870)
Mihika is shocked when he sees Neeti's chain; therefore, Ishita helps him find out where the locket came from. An expected visitor comes to meet Arijit while the Bhallas are celebrating Lakshmi puja.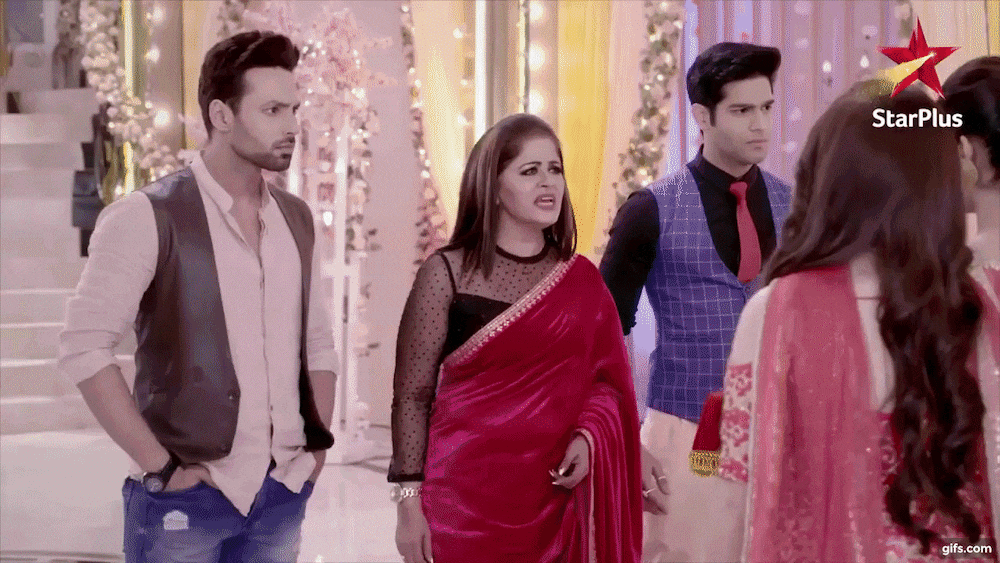 READ ALSO: Secrets at the Hotel Teasers: August 2020
7/08/2020: Friday (Episodes 1871-1872)
Ishita comes up with a brilliant plan after discovering Neeti's sketches, and Arijit plans to save himself when Neeti recognizes him in the presence of the Bhallas.
10/08/2020: Monday (Episodes 1873-1874)
The Bhallas prevent Arijit from taking Neeti with him. Later he discusses his plans with his ally. He agrees with Shardul to look for Raman. Neeti addresses Shardul as Raman, and her drawings shock Ishita.
Why is Arijit determined to get Neeti's custody?
Everyone is uncomfortable with his idea of getting the child's custody.
11/08/2020: Tuesday (Episodes 1875-1876)
Bhuvan helps Arijit to get Neeti's custody, and the police visit Shardul's home abruptly. Ishita suspects that Arijit is up to no good when he does not show up at the Bhallas mansion. Meanwhile, Ruhi joins the Bhallas in celebrating the Bhaidooj event. Ishita meets Raman in secret.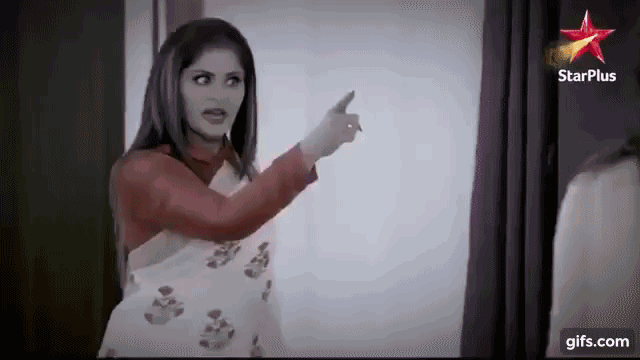 READ ALSO: Age is Just a Number 2 teasers: August 2020
12/08/2020: Wednesday (Episodes 1877-1878)
Arijit and Shardul are determined to know where Raman is hiding. Ishita appreciates Sudha for protecting Raman on her behalf. Both of them worry about him because he is far away from them.
13/08/2020: Thursday (Episodes 1879-1880)
Shardul is confused by the plan that Ishita and Sudha have laid to ruin Ruhi and Karan's wedding. Ishita is excited when Raman regains consciousness. Raman confronts Arijit while the Bhallas warn Ishita to stop fooling them.
14/08/2020: Friday (Episodes 1881-1882)
When Shardul accuses Raman of being an impostor, Ishita gets confused and curious about the issue. The Bhallas, on the other hand, agree that the DNA test should be done because they are on Shardul's side. Ishita suspects that something is wrong after seeing Shardul handing the Bhallas the DNA test results confidently, and he creates a scene later on to confuse the Bhallas.
Why are the DNA test results important?
The Bhallas want to trace Neeti's origin.
17/08/2020: Monday (Episodes 1883-1884)
Ishita takes one of the Bhallas to her hideout, and the DNA test results leave her speeches. Shardul makes a drastic decision while Raman request Karan to invite Dr Sudhir to their place to witness the evil deeds of Shardul. Bhuvan supports Ishita and Raman after finding out Arijit's secret.
18/08/2020: Tuesday (Episodes 1885-1886)
The cops' investigations concerning Bhuvan's murder lead them to Shardul, while the Bhallas plot to trap Arijit and Shardul as soon as they learn disturbing truths about Arijit. Arijit exposes his motives while Neeti confession sends chills down the spines of everyone who hears about it.
READ ALSO: The Inseparables teasers: August 2020
Briefly.co.za is excited to share with you what is happening in The Inseparables. Viraat and Manvi's marriage is on the line after Anjali traps him at a party. Will Manvi, Jeevika, and Viren believe that he was set up? How will he prove that he did not cheat on his wife?
19/08/2020: Wednesday (Episodes 1887-1888)
The Bhallas celebrate Arijit and Shardul's arrest, and as they prepare Karan and Ruhi's wedding. On the other hand, Ishita and Raman appreciate the surprise that Aliya and Yug present to them. Ishita is worried about Ruhi, and she faints on the streets.
What is Ruhi suffering from?
The medical reports about her health are devastating.
20/08/2020: Thursday (Episodes 1889-1890)
The doctors give Ishita and Raman frightful reports about Ruhi's health condition. While Sudha pranks Karan, Dr Pankhudi brings good news to the Bhallas. Aliya is pregnant! Ruhi is stressed out because of the unexpected truth.
21/08/2020: Friday (Episodes 1891-1892)
The Bhallas celebrate when Romi returns home, and they also create time to console Ruhi. She is past the denial stage when Sudha and Karan give her a pleasant surprise. After they learn about her health condition, they come up with an idea.
24/08/2020: Monday (Episodes 1893-1894)
Karan persuades Sudha to believe what he has to say about his marriage with Ruhi. Later, he makes his final decision about Ruhi, and the Bhallas are overjoyed when they meet Pihu. Raman helps the unconscious Sudha and Karan when they get into a road accident. Ishita goes missing while Ruhi takes an irrational step.
25/08/2020: Tuesday (Episode 1895)
Finally, the drama series ends when Madhu is preparing food for Ruhi, and Simmi gives her an expensive necklace. Sudha discovers shocking information, and Ruhi and Karan get married.
What is happening to Raman, Ruhi, and Neeti?
Raman is hiding somewhere far from Arijit and Shardul's reach. The two men are desperately seeking to kill him before he spills the beans about the crimes they have committed. Sudha and Ishita protect him until his enemies are put behind bars.
Neeti is under the care of the Bhallas. They prevent Arijit from taking her away because they noticed how uneasy he got when she recognized him.
Ruhi and Karan get married in the end. Ruhi accepts the reality about her health condition, and her loved ones stay by her side.
What do you think about the highlights of This is Love teasers that you have read so far? You can also attest to the fact that each episode has interesting entertainment stuff to offer. You may not forgive yourself if you miss any of these month's episodes. So make out time to join the others.
READ ALSO:
Geet Teasers: August 2020
Made for Each Other Teasers: August 2020
Family Affairs teasers: August 2020
Source: Briefly.co.za