Messi vs Ronaldo: who is the greatest footballer of our time?
Football is adored everywhere in the world with some of the largest die-hard fanatics. The fans and sportspeople never miss the opportunity to point out that their favourite players in the field are the best in the game. Some go to extreme lengths when trying to prove their point and not in the most polite manner; however, today we will delve into many facts to show Messi vs. Ronaldo: who is the greatest footballer of our time?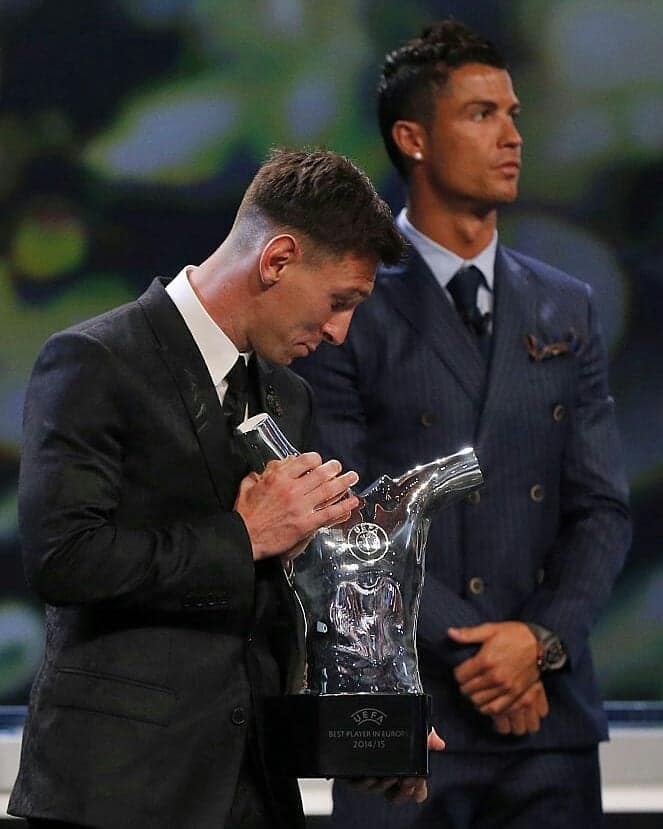 Almost the entire world knows these two players. Their stats and skills on the field are impeccable and have inspired many to want to become like them. So, who is better? Messi or Ronaldo? Stick around to find out.
Lionel Messi vs. Cristiano Ronaldo
Different people have different ways of analyzing the prowess of the two players. There are many opinions from fans and also fellow payers, and they brought about the famous Messi-Ronaldo rivalry.
Messi vs. Ronaldo stats
From the start of his career in the 2004-2005 season, Messi has scored 627 goals in 728 matches for Barcelona. Cristiano, on the other hand, has scored 626 in a total of 838 matches. Ronaldo has played for several European teams. He started out his career in Lisbon and then went to Manchester United. Later on, he transferred to Real Madrid, which gave him huge successes. Currently, he is playing for Juventus.
Internationally, Ronaldo has had more success than Messi. In a total of 167 matches, Ronaldo has scored 99 goals, whereas Messi, as he played for Argentina, has scored 70 goals in a total of 138 matches. When it comes to the UEFA European champions, Ronaldo won the 2016 championship with Portugal and the 2018-2019 UEFA Nations. Messi has yet to win any major international championships at the senior level with Argentina.
READ ALSO: Messi gives rare rebuke to Barcelona: Erratic, weak and low intensity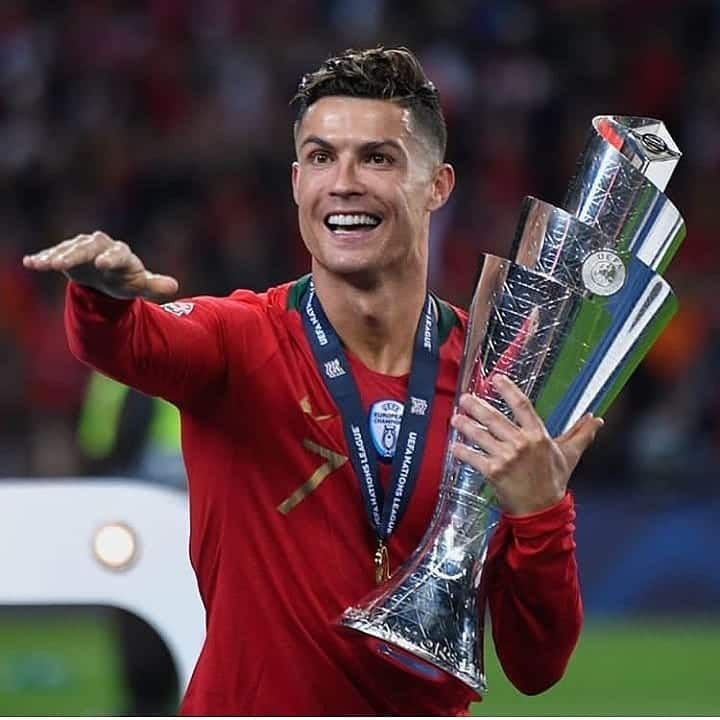 There is no denying that when it comes to hat-tricks, Ronaldo and Messi are hands down among the best with 56 and 54 pips, respectively. In the battle of Messi vs. Ronaldo trophies, who of the two has more at the club level? Messi takes the victory in this with 34 trophies for Barcelona against Ronaldo, who has 27. Messi has 3 FIFA Club World Cups, 10 La Liga titles, 8 Spanish Super Cups, 3 UEFA Super Cups, 4 Champions Leagues, and 6 Copa del Rey honours.
Here is a summary of Messi vs. Ronaldo's head to head matches:
La Liga
Lionel goals- 12
Cristiano goals-10
Lionel wins-9
Cristiano wins-4
Draws- 4
Games played=18
Champions League
Lionel goals-3
Cristiano goals-0
Lionel wins-2
Cristiano wins-1
Draws-2
Games played=5
Copa del Rey
Lionel goals-0
Cristiano goals-5
Lionel wins-1
Cristiano wins-2
Draws-2
Games played=5
Supercopa de España
Lionel goals-6
Cristiano goals-4
Lionel wins-2
Cristiano wins-2
Draws-1
Games played=5
READ ALSO: Leicester City's Faiq Bolkiah named world's richest active footballer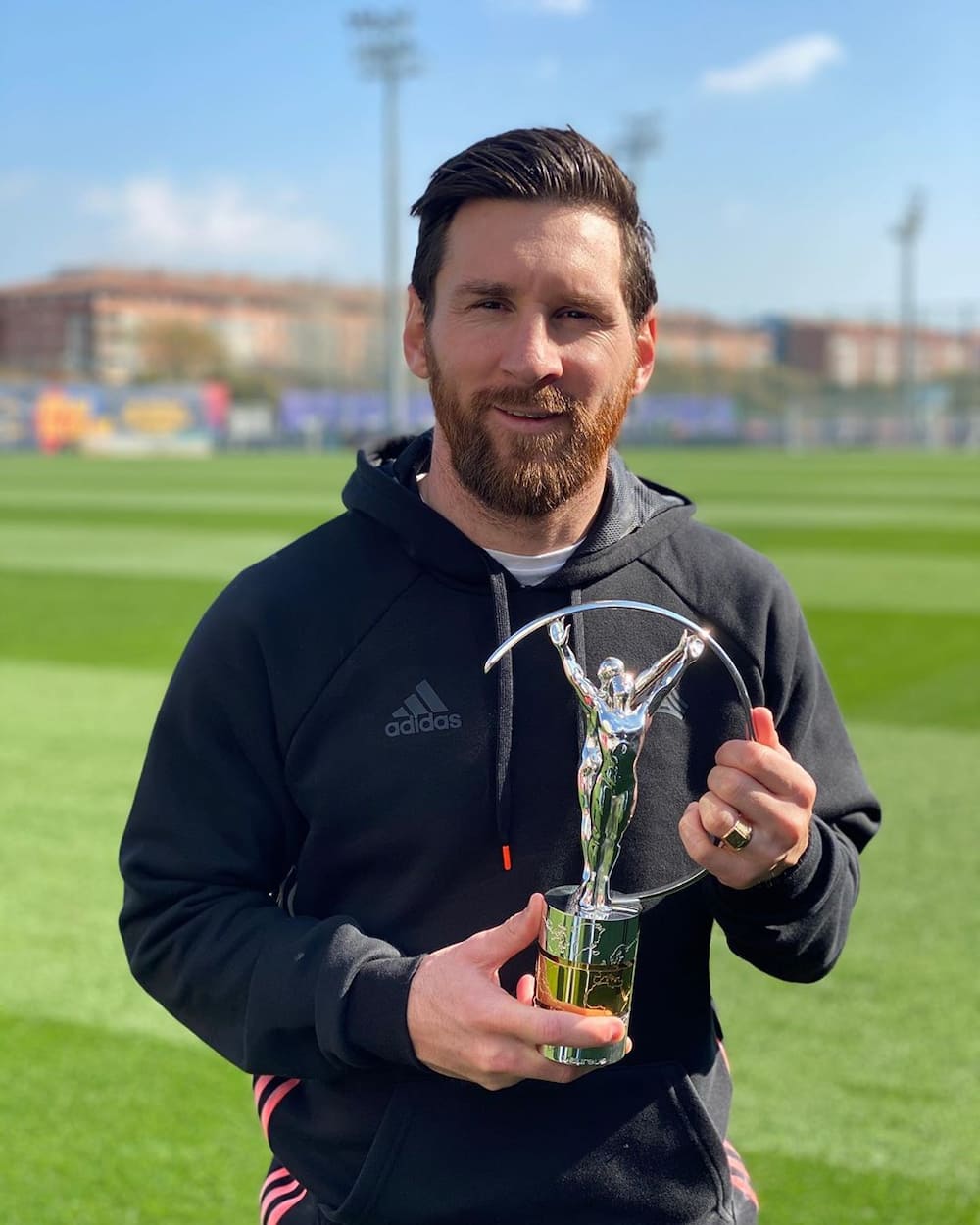 READ ALSO: Vanessa Laine Bryant to inherit Kobe's $200 Million Body-Armor Share
Friendly
Lionel goals-1
Cristiano goals-1
Lionel win-1
Cristiano win-1
Draws-0
Games played=2
All Total head to head matches
Lionel goals-22
Cristiano goals-19
Lionel wins-16
Cristiano wins-10
Draws-9
Games played=35
Messi vs. Ronaldo individual awards
In the individual awards category, Lionel takes the lead, as he has more awards. In the Messi vs. Ronaldo Ballon d'Or collection, Lionel has received the accolades six times, whereas Cristiano has received it five times. Lionel also has received the European Golden Shoes Award six times, whereas Cristiano has received it four times.
The Player of the Season award has been won by Cristiano four times, while Lionel has bagged it eight times. The only award that Cristiano has received more than Lionel with a difference of only one is The Best FIFA Men's Player, which Cristiano has bagged twice. It is quite evident that in terms of Messi vs. Ronaldo achievements, Lionel has pocked more individual awards.
READ ALSO: Eto'o: Mourinho and Guardiola have 1 thing in common, desire to win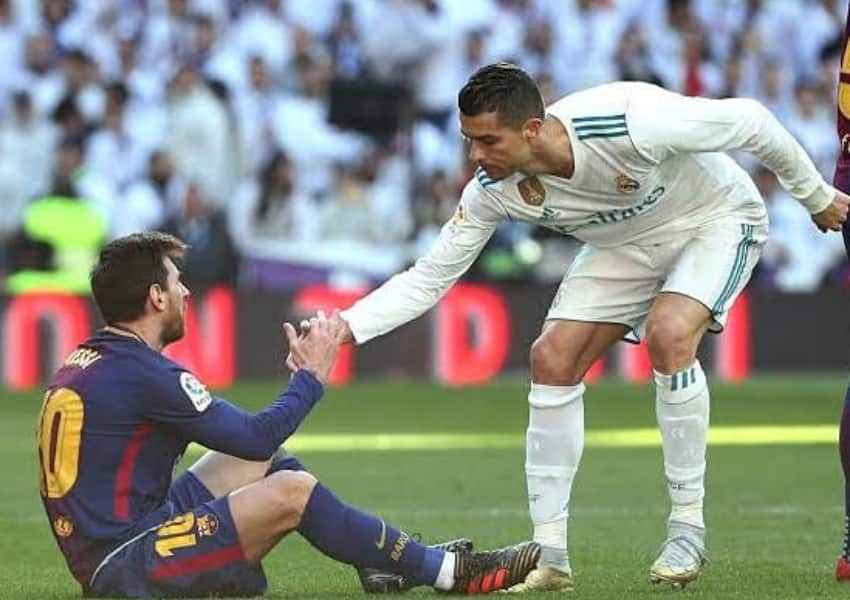 Who has broken more records, Messi or Ronaldo?
2020 is a good year for Messi, and he has broken the record in the number of assists in a season in La Liga. He set the new record with 21 assists, which broke the previous record set by Xavi in the 2008-2009 season.
As Messi continues to have a good season, Cristiano has had two consecutive final loss, a first for him throughout his career. The defeats came from Juventus losing to Lazio in the Coppa Italia finals and the second from his team against Napoli, where they got 4-2 blow in penalty.
When it comes to calculating football stats on who is better, it can be a little bit tricky. However, you have the stats and the trophies for each in the battle of Messi vs. Ronaldo. So, with the information you have now, who do you think is the greatest player? You be the judge!
READ ALSO:
Neymar Jr: Unai Emery backs Brazilian star to take over from Messi, Ronaldo
Cristiano Ronaldo double powers Juventus to 2-1 win over Lazio
Richard Ofori bio: age, Orlando Pirates, Sundowns, contract, stats, salary, net worth
Sifiso Hlanti bio age, partner, measurements, Kaizer Chiefs, salary, FIFA, profile, latest
Source: Briefly.co.za