Fernanda is imprisoned over false allegations. She gives birth to Pedrito while in prison, and she promises herself not to tell her baby's father, Carlos, about his son. She feels that he betrayed her by falling in love with another person while she was in jail. However, the two reconcile and plan to marry each other. Carlos and Fernanda's relationship exposes the true colours of their family members and dark secrets from the past. Will their dream come true? Read these Road to Destiny teasers to find out.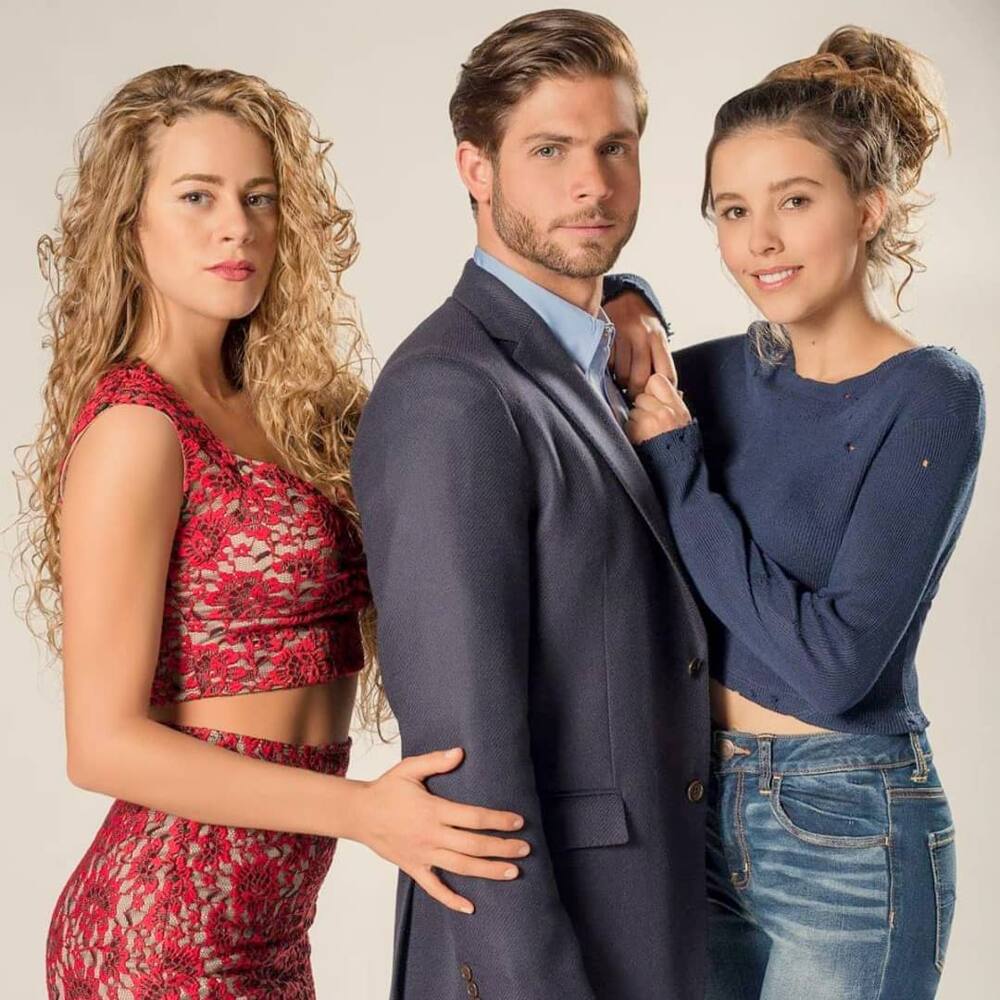 Aside from the obstacles that Carlos and Luisa Fernanda are facing in their love life, each one of them has family battles to conquer that are related to wealth. Fernanda's wealthy grandfather, Fernando, passes away. Her aunt wants to keep all the family wealth to herself. Will Mariana fabricate the will to deny her sister, Amelia, and her niece, Fernanda, their inheritance? Carlos' step-father is envious of him because his wife, Marissa, has taken him out of the will and given everything to him. What will Luis do to get hold of Marissa's estate, and how can Carlos stop him?
What is coming up on Road to Destiny in August?
The telenovela's plot summary is that Carlos, a local doctor, met Luisa Fernanda, an 18-year-old student, when she got into an accident that was caused by him. Her father, Pedro, used to work for Altamirano family's estate where he fell in love with one of the daughters of the family. He married her because she got pregnant out of wedlock for Luis.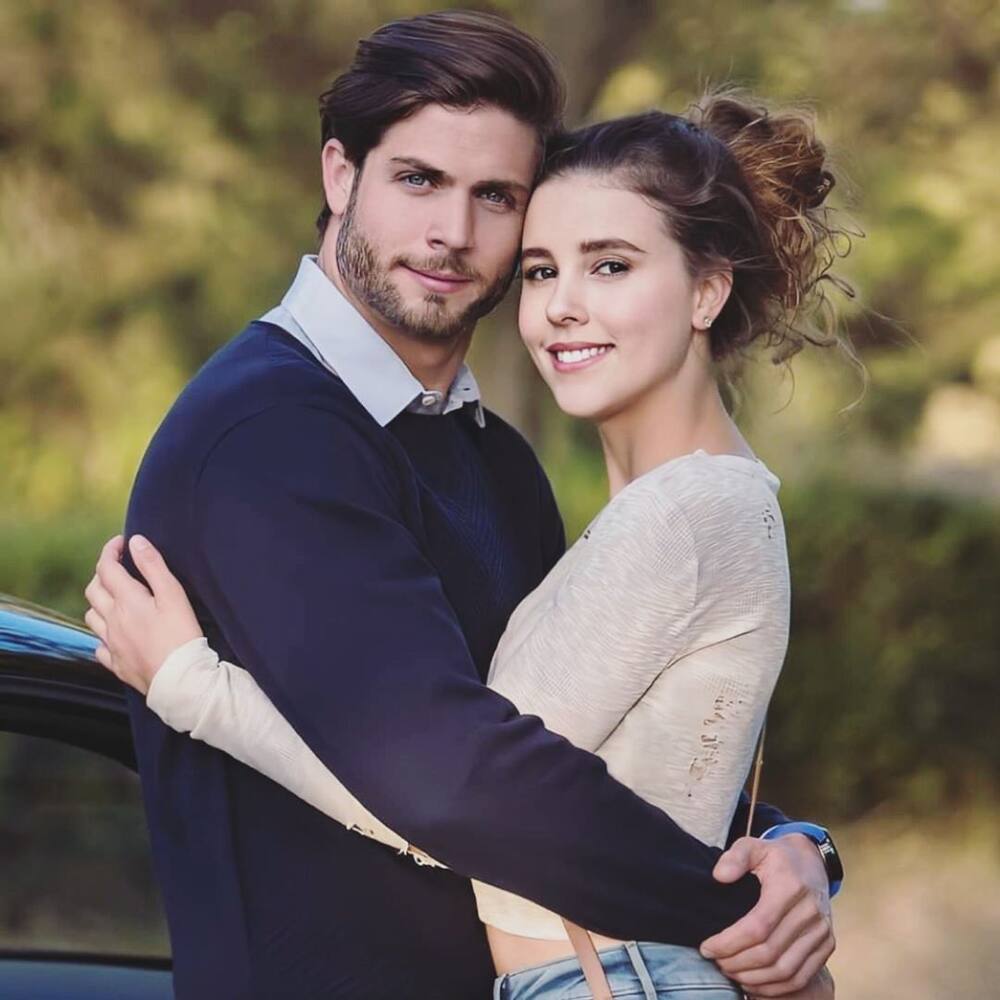 Luis rejected Amelia because of his selfish career ambitions and character; hence she is thrown out of her home. He goes ahead to marry Marissa, a wealthy banker and widow, but he does not get along with her son. Here is what is cooking on this series in August.
Marissa changes her will
Why is Marissa kicking Luis out of her will?
3/08/2020: Monday (Episode 76)
Luisa Fernanda beseeches Camila to drop the charges she has placed against her in vain hence she gets a ten-year sentence from the court.
4/08/2020: Tuesday (Episode 77)
Luis overhears Marissa requesting attorney Ordoñez to review her will and make Carlos the sole beneficiary of her entire estate.
5/08/2020: Wednesday (Episode 78)
Luisa Fernanda swears never to forgive Camila for turning her life upside down while Pedro gets a DNA test to prove that he is her biological father.
Will Camila help Fernanda to get out of jail?
Mariana is determined to see Fernanda rot behind bars.
6/08/2020: Thursday (Episode 79)
Camila refrains from exposing the truth to the judge because Mariana has forewarned to sue her for making false statements before the court. Luis assumes the position of the new CEO of the bank.
7/08/2020: Friday (Episode 80)
Luisa Fernanda is taken to solitary confinement because some inmates do not like her, while counsellor Ordoñez tells Carlos that he can exercise his lawfully bestowed parental rights over Paquito.
10/08/2020: Monday (Episode 81)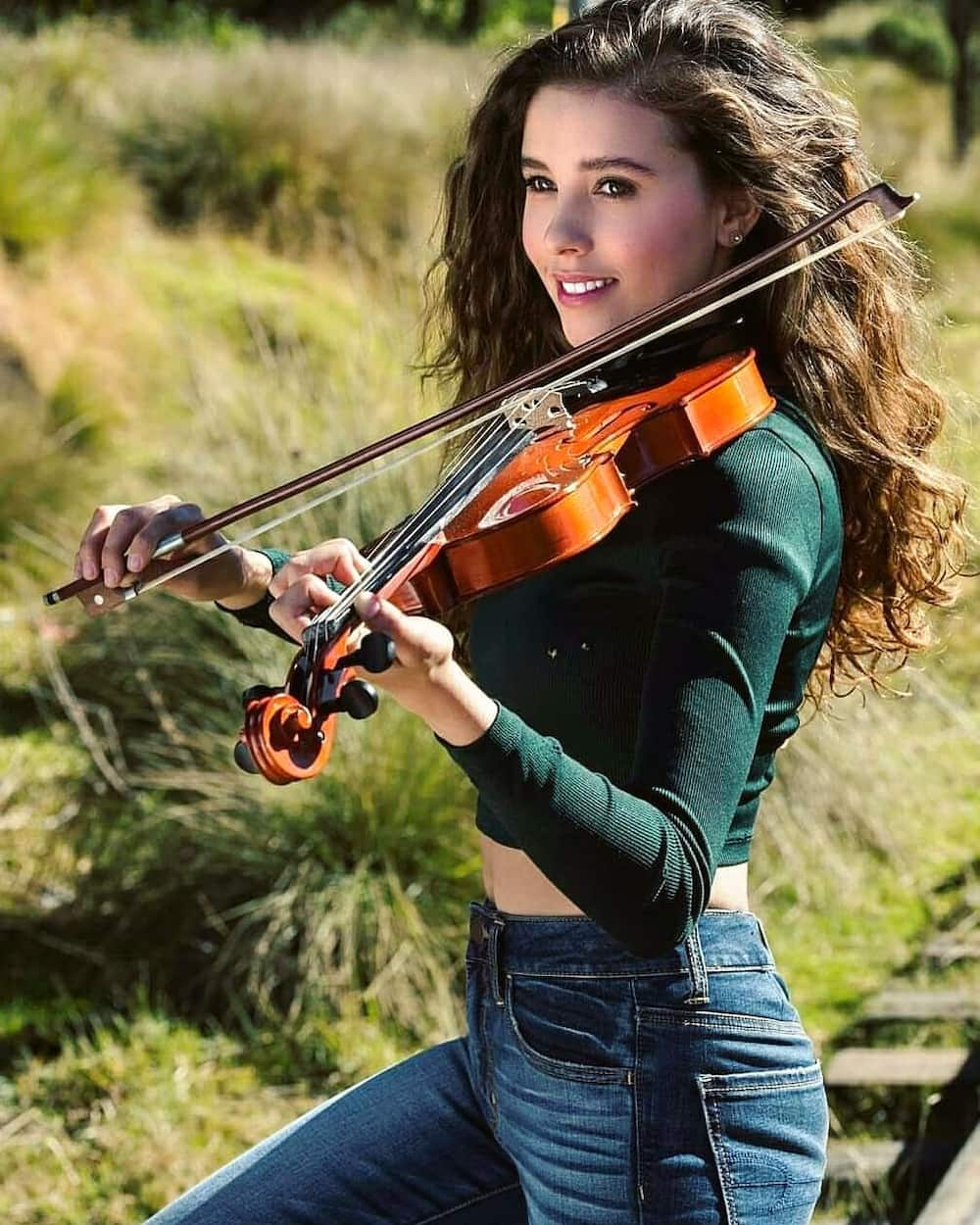 Everyone assumes that Malquerida has taken Fernanda's violin because it has gone missing, and Mariana threatens to send Fernando to a retirement home.
Fernando meets Amelia
A father reunites with his favourite daughter.
11/08/2020: Tuesday (Episode 82)
Pedro takes Fernando out of the retirement home, and he meets Amelia again after a long time of separation. Luisa Fernanda, on the other hand, discovers that she is pregnant.
12/08/2020: Wednesday (Episode 83)
Fernanda gives birth to a baby boy while in prison and names him Pedro Fernando. Although it is hard for her to separate from her baby, Pedro takes him away because he cannot grow up in prison. Mariana sets up Amelia by getting her arrested over claims that she abducted Fernando.
13/08/2020: Thursday (Episode 84)
READ ALSO: Along Came Love Teasers: August 2020
Fernanda is excited to live a new life with her son, but she is also sad to leave the inmates she has bonded with while in prison. Carlos meets his son in an odd situation. He does not know that his little patient is also his blood.
14/08/2020: Friday (Episode 85)
Carlos performs surgery on baby Pedrito, but the baby's mother conceals from him the truth that he is his father. Pedro assures Luisa Fernanda that Amelia has transformed into a better person.
17/08/2020: Monday (Episode 86)
Fernanda promises Pedro that she will only marry out of love and nothing else. She is confident that Carlos will be happy to know that he has a son with her.
18/08/2020: Tuesday (Episode 87)
Maribel gets out of jail, and Fernanda changes her mind about revealing to Carlos that Pedrito is his son because he was unfaithful to her.
Marrissa's instincts tell her that Carlos is Pedrito's father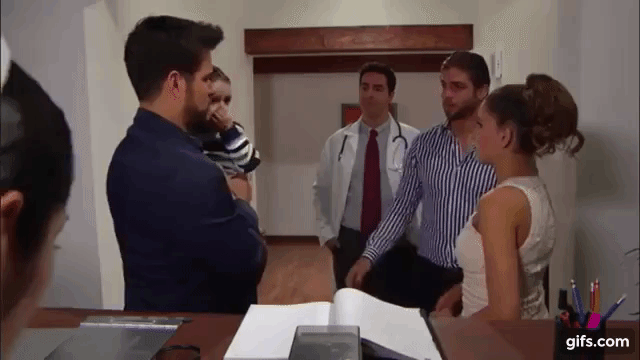 READ ALSO: Suidooster Teasers: August 2020
She presumes that the father of Fernanda's baby is her son.
19/08/2020: Wednesday (Episode 88)
Marissa suspects that Pedrito is her grandson, and Fernanda's touching words about tough life prove to Carlos that jail has forced her to mature.
20/08/2020: Thursday (Episode 89)
Carlos is arrested because Solorzano has accused him of harming his step-father while Mariana sends Camila out of the house.
21/08/2020: Friday (Episode 90)
Pedro asks Camila to move out of his house while Fernanda seeks the person who wants to kill Luis. Javier believes that the disease that Maribel is suffering from is curable.
24/08/2020: Monday (Episode 91)
Fernanda forbids Clarita from telling Carlos that he is Pedrito's father because that is her decision. Solorzano backstabs Marissa, and Carlos is bailed out of the police's custody.
Fernanda and Carlos meet each other's lovers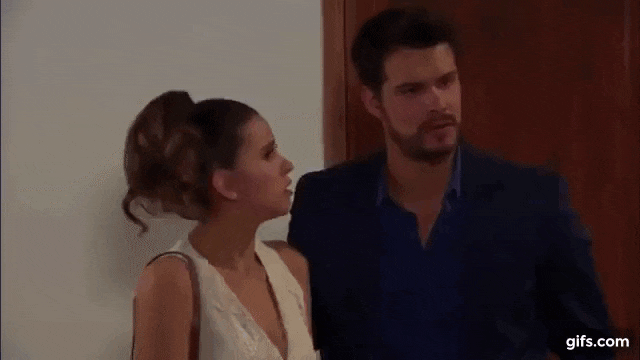 READ ALSO: Family Affairs teasers: August 2020
These lovebirds behave as if a love spell was cast on them because they are jealous of their new partners instead of moving on.
25/08/2020: Tuesday (Episode 92)
Ordoñez objects Alicia from stealing vital documents from the bank, and Luisa Fernanda and Carlos fail to suppress jealousy when they meet the new people they are dating.
26/08/2020: Wednesday (Episode 93)
Pedro regrets deceiving Carlos, and Javier overhears Fernanda when she is confiding in Pedro that Carlos' sweet words have swept her off her feet, and they are planning to have a wedding.
27/08/2020: Thursday (Episode 94)
Amelia and Fernanda say goodbye to Fernando as he takes his last breath. Luis meets Fernanda immediately after being discharged from the hospital. Solorzano hires criminals to harm counsellor Ordoñez.
Who will inherit Fernando's wealth?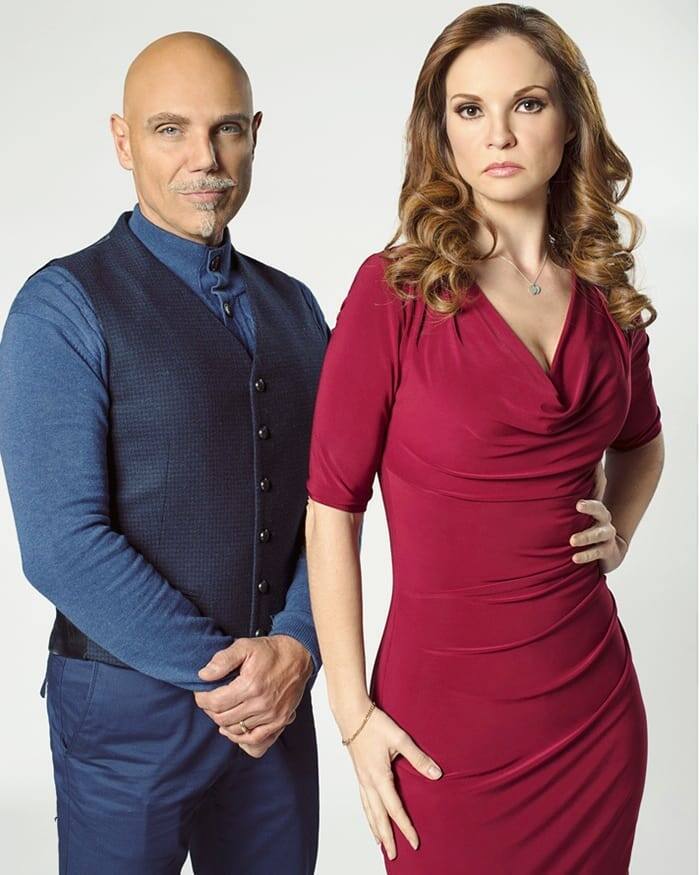 READ ALSO: Kulfi the Singing Star Teasers: August 2020
Will Mariana and her husband succeed in taking Amelia and her daughter out of Fernando's will?
28/08/2020: Friday (Episode 95)
Carlos comforts Fernanda after the death of her grandfather and advises her to be present on the day his will shall be read. Luis apologizes to Marissa, but does she believe his sweet words?
31/08/2020: Monday (Episode 96)
Camila regrets wasting her life, and lawyer Ordoñez represents Leopoldo in court. Carlos is confident that he will win the court's trial.
What is happening to Mariana and Amelia?
Mariana's hatred towards her sister compels her to do crazy things. The sibling rivalry between her and Amelia is caused by the fact that she felt that their father loved Amelia more than her, no matter how many times she tried to please him.
Amelia messes up and brings shame to the family, but years after separation from her family, her father still loves and forgives her. Mariana does not want her back into the family because she was hoping to be the only heiress of their family's properties.
Premiere episodes of the August 2020 Road to Destiny Teasers will air on FOX Life from Mondays to Fridays at 1820hrs while the repeat of the scenes will be broadcast at 2355hrs.
READ ALSO: