- A recent study done on hand sanitisers could prove that almost half of sanitisers are not meeting the government standards
- Samples were tested by an accredited lab and results showed that the samples are not in line with the government regulations
- The government regulations state that alcohol-based sanitisers should contain 70% alcohol or more
PAY ATTENTION: Click "See First" under the "Following" tab to see Briefly.co.za News on your News Feed!
Tests on a sample of hand sanitisers conducted by a private accredited laboratory in KwaZulu-Natal could prove that almost half of sanitisers are not complying with the government's regulations.
The government regulations claim that alcohol-based hand sanitisers must contain no less than 70% alcohol.
After being confronted with the results, one company said it would remix the bottles and donate them to charity, said TimesSELECT.
One of the products that did not meet the required standards was used to sanitise shoppers' hands at a clothing store.
Among those that met the requirements were Woolworths' own brand and sanitisers supplied to Pick n Pay and Dis-Chem.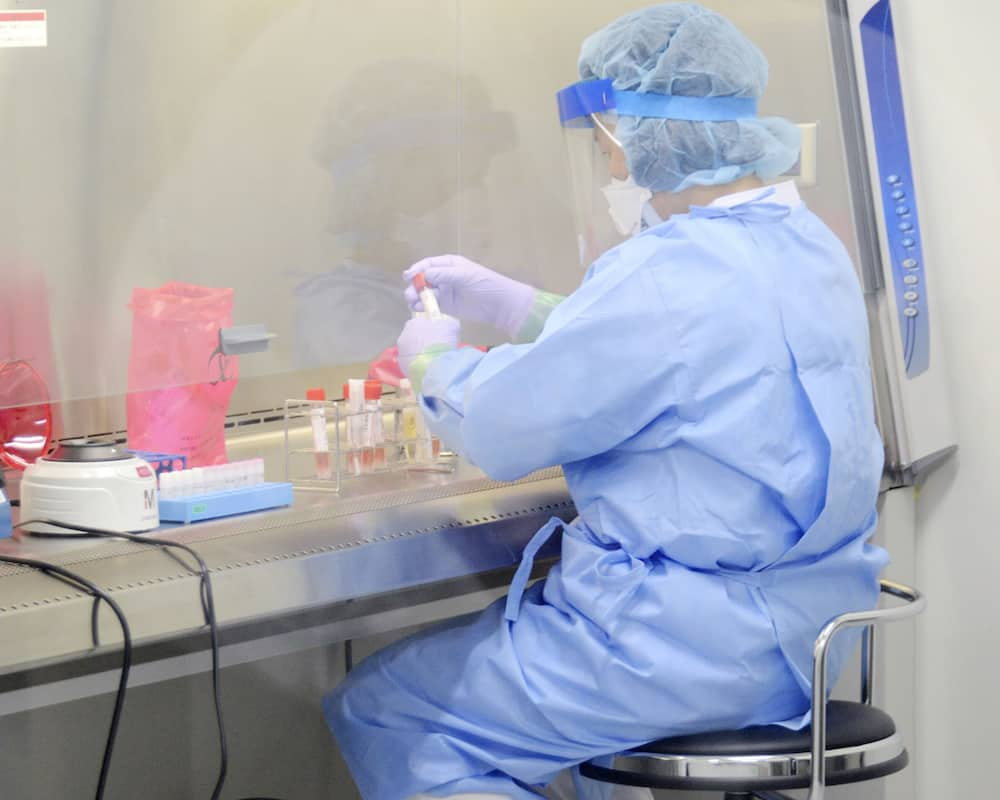 READ ALSO: Mkhize: Schools can't close forever, Covid will still be around in 2021
A microbiologist has warned that sanitisers not meeting the required standards could result in a serious public health threat during this pandemic.
The sample of 11 hand sanitisers was tested by SciCorp Laboratories in May. Nine of them were bought from retail stores in the Pietermaritzburg area and two were samples of sanitiser sprayed on customer's hands at store or mall entrances.
The lab tested for three forms of alcohol: ethanol, propanol and isopropanol. All but one of the store-bought samples claimed to contain more than 70% alcohol; one made no claim at all.
Five of the 11 samples were found to contain less than 70% alcohol.
In June, IOL reported that a South African underwriting firm said retailers could potentially face a new surge of class action and personal injury claims for negligence regarding the use of harmful products such as hand sanitisers at store entrances.
READ ALSO: Johannesburg budget cuts service delivery, increases mayor's salary
Many people reported reacting negatively to the sanitisers and in some cases have said the skin on their hands is peeling or the area has become inflamed.
Legal experts are reviewing if the Consumer Protection Act would be applicable in such cases.
A social media user on Twitter questioned the authenticity of the sanitiser after it did not burn her cut.
While the World Health Organisation (WHO) and the SA government have chosen 70% as the alcohol requirement for hand sanitisers to be effective against Covid-19, the Centre for Disease Control (CDC) recommends that alcohol-based "hand rubs" must have at least 60% ethanol or 70% isopropanol to do the job.
Meanwhile, Briefly.co.za reported that the Covid-19 virus could be airborne. This comes after over 200 scientists submitted research to the WHO presenting this.
The scientists are asking for the organisation to revise its recommendations. The researchers from 32 countries also plan on publishing a paper on this.
WHO is yet to respond to this new evidence.
Enjoyed reading our story? Download BRIEFLY's news app on Google Play now and stay up-to-date with major South African news!