Aliko Dangote's name will always pop up whenever conversations about wealth come up. For the longest time, he has held the top position of the richest man in Nigeria and Africa at large. Most people are not conversant about the source of his wealth and how much it has taken him to make it to being featured in Forbes magazine. How about getting to know more details about Aliko Dangote net worth?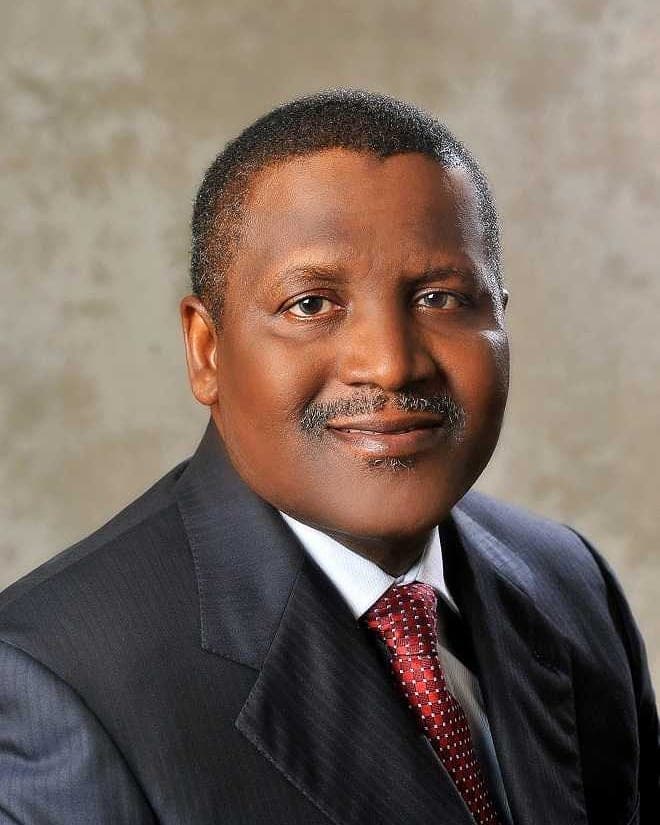 Over the years, Aliko Dangote net worth has been on the rise, amidst the economic hurdles that the continent has been facing. Is this supposed to mean that he has been making the smartest business move? The details of how he has accumulated his wealth will depict the secret of his success.
Aliko Dangote profile
Date of birth: 10th April 1957
Aliko Dangote age: 63 years
Place of birth: Kano, Northern Nigeria
Nationality: Nigerian
Alma mater: Al-Azhar University, Cairo
Career: Philanthropist and industrialist
Marital status: Divorced
Aliko Dangote biography
He was born to a Muslim family on 10th April 1957 in Nigeria. His grandfather was a renowned businessman. His father passed on when he was a young boy; hence, his grandfather was his father figure for the better part of his life. He influenced his love for business; hence he has amassed a lot of wealth from the venture. How much is he worth, and what is the trick behind his success?
READ ALSO: Top 15 richest business owners ranked: black South African millionaires
Aliko Dangote businesses
Aliko always looked up to his grandfather, who was, at one point, the richest man in Kano. He got into the business during his primary school years. He would buy candy and sell it to his peers at a profit. His passion for business made him pursue business studies and administration for his A levels.
Upon graduating from the Al-Azhar University in Cairo, he relocated to Lagos and birthed his business. He started by asking for a loan worth $3,000 from his uncle. He spent the money to import soft commodities from international suppliers. The primary commodities that he imported were sugar from Brazil and rice from Thailand. He repackaged the commodities and sold them within his neighbourhood and made a dime.
Expanding the business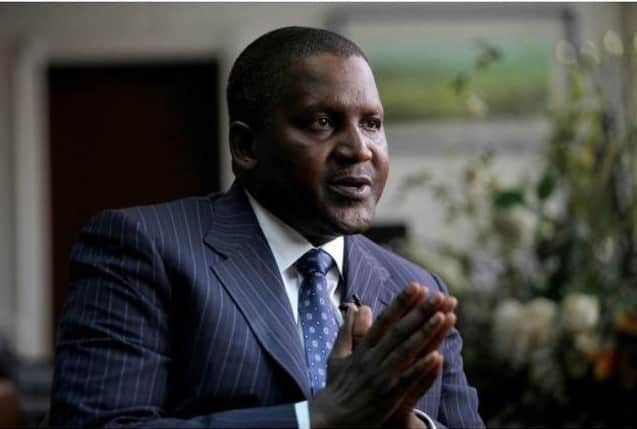 After twenty years of consistently being in the business, Aliko opted to cut the middleman by building a plant that would produce everything that he had been importing. That same year, he was handed a state-owned cement company. By 2005, he had significantly increased the capacity of the factory by constructing a multimillion-dollar plant.
Currently, the Dangote Group is a conglomerate of the following industries:
Cement manufacturing
Sugar refining
Salt refining
Salt & Seasonings
Oil refinery
Polysacks
Fertilizer
Petrochemicals
Tomato farming
Rice farming
Automotive
Energy
Real estate
Mining
Maritime
Logistics
Training Academy
Aliko Dangote net worth
According to Forbes, Aliko Dangote net worth 2020 is estimated at $7.8 billion. Besides being a respected man who has made a dime from his hard work, Aliko Dangote lives a very private life. You will not see him parading his wealth on social media. Interestingly, he vouches for businessmen and women, focusing on expanding their businesses rather than spending the returns on luxuries. However, these are some of the known details about his wealth.
READ ALSO: Shocking facts about Mansa Musa that will amaze you!
Aliko Dangote house
He owns a mansion in Abuja, where he resides. The worth of the white mansion is estimated at $30 million, and he has lived in the house for more than ten years. He does not own any holiday homes.
Aliko Dangote cars
Having set the bar that high, you must have assumed that he drives some of the most expensive cars. Luckily, he has not let your expectations down. His car collection is nothing short of wow. These are some of the most notable ones in the collection:
1. Bugatti Veyron
This masterpiece is one of the luxury cars that grace Mr Dangote's garage. This beast is known for its speed, and it has an estimated worth 0f $2,990,000.
2. Mercedes-Benz CL65 AMG
The Mercedes-Benz CL65 AMG is another exotic baby in the garage. It has an estimated worth of $215,500.
3. Bentley Mulsanne
The Bentley Mulsanne is nothing short of elegance and class. It has an estimated worth of $313,525.
4. Maybach 57S Knight Luxury
This luxury car boasts of outstanding interior design and body. Its worth is estimated at $1,000,000.
Aliko Dangote private jet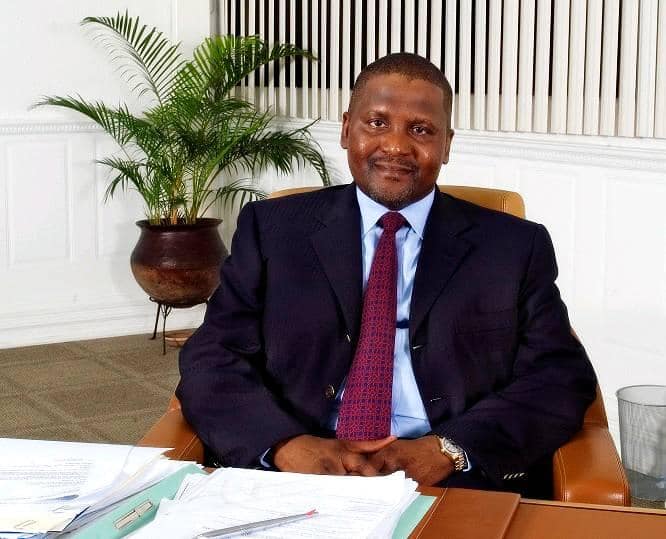 The crown of his wealth is his Bombardier's Global Express XRS private jet, which worth is estimated at $45 million. He got it during his 53rd birthday.
READ ALSO: News from Africa: Internet slows, Uber grows and Dangote tests factory
Aliko Dangote yacht
According to Shipsandports, the richest man in Africa owns a luxurious ship, which he got in 2013. The cost of the luxury yacht is estimated at a whopping $43 million.
Aliko Dangote Arsenal
In January 2020, the billionaire hinted that he was looking forward to buying Arsenal Football Club in 2021. The estimated cost of this investment was set to range between £150 million and £350 million.
Aliko Dangote wife
Who is Aliko Dangote wife? He was previously married to Mariya AD Muhammad Rufai. However, their marriage ended up in a divorce.
Aliko Dangote children
He is the father of three daughters, and one of his daughters, Halima Dangote, is the Executive Director of Dangote Industries Limited and the Aliko Dangote Foundation. He also has an adopted son.
FAQs
These questions could help you understand the richest man in Africa better.
How did Aliko Dangote make his money?
When he was twenty-one years old, he got a loan worth $3,000 from his uncle. He spent this money on importing agricultural goods which he repacked and sold within his neighbourhood. He made a dime out of the venture, and after repaying the loan, he diversified it and later started a production plant to cut down on the cost of acquiring the commodities.
What number is Dangote in world richest list?
Currently, he holds the 162nd position in the list of the richest men in the world.
Who is the richest black man in the world?
Currently, Aliko Dangote is the richest black man in the world. He is also the richest man in Africa.
What does Dangote produce?
Dangote Group is a conglomerate of industries that owns and runs flour mills and salt factories. It also deals with the importation of fertiliser, rice, pasta, fish, and cement. The company also exports cashew nuts, cotton, ginger, and sesame seeds to different countries.
The details of Aliko Dangote net worth must have pricked a part of you about amassing wealth. He started with a loan and invested the returns that he got from the business. He always had prospects of growing his chain of businesses, a dream that came to pass.
READ ALSO:
The most popular alleged yahoo boys from Africa and their unbelievable wealth and toys
171.7 Billion: Jeff Bezos has more money now than before his divorce
Kanye West congratulates Kim Kardashian on reaching billionaire status