In August 2020 Binnelanders Teasers, Annelize assumes that Naomi is trying to humiliate her at work, but the lady has genuine motives for helping her. At first, Chanel is jealous of Maya because the handsome Sergio seems to be interested romantically in her. However, after observing his character, she warns Maya not to fall in love with him. Danny also notices something odd about him and warns Tertius to keep an eye on him. Sergio disappears because he unintentionally ruins his new mission. Upon his reappearance, he claims that he will hand over the criminals he has been working for to the police. Can he be trusted?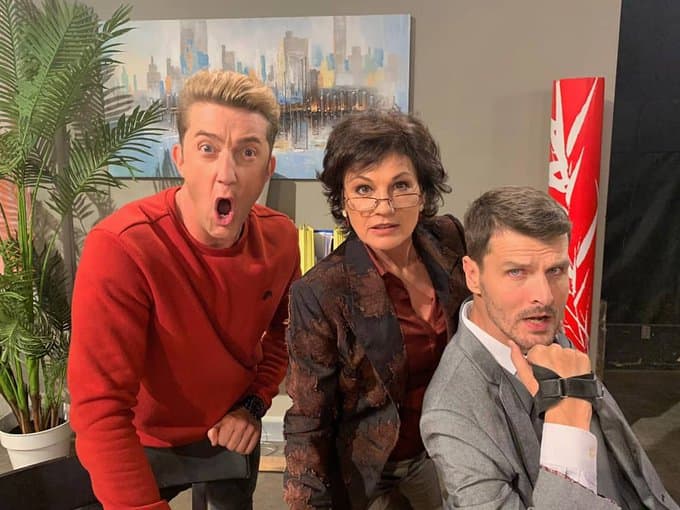 Some of the characters transform themselves so that they achieve their future ambitions while others are stuck in their past. Crimes are the order of the day in the community. Although some members of the society are working hard to lower the crime rate, others are determined to commit more felonies and initiating more youths into their illegal businesses.
What is coming up on Binnelanders teasers?
Here is what is going to happen in this series in August.
Okkie' health is in danger
Okkie is suffering from a life-threatening illness that requires surgical treatment.
3/08/2020: Monday (Episode 041/3584)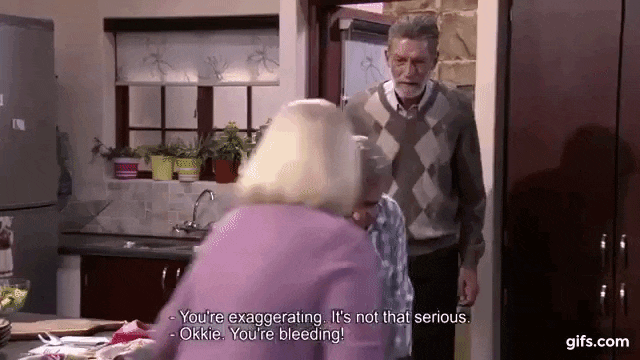 Louis pushes Annelize to the wall, and Okkie goes for surgery. Who will Conrad confront? Danny fails to control his anger because he is disappointed in himself.
4/08/2020: Tuesday (Episode 042/3585)
Annelize's reaction surprises Naomi while Chanel tries to reconcile two colleagues. At finds it hard to believe the facts while Annelize controls herself from overreacting while at At's office.
5/08/2020: Wednesday (Episode 043/3586)
Okkie conceals vital information from his loved ones, and Elana is worried about the television interview. Annelize holds Tertius responsible for the prevailing situation while Conrad is frank with Ingrid during their discussion. Elana receives an unforeseen call that devastates her, and Ingrid confides in Hugo. Conrad makes up his mind about Delia, and his words hurt Ingrid deeply.
Is Delia controlling Conrad's decisions?
She believes that he is doing everything she wants him to do.
6/08/2020: Thursday (Episode 044/3587)
Annelize is making more enemies than friends, and Sergio de Freitas reports at Binneland Clinic to work. Elana attempts to save the day with her non-destructive ideas. Delia believes that Conrad is eating from the palms of her hands while Hugo's reasoning points Steve in an exciting path.
7/08/2020: Friday (Episode 045/3588)
Naomi overhears her father's plans, and Steve ensures that Elana takes his proposal seriously. Annelize ignores Tertius's warning, and she feels humiliated by Ilse's sincere intentions. While Okkie and Sergio meet unexpectedly, Delia enters into a new agreement with Conrad.
10/08/2020: Monday (Episode 046/3589)
Elana is annoyed by Steve's latest tactics, and Rian is too smart to be fooled. Sergio's idea is challenging to administer, and Naomi endures harsh words from Annelize. Tracy is more optimistic after speaking to someone, and Maya might be the person she needs for her plans to prosper.
11/08/2020: Tuesday (Episode 047/3590)
Delia gets emotional to manipulate Conrad into feeling guilty. Annelize's mind cannot be changed easily. Tertius concludes that he is right about what Sergio is planning to do, and Elena gets suspicious after discussing some things with Lexi. Conrad pledges to back Elana's decision, and Okkie is afraid of his next appointment with the doctor.
12/08/2020: Wednesday (Episode 048/3591)
Memories flow back in Okkie's mind when he is exposed to some questions, and Tertius investigates in-depth about Sergio's background. Elana attempts to clear up some uncertainties from Steve when a passing army trunk arouses emotions in him. Tracy is excited to have more expensive liquors, and Annelize makes irrational decisions.
Is Sergio falling in love with Maya?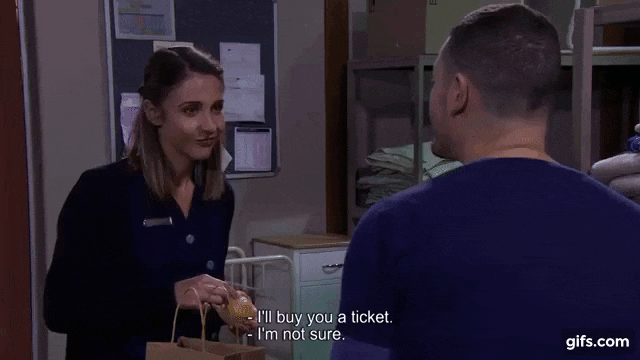 READ ALSO: Generations: The Legacy Teasers: August 2020
Chanel dislikes how Sergio is attracted to Maya.
13/08/2020: Thursday (Episode 049/3592)
Annelize vows to change her ways, while Okkie contacts De Klerk. Maya finds it challenging to keep up with the rest of her classmates during her fitness session, and Chanel is jealous of her because Sergio is showering her with attention. Vicky and Rian arrive in Pretoria. Tertius decides not to underestimate Tracy's intelligence while Lexi regrets his choices.
14/08/2020: Friday (Episode 050/3593)
Chanel warns Maya not to trust Sergio because she will find it challenging to move on after a heartbreak. Annelize notices that At and Ingrid are not on talking terms, while Conrad helps Elana prepare the upcoming event. Tertius is concerned about Annelize, and everyone is interested to know what is happening to the Ferreira's after burglars break into their home.
17/08/2020: Monday (Episode 051/3594)
Louis encourages Conrad to disrupt Elana's function. Ilse confronts Okkie about his mysterious behaviour. Steve warns Elana not to stress the children, and Tertius and Sergio take care of an emergency in the ER. Although the distresses Tracy leans on Hugo, he is at a loss on how to inspire someone to press on in life. The two share a passionate kiss in that moment of confusion.
18/08/2020: Tuesday (Episode 052/3595)
Tertius and Sergio differ about how the activities in the ER should be coordinated. Later, Sergio attempts to be honest with Maya about his feelings for her. Elana is troubled about Ruan's well being, and Hugo recommends that Conrad and Tracy need to prepare the party together. Tertius and someone else is concerned about Annelize.
19/08/2020: Wednesday (Episode 053/3596)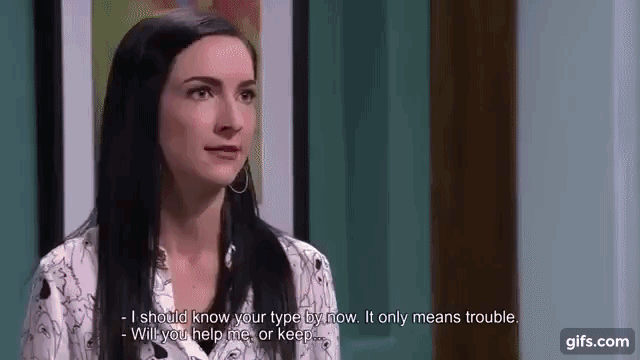 READ ALSO: Suidooster Teasers: August 2020
Danny is shocked by the unexpected news, and he also doubts Sergio's behaviour. Tertius steps on Tracy's toes while Elana is worried that she might land in trouble for lateness. Tracy suspects two people of being behind the photo that has triggered tension. Hugo advises Tracy how she should do her work.
Sergio goes missing
His sudden disappearance shocks everyone.
20/08/2020: Thursday (Episode 054/3597)
Sergio vanishes into thin air; therefore, everyone is concerned about his whereabouts. Conrad gives advice to Rian, and he is also worried about Tracy's overconfidence and tough decisions. Ilse demands the truth from Okkie as Elana decides to do a better job as a mother.
21/08/2020: Friday (Episode 055/3598)
De Klerk creates more problems in a rocky relationship. Tracy is calm regardless of what has happened, and Delia does not appreciate Tracy's hard work. Steve's solution can open more opportunities for Lexi.
24/08/2020: Monday (Episode 056/3599)
Sergio reveals his new mission accidentally, and Conrad separates Delia and Tracy when they get into a fight. While Elana and Conrad disagree at work, Ilse is seeking the truth. Vicky runs away when she observes something alarming in the ER. Tracy believes that the person who sent her the invitation has ill motives.
Who is the real Sergio?
Tertius stumbles on information that will help him to know the real character of Sergio.
25/08/2020: Tuesday (Episode 057/3600)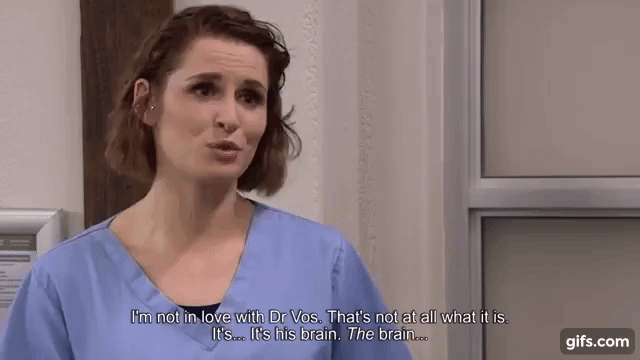 READ ALSO: Family Affairs teasers: August 2020
Steve encourages everyone to be honest about how they feel. Does Okkie have a better solution than Ilse's idea? Rian doubts if Delia has Conrad under her manipulation, and Tertius discovers new information about Sergio. Conrad reveals that he is not affected by Steve and Elana's opinions concerning Tracy.
26/08/2020: Wednesday (Episode 058/3601)
Steve finds out why Vicky wants things to be done her way. Conrad buys Tracy more gifts, and Danny might be too late when he cautions Tertius to be keen when interacting with Sergio. Lexi and Elana prepare to execute the task that awaits them. There is a couple at the party at At's house.
27/08/2020: Thursday (Episode 059/3602)
The women that Conrad is dating are giving him a headache, and Steve manages to convince Rian to support his plans. Sergio is invited to dinner, while Maya does not know how to react after discovering a dangerous secret.
28/08/2020: Friday (Episode 060/3603)
Maya makes her intentions known by Tertius and Okkie to trap them into her. Conrad and Elana quarrel because of Tracy. Danny talks without thinking with Chanel, and Rian shares his concerns with his uncle.
31/08/2020: Monday (Episode 061/3604)
Steve scolds Elana to act right, and Sergio is determined to catch the offender to make up for his mistakes. Chanel confides in Naomi about her deepest fears, and Conrad also opens up to Rian with Elana about his concerns; furthermore, Danny understands Chanel's frustrations when she speaks to him.
What is happening to Okkie and Conrad?
Okkie survives the surgery, and he is hiding something from his family. The memories that flash in his mind have changed his behavior. What is he planning to do with De Klerk?
Conrad trusts Tracy so much that he refuses to listen to people who speak the opposite about her. Although he is dating Delia, he loves Tracy. Does he know that she kissed Hugo?
These exciting premiere episodes described in August 2020 Binnelanders teasers will be broadcast on kykNET Mondays to Fridays at 1930hrs. Do not forget to tune in and enjoy the series more by watching it with your loved ones.
READ ALSO:
Geet Teasers: August 2020
Twist of Fate Teasers: August 2020
This is Love Teasers: August 2020