- The problems at SASSA seem to date back further than the start of the lockdown
- With no contracted service providers, SASSA delivered no food parcels in key provinces between November 2019 and March 2020
- Former service providers have complained of being stranded with warehouses filled with food, but SASSA's mistake meant no community members could benefit
PAY ATTENTION: Click "See First" under the "Following" tab to see Briefly.co.za News on your News Feed!
In many ways, the Covid-19 pandemic has exposed the deep malaise that plagues the South African socio-economic and political landscape.
Not only has the pandemic exposed the deep-seated inequalities in society but it has exposed years of institutional rot in the government.
The poorly-run South African Social Security Agency (SASSA) is one of the government departments whose gross incompetence has come to the fore.
When President Cyril Ramaphosa announced the "hard" lockdown Level 5 in a bid to give the healthcare system time to prepare for what was coming, the result was also loss of income for many South Africans.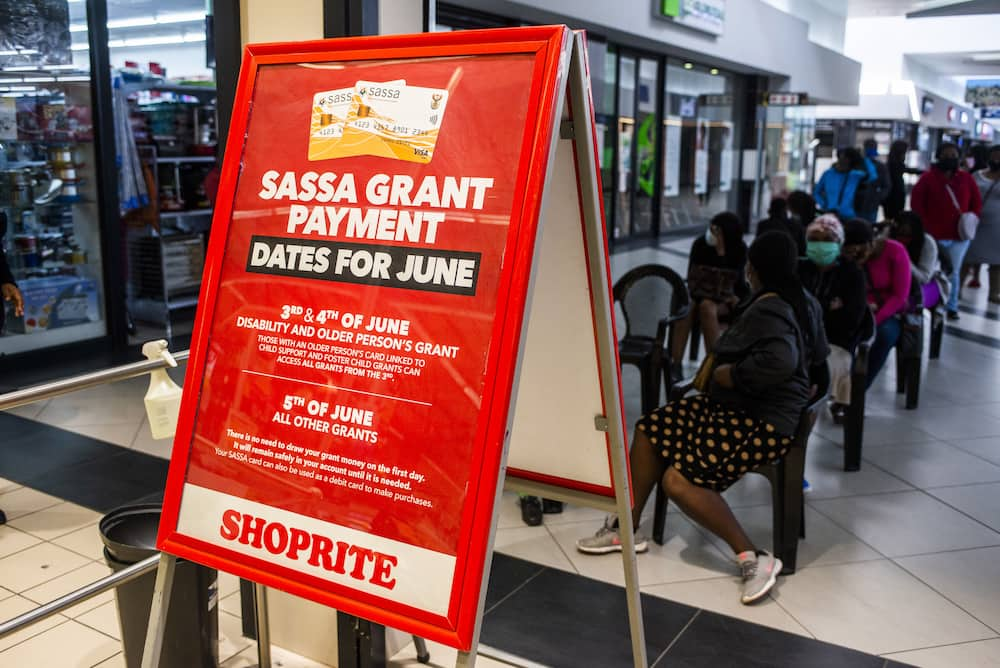 READ ALSO: Grave mistake: Dlamini-Zuma denies mass burial preparations in Gauteng
When people lost their income, they depended on SASSA to make their lives more bearable but the agency never delivered.
Other government departments, the Solidarity Fund and non-profits had to step-in, said News24.
This did not have to be the case if it were not for red tape surrounding a cancelled tender in August last year that led to a delay in SASSA appointing service providers to supply and distribute what it calls social relief of distress (SRD).
SRDs can be food parcels or food vouchers supplied to people facing unexpected hardship where indigent families have lost a breadwinner, or are awaiting payment of an approved social grant, or are victims of a disaster.
Although many of the applicants for the SASSA food parcels are self-referrals, the agency works with the departments of health and education and non-profits to identify households which require assistance.
READ ALSO: Nearly one billion spent on Zondo commission, no arrests made yet
From November last year to the end of March, SASSA delivered zero food parcels in six provinces.
This is despite that according to the State of Food Security report 2019, almost a third of South Africans experience severe food insecurity, which means the household has either run out of food or in some cases, gone days without eating a single meal.
The Daily Maverick reported that much less food has been distributed to poor people under the lockdown than in the months before largely because of the suspension of the national school feeding scheme by the Department of Basic Education (DBE).
Civil society (with some assistance from some provincial and local governments) has tried to fill the gap but they simply do not have the resources of national government.
To make matters worse, service providers appointed in 2016 whose contracts had ended in November 2019 said hat they sat with millions of rands worth of food parcels in their warehouses because of uncertainty about their contracts being extended.
Meanwhile, Briefly.co.za reported that SASSA will be reconsidering millions of rejected Covid-19 SRD applications.
The agency revealed that it had declined nearly half of the applications received since the start of June. Now, it has emerged that the agency had used incorrect data to decline the applications.
85% of cases that were deemed not qualifying, actually qualify.
Enjoyed reading our story? Download BRIEFLY's news app on Google Play now and stay up-to-date with major South African news!