- City of Johannesburg Mayor Geoff Makhubo has denied claims that he is planning on giving himself a R106 000 pay raise
- The raise would increase his annual salary to R1 445 060, which seems exorbitant to almost everyone
- The mayor said if the city did decide to give him any increase, he would donate it to the Solidarity Fund
PAY ATTENTION: Click "See First" under the "Following" tab to see Briefly.co.za News on your News Feed!
City of Johannesburg Mayor Geoff Makhubo has slammed his predecessor Herman Mashaba and media reports for what he claims are false accusations that he had increased his own salary in the face of numerous budget cuts, which could adversely impact the city.
This is ahead of the City attempting to pass the 2020/21 budget in order to avert a constitutional crisis, which could see it being placed under administration.
Makhubo has denied reports that he will be giving himself a R106 000 pay raise. This is according to his spokesperson Mlimandlela Ndamase.
READ ALSO: Nearly one billion spent on Zondo commission, no arrests made yet
JacarandaFM reported that in the city's proposed budget for 2020, Makhubo's annual salary is set at R1.45 million. Ndamase said public office bearers, including mayors, do not determine their salaries.
He said:
"This is based on a false statement made by the former executive mayor of the city and leader of the People's Dialogue, Herman Mashaba.
"Salaries and allowances of the mayor and all other political office bearers in Johannesburg and across all municipalities, provinces and national spheres are determined by the Independent Commission for the Remuneration of Public Office Bearers."
Makhubo accused Mashaba, who is now leader of the People's Dialogue, of having benefited from determinations made by the independent commission when he was at the helm for three years.
The mayor also took a swipe at Mashaba, saying:
"Had he taken time to familiarise himself with the laws and policies governing local government, he would have known that at no point does the executive mayor or council determine salaries of the executive and councillor."
Mashaba resigned following the return of Helen Zille as part of the DA's core leadership in October 2019.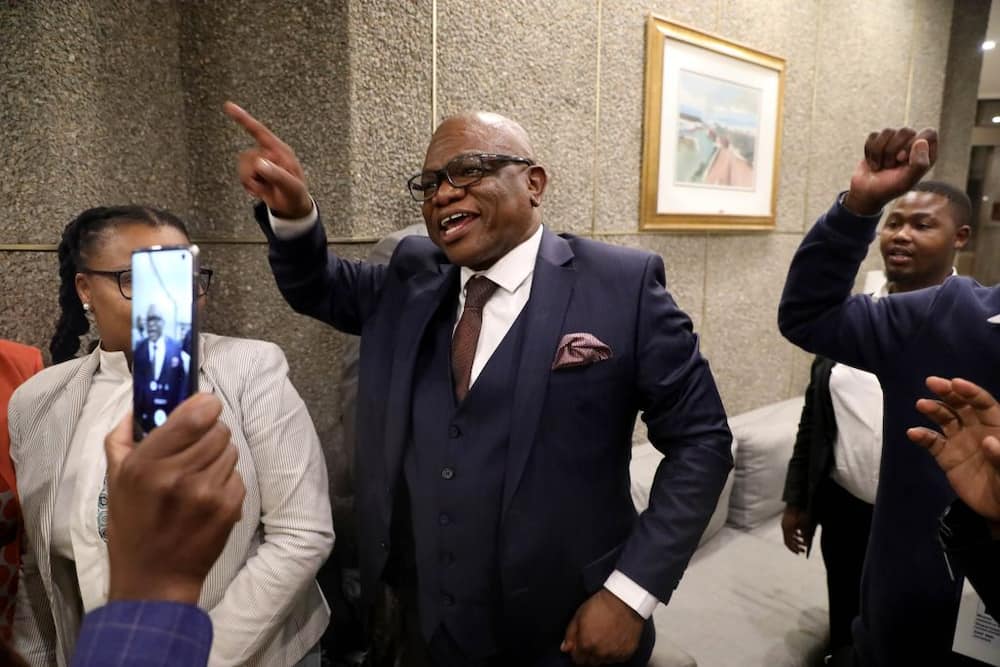 Ndamase said Makhubo has committed to donating any salary increase he might receive during the Covid-19 pandemic to the Solidarity Fund.
The draft budget will be presented to the city council on Thursday.
Meanwhile, Briefly.co.za reported that Mashaba recently participated in an online debate where he defended South Africans.
The former mayor weighed in on a debate on whether South Africans are "lazy". A #SouthAfricansAreNotLazy hashtag went viral after truck drivers threatened a national lockdown accusing truck companies of hiring foreigners over locals.
This prompted a debate over whether or not it was worth it to hire South Africans, with some raising the opinion that Mzansi workers tend to drag their feet when it comes to getting the job done.
Mashaba was adamant that South Africans aren't lazy and need a lot of opportunities.
Enjoyed reading our story? Download BRIEFLY's news app on Google Play now and stay up-to-date with major South African news!