- Prosecutions boss Shamila Batohi has called attention to the lack of resources in the top justice departments
- Batohi said she wants to use the skills of the legal experts who are part of the Zondo Commission
- However, Batohi said she does not think the NPA has the budget to afford this expertise
PAY ATTENTION: Click "See First" under the "Following" tab to see Briefly.co.za News on your News Feed!
National Director of Public Prosecutions Shamila Batohi said the National Prosecuting Authority wants to use the skills and capacity built up in the Zondo Commission as it does not possess such expertise.
Batohi, however, said the prosecutions authority does not have the budget to afford these skills.
She told Parliament's Justice committee on Wednesday that the NPA and the Hawks had been stripped of the ability to investigate highly complex corruption cases.
Batohi said:
"The skills are very rare. There's very few that have these skills to investigate very complex corruption matters."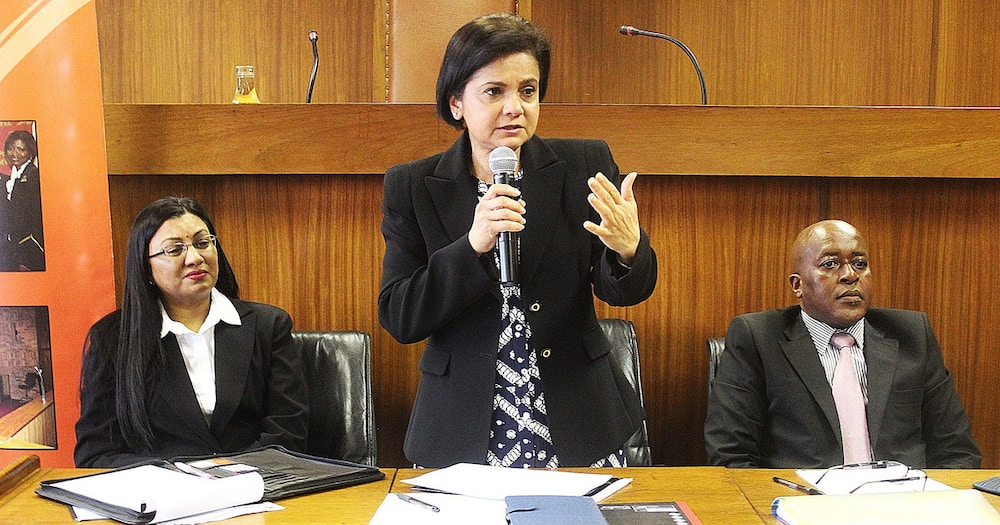 READ ALSO: Explainer: Judge Davis ruling does not mean lockdown is over just yet
TimesLIVE reported that Batohi told Parliament's justice committee that the NPA had been engaging the Zondo Commission in terms of being able to take over its IT systems and capabilities.
She said these would be moved to law enforcement broadly, including the NPA's investigative directorate, to be able to investigate and prosecute complex commercial crimes.
Getting that capability "would be huge", Batohi said, but matching the salaries paid by the commission to its investigators and legal services remained a challenge.
She said:
"What we found is that, in government, the investigation and prosecution skills have been hollowed out in recent times.
"The DPCI [Directorate on Priority Crimes Investigation], which should be the key feeder into the directorate to deal with this, also has a serious lack of skills in terms of the ability to investigate highly complex corruption cases.
"And in the NPA, we also found that besides one or two cases, the highly complex corruption matters were not really being prosecuted."
Batohi said besides the lack of resources, capacity-building has been a serious challenge in South Africa's law enforcement.
The capabilities to deal with complicated commercial crimes is something that is still being built within the government, she said.
READ ALSO: SASSA's problems reveal government's constant failure to deliver
Batohi added that getting the necessary skills at a good rate would be a challenge because the NPA cannot match the salaries paid by the Zondo Commission.
Meanwhile, Briefly.co.za reported that the state capture commission has cost South African tax payers R700 million so far.
This was revealed to the Portfolio Committee on Justice and Correctional Services on Wednesday.
MPs have questioned this high amount. MPs also heard that the budget request for 2020/21 from the commission was for R240 million.
This request was shot down due to the country's poor economic climate. The commission had been allocated R150 million.
Enjoyed reading our story? Download BRIEFLY's news app on Google Play now and stay up-to-date with major South African news!