Wild Skin Teasers: August 2020
Are you tired of watching local shows and would like to break the monotony? If that is the case, you ought to consider watching telenovelas as they offer nearly the same hype as your local shows. Wild Skin teasers for August 2020 will provide you with the details that will keep you hooked to the show. You might want to go through them.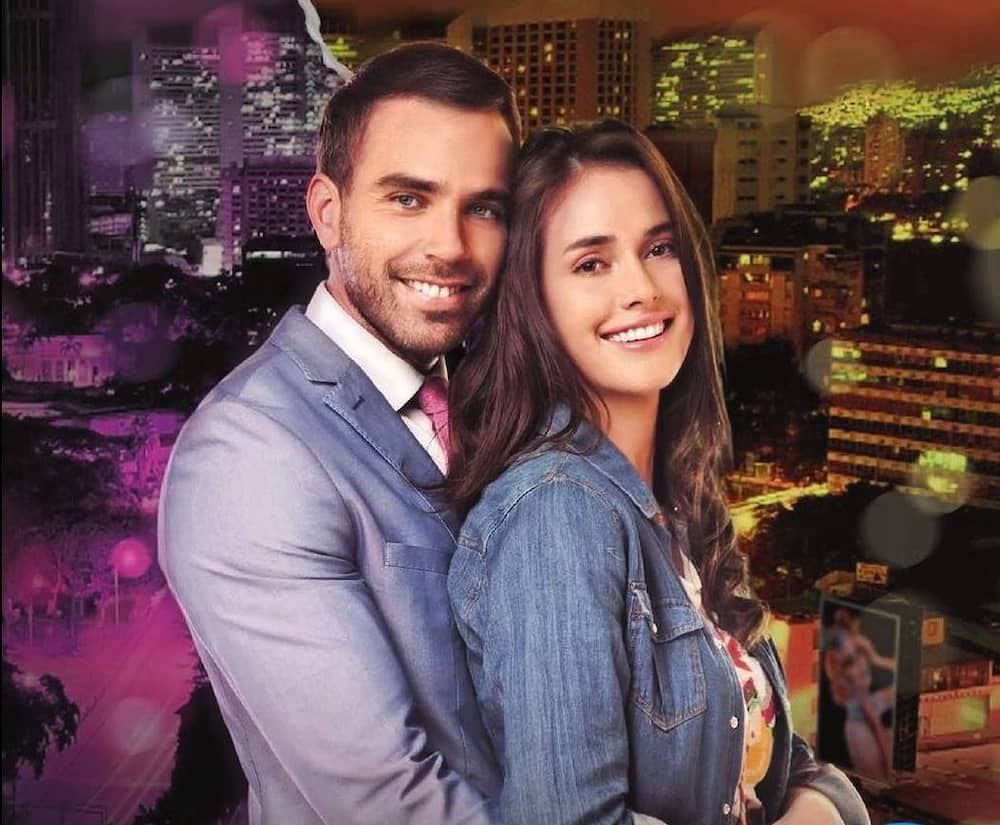 Imagine yourself as a lady dating the guy of your dreams, although your family and the guy's family do not see eye to eye. You can imagine how difficult and messy it can be. That is the dilemma that life has subjected Camila and Ezequiel to in Wild Skin. If you wish to find out how they will manoeuvre their situation, you ought to check out the show. However, first, you need to go through Wild Skin teasers for August 2020.
Wild Skin teasers for August 2020
These are some of the highlights of what you ought to brace yourself up for in the oncoming Wild Skin episodes.
Episode 88 - Monday, 3rd of August 2020
Camila sounds a warning to Ezequiel about taking action if he continues to threaten her. On the other end, Patricia and Elda lie to Fausto, although he knows that they are not sincere. What will he do to them?
Episode 89 - Tuesday, 4th of August 2020
Luciano opens up to Elda about his appointment with Rosa Blanco, and Sebastián disputes the idea of Gregorio and Juliet getting married in secret. He insists that Ezequiel and Fausto will not let that happen.
Episode 90 - Wednesday, 5th of August 2020
Fernando asks his father to help him conceal the details of the mission to have Rosa Blanco killed, and Sebastián finds it difficult to stop the wedding from going on. It looks like Gregorio and Julia are steps ahead of him.
Episode 91 - Thursday, 6th of August 2020
Fausto insists on knowing Patricia's whereabouts, and Mother Isabel finds it hard to believe that Rosa duped her again. She resorts to opening up to Father Tiziano through a confession.
READ ALSO: Brave Love cast (with images), full story, plot summary, teasers for August 2020
Episode 92 - Friday, 7th of August 2020
Julia opens up to Gregoria about the good news, and they agree that they will stay in the lodge and share their love. Meanwhile, Camila is so excited about her mission to seek revenge. She hooks up with Alfredo Olivo, and he assures her that he is going to pretend to be interested in having a relationship with Elda.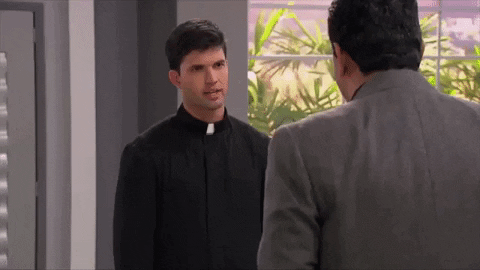 Episode 93 - Monday, 10th of August 2020
Alfredo tries to make his passes to Elda, although she turns him down and begins to sense that he is being too inquisitive, which is suspicious. On the flip side, Astrid is petrified that Max might fail to show up at the wedding ceremony.
Episode 94 - Tuesday, 11th of August 2020
Antón discerns that Ezequiel is one of the men who are working for Fausto although he is still bitter at him for betraying him. On the other side, Yeli finally delivers her bundle of joy.
Episode 95 - Wednesday, 12th of August 2020
Fausto refuses to give Ezequiel details about Amelia's call since he does not want to discourage him from focusing on the mission. Later, Sebastián hurls insults at Celso, Janvier, and Santiago for abducting Amelia despite her being heavily pregnant.
Episode 96 - Thursday, 13th of August 2020
Amelia shows signs of a woman who is in labour, and Max informs her that they should seek help as soon as possible. Later, Sara is forced to admit that Santiago, Javier, and Celso had captured Amelia. What will happen to her after she makes this confession?
Episode 97 - Friday, 14th of August 2020
Astrid and Max seek the opinion of a fertility specialist as they want to know what the problem could be. Elsewhere, Ezequiel is convinced that Julia is joking about her marriage. He is not aware that she already sealed the issue of getting married.
Episode 98 - Monday, 17th of August 2020
Celso makes a vow to murder Gregorio, and Ezequiel is confident that El Doliente is not Rosa becasue Rosa is dead. However, he is uncertain whether she is Marcelina.
Episode 99 - Tuesday, 18th of August 2020
Yeli is shaken because she is not sure whether Leandro heard the sensitive information that Fernando was saying. On the other end, Fausto sees everything that is happening to Celso and his wife.
Episode 100 - Wednesday, 19th of August 2020
Yeli sends Leandro with her father and Octavio to go out and find out about her sibling. Meanwhile, Camila informs Fausto about Celso and Patricia getting intimate at the company. How will he react to this information?
Episode 101 - Thursday, 20th of August 2020
Amelia is unhappy because of everything that is happening to Patricia. She insists that she did not have a hand in Celso's murder; instead, she blames Fausto for it. Fausto vows to defend Patricia and prove her innocence.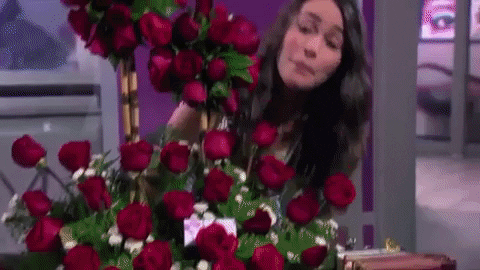 Episode 102 - Friday, 21st of August 2020
Ezequiel storms into the basement of the mansion and finds Fernando, Camila, and Patricia. What will he make out of this incident? Meanwhile, Elda informs Astrid and Luciano that Celso and Patricia were lovers. How will they react to this information?
Episode 103 - Monday, 24th of August 2020
Camila assures Patricia that she will show her the video that will prove her innocence only if she agrees to betray Fausto. Will she play along? On the flip side, Max discovers that Rosa Blanco is alive; hence, he confronts Mother Isabel for withholding information from him.
Episode 104 - Tuesday, 25th of August 2020
Patricia reaches out to Gregorio to inform him about what transpired and why she was at the López Méndez mansion. She goes on to ask him to help her hide from the police and his father. Will he comply? Elsewhere, Camila expresses her regards to Max for helping her find her mother.
Episode 105 - Wednesday, 26th of August 2020
Fernando opens up to Ezequiel about his relationship with Yeli, and Mother Isabel informs Camila that Rosa will remain hidden since Ezequiel and Fausto want to murder her.
READ ALSO: Binnelanders Teasers: August 2020
Episode 106 - Thursday, 27th of August 2020
Fausto confirms that Antón wants to kill his wife, and the hitman declines to change his plans since it is too late. Elsewhere, Camila shows up right on time and stops Ezequiel from shooting Gregorio.
Episode 107 - Friday, 28th of August 2020
Patricia discerns that Antón received orders from Fausto to kill her; hence, she asks Gregorio to dash out and seek help. Will he make it out on time to save her? Meanwhile, Alfredo changes his plans since he knows that Elda is a sensitive woman.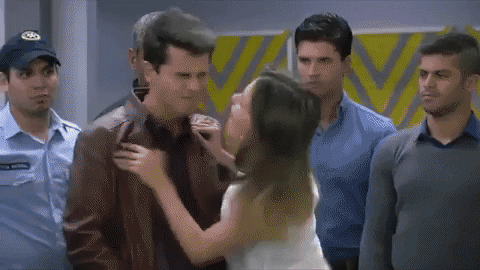 Episode 108 - Monday, 31st of August 2020
Sebastián tries to let it sink in that Ignacio is his son, and Camila is excited about the news that Max delivers to her. She asks Max to take her to her mother.
Ezequiel
Ezequiel poses as a stumbling block and threatens Julia from pursuing love. He does everything within his capacity to stop her from getting married, although she opts to have a secret wedding. Later, he faces Gregorio and decides to kill him, although Camila walks into him while pointing his gun at him and stops him. Will he quit, or will he go on to serve his revenge?
Camila
Camila plays the double-sided cop to serve her revenge. She makes Fausto angry by informing him about the affair that Patricia had with Celso. Later, she promises to help Patricia prove her innocence if she agrees to betray Fausto. Will Patricia play along?
Wild Skin teasers for August must have left you wondering about what will happen to your favourite cast members. For more details, ensure to tune in to Eva every weekday at 12:00. You can always catch the repeat of the episodes at 18:00.
READ ALSO:
Vierspel Vuurspel Teasers: August 2020
Twist of Fate Teasers: August 2020
Family Affairs teasers: August 2020
Source: Briefly News