- Last week, a pregnant Pretoria woman, Marzanne Lennox, was admitted to Life Wilgers Hospital after contracting the coronavirus
- Lennox suffered from a blocked nose and sore throat a week prior to being admitted to hospital
- However, even though she only showed mild symptoms, Lennox's condition worsened and she got weaker and weaker in front of her family's eyes
PAY ATTENTION: Click "See First" under the "Following" tab to see Briefly.co.za News on your News Feed!
The coronavirus has been wreaking havoc across the world and has already infected well over 200 000 South Africans.
While people with underlying conditions and the elderly are at an higher risk of suffering severe complications and in worst cases, death, young healthy people are not invincible.
To one family the Covid-19 pandemic was just stats and stories on the news until it happened to them. Skip Scheepers' daughter, Marzanne Lennox, is 30 weeks pregnant and she is currently fighting for both her and her baby's lives in ICU.
Speaking to IOL, Scheepers opened up about his Lennox's fight against the coronavirus. Lennox was admitted to Life Wilgers Hospital on Tuesday last week, where she has been placed on a ventilator while trying to beat Covid-19.
A week prior to Lennox being admitted to hospital, she visited a doctor in Midrand - where she lives with her husband, Thomas - after complaining about a blocked nose and sore throat.
The doctor placed Lennox on light antibiotics and sent her home. Because she is heavily pregnant and they did not want to put the added pressure on her hubby, the 29-year-old went to live with her parents.
Her father explained she was in "good spirits" when she arrived but they noticed she got weaker and weaker by the day.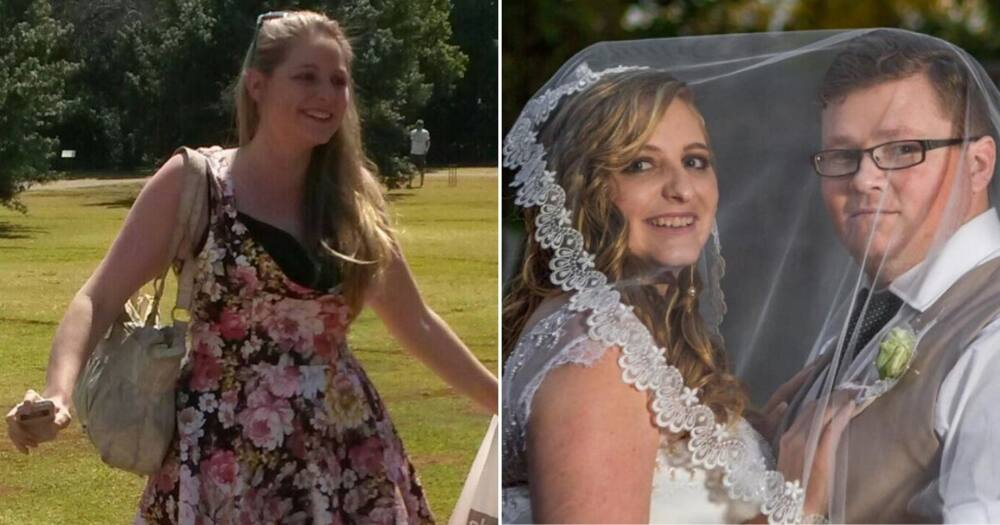 READ ALSO: Public marriage proposal goes wrong as lady throws away ring
Scheepers said:
"I told my wife that she wasn't looking well and she took her to hospital, where Marzanne was said to have the virus, and placed on a ventilator."
She is now 70% reliant on the ventilator and the rest of her family has been placed under quarantine.
"It is now almost a week and we are still not showing any symptoms," Scheepers said.
Currently, Lennox is still fighting for her and her baby's life and the Scheepers' family have called on loved ones to pray for her recovery.
Lennox is not the only pregnant woman who have contracted the coronavirus. Briefly.co.za reported a lady, Maggie, found out she was expecting triplets and was shocked at first before coming to terms with the news.
The mother of four then discovered she had Covid-19 during the 28th week of her pregnancy. She feared for the lives of her children and prayed they would be born without any complications.
Shortly before giving birth, Maggie tested negative for the virus and her kids doubled in weight after one month.
Enjoyed reading our story? Download BRIEFLY's news app on Google Play now and stay up-to-date with major South African news!