Editor's Note: Carl Niehaus is an ANC veteran. A former member of the NEC of the ANC, and currently a member of the NEC of the Umkhonto we Sizwe Military Veterans Association (MKMVA), and National Spokesperson of MKMVA.
Carl wrote this article in his personal capacity as a parent. His daughter's name is not mentioned in order to protect her as a minor.
PAY ATTENTION: Click "See First" under the "Following" tab to see Briefly.co.za News on your News Feed!
I am the father of a beautiful, bright, ten-year-old daughter. Although her Mom and I have divorced, she spent most of the 107 days that the Covid-19 lockdown has now lasted with me in my apartment.
The time that we have been able to spend together has been very good for our father-daughter relationship, and I am sure that the bonding between us -which the daily pressures of work and school under normal circumstances would have made far more difficult - will benefit our relationship for the rest of our lives.
For this, I am very grateful indeed, and it is certainly for us a bright silver lining to the dark cloud that the Covid-19 pandemic casts over our world.
Yet, while I enjoy our long chats, watching cartoons and Netflix movies together, waking up in the morning and taking a cup of hot chocolate to her while she is still sleeping, I am also very aware that there are many things of the life that she was used to, that my daughter sorely misses.
She misses the routine of going to school, and social engagements with her many friends. Being an outgoing extrovert she misses the hustle-bustle of her fast-growing social life, that is such a normal part of her life's transition from child to a teenager.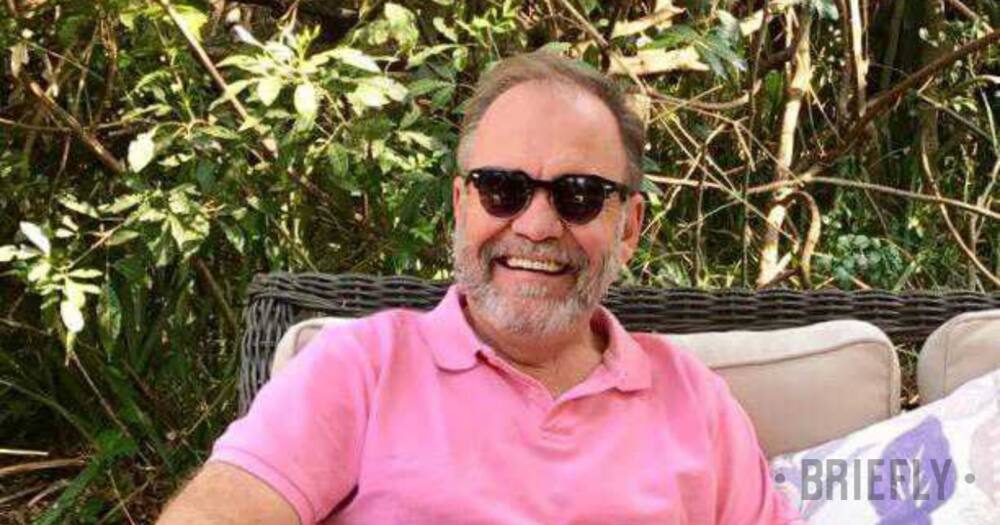 READ ALSO: 775 Schools hit by Covid-19: 1169 teachers, 523 students infected
We love each other's company, but that is certainly not always enough, and she needs the laughter and joy of sharing life with her peers. Some of it can be substituted by face-time calls and video conferencing, but we all know that it is a poor substitute for direct contact and engagement -especially for young people.
I am very concerned about how effective on-line classes really are, especially for younger learners. I assist my daughter to log into the online classes that her school offers, but it is evident that the amount of learning that is taking place is limited.
Her concentration span is considerably less than what I believe would be achieved in a real classroom situation. We do her school work and assignments together, but to be honest it is a challenge for me to always give the full attention to her that this requires, because I am still trying to also keep a full-time job going working from home.
Sometimes the music that she likes to play to entertain herself causes background interference to the Zoom conferences that are part of my daily work.
We have had a few arguments about this, but we are finding ways to manage, and fortunately, my fellow comrades are tolerant of the background noise, because they face similar challenges in their homes.
One of the problems that worry me most is that she spends too much time playing online games, and sits for far too long on the couch watching cartoons and movies on television. Because I live in an apartment there is not much chance to go outside and run around and play in a garden.
READ ALSO: SA unimpressed: Angie Motshekga under fire after Covid-19 briefing
Because her friends cannot visit, it is understandable that online games and TV become a substitute to fill her day and to counter boredom.
Yet, we all know that too much of this is not good at all. We had arguments about this, and at one stage I threatened to ban her from using the iPad at all for anything but school work, but my daughter being a reasonable child we managed to agree on a schedule of limited online time divided between schoolwork and leisure, interspersed with playing board games and an increasing amount of reading.
I must acknowledge that while these issues are real, and need to be managed, they are also luxury problems. In my apartment, we have fast unlimited fibre Wi-Fi access. So the availability of data is not a problem.
This is very different from the majority of poor children in townships, villages and rural areas, who do not have access to Wi-Fi and data at all. In the limited instances where they do have some access, it is severely constrained because it is expensive and unaffordable for their parents and caregivers.
I am very aware that for many - in fact, the majority - of children the conditions for online learning do not exist. We are faced indeed with the danger that our children can lose a whole academic year.
This can severely impact on their futures. No parent in South Africa wants his/her child's education to be compromised. As I have indicated, I am also acutely aware of the frustrations of lively, energetic, young people who are unable to enjoy the freedoms and engagements with their peers that they are used to and the challenges that this pose to parents and caregivers.
I do not doubt the sincerity of our Minister of Basic Education, comrade Angie Motshekga, and her team, in their efforts to desperately try to salvage what is left of the 2020 academic year.
However, the reality is that we are now approaching the peak period of COVID-19 infections. Almost every one of us know people who have been infected and have lost loved ones and friends.
I want to make a personal plea in all sincerity as a father, also on behalf of all parents, to our government not to heighten the risk, and the awful consequences, of this terrible pandemic in ways that we cannot fully foresee, nor control.
In Denmark, schools were reopened and within a month they had to be closed again because of the spike in infections that it caused, and the loss of life among children and their family members that they infected.
As I have tweeted yesterday: "Is it not the wrong time to open schools? Since schools re-opened, we've seen a spike in #COVID19 infections. Schools are the sole largest gatherings, and a dangerous infection vector since other gatherings are prohibited. Is it perhaps not the time for Minister Angie Motshekga to rethink?"
Looking at my beautiful young daughter with all her energy and love for life, I am deeply concerned about her unnecessarily being put at risk, and her life being endangered when schools are reopened.
READ ALSO: Explainer: Minister Motshekga publishes new back-to-school dates
This, I am sure, is a sentiment that I share with millions of fellow parents. Surely, as genuinely - and as much - as we are concerned about the education of our children, and as much as we want the best for them in the knowledge that education is a critical key to unlock their futures, we must be far more concerned about their lives being endangered when schools are reopened.
Not one of us want to see our children losing a full academic year, but to loose young life is far more terrible.
To put it starkly: Death is final - the loss of an academic year is very bad, but it is certainly not the end of the world. It is deeply disturbing to see on television the mass burial sites that are being prepared.
The thought that my dearly loved beautiful bright daughter - or any child - could be buried in one of those graves, because we as parents are being put under pressure for them to return to school prematurely, is truly too ghastly to contemplate!
I plead with my ANC government not to place us as parents before such a terrible - and awfully unfair - choice.
READ ALSO: Umkhonto we Sizwe: 'Not wise' to keep schools open as Covid-19 peaks
Previously, Briefly.co.za reported that the Umkhonto we Sizwe Military Veterans Association says that it is 'deeply concerned' over the Department of Basic Education's decision to continue opening SA schools.
Now, with the next batch of pupils returning and the plan for all students to return in place, the MKMVA has called for the government to urgently reconsider its stance:
"Under these circumstances, it is our sincere, and considered, conviction that it is not wise at all to continue with the reopening of schools. We fear that schools and learners will become conduits for spreading the coronavirus - not only endangering the lives of learners but also placing parents, fellow siblings, and extended families as well as the broader community at risk."
Disclaimer: The views and opinions expressed here are those of the author and do not necessarily reflect the official policy or position of Briefly.co.za.
Enjoyed reading our story? Download BRIEFLY's news app on Google Play now and stay up-to-date with major South African news!