- On Sunday, President Cyril Ramaphosa addressed the country on the Covid-19 pandemic
- However, in an unfamiliar tone, Ramaphosa reprimanded the South African public for failing to respect lockdown regulations
- Ramaphosa expressed his disappointment with people hosting parties and not wearing masks in public
PAY ATTENTION: Click "See First" under the "Following" tab to see Briefly.co.za News on your News Feed!
On Sunday evening, the country had another 'family meeting' with 'Uncle Cyril', which have become regular occurrences during the national lockdown.
However, this was was different as President Cyril Ramaphosa showed his disappointment in the South African public.
Ramaphosa laid out the all transgressions of the public violating lockdown regulations.
The president expressed his disappointment as he has noted people hosting secret get-togethers, not wearing masks in public and funerals exceeding the 50-person maximum regulation.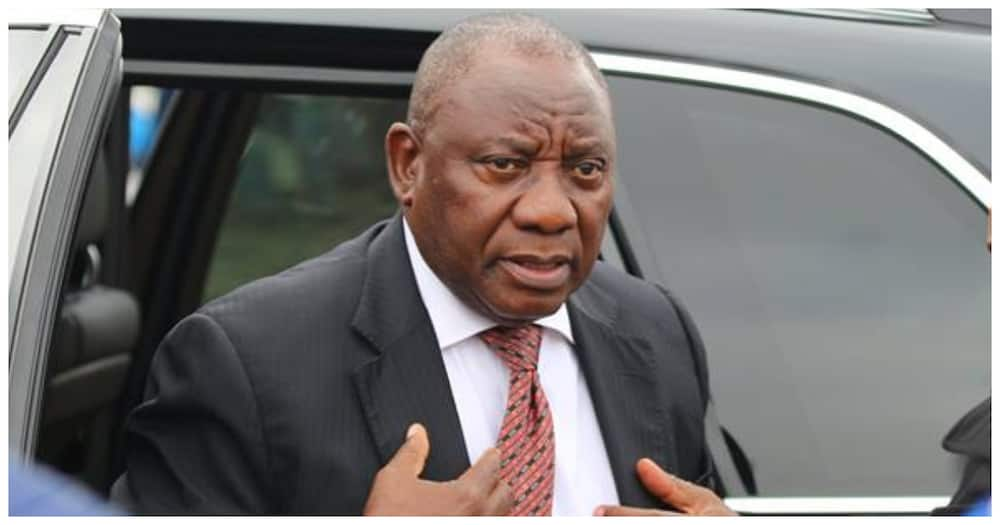 READ ALSO: Ramaphosa keeps SA on Level 3 with new restrictions, politicians react
A seemingly-displeased Ramaphosa slammed the public for especially not wearing masks. He said:
"But seriously, a cloth mask is not something that is difficult to get. Even your T-shirt, even your scarf, even a piece of your clothing can be put over your nose and your mouth."
The president reprimanded South Africans who refuse to abide by the Covid-19 regulations.
News24 reported that Ramaphosa said the Covid-19 storm has arrived and the different provinces would peak at different times between the end of July and the end of August.
Ramaphosa also made the wearing of masks mandatory, with penalties for those who do not enforce it in buildings.
Ramaphosa said he, along with the National Coronavirus Command Council (NCCC), decided to keep the country at lockdown Level 3 but institute an immediate ban on the sale, dispensation and distribution of alcohol.
A curfew between 9pm and 4am woill also be enforced from Monday night.
As South African watched, one user on Twitter noticed that Ramaphosa was so upset that he did not even end the 'family meeting' with the usual, "God bless South Africa and her people."
Meanwhile, Briefly.co.za reported that Economic Freedom Fighters leader Julius Malema is the latest politician to join calls to shut down South African schools.
With the Department of Basic Education moving forward with the phased approach to reopening schools ahead of the expected peak in infections, Malema has shared his views.
Malema said he won't congratulate Ramaphosa on the alcohol ban because they had warned him about but added that he needs to "think of our kids".
One SA movement leader Mmusi Maimane had led a fierce campaign in an attempt to legally compel the government to close schools during the pandemic.
Enjoyed reading our story? Download BRIEFLY's news app on Google Play now and stay up-to-date with major South African news!