Lithapo teasers are the best way to prepare for all the twists, turns, ups and downs coming your way on the popular SABC soapie this season. To find out what your favourite characters are going to do throughout the month of August, read on!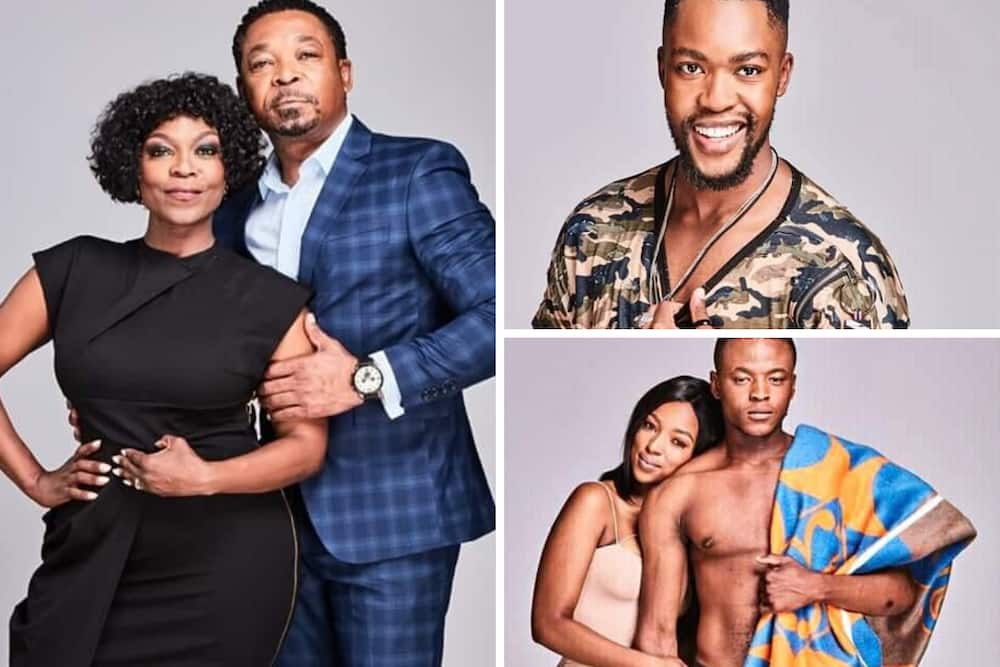 Lithapo is still continuing its run on SABC for all the fans out there. It is directed by Andre Odendaal and stars the popular Lithapo actors that were cast such as Lorraine Moropa and S'Thandiwe Kgoroge. With three episodes every week, these Lithapo teasers are going to make sure you do not fall behind on everything that is happening on the popular soapie. Keep reading to see all the drama coming in August!
Lithapo teasers August 2020
Here is what to expect this season on the show.
Episode 88 – Monday, August 3rd, 2020
Likeledi and Pabi finally meet each other, but Pabi is thrown off. Nolo's traditional celebrations do not unfold as planned, and the same goes for Thandeka's attempt to woo Senzo. Kabe continues to find more and more things he does not like about Kitty.
Cebile asks Thabang for a banky but is given conditions. Professor issues a warning regarding Kgotso to Lentswe while Maki is impressed by the efforts Zano has been putting in at the community centre.
Episode 89 – Tuesday, August 4th, 2020
Nkosana sparks a moment of fatherly pride in Senzo. Elsewhere, Evodia, Kitty's mother, does not want Kabe anywhere near her daughter as Kgotso tells Thandeka that they are targeting Senzo. Tselane finally makes the decision to leave Alex.
Cebile is excited, and Pabi wants to finally end things with Senzo, but Nolo is afraid. Professor suspects that Senzo is targeting him. Andile leaves behind a suitcase that raises questions for Mfazwe.
Episode 90 – Wednesday, August 5th, 2020
Thandeka finally decides to handle the situation herself. Meanwhile, Pabi is not comfortable with the fact that Nolo is not yet prepared to let go of his mother's spirit. Professor chickens out and wants to get himself out of the protests.
Lentswe and Nkotsana strike an agreement with each other as Senzo experiences an emotional breakdown. Cebile takes the cash she got from her brother and uses it to purchase more marijuana for Luke as Mfazwe gets around to looking inside the suitcase Andile left behind in the previous episode.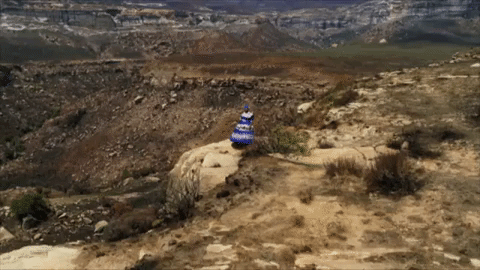 Episode 91 – Monday, August 10th, 2020
Pabi finally decides to give Nolo some private time and space as matters become awkward for Cebile at her school with her lunchbox of sour milk. Zano tells Thabang that she is going to secure the much-needed stipend for them soon.
Episode 92 – Tuesday, August 11th, 2020
Senzo shows Pabi his sensitive side while Nolo waits for her to end things with him. This makes it more difficult for her to finally end the relationship. Meanwhile, Cebile displays vulnerability and exhibits loving attitudes in the school bus.
Thabang tells Kgotso she is sorry for availing herself to Zano as a volunteer at the community centre. The sexual chemistry between Thandeka and Kgotso increase even more as Senzo agrees to Lentswe's request for shares of land with strings attached.
Episode 93 – Wednesday, August 12th, 2020
Pabi asks that Nolo give her more time in her quest to end things once and for all with Senzo as Luke looks to score more marijuana from Cebile.
Patricia develops suspicion towards Mfazwe's stunts of paranoia as Thandeka reassures Nkosana that she is going to resolve the issue with Kgotso. Elsewhere, Thabang is in a rut and has to make a decision between Maki and Kgotso.
READ ALSO: Vierspel Vuurspel Teasers: July 2020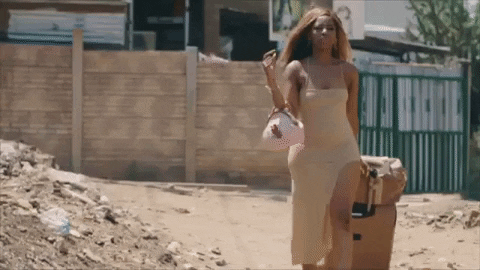 Lithapo August 2020 teasers
The twists and turns continue hitting fans of the show throughout the second half of the month. Keep reading to see what happens next.
Episode 94 – Monday, August 17th, 2020
When Pabi tells Nolo to wait a little longer for her to end the relationship with Senzo, he grows more suspicious that she is simply delaying. Pabi's intentions are for Senzo to realise that she is more than just what he sees when he looks at her.
Thandeka handles the sexual chemistry that has been growing between her and Kgotso as the demonstrations continue. Lentswe is unable to get Senzo and Professor to sit down with each other and have a discussion.
Mfazwe weighs the options regarding the chances of sleeping with Kitty as Luke develops a business proposal for Cebile's marijuana.
READ ALSO: True Love teasers: July 2020
Episode 95 – Tuesday, August 18th, 2020
Nolo finds it harder to hide the feelings of resentment he holds towards Senzo while Pabi starts having fantasies about moving to the rural countryside with Nolo. This means that she ends up failing her examination. Kgotso is nowhere to be found during the demonstrations, and Maki proposes that Professor become one of the leaders in the marches.
Mfazwe and Kitty become closer to each other, and he promises that he is going to provide some assistance in her singing career. Senzo wants to go to the demonstrations to confront Professor in person.
Episode 96 – Wednesday, August 19th, 2020
Senzo's sincere affection towards Pabi breaks Thandeka's heart. Senzo slides the land claim project off to Nolo, and this angers Nkosana. Louw offers the suggestion that he should strengthen his relationship with Nolo.
Zano sees Kabe writing his final will and testament while convincing Evodia to allow Kitty to sing at the tavern. Luke requests that Cebile help him cheat in a drug test through urine. Meanwhile, Nolo asks Kabe to accompany him on his way back home to Qwaqwa.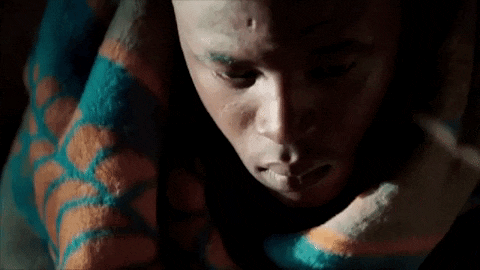 Episode 97 – Monday, August 24th, 2020
Nolo and Kabe make their way back to Qwaqwa to complete the former's rituals, but in the process, secrets come to the light. Kabe also has an odd request to ask of Nolo before he agrees to the journey.
Nolo receives life-changing information regarding Pabi through a conversation with Maki. Similarly, Thabang tells everything about Kgptso and Thandeka to Zano.
The documentary is called off, but this cannot stop Thapelo from wanting to go after Moipone. Nolo finds out everything there is to know about Professor's previous life, and Senzo reveals the truth about his relationship with Nolo by accident.
Episode 98 – Tuesday, August 25th, 2020
Pabi steps in and stops Nolo before he can reveal everything about them. She is surprised right after by what Nolo asks of them as Luke is more worried about his upcoming drug tests. This puts Cebile in a difficult position.
Zano locates the equipment that was stolen from the community centre as Patricia's requests for Lentswe to leave her house are ignored. Nolo impresses Louw, and he considers setting Nkosana free. Thandeka cooks up a scheme to Nkosana on how they are going to do away with Nolo.
READ ALSO: This is Fate 2 Teasers: June 2020
Episode 99 – Wednesday, August 26th, 2020
Nkosana aggressively seeks answers from Kabe regarding Nolo. Zano and Thandeka strike an agreement with each other regarding how much it will cost to keep silent about her sleeping with Kgotso.
Cebile learns of Luke's suspension after his drug test. Mfazwe opens the house for his sibling and Patricia. Cebile decides to deal with Lentswe himself. Pabi and Nolo make plans to run away to Qwaqwa without telling anybody. Will their plans work out as intended?
Episode 100 – Thursday, August 27th, 2020
Professor puts together a mob in order to do away with Lentswe and return Patricia's house to her. Nkosana sees Nolo, saddened, with Pabi while she was spying. Senzo finally tells Thandeka that he has romantic feelings for Pabi while Kgotso is hiding inside the wardrobe. This revelation breaks one of the most important vows they made during their wedding.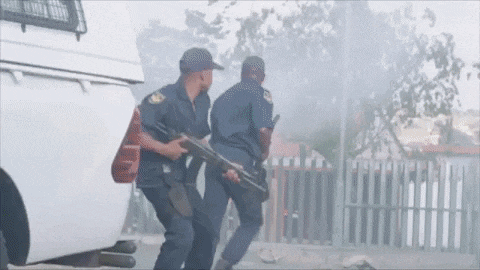 What happens to the characters this season?
As always, the show's characters go through a lot throughout the run of the season. This month is no different as seen with:
Professor – he becomes more hands-on with his activities, from the demonstrations where people want him to be the leader to organising a large group of people to get Lentswe to leave Patricia's house.
Thandeka and Kgotso – these two become more and more attracted to each other every time they interact. Eventually, they sleep together and want to keep it a secret, but it turns out that Zano has found out and wants to blackmail them. What will happen next?
Pabi and Senzo – these two are also part of the prominent groups of romantic couples on the show. Pabi has intentions to end the relationship and go to Nolo, but after Senzo shows her that he can be sweet and sensitive, it becomes harder for her to leave him. Nolo grows more impatient with her and does not know that she is trying to rekindle her relationship with Senzo.
READ ALSO: Rhythm City Teasers: July 2020
Lithapo latest episode
The show airs every Monday to Wednesday at 2130hrs on SABC2.
That concludes the article on Lithapo teasers for August 2020. Who is your favourite character? Which is the couple you are rooting for or against? Did you find the article informative? Feel free to leave your thoughts and feedback in the comment section below.
READ ALSO:
Isibaya Teasers: July 2020
The River Season 3: Teasers - July 2020
Kulfi The Singing Star teasers: May 2020