- COGTA Minister Nkosazana Dlamini-Zuma has asked for leave to appeal Judge Norman Davis' ruling
- The ruling was made on 2 June in favour of the Liberty Fighters Network
- The bombshell ruling declared six of the alert Level 3 regulations invalid and unconstitutional
PAY ATTENTION: Click "See First" under the "Following" tab to see Briefly.co.za News on your News Feed!
Minister of Cooperative Governance and Traditional Affairs Nkosazana Dlamini-Zuma has asked the Supreme Court of Appeal (SCA) for leave to appeal Judge Norman Davis' ruling.
The ruling, which ruled in favour of Liberty Fighters Network (LFN), declared six lockdown regulations irrational
She is applying for leave to appeal the ruling which declared six of the lockdown Level 3 regulations invalid, even though these regulations were not in existence when the court heard the matter.
These include the regulations pertaining to the limiting of exercise, funerals, the closure of beaches and public parks, and the declaration of the contravention of certain disaster regulations a criminal offence.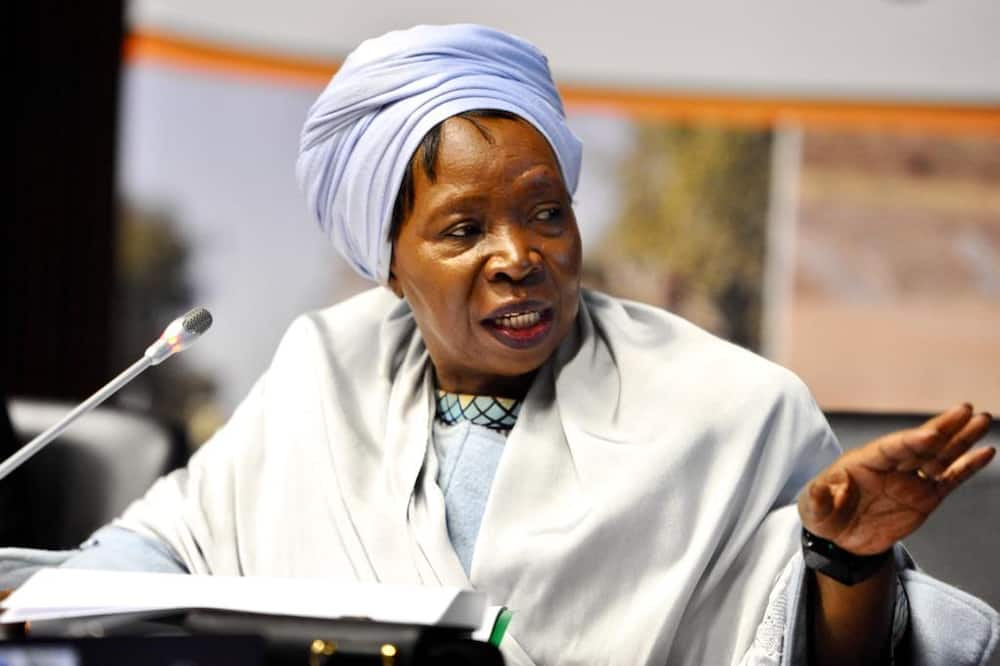 READ ALSO: Group calls for an end to lockdown, slams contradictory regulations
In early June, Judge Davis granted LFN's application to declare the regulations unconstitutional and therefore invalid.
Dlamini-Zuma sought leave to appeal from the high court.
On 30 June, Judge Davis granted the COGTA Minister leave to appeal, but only for the "blanket" declaration of invalidity of the regulations governing the lockdown.
He ordered that she had 10 days in which to amend six regulations, which the court found to be irrational.
Dlamini-Zuma is now asking the SCA to allow her to appeal the ruling regarding the six regulations, while she indicated that she will also lodge her appeal on the blanket declaration of invalidity.
News24 reported that in her papers, Dlamini-Zuma says there is a reasonable prospect the SCA could find the high court erred, based on the following:
The LFN failed to raise a valid constitutional attack;
The high court strayed beyond the pleadings;
The Level 3 regulations were not placed before the court at the time of the hearing;
The high court's rationality assessment of the six regulations were flawed;
The wholesale declaration of invalidity was not justified; and
The high court's orders are unduly vague.
READ ALSO: Explainer: ANC's proposal and how they plan to use pension funds
She said LFN's founding affidavit contained "sweeping statements" on the disaster regulations' constitutionality.
Dlamini-Zuma is also asking the SCA to deal with the matter urgently.
Meanwhile, Briefly.co.za reported that Dlamini-Zuma has defended the ban on the sale and distribution of alcohol.
On Sunday, during his address President Cyril Ramaphosa reinstated the ban on alcohol and as well as brought back the curfew.
The Minister explained that South Africa is currently losing the battle to flatten the Covid-19 curve.
Dlamini-Zuma said the ban on booze wasn't to limit individual rights but rather to contain the spread of the Covid-19 virus.
She added that this decision was supported by evidence and letters from doctors all over the country.
Enjoyed reading our story? Download BRIEFLY's news app on Google Play now and stay up-to-date with major South African news!