Editor's note: Sonwabile Ndamase shares a long history with the Mandela family and the recent passing of Zindzi Mandela has hit home in a very real way. The fashion designer laments her passing.
PAY ATTENTION: Click "See First" under the "Following" tab to see Briefly.co.za News on your News Feed!
Zindziswa - You were a carbon copy of your mother's struggles and pain. Our hearts are broken, you loved so deeply, so generously.
Death has snatched another member of our family, a friend, sister, comrade and mother too soon and left a gaping chasm of pain in the wake of her passing. We shall always treasure fond memories of her as a feisty, fearless and proud freedom fighter in her own right.
You were a solid source of strength and solidarity. You lived your truth! You were a powerhouse, a source of love and hope. Zinzi bears the scars of the fight for freedom. She was not merely a daughter of Nelson and Winnie, bekayiSoja loMkhonto, a Freedom Fighter.
For most activists and ordinary South Africans though, it was the image of a beautiful courageous and fearless Zindzi that inspired them on an unforgettable day of the 10th February, 1985 at Soweto's Orlando Stadium. The UDF had organised a celebration of Archbishop Desmond Tutu's Nobel Peace Prize Award.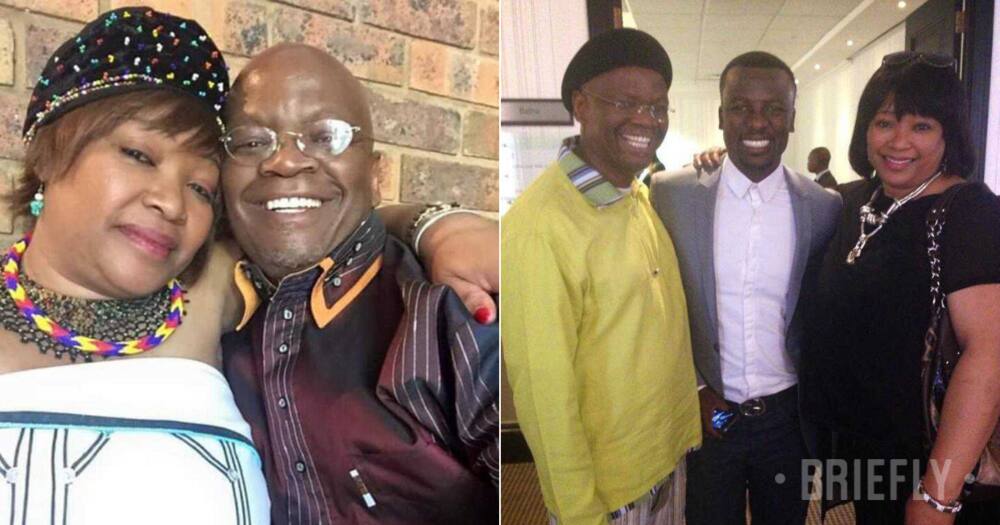 READ ALSO: Moments with Mandela relived: Nelson's 'blue-eyed boys' remember icon
She cut a colossal figure for someone still in her teens when she defied the authorities and read her father's refusal of PW Botha's conditional release. Her voice powerfully and courageously carried and conveyed Nelson Mandela's resolute challenge to dismantle apartheid; unban the ANC; free all political prisoners and those who had been banished; the return of all exiles and to guarantee free political activity.
Our family mourns the loss of a dear and loved one and our thoughts are especially with her children today. They too suffer the tragic loss at a young and impressionable age. They can be proud of her legacy as a critical voice always prepared to speak her mind and state her case without any fear.
This is how we shall fondly remember her and remind ourselves that the long walk to freedom is far from over. In her honour and to the undying legacy of Madiba that as long as there is a single human being suffering anywhere, our struggle is far from over.
Our country, our continent and our world is filled with suffering, the homeless, the poverty-stricken and the unemployed; all longing for freedom from this burden.
For a long time, she was the only member of the Mandela family residing at 8115 Vilakazi street in Soweto and we shared many fond and treasured memories.
We will miss your audacity to speak the truth, we will miss your boldness, your beauty, your honesty and your tenacity...
Lalangoxolo Nkosazana, Mthembukazi, Madlomo, Mzukulwana kaGabhaliduduma, igqibelo lika Dalibhunga!
Earlier, Briefly.co.za spoke to Ndamase during the month of July, which is traditionally a time for celebration of the late Nelson Mandela.
Ndamase had relayed one of his most treasured moments with the former president:
"In '94 he sent one of his people through the Department of Arts and Culture to me to say that I must be one of his entourage when he must go to London to reciprocate to Queen Elizabeth II.
"I had to dine with him at the Westminster Hotel and the Dorchester Hotel in London and also the time when he was giving a speech as well in Westminster hall. It was one of the moments that stood out for me.''
Enjoyed reading our story? Download BRIEFLY's news app on Google Play now and stay up-to-date with major South African news!