Iron Rose 2 teasers are the best way to prepare for all the twists, turns, ups and downs coming your way on one of the most popular Telemundo telenovelas in South Africa this season. To find out what your favourite characters are going to be getting into throughout August, read on!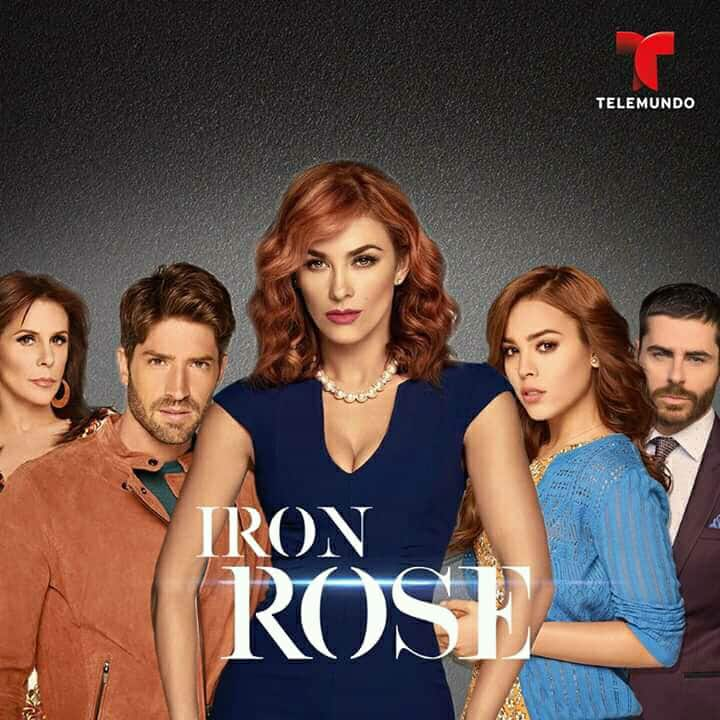 Iron Rose 2 (also referred to as La Dona) is still continuing its run on Telemundo for all the fans out there. With new episodes every weekday, these Iron Rose teasers are going to make sure you do not fall behind on everything that is happening on the popular telenovela. Keep reading to see all the drama coming to you in August!
Iron Rose 2 teasers August 2020
Here is what to expect this season on one of the most popular Telemundo series.
Monday, August 3rd, 2020
Leon goes on the search for those who are behind his son's death as Altagracia gives Matamoros to follow Adolfo and Noelia.
Tuesday, August 4th, 2020
The feud between Dona and Eleonora becomes known to everybody as Isabela and Regina go to the spa to unwind. Felina finds out that Braulio has taken a keen interest in her son.
Wednesday, August 5th, 2020
The murderer that hates women finally confronts the person who made him that way, Eleonora. Pablo and Lucho abduct Noelia.
Thursday, August 6th, 2020
Romella persuades Pablo to take the life of the person they abducted in the previous episode in order to auction off the clip. Leon and Vidal come to a mutual agreement.
Friday, August 7th, 2020
Leon hurries to Noelia's rescue. Elsewhere, Fernanda hatches a scheme to take Sebastian's life before he causes issues in the future and frame Altagracia for the crime.
READ ALSO: Lithapo teasers: August 2020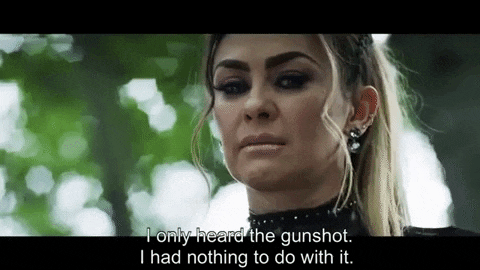 Monday, August 10th, 2020
Noella makes her escape but declines to go and assist Pablo when he falls and lands inside a ravine. Braulio and Manuel discuss the terrorism that their parents were engaged in in the past.
Tuesday, August 11th, 2020
After Isabella is nowhere to be found, Regina becomes greatly saddened as Braulio takes Sebastian and Fernanda out of the hospital building. Noelia and Pablo are both located at last.
Wednesday, August 12th, 2020
Noelia is determined to build the legal case that will be used against Arcoiris since she is the only person who saw what he did and lived to tell about it. However, Leon is aware that Noelia will not be allowed to do this without some attempts to stop her.
Thursday, August 13th, 2020
Altagracia goes to Leon to ask him to protect her, and this makes their relationship stronger. Sebastian is convinced to hand over key bits of information to Altagracia.
Friday, August 14th, 2020
Everything seems to indicate that Lucho is responsible, and this makes Isabella decide that she needs to take a break from speculation. He realises that she has been doing some digging and arouses guilt in her.
READ ALSO: Rhythm City Teasers: June 2020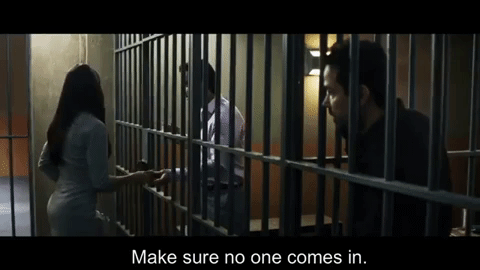 Iron Rose 2 August 2020 teasers
The twists and turns continue throughout the second half of the month. Read on to find out what happens next.
Monday, August 17th, 2020
Leo receives permission to go on with the case against Arcoiris from Vidal, but it comes with a warning. Noelia reveals to Leon that Arcoiris is led by Lucho.
Tuesday, August 18th, 2020
Eleanor attempts to explain what Lucho has been doing, but he intends to deal with his girlfriend as she has incriminating information about him. Fatima wants to reunite with Leon.
Wednesday, August 19th, 2020
The pressure builds around Lucho, and it becomes a lot to take at once. Altagracia and Leon meet, and he attempts to explain to her why Lucho is dangerous and has to be stopped.
Thursday, August 20th, 2020
Diego finally lays bare the romantic feelings he holds towards Felina, but she does not feel the same way. Manuel reveals that his moving business is, in fact, a cover for the trafficking of weapons.
Friday, August 21st, 2020
Regina pays Daniel a visit in prison while Sebastian has to work with others in their attempt to capture Bruno. The attempt leads to a shoot-out in which people lose their lives.
READ ALSO: The River 3 Teasers: June 2020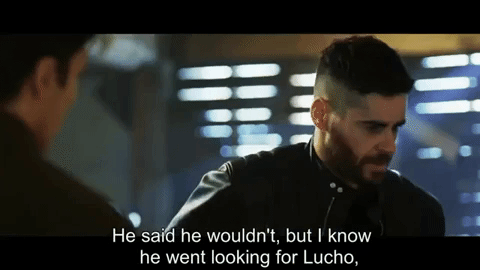 Monday, August 24th, 2020
Leo and Altagracia meet up at the graveyard to remember the people they lost and bond over this moment. Vidal tells Daniel that he should seek the services of a lawyer before things get out of hand.
Tuesday, August 25th, 2020
Fatima goes out looking for Leon with no success since he is still with Altagracia. Lucho leaves incriminating photographs of Noelia on Daniel's computer.
Wednesday, August 25th, 2020
Leon finds it hard to choose between Altagracia and his spouse as Daniel is told to go and look at what was left on his computer. Romelia takes on a disguise and seduces Navarrete.
Thursday, August 27th, 2020
Romelia and Lucho are discussing sensitive information when Eleonora overhears them. When being interrogated by Leon, Alfonso Cabral accidentally reveals more than he intended.
Friday, August 28th, 2020
Eleonora grows more and more desperate, and she feels like she has lost her mind. The people involved begin to try and secure a warrant for the arrest of Lucho from the police. Regina pays Daniel another visit in prison, but this time, his life is under a serious threat.
Monday, August 31st, 2020
Leon gets everything he needs to capture Lucho while Altagracia is forced to pick between Contreras and Navarrete.
READ ALSO: Getroud met Rugby Teasers: June 2020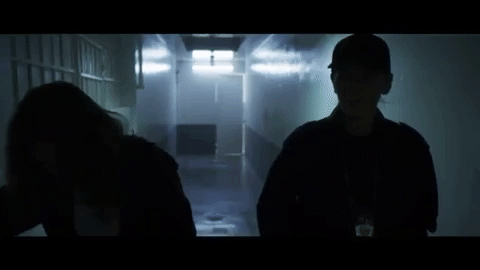 What happens to the characters this season?
A lot happens to the Iron Rose 2 characters this season, including the following:
Lucho - he continues his evil schemes in this season and does everything in his power to avoid getting caught. This includes plotting to take the lives of those who intend to stop him as well as emotionally manipulating those who find out the truth about him. Can he be stopped?
Leon - he increases his efforts to try and stop Lucho from executing his evil schemes by telling people how dangerous he is, interrogating those who may have important information, and seeking a warrant for his arrest from the authorities. He also has his romantic relationships challenged, especially during his meeting at the cemetery with Altagracia. The problem is that he has a wife. What will happen next?
Iron Rose 2 latest episode
The show airs every weekday (Monday to Friday) at 2000hrs on Telemundo.
That concludes the article on Iron Rose 2 teasers for August 2020. Who is your favourite character? Which is the couple you are rooting for or against? Did you find the article informative? Feel free to leave your thoughts and feedback in the comment section below.
READ ALSO:
Made for Each Other teasers: July 2020
Kulfi the Singing Star teasers: July 2020
Rhythm City Teasers: July 2020