- When India Dionna went into surgery, she had just two braids in her hair
- However, when she woke up, she found six neatly-done braids with bands at the bottom
- When she went for her post-op appointment, the interior designer found out her surgeon plaited her hair to avoid chopping it off
PAY ATTENTION: Click "See First" under the "Following" tab to see Briefly.co.za News on your News Feed!
A woman has said she was nearly moved to tears when a kind male doctor braided her hair during surgery to avoid cutting it.
The lady narrated how she woke up to find her hair neatly plaited only to later find out the surgeon, who has daughters, took his time to braid it.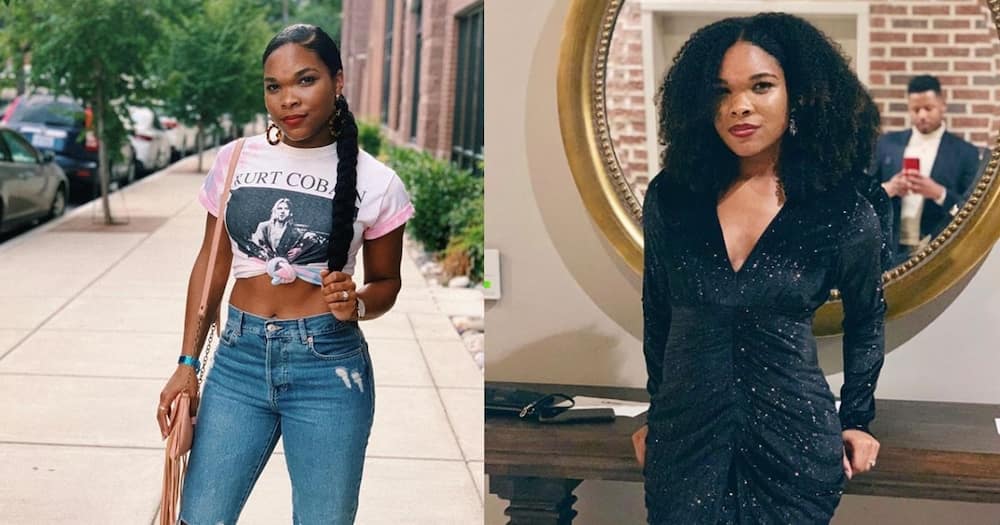 India Dionna said in a Twitter thread that she checked into hospital for a head surgery and her hair was left au naturelle.
India was put to sleep with only two braids on her head but when she woke up, they were six and had bands at the ends. She was confused and kept wondering just how her head was unshaved and her hair so neatly done.
READ ALSO: Delighted mother welcomes her 2nd baby 21 days after delivering 1st
When she went in for her post-operation appointment, the surgeon bragged about his handiwork and that caught her by surprise.
"While removing my staples he said 'Your braids look better than mine. I hope I did not do too bad' and I was likem excuse me? You did my hair? You could tell he was so proud to tell me," India narrated.
The surgeon said he had grown accustomed to doing his daughters' hair for years and that is where he learnt his skills.
He added that he also used staples to avoid damaging the patient's hair and also performed the procedure seamlessly.
"When I have to make incisions in the scalp, I normally do my best to move hair out of the way to avoid shaving the head and, when long enough, braiding is the best method," Dr Jewel Greywoode said.
Briefly.co.za had previously reported of a doctor who sings to Covid-19 patients to help them cope.
Elvis Francois, a young surgeon, said a lot of things like religion and race divide humans so he chose to use his voice to unite his patients.
The man who was completing his five-year residence at Mayo Clinic did not want his patients to slip into depression so whenever he had a chance, the medic cheered them up.
READ ALSO: Isibaya's 'Ndlovu family' rural house used without permission
He added that nothing shines brighter than the human spirit, even during difficult times.
''Healthcare providers will be under an incredible amount of stress to save thousands of people. But when times are as dark as they are today, nothing shines brighter than the human spirit,'' he said.
Enjoyed reading our story? Download BRIEFLY's news app on Google Play now and stay up-to-date with major South African news!