Days of Our Lives Teasers: August 2020
Do you ever watch a show and wonder how unbelievable some of the scenes are? That is the mood that Days of Our Lives sets every time the show comes up. It will leave you with intense suspense, as the events in the show are amicably unimaginable. If you wish to jump onto the bandwagon and follow it, you might want to go through Days of Our Lives teasers for August 2020 to catch a glimpse of what it is about.

Days of Our Lives is a captivating show that features the twists and turns in the lives of the members of Salem town. The most enthralling thing about the soapie is that the cast members in the show play their roles so well. Another notable thing about it is how some of the cast members chose friends over family. Days of Our Lives teasers for August 2020 provide a little insight into what you should brace yourself for.
Days of Our Lives teasers for August 2020
These are some of the notable events that are going to transpire in August. You will be shocked by what is going to happen to Chad.
Episode 13118 (232) - Monday, 3rd of August 2020
The party finally comes to an end, although everyone realises that they are in an embarrassing situation. They try to share their ideas on what happened during the celebration, and Gabi discovers something that leaves her in shock. Later, Raines shows up, and all the attention is shifted to him. What is he up to?
Episode 13119 (233) - Tuesday, 4th of August 2020
The disagreement that ensued during the party continues, and Marlena is brought to intervene after Lani gives her testimony. Tripp takes advantage of the ongoing situation to proceed with his plan to hurt Kayla.
Episode 13120 (234) - Wednesday, 5th of August 2020
Jennifer and Abigael support JJ, and they believe him when he says that he did not have a hand in Deimos' death, and Gabi opens up to Rafe about her thoughts when JJ was under Halo's influence. Rafe goes ahead to open up about his feelings and how he let them get the better part of them. Chad finds it difficult to stop thinking about the kiss that he had with Abigail; is he falling for her?
Episode 13121 (235) - Thursday, 6th of August 2020
Gabi and Chad are surprised when they witness Abe officiate the marriage between Dario and Abigail, and Tripp goes on with his plan to harm Kayla. Meanwhile, Eric opens up to Roman about the awful experience that he had with Nicole at the party. What is Roman going to make out of this information?
Episode 13122 (236) - Friday, 7th of August 2020
Tripp, Kayla, and Steve head over to the hospital and realise that something is wrong with one of Kayla's patients. This situation makes Kayla stressed as she finds it difficult to understand how she could have made a mistake. Rafe manages to convince Hope to accompany him to a private picnic, although the plans are thwarted when Julie finds out.
READ ALSO: The Way to Paradise 2 teasers: August 2020
Episode 13123 (237) - Monday, 10th of August 2020
Hope responds to Rafe's proposal, what do you think her decision is? Marlena's presence enthrals Lani; hence, she remembers some crucial information that is not so good for JJ. Meanwhile, Nicole and Eric share their experiences about what transpired at the party; will they be able to find clues to the puzzle? Meanwhile, Sonny and Brady disagree on matters regarding work.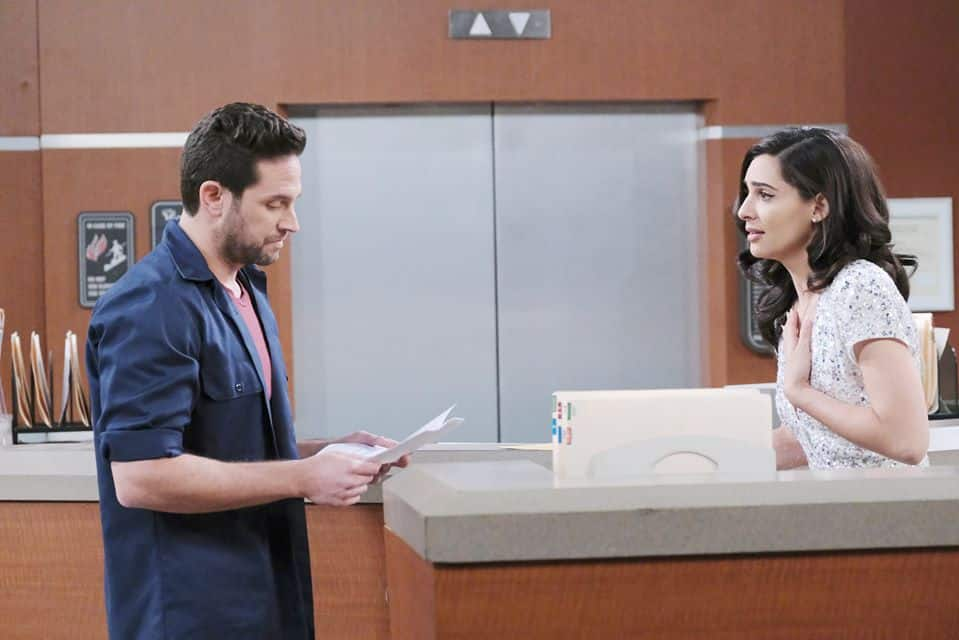 Episode 13124 (238) - Tuesday, 11th of August 2020
Lucas finds out about Kate's marriage to Andre through Adrienne, and Sonny informs Paul that he recalls the details of what happened on the night when Deimos was killed. Chad and Gabi try to spend some time together, although Chad seemed to be stressing over what he feels towards Abigail. Later, Gabi goes to JJ to offer him her support.
Episode 13125 (239) - Wednesday, 12th of August 2020
Sonny's plan to acquit JJ regarding Deimos' murder does not go as expected since a new eye witness shows up. Rafe and Hope make merry about their engagement, and Kayla and Steve show up to congratulate them. However, they are disturbed by Abigail's marriage to Dario.
Episode 13126 (240) - Thursday, 13th of August 2020
Sonny makes a confession that clears JJ, although JJ goes against Raine's words and decides to investigate the matter. Kayla feels frustrated when the IT department fails to establish the bug behind the numerous faulty entries on her work tablet. Does Tripp have a hand in this? Lani, JJ, Hope and Rafe dig deep into a clue that Lani discovers, and Adrienne goes to visit Sonny.
Episode 13127 (241) - Friday, 14th of August 2020
JJ, Rafe, Lani, and Hope embark on a mission to find out whether there is any evidence in the room that Deimos' murderer stayed in. Will they find anything?
Claire shows up at the café in the square for her first day at work, and she bumps into Theo, who suggests that they should fix their differences. Later, Theo and Chad play chess as they share their frustrations about their relationships, and Chad offers him a job at the IT department in DiMera. Later, Gabi and Chad agree to commit to each other fully.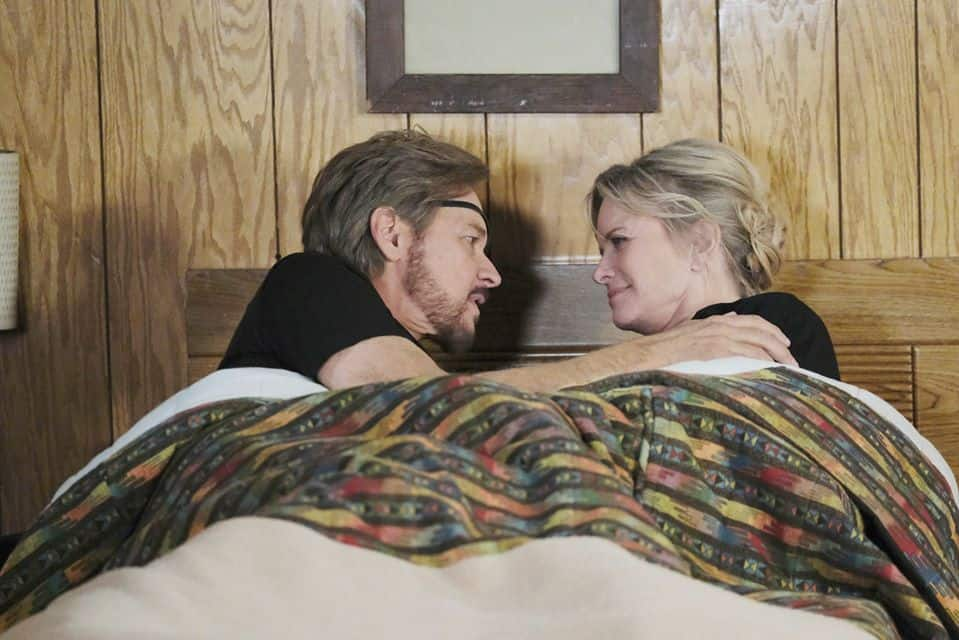 Episode 13128 (242) - Monday, 17th of August 2020
Kayla makes another error at the hospital; hence the hospital suspends her, and Steve tries to convince Tripp to enrol to a medical school. Nicole remembers seeing a considerable amount of money during the party, and she believes that it was in Eric's room. They try to figure out who it belonged to.
Episode 13129 (243) - Tuesday, 18th of August 2020
Abigail eavesdrops as Nicole questions Dario about the money, and Maggie tries to convince Brady to stop being angry about Eric kissing Nicole. Brady decides to go and apologise, although he finds Nicole and Eric together, and that makes him change his mind.
Jada nearly informs Tripp that Joey is responsible for Ava's death and not Kayla, although he manages to hold his tongue. Tripp feels guilty when he learns that Kayla's malpractice might make her lose her license, and Steve informs Kayla that someone could be framing her; hence they embark on a mission to investigate the matter.
Episode 13130 (244) - Wednesday, 19th of August 2020
Marlena makes Sonny jog his memory and remember the events that transpired on the night that Deimos was killed, and Rafe and Hope are a few steps from finding out the identity of the murderer. On the other side, Abigail approaches Andre to support her in investigating Dario's malicious dealings.
Episode 13131 (245) - Thursday, 20th of August 2020
Abigail uses Theo's help to reveal Dario's secret, and Jennifer and Adrienne make their last move to save the paper, and the banker agrees to intervene. Steve focuses on the investigation to reveal that someone is setting Kayla up at the hospital. He opens up to Tripp about Nurse Shelly being his first suspect; he has no idea that his confidant could be the culprit.
READ ALSO: Zee World Zara's Nikah Teasers: August 2020
Episode 13132 (246) - Friday, 21st of August 2020
Chad informs Kate and Lucas about the identity of the person who hacked CW, although he refuses to give more details about the culprit. Meanwhile, Abigail lets Theo's secret out when he shows Dario the flash drive that he used to hack CW.
Adrienne opens up to Justin about her intuition and confidence in Sonny being the person who killed Deimos. How will Justin take this information?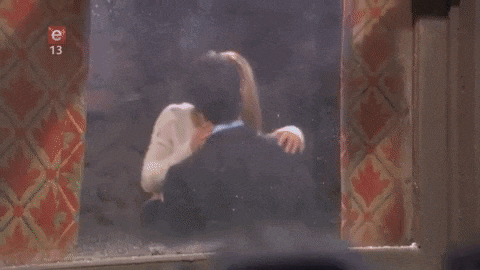 Episode 13133 (247) - Monday, 24th of August 2020
Kate informs Andre about the details concerning the person who stole their money, although their conversation ends up being disrupted. JJ gets cosy with Lani. Later, he warns Chad not to stress his sister.
Gabi walks in on Dario and nearly catches him on an incriminating phone call, although Dario quickly covers it up. Eli and Lani insist that Myron is the prime suspect, although Hope is afraid that he might lead them to Dario and make Rafe more frustrated.
Episode 13134 (248) -Tuesday, 25th of August 2020
Kate is shocked to learn that Dario has evidence that he could use against Chad, and Chad questions Dario about the funds that he embezzled from DiMera. Hope informs Rafe that Myron has agreed to comply and betray Dario in exchange for a deal with the DA. Later, Rafe opens up to Hope about a secret, does it have anything to do with the case?
Marlena talks to John and tries to convince Claire to stop being mad at Theo. Later, Claire makes peace with Theo, and Hattie and Anjelica focus on their mysterious plan. Later, Hattie goes to Statesville Prison to reunite with one of his old friends.
Episode 13135 (249) - Wednesday, 26th of August 2020
Hattie plans to convince Bonnie to take part in a deadly plan that will change the lives of the residents of Salem. As this happens, Adrienne discovers that Paul and John have a lead that could help free Sonny, and John insists on finding a solution to Sonny's situation.
Victor opens up to Nicole and Brady about his frustrations regarding Sonny's condition, and Eric unexpectedly runs into Jennifer. At work, Nicole comes across a picture of Holly, and it makes her emotional.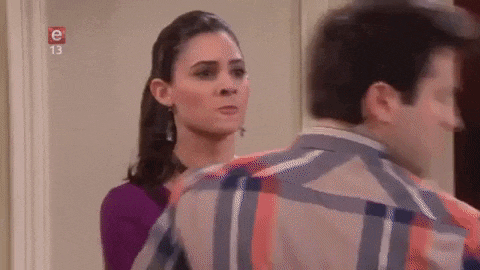 Episode 13136 (250) - Thursday, 27th of August 2020
Abigail is sceptical that Dario has shown the cops the photo of Chad that could land him into trouble; hence, she tells Theo the specifications of what he should look for. Later, Dario goes to the police station and informs Abigail that he has presented a deal to the FBI.
Jennifer questions Brady about using her to separate Nicole and Eric, and Eric discovers that Nicole has a stack of letters addressed to her.
Episode 13137 (251) - Friday, 28th of August 2020
Gabi is puzzled to discover that Chad has Abigail's wedding ring, and Abe interrupts Theo's work when he realises that he is working for DiMera. Abe takes Valerie to the square and opens up about his fears regarding the DiMeras. Later, Lani and Eli share their two cents regarding Dario's case.
Dario gives Abigail an ultimatum, and she has to stay with him. Otherwise, he releases the incriminating picture of Chad. Which option will she pick? Eli reassures Dario that his deal will be approved, and Steve supports Kayla on her new job at the pub.
Episode 13138 (252) - Monday, 31st of August 2020
Andre and Abigail desperately try to get a hold of Theo's laptop and save Chad, and Gabi finds out that her brother has been arrested; hence, she rushes to the police department. Rafe informs Gabi that Dario is probably going into WPP; hence, Gabi questions Dario about it.
Dario
Dario marries Abigail, although it looks like it is against her wish. Later, Abigail realises that he has been involved in illegal businesses, although her plan to get him arrested ends up causing harm to Chad. How will she get Chad out of this complicated situation?
Chad
Chad kisses Abigail, and this experience convinces him that he likes her. However, he gets involved in the mayhem regarding Dario as Dario tries to implicate him for the murder of Deimos. Will he manage to get out of this mess?
Days of Our Lives teasers for August 2020 cannot compare to the details that await you in the episodes. Be sure to tune in to e.tv every weekday at 16h45. You will be hooked to the show.
READ ALSO:
Iron Rose 2 teasers: August 2020
Wild Skin Teasers: August 2020
Brave Love cast (with images), full story, plot summary, teasers for August 2020
Source: Briefly News