- DA interim leader John Steenhuisen has slammed the government for not playing its part in fighting the pandemic
- Steenhuisen said the government and South Africans are part of a social compact and the government is not pulling its weight
- He also criticised President Cyril Ramaphosa for shifting all blame for rising Covid-19 infections to the citizens
PAY ATTENTION: Click "See First" under the "Following" tab to see Briefly.co.za News on your News Feed!
DA interim leader John Steenhuisen said the government has broken the social compact with the citizens of the country. The social compact is a voluntary agreement between citizens and government on how to cooperate for the good of society.
Steenhuisen said that the social compact has become President Cyril Ramaphosa's theme of late. Since the outbreak of the Covid-19 pandemic, the president has repeatedly reminded the country the importance of sticking to its end of the deal so people can survive the crisis.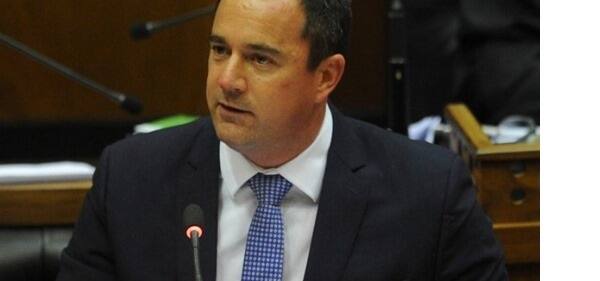 READ ALSO: Fact Check: Yes, failing to wear mask in public is criminal offence
Steenhuisen has criticised Ramaphosa's conduct during his address on Sunday. He said that the president spent a lot of time berating the citizens for their carelessness and recklessness, laying the blame for the rising infections at their feet.
The DA interim leader said that the president did not utter a single word of acknowledgment for the heavy price paid by ordinary South Africans who have felt the impact of the pandemic during the past two months.
Steenhuisen has slammed the government for not meeting the people half during the pandemic.
He added that Ramaphosa's misplaced tirade of blame on Sunday was a profound insult to South Africans who gave up all they had when they were told to do so.
The DA leader said the people are not to blame for the healthcare crisis, the government is.
Meanwhile, Briefly.co.za reported that the EFF has called for the immediate removal of Eskom COO Jan Oberholzer. In a reported released last week, it was revealed that Oberholzer is a shareholder at Steffanutti Stocks, one of the firms which allegedly defrauded Eskom of billions.
The EFF claims that he is part of the syndicate looting Eskom for personal benefit and as well as those close to him. The EFF claims that Oberholzer is working together with Public Enterprises Minister Pravin Gordhan to collapse Eskom and sell it to the highest bidder.
Enjoyed reading our story? Download BRIEFLY's news app on Google Play now and stay up-to-date with major South African news!