- Over 2.5 million citizens found themselves unemployed between February and April due to the Covid-19 pandemic
- This is according to a study, which found the women had taken the biggest knock
- The study found that the pandemic has served to exacerbate social inequalities
PAY ATTENTION: Click "See First" under the "Following" tab to see Briefly.co.za News on your News Feed!
Between 2.5 million and 3.6 million fewer South Africans were employed between the months of February and April due to the Covid-19 pandemic.
This is according to the National Income Dynamics Study Coronavirus Rapid Mobile Survey, which assessed the impact of the crisis on employment using a sample of 7 000 citizens.
Researchers found that employment levels declined by a worrying 18% during this period and the vulnerable were the worst affected.
While 17 million people were employed at the beginning of the survey, by April it had dropped to 14 million citizens.
The study found that one in three income earners had not earned anything in April:
"The proportion of adults who earned an income in February declined by 33% which is made up of a roughly equal share of those who lost their job and those who were furloughed."
Inequalities in race, gender, earnings, location, education and occupation had been exacerbated by the virus, explained the study.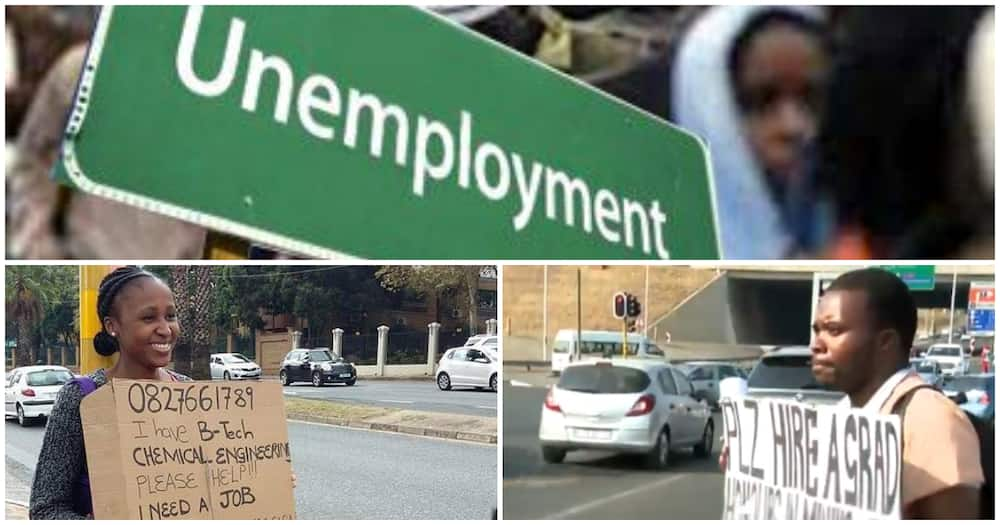 READ ALSO: NUMSA: Government can't use alcohol ban to mask its failures
News24 reports that Nic Spaull, principle investigator, had explained more on this issue:
"The coronavirus pandemic is the largest social and economic shock in our lifetime. The rapid spread of this virus around the world and the economic devastation it has left in its wake is unlike anything we have seen before, at least not in our lifetimes."
Losses were concentrated amongst women, Africans, the youth and citizens with less education:
"A larger share of the informal economy were locked out of employment during the month of April. Decreases in typical working hours were particularly large for women and workers in self-employment and for informal casual workers."
Women accounted for over two-thirds of the jobs lost, with only 42% of men reporting losses.
Meanwhile, Briefly.co.za reported that the National Union of Metalworkers of SA has taken on the government over the controversial liquor ban.
In a statement issued in response to the return of the ban, NUMSA told the government not to use it as an excuse to hide its failure to provide a functioning healthcare system:
"Alcohol is not to blame for shortages of hospital beds, the government is." NUMSA insists that the call to reimplement the ban was an attempt to reduce costs in the healthcare sector, claiming there are not enough facilities to treat Covid-19 in SA."
Enjoyed reading our story? Download BRIEFLY's news app on Google Play now and stay up-to-date with major South African news!