- A popular artist recreates well-known historic figures, but interprets what they would look like in modern times
- She recently did a portrait of Shaka Zulu and it's gone viral via social media
- The artist acknowledged that she wasn't exactly sure what the Zulu king looked like and it emerged that her portrait was actually based on legendary actor Henry Cele
PAY ATTENTION: Click "See First" under the "Following" tab to see Briefly.co.za News on your News Feed!
A Proudly South African moment turned into a comedy of errors recently when a talented artist attempted to recreate the Zulu king, Shaka Zulu.
Via the royalty_now_ Instagram handle, the artist, known as Becca Saladin, interprets what royalty of the past would look like today, with a contemporary look.
After much deliberation, she tried her hand at recreating the South African icon, Shaka Zulu.
READ ALSO: Itu Khune hints at starting clothing line, Mzansi helps with a name
She shared her work of art, featuring the great Zulu king, but her caption indicated her uncertainty:
"Shaka Zulu is one that is pretty highly requested, but I've been resisting it because this statue is the only good depiction I found to work from, but wasn't sculpted from life - it's actually located in Camden Market in the UK. There are drawings and depictions of him (none contemporary that I know of), that depict him in this same way, so I feel it does have elements of accuracy. Even though this one may not be totally accurate, I hope you all enjoy it anyway."
Becca's collage of Shaka can be viewed below.
READ ALSO: Ubuntu: Pretty woman praised for sharing birthday treats on the street
Ironically, Becca's portrait was actually based on the legendary actor Henry Cele and not the actual Shaka Zulu.
Cele played the role of King Shaka in the iconic 1980s television series and has been synonomous with the Zulu royal ever since.
Becca based her portrait on a statue that she came across in England, but the bust actually resembled Cele.
Nevertheless, the post has gone viral and nearly 13 000 people have liked the modern-day portrayal.
Meanwhile, Briefly.co.za reported that the story of Shaka Zulu is set to be retold.
The search is on for actors to play the iconic role. Productions and Mzansi Magic have put a lot of work in to create an authentic re-telling of the saga.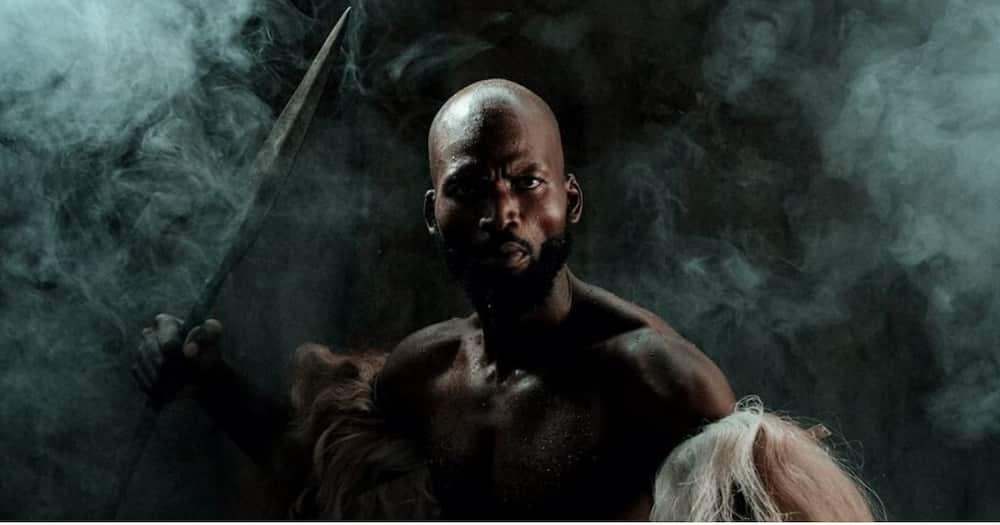 Enjoyed reading our story? Download BRIEFLY's news app on Google Play now and stay up-to-date with major South African news!