- The Democratic Alliance is the latest political party to call for Eastern Cape Health MEC Sindiswa Gomba to be fired
- The opposition party wants Gomba to be immediately booted and her department placed under administration
- This comes after the controversial 'Scooter Scandal' was blamed on the apartheid regime
PAY ATTENTION: Click "See First" under the "Following" tab to see Briefly.co.za News on your News Feed!
The Democratic Alliance wants MEC Sindiswa Gomba fired with immediate effect and her department placed under administration.
In a statement issued on Wednesday, the opposition party condemned her involvement in the R10 million 'Scooter Scandal':
"MEC Gomba has once again tried to shift the blame for her own and her Department's failings, going as far as blaming apartheid for the "Scooter Scandal". There should be no doubt that apartheid was an abhorrent system which left South African communities with incredible challenges of inequality. However, it should not be used as an excuse 26 years later to cover up the MEC and her Department's hand in the "Scooter Scandal"."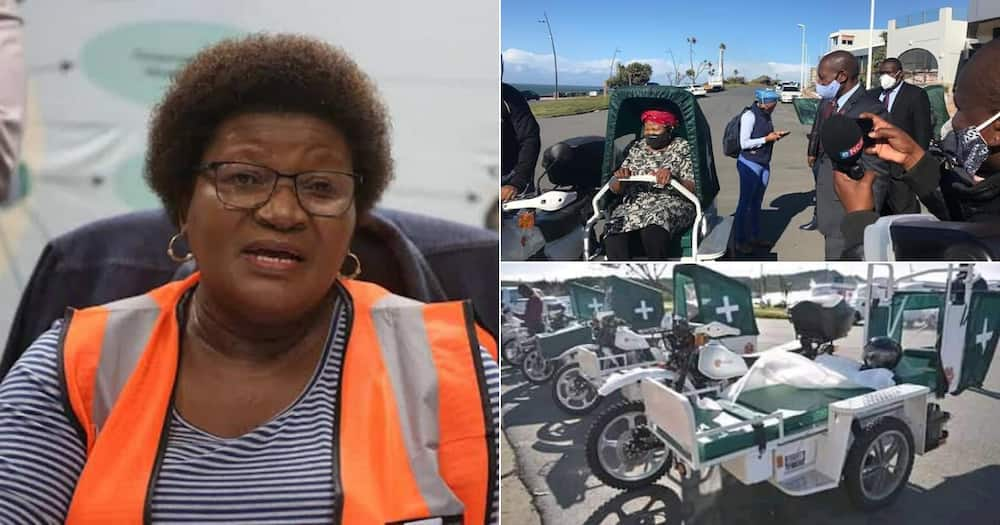 READ ALSO: Scooter scandal: MEC blames R10 million failed project on apartheid
The DA listed 'horrors' the department and Gomba allegedly oversaw in the health sector:
Hospitals in the province have not received enough personal protective equipment (PPE);
PPE that have been delivered are of a substandard quality;
The province only has one filed hospital which was donated by the private sector, not a single one has been established by the Department;
Hospitals are filthy and doctors and other health care workers are forced to wash linen at home;
Rats run there freely;
Blood and human waste line the corridors along with suffering people;
Mothers and babies die due to staff shortages and lack of resources; and
Covid-19 patients are left to suffer alone in the callous conditions of the province's health facilities.
The DA continued to say that ANC politicians should start taking the quality of life in SA 'seriously':
"Unless ANC politicians start taking the quality of life of South Africans seriously, its legacy will be no better than the legacy of the loathsome system it worked so hard to dismantle."
Earlier, Briefly.co.za reported that the EFF had also called for Gomba's removal in reaction to the project to use motorbikes as ambulances amid the Covid-19 pandemic.
The Red Berets had slammed the project and the department itself for approving the tender in the first place.
Health Minister Dr Zweli Mkhize had later rejected the project, distancing himself from the bikes and deeming them below the industry standard.
Enjoyed reading our story? Download BRIEFLY's news app on Google Play now and stay up-to-date with major South African news!