Isibaya Teasers: August 2020
Family plays a vital role in influencing most aspects of the lives of individuals. In some cases, the impact that family members might have is positive, although in other cases, the impact tends to be toxic. Isibaya is a TV show that depicts a feud that exists between two families and their generations. It also shows how their businesses exist in this complicated environment. Isibaya teasers for August 2020 provide snippets of how the drama is unfolding.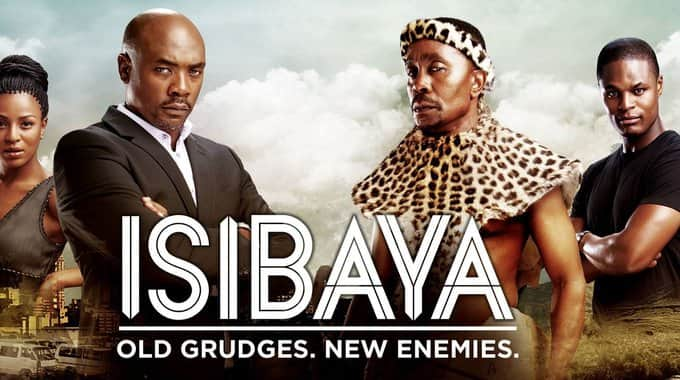 Isibaya is a South African TV show that features two prominent families, the Ndlovus and the Zungus. The two families are in the taxi business, and their rivalry is what brings out all the humour and drama in the show. Will this feud be brought to an end, or will it be passed on to the next generations? Isibaya teasers for August 2020 provide hints of how twisted this situation is becoming.
Isibaya teasers for August 2020
Let us go through the highlights of what is going to transpire in August.
Episode 86 - Monday, 3rd of August 2020
Ntwenhle and Jabu are awkwardly received when they return, and Melusi objectively exercises his authority. Later, Dabula asks Ntwenhle to do something awkward, and Thokozani asks Qaphela to do her a favour. Will he comply?
Episode 87 - Tuesday, 4th of August 2020
Fenyang and Phumelele are forced to come to terms with the reality of their relationship, and Siza tries to be kind, although S'bu makes her feel less important. Thokozani offers her mother some nuggets of wisdom.
Episode 88 - Wednesday, 5th of August 2020
Khanyi forewarns Ngwebedla by telling him that she is observing his moves, and Siza is sceptical about offering S'bu her support. Fenyang shows up unexpectedly and ruins Phumelele's plan to get to Melusi.
Episode 89 - Thursday, 6th of August 2020
Fenyang and Iris spend some time together, and Fenyang seems to be loving it although his presence makes it difficult for Phumelele to express herself. Melusi walks into and sees Thokozani and Qaphela in a compromising situation. What will he make out of it?
Episode 90 - Friday, 7th of August 2020
Iris tries to communicate with Phumelele, and Fezile meddles in Qaphela's business; hence making his life difficult. Dabula opens up to Ndlovu about the shocking news, how will he react?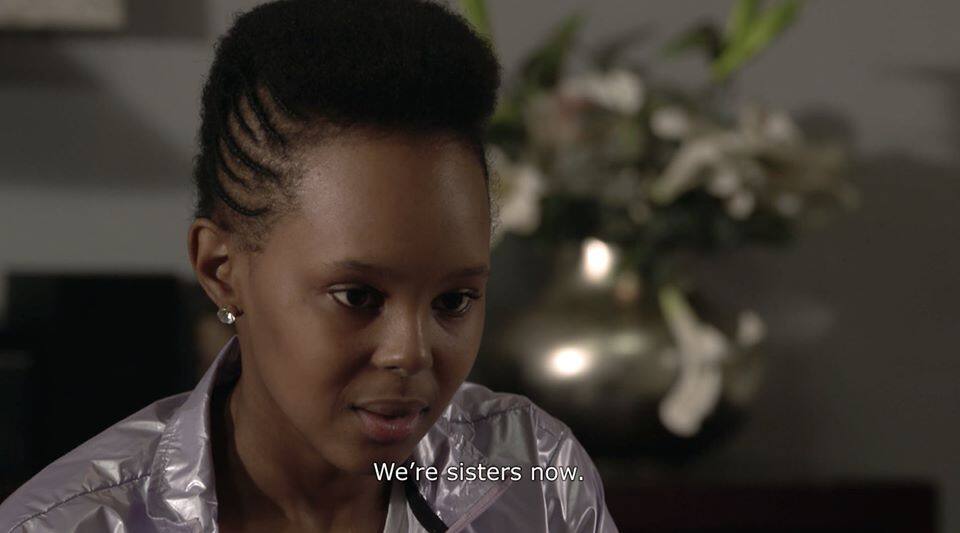 Episode 91 - Monday, 10th of August 2020
Fenyang issues Phumelele an ultimatum, and Mbomvu realises that he was making advances to the wrong Ndlovu, how will he handle this situation? Nolwandle finally manages to handle Mkabayi, who is burning with rage.
Episode 92 - Tuesday, 11th of August 2020
Samson welcomes Jabu to KwaGatsheni, and this makes Ntwenhle surprised, and later, Siphokazi forewarns Jabu to be careful with his moves when dealing with the Ndlovus.
Episode 93 - Wednesday, 12th of August 2020
Thokozani steals the car and goes out for a ride, although things do not end as she expected, and Melusi tries to prove to Mkabayi that he is ready to take care of the family. Mandla makes a strange move when she tries to get to know Jabu.
READ ALSO: The River 3 teasers on 1 Magic: August 2020
Episode 94 - Thursday, 13th of August 2020
Mbomvu insists that he will do everything that it takes to get Dabula's signature, and Jabu decides to take things easy and be less careful. Fenyang shows up right on time to rescue someone.
Episode 95 - Friday, 14th of August 2020
Jerry insists that Qaphela is not okay, and Iris tries to remind Phumelele not to keep Fenyang waiting for too long. Jabu fails to understand what is happening to him, and Dabula reveals something to Siza, and it leaves her in shock.
Episode 96 - Monday, 17th of August 2020
Lilian finds out about what could have happened to Thokozani and Qaphela, and she is shocked. Meanwhile, Samson asks Jabu to join him for dinner, what is he planning to do?
Episode 97 - Tuesday, 18th of August 2020
Someone unexpectedly shows up at the Ndlovus home; hence they are forced to spring into action. Saddam tries to offer a safe space for Qaphela to open up, and Samson and Mandla agree to take the next step in their plan.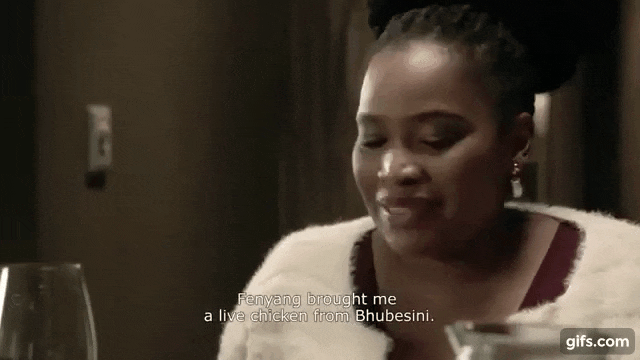 Episode 98 - Wednesday, 19th of August 2020
Someone sends Qaphela a shocking video, and Jabu tries to join the dots and establish the strange things that have been happening. Qaphela reaches out to Thokozani and lies to her. What is he up to?
Episode 99 - Thursday, 20th of August 2020
Jabu informs the sister about what has been happening, and Fenyang is forced to make a tough decision. Qaphela shares the video with Saddam, and Dabula tries to convince Samson to help him.
Episode 100 - Friday, 21st of August 2020
Dabula is about to make his final remarks before mining starts in Bhubesini, and Thokozile makes Nolwanle gather the courage to seduce Fezile. Phumelele is forced to come to terms with the fact that she could have lost Fenyang.
Episode 101 - Monday, 24th of August 2020
Melusi gets angry when he realises how fast things have escalated between Fenyang and Phumelele, and Nolwandle continues with her attempts to seduce Fezile.
Episode 102 - Tuesday, 25th of August 2020
Someone unexpectedly goes to visit Ntwenhle. Who could this person be and what do they want? Melusi shares his miseries with Mkabayi, and everything works against Mbomvu's wish. Dabula forewarns Jabu to stay away from his affairs.
Episode 103 - Wednesday, 26th of August 2020
S'bu informs Siza to forget about counting on his help, and Nolwandle states that she does not like Fezile; she only wants to teach him a lesson. Khanyi finds out about Ntwenhle's child, and she is puzzled.
READ ALSO: Zee World Zara's Nikah Teasers: August 2020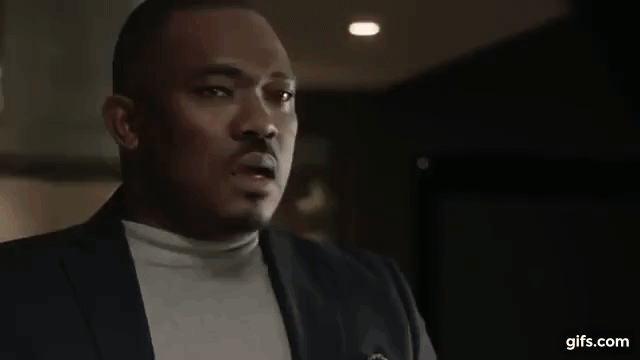 Episode 104 - Thursday, 27th of August 2020
Lilian tries to inquire about what is happening although Qaphela lies to her, and Iris offers Phumelele a gift that sparks their relationship. Bhekumuzi discovers something about Jabu, and it leaves him in shock. What does it entail?
Episode 105 - Friday, 28th of August 2020
Thokozani is not aware that the text message on her phone will significantly impact her life, and Dabula lets Mbomvu deal with the council, as he goes to confront Jabu. How will things unfold between them?
Episode 106 - Monday, 31st of August 2020
Thokozani discovers something that leaves her horrified. Ntwenhle and Jabu choose to be happy together; will fate work in their favour? Siza tries to convince S'bu to be kind towards her, will he change his mind?
Jabu
Jabu goes to KwaGatsheni, and he is well received there. He does not realise that this is unusual despite Siphokazi's efforts to remind him to be careful. Later, he begins to notice that something is not right, so he opens up to his sister. What have the Ndlovus done to him?
Fenyang
The relationship between Fenyang and Phumelele hits rock bottom, and he is forced to come to terms with the reality of his loss. How will Phumelele react to this new reality? Is she going to give to Iris' advances?
Isibaya teasers for August 2020 must have left you curious about what is going to happen. Would you like to know how Phumelele will deal with her situation? Check out full episodes of the show every weekday at 20h30 on Mzansi Magic.
READ ALSO:
Blood and Water Netflix cast real names and photos, episodes, full story
Zee World Age is Just a Number teasers: August 2020
Days of Our Lives Teasers: August 2020
Source: Briefly News