- Today, 17 July, is World Emoji Day, an unofficial holiday celebrated across the globe
- The aim of the holiday is to celebrate emojis, which form part of our daily lives online and in communication
- The first World Emoji Day was in 2014 and is the brainchild of Jeremy Burge
PAY ATTENTION: Click "See First" under the "Following" tab to see Briefly.co.za News on your News Feed!
On Friday, the world is celebrating one of the most used things in our daily lives - emojis. As prehistoric people communicated with cave paintings and drawings, modern-day society uses these little symbols to send a message.
There is an emoji for literally every possible emotion you want to express, for food, daily life objects and even to represent nature. In texts and on social media platforms emojis are used to express how we feel, to react to something we find funny, infuriating, sad or just plain liked.
Some emojis even have meanings that have nothing to do with the actual symbol (winking face). But, no matter how we feel about them or even if we notice their importance, emojis have become part of how we communicate.
On 17 July, people across the world are celebrating World Emoji Day. Briefly.co.za decided to take a look at the history behind the unofficial holiday as well as the emojis themselves.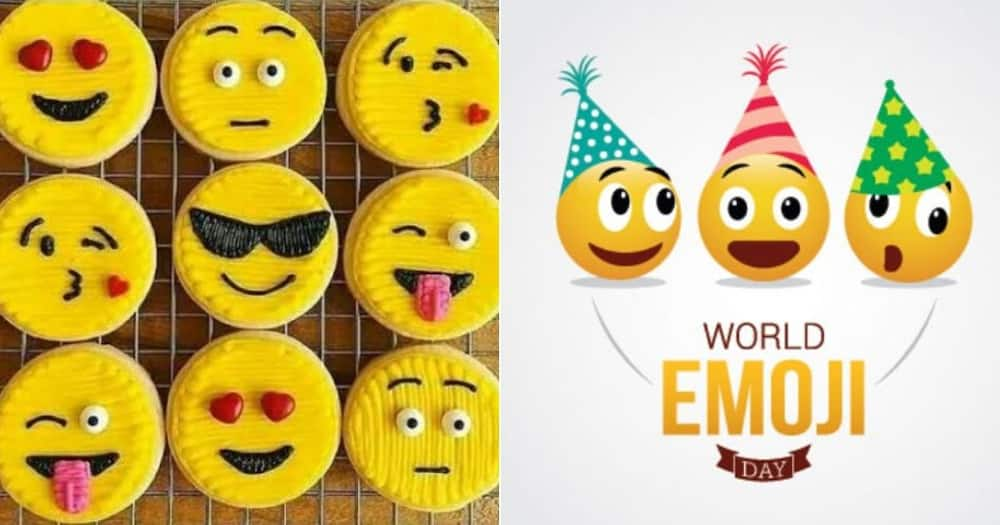 READ ALSO: Halala: Stunning woman graduates with Masters in science at Wits
World Emoji Day
World Emoji Day is the brainchild of London-based Emojipedia founder, Jeremy Burge. The entrepreneur started the holiday in 2014 and deemed "global celebration of emoji".
The date chosen to celebrate World Emoji Day was not something special. Burge simply picked 17 July "based on the way the calendar emoji is shown on iPhones," Wikipedia reports.
Although the day isn't officially a holiday, major brands across the world use 17 July each year to unveil new emojis.
Apple, Disney, Pepsi, Twitter and Coca-Cola were amongst the brands to release new emojis on 17 July, 2016.
That year, Kim Kardashian debuted her Kimoji fragrance line on World Emoji Day, Harper's Bazaar reported.
Disney also used the day to unveil T. J. Miller as the first cast member for The Emoji Movie.
History of the emoji
We use them every day, but do we know where they come from and what exactly is an emoji?
According to the Oxford dictionary, an emoji is "a small digital image or icon used to express an idea or emotion."
Emojis originated on Japanese mobile phones in 1997 and succeeded the emoticon. They became popular in the rest of the word in the 2010s after several other mobile operating systems included them in phones.
The popularity in emojis sky-rocketed and more providers were forced to create new emojis and include them in products, thus explaining today's wide variety of emojis available.
Meanwhile, Briefly.co.za previously reported that local artist Master KG's hit song is making waves overseas.
The song has been danced to in a couple countries, including France and now Romania. South Africans could not have been prouder and they expressed their views online.
The video was such a hit, foreign social media users asked who sings the song. It is no wonder Master KG is dominating charts with.
Enjoyed reading our story? Download BRIEFLY's news app on Google Play now and stay up-to-date with major South African news!