Deur Dik en Dun Teasers: August 2020
Love is such a strong feeling that it can convince someone to give up a fortune that they have spent years to look for. The outcome of this ecstatic experience is what determines whether it is worth it, and Deur Dik en Dun teasers highlight the story of one such complicated situation.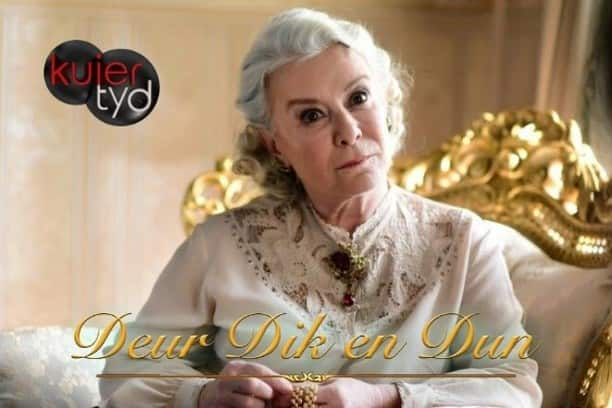 Deur Dik en Dun features the life of a talented musician whose life is changed when she meets the guy that has all the qualities that she has ever wanted in a man. Her life becomes a series of miseries since the man that she falls in love with is wealthy, and his family values power and cares less about romance. Will they survive these trying moments? If you wish to know more about the twists in the singer's life, you ought to check out Deur Dik en Dun teasers for August 2020.
Deur Dik en Dun teasers for August 2020
These are some of the highlights of the most notable scenes that will air in the oncoming Deur Dik en Dun episodes.
Episode 21 - Monday, 3rd of August 2020
Fikret and Faruk get into an argument about business, and Sureyya convinces herself that she is the reason why Esma had a heart attack.
Episode 22 - Tuesday, 4th of August 2020
Ipek realises that Fikret is injured; hence, she softens her tone towards him. Esma discerns that Sureyya intends to open a music school, so she tries to cause a misunderstanding between her and Faruk. Then, Faruk causes a scene during Dilara's and Adem's date and threatens him.
Episode 23 - Wednesday, 5th of August 2020
Adem gets Faruk arrested before the rest of his family for threatening his life, and Dilara and Sureyya nearly fall apart because of the situation with their men. Will Dilara realise that she can be making the wrong decision?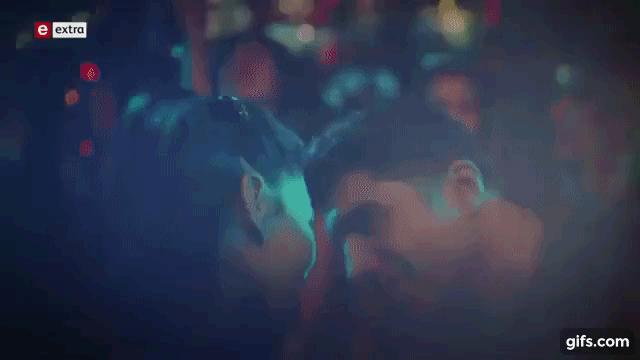 Episode 24 - Thursday, 6th of August 2020
Sureyya seeks help from the most unexpected places to try and win back her man, and Aunt Senem is forced to face the demons from her past.
READ ALSO: Maid in Manhattan teasers (on eExtra): august 2020
Episode 25 - Friday, 7th of August 2020
Murat comes home with an unexpected guest, and his presence causes anxiety in the Boran home. On the other hand, Begum finds it challenging to control her emotions, and Faruk and Sureyya fix their differences.
Episode 26 - Monday, 10th of August 2020
Sureyya realises that something is wrong with Faruk, although she cannot identify what his problem is. Begum discerns that he is running out on time, so he decides to go to the mansion, and Senem is forced to do something awkward.
Episode 27 - Tuesday, 11th of August 2020
Ipek comes up with a plan to paint Sureyya as a bad person, and the family refuses to approve Fikret's prospects to purchase a house. Later, Adem opens up to Fikret about killing his father. How will she react to this news?
Episode 28 - Wednesday, 12th of August 2020
Ipek makes Esma believe that Sureyya is the cause of all the bad luck they are experiencing, and the fire incident causes tension to reign in the Boran household. Begum tries to come to terms with the reality of her health condition and the need to start her chemotherapy sessions. Meanwhile, Akif delivers some shocking news about Adem to Faruk. What it is about and how will he react to the news?
READ ALSO: Isibaya Teasers: August 2020
Episode 29 - Thursday, 13th of August 2020
Begum finally manages to gather the courage to confront Faruk. Meanwhile, Sureyya is excited and nervous about the opening of her school. Will Faruk take control of the situation if it becomes too overwhelming for her?
Episode 30 - Friday, 14th of August 2020
Ipek begins to come up with a new plan after Sureyya launches her school, and Faruk finally faces Begum. The staff realise that Bade's behaviour is getting out of control, so they raise an alarm.
Episode 31 - Monday, 17th of August 2020
Fikret does something against the wishes of his family, and Murat does something that leaves the whole mansion in fear. Sureyya declares that she is fed up with Esma's tyranny and Bade's plans to commit suicide to become known.
Episode 32 - Tuesday, 18th of August 2020
Sureyya tries to help Bade figure her life out, and later, she invites Emir to join the rest of the family for dinner. How will everyone else take this gesture? Begum, on the other end, gets ready for her treatment.
Episode 33 - Wednesday, 19th of August 2020
Faruk goes on a mission to find out the truth; he has no idea that Esma and her brothers are convinced that Emir is his son.
Episode 34 - Thursday, 20th of August 2020
Faruk is so sure that he is not Emir's father, so he confidently tells Pelin to tell Begum to stay away from his affairs and Sureyya's. However, he is not sure how he is going to separate Sureyya and Emir.
Episode 35 - Friday, 21st of August 2020
Ipek lets her jealousy get the better part of her, so she implements a plan that leaves Sureyya in a position that can cause danger to her child.
Episode 36 - Monday, 24th of August 2020
Akif nearly lands a profitable deal, although, with everything that is happening, he might not have anyone to sign it. Meanwhile, Esma finds out the truth, and she is shocked, and Pelin finds it difficult to hide her secret when Faruk comes standing before her.
Episode 37 - Tuesday, 25th of August 2020
Begum receives some relieving news concerning her health, although her mood changes when Esma comes to visit her. What is she up to? Later, Faruk questions Esma about conducting the DNA test without his consent, and he makes her vow never to meddle in his business, which makes her feel hurt.
Episode 38 - Wednesday, 26th of August 2020
Ipek realises that she is expectant, and Faruk and Sureyya receive the results of the test, but they are not happy about it. Esma decides to frustrate Emir and Begum. Why is she doing this to them?
Episode 39 - Thursday, 27th of August 2020
Faruk finally gets the chance to spend some time with his son. Ipek reveals some shocking news. Does it have anything to do with her pregnancy? Meanwhile, tension continues to reign between Faruk and Esma.
Episode 40 - Friday, 28th of August 2020
Esma does the unthinkable right before Sureyya and Faruk move out of the house. This prompts the family to turn against them.
READ ALSO: The River 3 teasers on 1 Magic: August 2020
Episode 41 - Monday, 31st of August 2020
One of the family members gets involved in an accident, and this incident makes everyone worried. Murat points fingers at Sureyya for causing Faruk's departure. On the other side, Ipek and Sureyya try to get used to their new homes.
Faruk
Faruk gets into a fight with Sureyya, although they fix their differences, and he even supports her in launching her school. Later, he realises that Esma conducted the DNA test without involving him, so they argue. When he receives the results of the test, he is left in shock. Is Emir his son?
Sureyya
Sureyya focuses on achieving her goals and being happy with her man. However, Ipek does everything to get at her and make her look like she is a bad person. What will she do to make the rest of the family appreciate her?
Deur Dik en Dun teasers for August 2020 must have left you wondering whether Emir is Faruk's son. If you wish to confirm your speculations, you ought to tune in to eTV at 5:30 pm or on eExtra at 8:00 pm every weekday.
READ ALSO:
Shadows from the Past teasers: August 2020
The Way to Paradise 2 teasers: August 2020
Zee World Zara's Nikah Teasers: August 2020
Source: Briefly News