- The children were spotted by a female motorist who was driving on the other side of the highway
- The adventurous children we believed to have been playing on their own in their before driving into the main road
- The two were not hurt from the incident and were taken home by their parents who were called to the scene
PAY ATTENTION: Click "See First" under the "Following" tab to see Briefly.co.za News on your News Feed!
Among the things that have changed with the ever-evolving technology is the mode of transport in such a way it has become normal to see all kind of shapes and sizes of vehicles on the roads.
Now, picture this, you are driving on the highway and you spot a car that is about five times smaller than the average car and behind the wheel is a tiny human being - shocking right?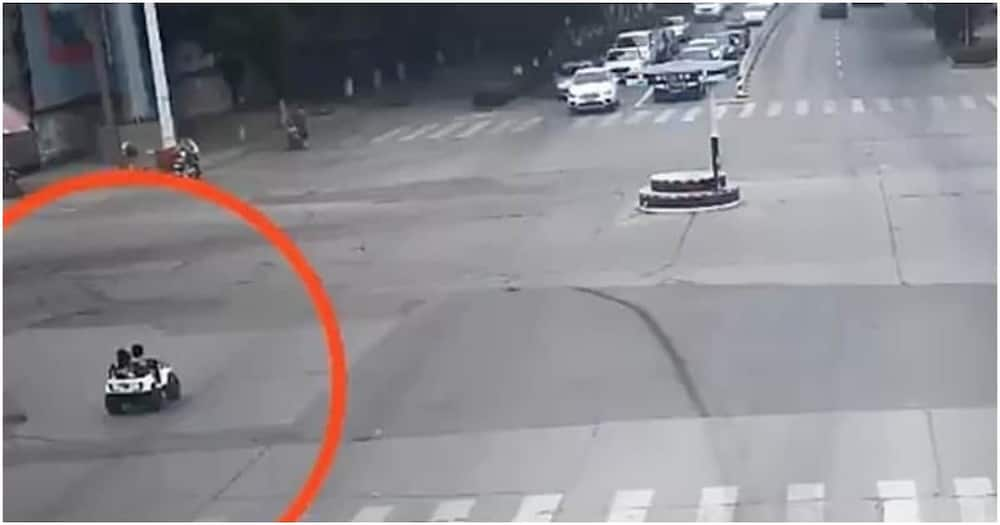 This was how motorists driving on one of the busy highways in China were shocked to learn that a tiny car being driven on the highway was actually a toy car being driven by a child.
According to a social media post from the provincial police, the little boy was caught on camera driving in the toy car carrying a little girl on a crossroad with flowing traffic.
The CCTV footage showed the pair sitting in a fake SUV model as the young gentleman appeared to be taking the young lady for a ride in Hebei province in North China.
READ ALSO: Man awarded R108k for raising child wife secretly got with another man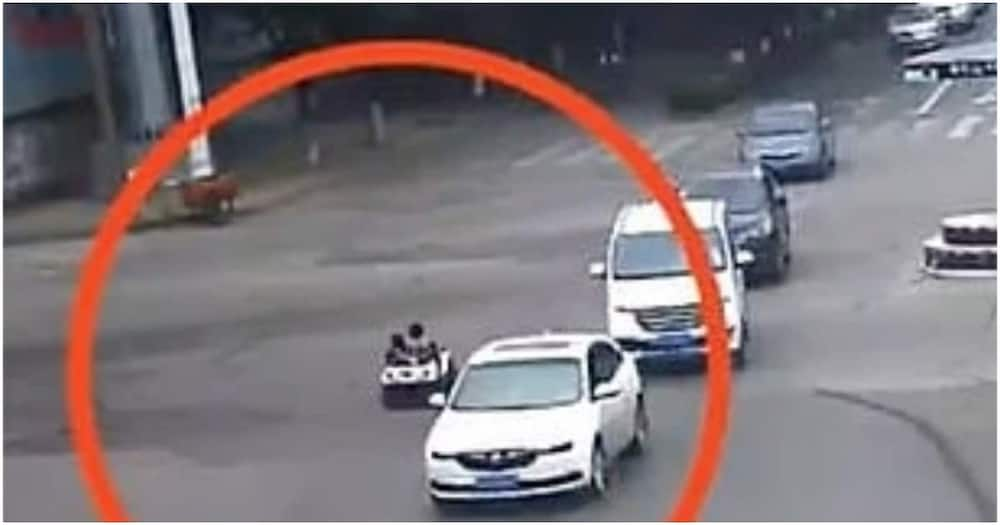 The children were stopped by a female driver who was weaving through traffic in the opposite direction when she spotted them. They were unhurt from the incident.
They were believed to have been playing with the toy car in their neighbourhood by themselves before driving it onto the main road.
Surveillance footage showed the little boy in the toy car with the young girl as they slowly drive past a stream of oncoming traffic.
READ ALSO: Rachel Kolisi joins the Mercedes-Benz family, shows off new whip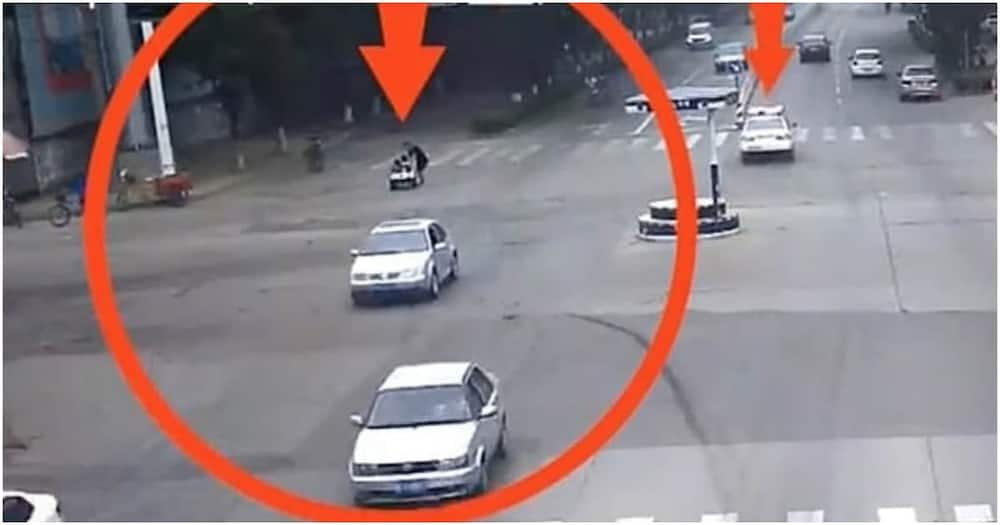 But their dangerous adventure quickly came to a halt when the woman spotted the youngsters.
She is seen pulling over her car before running across the flowing traffic to stop the toy vehicle.
Officers who were driving through the area in a police car also witnessed the scene and immediately stopped to help the children.
The adventurous children were later picked up by their parents who were contacted by the authorities.
The news comes months after a Chinese mother was caught riding a toy car with her young child on a busy road - and even running a red light.
Social media footage from May 2020, captured the parent and her friend driving two plastic cars carrying the young boy on a crossroad with heavy traffic as pedestrians looked on.
The mother, only identified as Gong, received a reprimand for her 'thoughtless' action from local police in southern Chinese province Hunan.
Enjoyed reading our story? Download BRIEFLY's news app on Google Play now and stay up-to-date with major South African news!