Follow the leader: Mbalula slams 'uncontrollable' South Africans
- Transport Minister Fikile Mbalula on Thursday addressed the country on measures to curb the spread of the Covid-19 virus
- "Mr Fix It" could not help himself but rip into South Africans who have been breaking lockdown regulations
- Mbalula commented on the ban of alcohol, saying people are 'just uncontrollable'
PAY ATTENTION: Click "See First" under the "Following" tab to see Briefly.co.za News on your News Feed!
On Thursday, Minister of Transport Fikile Mbalula briefed the media and the South African public and the latest steps taken by the government in a bid to stop the spread of the Covid-19 virus.
The minister outlined several measures including enforcing opening of windows in taxis. He also gave the industry the permission to refuse entry to anyone who attempts to enter their premises without some kind of a mask that covers their mouth and nose.
Mbalula also lashed out at the public and said South Africans do not respect the government and its decisions.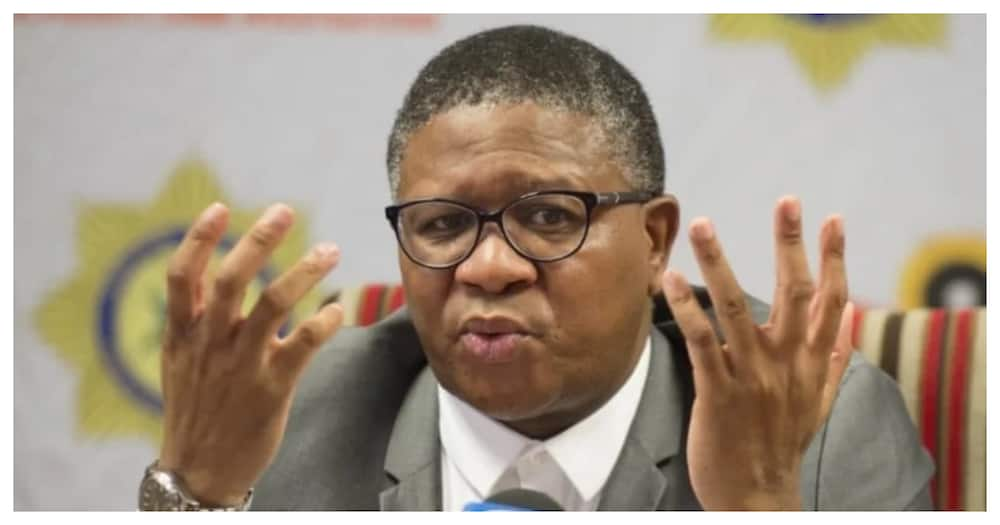 READ ALSO: Fact Check: Yes, over 50% of SA's tax spent on government wages
Mbalula followed the footsteps of President Cyril Ramaphosa who lashed out at the public for not obeying lockdown regulations before immediately banning the sale and distribution of alcohol on Sunday.
Mbalula even defended Police Minister Bheki Cele, who is constantly criticised for obsessing over alcohol while virtually doing nothing about gender-based violence (GBV).
The Transport Minister said:
"We've at least had a taste of what alcohol can do rather than talking about theory and fighting with Bheki Cele about alcohol.
"Alcohol is not banned, it's suspended because people are just uncontrollable. The reality is with us, the stats are with us, the research is with us, we've seen what alcohol does.
"Even now, when you can see what alcohol is doing to us in terms of our plans, there are still people out there who believe we are very stupid, we are a government that must not be respected."
The South African reported that Mbalula said that the government's main priority is to save lives.
Meanwhile, Briefly.co.za has reported that the EFF has expressed its 'disdain' over the 'lack of leadership' during the Covid-19 pandemic in SA.
The Red Berets insist that President Cyril Ramaphosa has led the 'incompetence' on display, 'hell-bent' on risking lives and unnecessary infections.
The party lamented that its sound advice on the situation fell upon the president's deaf ears.
the EFF says Ramaphosa is being opportunistic by blaming citizens for the ever-climbing number of infections and fatalities.
Enjoyed reading our story? Download BRIEFLY's news app on Google Play now and stay up-to-date with major South African news!
Source: Briefly.co.za