Racism is one of the key vices that are still a bother in South Africa. The practice has affected individuals in most sectors despite the numerous efforts by the government and the private sector to combat it. Makhaya Ntini is one of the victims who recently came out to give details of how it felt like to be sidelined because of his skin colour. His biography highlights his life and why he is famous and how he became a victim of racism.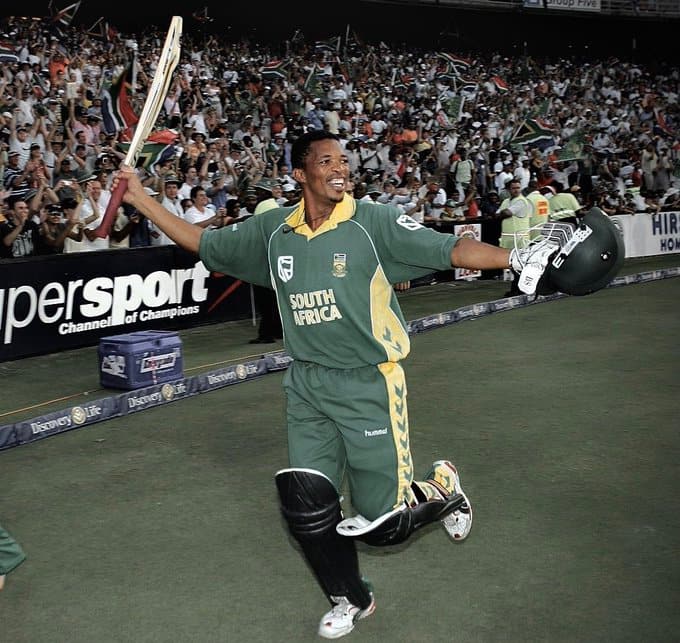 Makhaya Ntini is one of the most successful cricketers in South Africa. He started playing the game during his teenage years and gradually perfected the skill to represent the country internationally. Despite his amicable success, he faced a couple of challenges that he has recently revealed. Would you like to know more details about him?
Makhaya Ntini profile
Full name: Makhaya Ntini
Nickname: The Mdingi Express
Date of birth: 6th July 1977
Place of birth: Mdingi, Cape Province, South Africa
Nationality: South African
Profession: Former cricket bowler and coach
Height: 1.75 m
Spouse: Thandeka Ntini
Makhaya Ntini Twitter: @MakhayaNtini
Makhaya Ntini biography
Most successful people who have not made it by sheer luck always speak about the challenges that they experience in the course of their journeys. The story of Makhaya Ntini highlights how much the cricketer had to endure to cement his name in the sport.
Makhaya Ntini age
He was born on 6th July 1977 in Mdingi, Cape Province, South Africa; hence, he is forty-three years old.
READ ALSO: SA's black cricketers speak out against racism and support Lungi Ngidi
Makhaya Ntini wife
Is Makhaya Ntini married? Yes, he is, and the name of his wife is Thandeka Ntini.
Makhaya Ntini children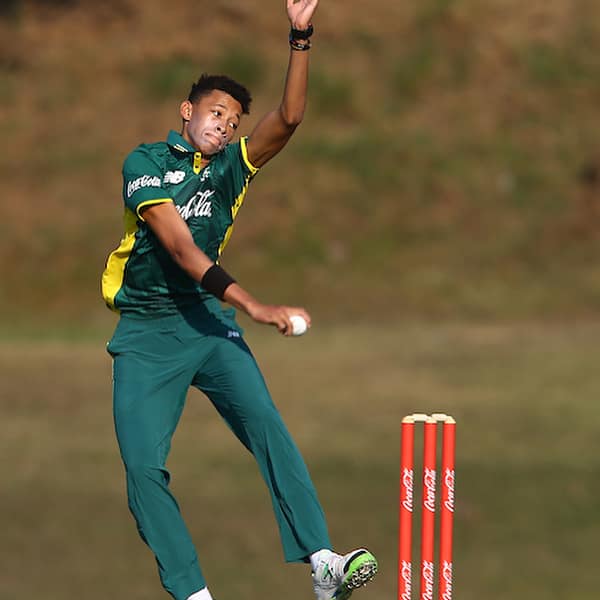 He is the father of two, Thando Ntini and Khanya Ntini. Thando followed his father's footsteps and ventured into the sport. He represented the country in the Under-19 World Cup at the tender age of 17. Thando admires his father and the record that he set, and always looks forward to achieving more than he did.
READ ALSO: Kagiso Rabada turns 25: 8 quick facts about the fiery fast bowler
Makhaya Ntini stats
Makhanya landed his first opportunity in cricket when he was 15 years old, during a match that was held in King William's town. His exemplary performance impressed the coaches, and within two years, he went from being a barefooted bowler to securing a position in the South Africa Under-19 team.
His test debut came in 1998 during a match against Sri Lanka, and later that year, he made his ODI debut against New Zealand. In 2003, he managed to take ten wickets and set the record of being the first South African to attain that much. In 2006, he set another record during an ODI with Australia where he had the best figures of 6-22, a record that no bowler in Australia had attained. He also became the third bowler to take 300 test wickets in South Africa.
The highlight of his career was the 390 Test and 266 ODI wickets that he picked up over the years in international cricket.
READ ALSO: Ntini reveals his painful 'racist experiences' with the Proteas team
Teams that he played for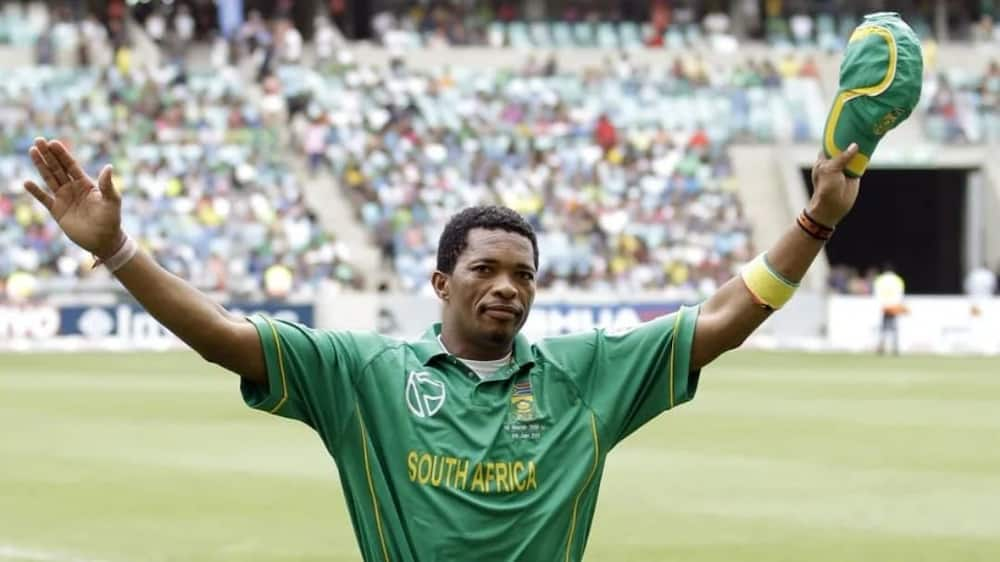 Ntini played his last international match in 2011 against India. For the time he was active in cricket, he played for the following teams:
Border - Between 1994 and 2004
Warriors - Between 2004 and 2013
Warwickshire in 2005
Chennai Super Kings in 2008
Kent in 2010
Coaching career
Retiring from cricket did not mark the end of the road for him in the sport. In 2016, he landed an opportunity as the assistant coach for Zimbabwe. Later, he became the interim coach after the then coach was sacked. In January 2018, he resigned from the position.
Makhaya Ntini struggles in Proteas team
Recently, Makhaya made a statement that could be damaging to the state of affairs in the country. He gave his experience regarding racism, and the Black Lives Matter movement saying he was alienated by his teammates saying:
I was forever lonely at the time. Nobody knocked on my door to go for dinner. Teammates used to make plans right in front of me, skipping me out. When walking into the breakfast room, nobody came to sit with me. We wear the same uniform and sing the same national anthem, but I had to overcome (the isolation).
He went further to give details about being part of the Proteas team saying:
I used to see the driver of the team bus, give him my bag, and then I would run to the cricket ground. I did the same thing on the way back, I just ran back instead. People never understood why I did that, I never told them what I was trying to avoid. It became my best thing, I didn't have to face any of it.
I was running away from the loneliness. If I was sitting at the back of the bus, they would go and sit at the front. Whenever we won, it was joyful – but I was the first to be blamed whenever we lost.
As though that was not enough, he went further to highlight how his son, Thando Ntini, who also plays cricket, became a victim of the vice. He stated that his son had been stopped from attending a U19 camp on false pretences.
Makhaya was among the 30 cricketers who were in support of the Black Lives Matter movement, alleging that racism played a significant part in the game.
Q&A
These are some of the frequently asked questions about the star, and the answers would help you know him better.
How old is Makhaya Ntini?
He was born in 1977; therefore, he is forty-three years old.
When did Makhaya Ntini retire?
He retired from cricket on 9th January 2011.
What was the bowling style of Makhaya Ntini?
Makhaya was a right-arm pace bowling.
The allegations that Makhaya Ntini has gathered so much support online. His fans have commended him for the courage that he showcased despite the psychological torture that he faced. Many have acknowledged the influence that he had in setting the country on the map.
READ ALSO:
Historic moment in Cricket as England and West Indies honour #BLM
South Africa win ODI series 3-0 against a lacklustre Australia
Proteas dismantled by Oz to lose series: Match report and reactions