- Scientists are urging the government to release the advice given to them about Covid-19
- They believe that the public should know how the government has come up with policies and the public will be more likely to follow government guidance
- Health Minister Zweli Mkhize believes that releasing the advice might cause confusion between what is government policy and what is not
PAY ATTENTION: Click "See First" under the "Following" tab to see Briefly.co.za News on your News Feed!
Health Minister Zweli Mkhize is keeping his cards close to his chest and not releasing any of the 70 advisories drafted for the government by the Ministerial Advisory Committee (MAC).
He would be hard-pressed to come up with a reason not to do so. MAC has said the government should make the reports public and let the citizens see what advice was given to the government.
Mkhize has refused to do so, saying that the public may mistake the advice as government policy.
Briefly.co.za has learned that this has led to MAC officials becoming increasingly frustrated at the government's lack of transparency.
Ezintsha Health Unit at the University of the Witwatersrand, Professor Francois Venter believes that if the public does not understand why the government has decided on certain policies they may stop following government advice according to News24.
"This is because the public may stop participating in key measures - like social distancing, mask-wearing and hand-washing - to prevent the spread of the virus if they do not understand the reasons behind decisions.
"You can attend church but not your family dinner.
"You can get in a crowded taxi at 6am but not drive at 10pm. Public health is about trust, transparency and consistency, we are not seeing this," Venter told News24.
READ ALSO: Maps Maponyane drags CNN for its Covid-19 stats on South Africa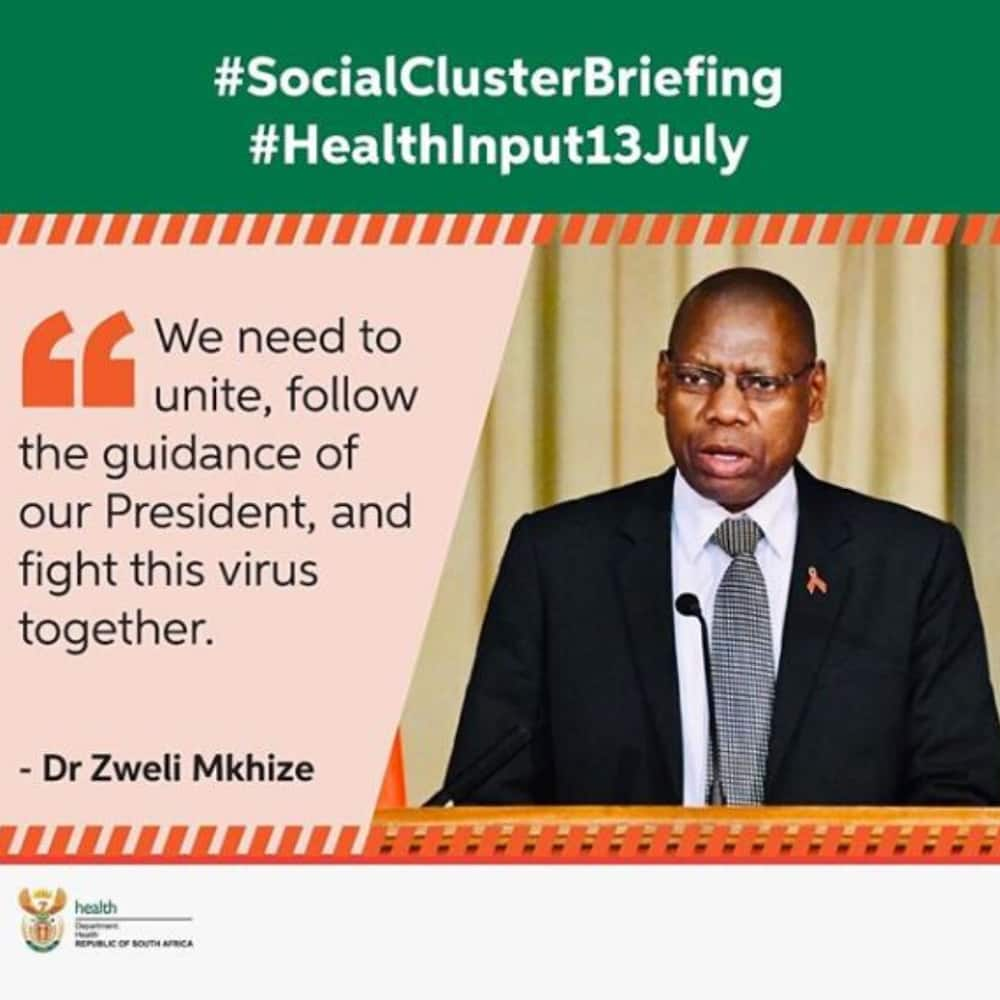 READ ALSO: T.I makes it very clear that his wife ain't open to entanglements
Head of infectious diseases at Helen Joseph Hospital, Dr Jeremy Nel also is of the mind that the government should make the reports public.
"Naturally, the government would be free to apply or reject the advice, there may well be other non-medical factors that they would apply to their decision-making process, and that is to be expected.
"But, making the advisories public would subject both the advisories and the government's decision-making process to greater public scrutiny as well as to constructive criticism. This is healthy both from a scientific and democratic standpoint," Nel said.
"In addition, it would help facilitate key health messaging by being able to communicate advice directly to the public," he added.
Earlier this week, Briefly.co.za reported that Health Minister Dr Zweli Mkhize has issued a statement pleading with South Africans to focus on the fight against Covid-19.
The minister admitted that the government is unable to overcome the pandemic without the aid of citizens:
"As Government, we have mobilized every resource, every faculty and wherewithal at our disposal to effect the necessary interventions. But government cannot manage this unilaterally. Every single South African now needs to focus on adhering to recommendations pertaining to non-pharmaceutical interventions."
In other news, Briefly.co.za reported that Minister of Employment and Labour Thulas Nxesi has tested positive for Covid-19 on Friday.
In a statement issued by the government on the situation, it was revealed that the minister has had a number of close calls with the virus:
"This was the Minister's 4th round of tests to be conducted since the outbreak of the virus, and the first to return positive. Minister Nxesi is in self-isolation and will continue to work from home. All members of the office of the Minister, who have come in contact with him will also undergo testing."
Enjoyed reading our story? Download BRIEFLY's news app on Google Play now and stay up-to-date with major South African news!