Boxing is an exciting sport with different superstars working day and night to show their strength and worth. The blows and jabbings, among others, are part of what makes the combat sport interesting. Also, the gathering of supporters in mass to witness and cheer for their favourite boxer in the ring creates a fascinating atmosphere. With several superstars across the globe, it is worth finding out who the best boxers are currently.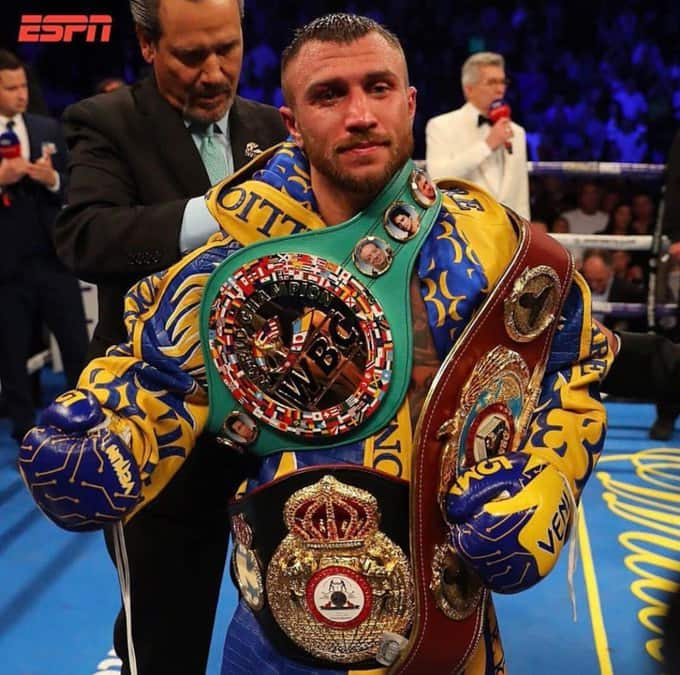 When determining who the best boxers for men are, several factors, such as the fighting performance and the number of wins and official duties are part of what must be considered. At the same time, the consistency of the results, general performance, wins, losses, and the frequency of fights against top-class oppositions are other factors that must be considered.
Who is the best boxer in 2020?
A common thing with every athlete is to make continuous efforts to ensure that their track record of success is maintained. Currently, while some boxers have made the A-list, some others who were at the forefront of the game have been challenged and defeated at some point. So, who are the reigning boxers worth watching? Some of them are discussed below.
READ ALSO: 10 Footballers with the most fans and followers on Instagram
Artur Beterbiev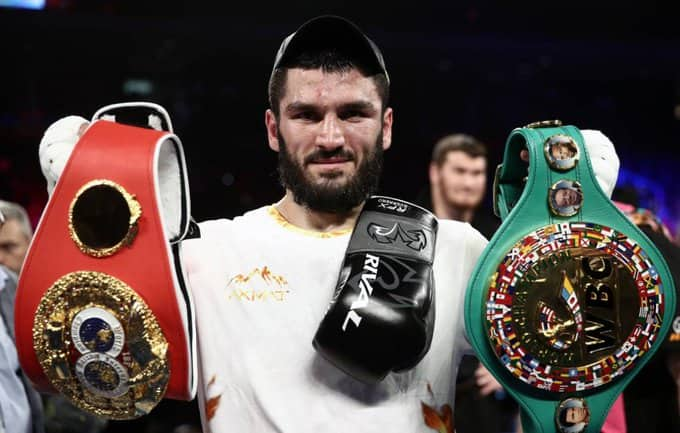 Beterbiev is a Russian professional boxer with a successive boxing record of victories in fifteen contests. He has defeated every one of his opponents via knockout. He won the IBF title by defeating Kölling in 2017. Who is the number 1 boxer in the world? After defeating Gvozdyk in 2019, he went on to claim the WBC title. The current ranking from the Transnational Ranking Board placed Artur Beterbiev as the world's best active light-heavyweight.
Josh Taylor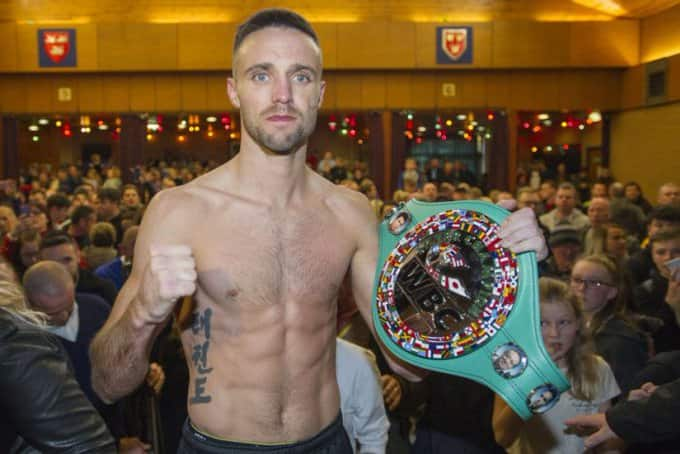 Josh Taylor is a Scottish professional boxer. He is a fiery fighter with unequivocal records of winning sixteen contests from a total of sixteen matches. Josh Taylor has defeated twelve of his opponent via knockout. He won his WBA title by defeating Ohara Davie on the 8th of July, 2019. Before then, on the 18th of May 2019, he won the IBF light-welterweight title by UD against Ivan Baranchyk in Glasgow. BoxRec ranked the professional boxer as the world's best active light-welterweight in May 2020.
Gennady Golovkin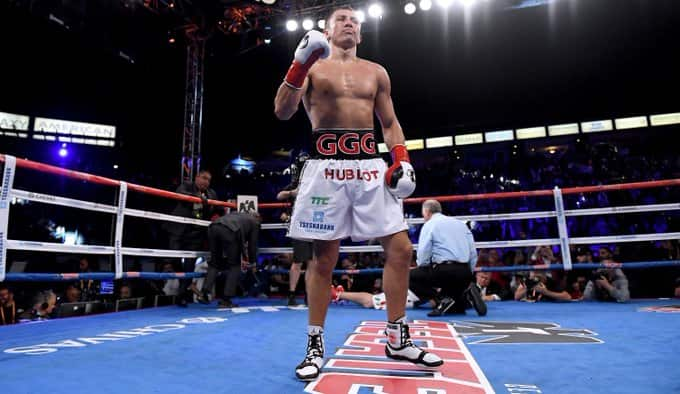 Gennady Golovkin is a Kazakhstani professional boxer and an undisputed champion with an excellent game record of winning forty matches, drawing one match, and losing just one game. Gennady Golovkin had won thirty-five contests via knockout. He has fought notable boxers like Nobuhiro Ishida, Matthew Macklin, and Steve Rolls. The Kazakh fighter is a two-time middleweight world champion, having clinched the IBF and IBO titles since 2019. The only spots on Golovkin's glaring records are the two fights against Canelo Alvarez.
Tyson Fury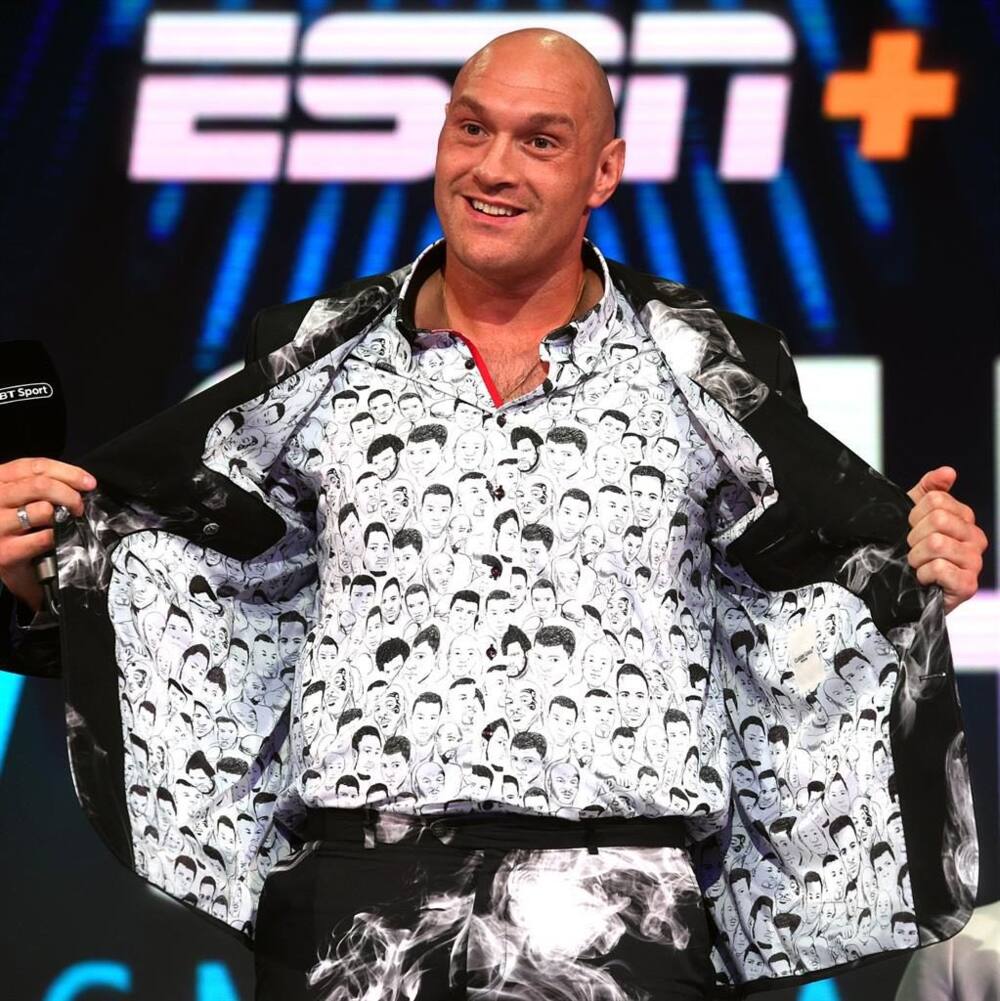 Tyson Fury is a British professional fighter known for his powerful punches and impressive performance of winning thirty contests from a total of thirty-one matches, having just one draw. He won twenty-one games via knockout. In April 2020, Tyson Fury was rated as the world's best active heavyweight by ESPN.
He is a two-time heavyweight world champion, and his win over Wladimir Klitschko launched him into fame. Tyson Fury's victory over Deontay Wilder re-established him as one of the world's best heavyweights. So, who is the richest boxer in the world? The 31 years old is considered one of the richest athletes in the world with an estimated net worth of $57 million, according to Forbes.
READ ALSO: List of famous South African actors and actresses
Errol Spence Jr.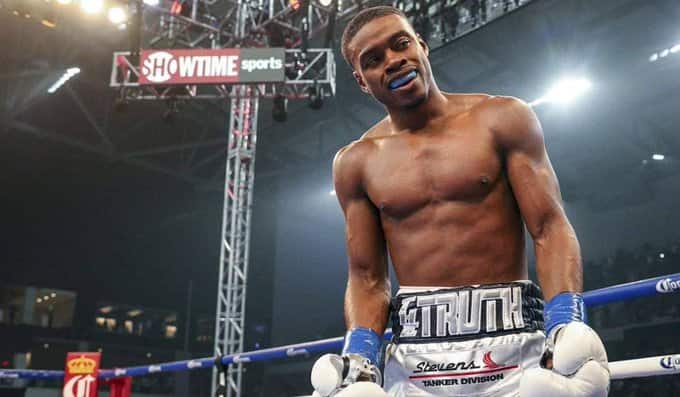 Errol Spence Jr. is an American professional fighter who is known for his strong hits. He has an impressive game record of winning twenty-six contests out of twenty-six matches. Having a total of twenty-one knockouts since he began professional boxing, he is the unified welterweight champion, clasping the IBF title since 2017 and the WBC title since 2019. Spence Jr. has fought with notable boxers like Kell Brook, Mikey Garcia, and Shawn Porter. In 2019, he was rated as the world's best active welterweight by The Ring.
Best boxers at the moment
Different professional and talented boxers have emerged globally as far as the boxing industry is concerned with mindblowing track records. A list of some of the star boxers that fans never get tired of watching include the following:
Terence Crawford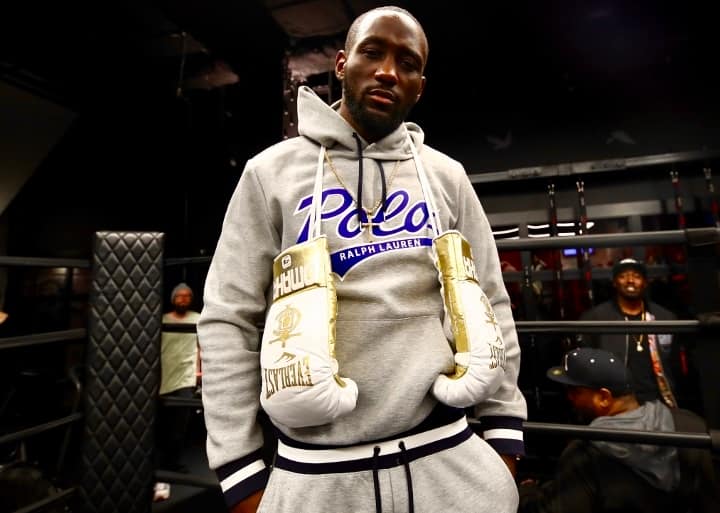 The American professional fighter is known for his counter-punching ability. His fighting records have been outstanding as he has won all the thirty-six contests that he featured in, and out of them, he won twenty-seven matches on knockout. Crawford is a three-weight world champion with the WBA (Super), WBC, IBF, WBO titles. BoxRec and ESPN, on the 19th of December, ranked him as the second-best active boxer.
Naoya Inoue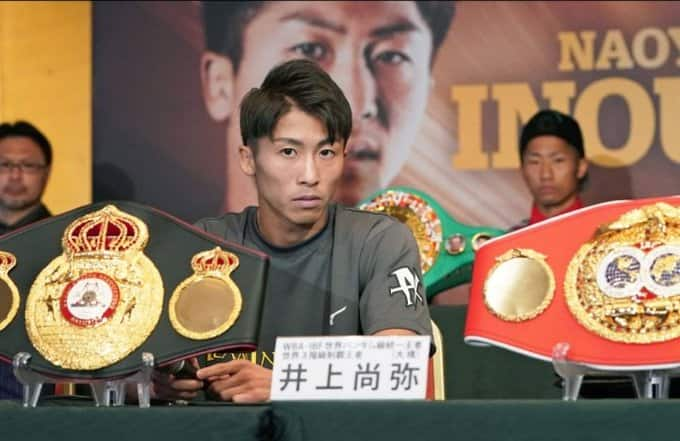 A fighter with a significant track record is the Japanese professional boxer Naoya Inoue, popularly known as the monster. He is a fast fighter with nineteen wins in the nineteen contests he has involved in. Naoya Inoue won sixteen of his opponents via knockout, and he is currently the best bantamweight boxer globally, as he has won world titles at junior bantamweight and light flyweight. As of December 2019, Transnational Boxing Rankings Board (TBRB) and BoxRec ranked him as the world's best active bantamweight.
Canelo Alvarez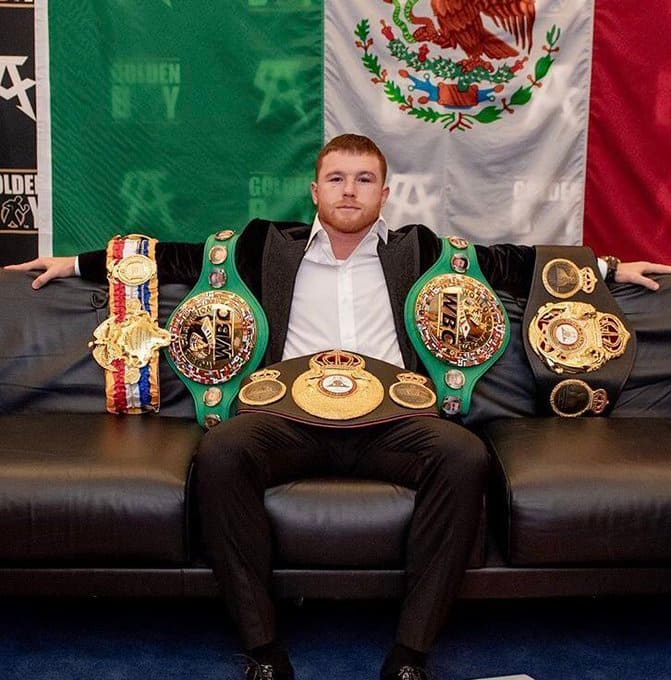 Alvarez is a Mexican professional boxer with great skills. He has won fifty-three contests from a total of fifty-six. Thirty-six of his triumphs were via knockout, although he lost two fights and had one draw. He has triumphed over tough opponents like Gennady Golovkin, Shane Mosley, Amir Khan, Austin Trout, and Miguel Cotto.
The Mexican fighter was the IBF middleweight and WBO light heavyweight titleholder in 2019. Who is the Best Boxer 2020? BoxRec, Transnational Boxing Ranking Board, and Boxing Writers Association of America ranked him as the world's best active boxer, pound for pound, as of July 2020.
Vasyl Lomachenko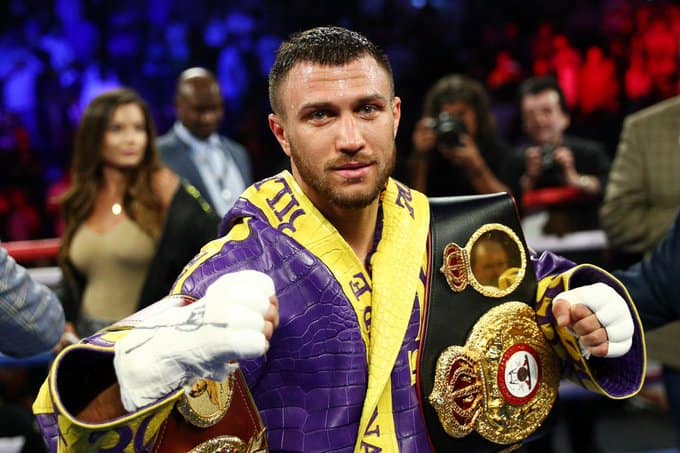 Who is the best boxer today? The list will be incomplete without mentioning the Ukrainian professional boxer Vasyl Lomachenko. He has an extraordinary game record. As an amateur fighter, he won 396 contests from 397 matches, and as a professional fighter, he has won fourteen contests from fifteen matches.
Interestingly, ten of his victories have been through knockout. Vasyl Lomachenko is presently three-belt lightweight titleholder after winning titles at junior lightweight and featherweight. ESPN ranked the Ukrainian fighter as the best active boxer globally in May 2020.
Oleksandr Usyk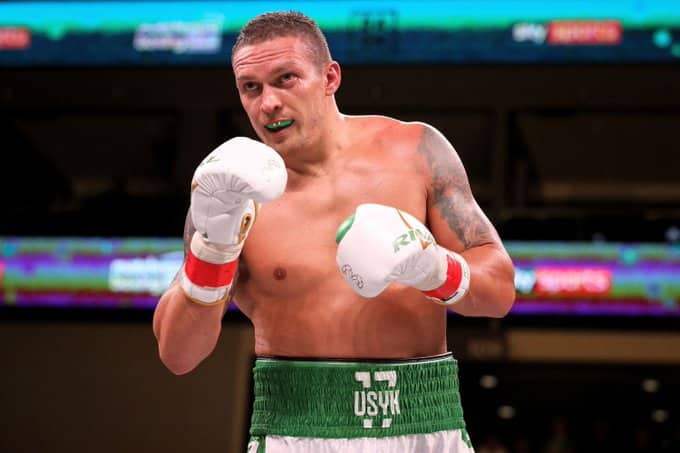 Oleksandr Usyk is a Ukrainian professional fighter with a spectacular world record of seventeen wins from the seventeen contests he featured in. Interestingly, thirteen of those victories were through knockout. He has tallied conquest against tough opponents like Murat Gassiev, Mairis Briedis, and Marco Huck
In 2019, he was one of the most paid boxers, and he unified all four major titles, which are the WBA (Super), WBC, IBF, and WBO titles. Transnational Boxing Rankings Board and The Ring rated Oleksandr Usyk as the fifth most active boxer, pound for pound, globally, while BoxRec rated him as the world's fourth-best active heavyweight.
Overall, it is essential to note that a fighter is not more prominent than other fighters except for the result of the stage contests between them. However, some of the best boxers discussed above have exemplified resilience and determination to put in their best in every contest they find themselves in.
READ ALSO:
5 Fab Mzansi celebrities who have featured in Vogue magazines
Cute photos of SA celebrities and their babies 2020
Floyd Mayweather: Boxing legend flaunts R4m diamond-encrusted watch
Source: Briefly News