Game of Love teasers: August 2020
What is your ideal kind of show? Do you like the one that serves your humour with a little hint of suspense or one that is a reflection of how your life is? If you are looking for one that serves both situations, you might want to go through Game of Love teasers for August 2020 because that is what the show is about.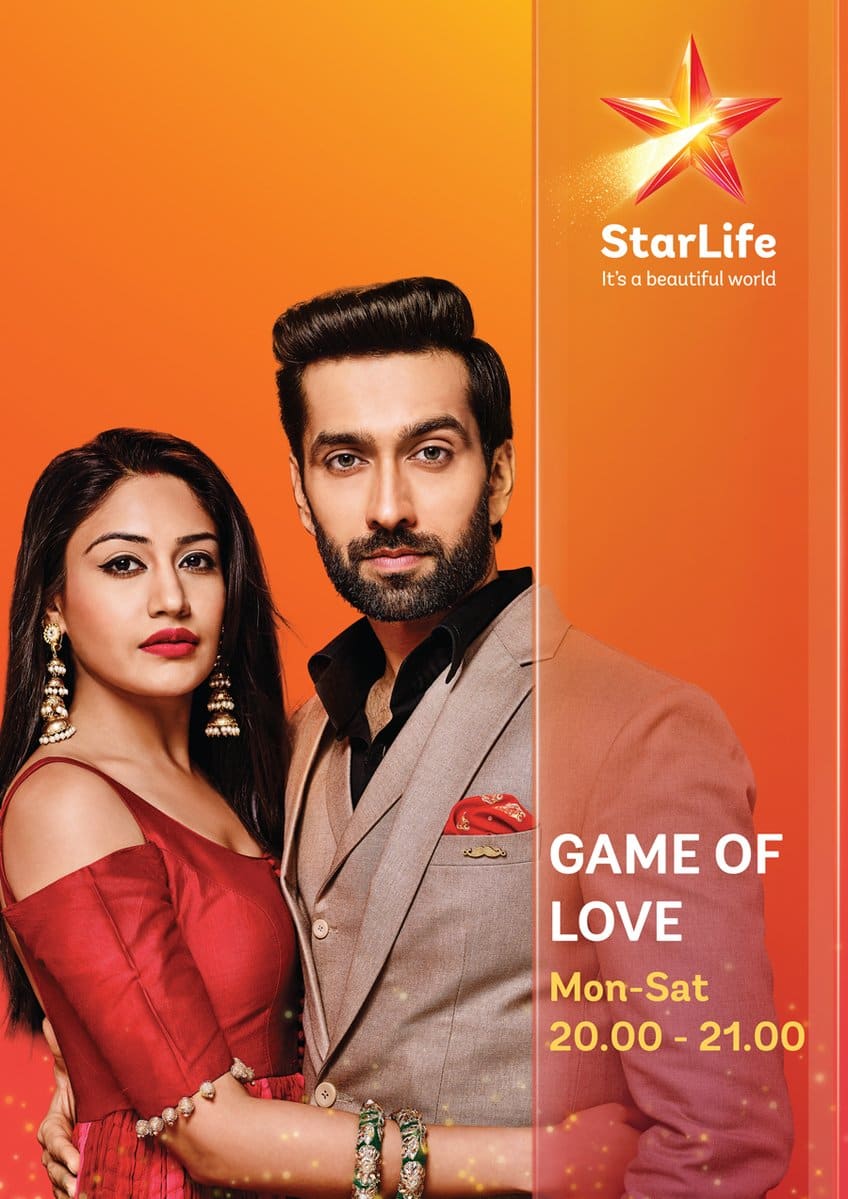 Game of Love is a twisted soap opera that brings out the drama that comes with family being too involved in the affairs of other members. The highlight of the show is the complicated love between Anika and Shivaay and how much they have to endure. Will they finally end up together, or will they let the hurdles take a toll on them? These Game of Love teasers for August 2020 will provide more details about that.
Game of Love teasers for August 2020
These are some of the escapades that you should expect from the oncoming Game of Love episodes that will air in August.
Episodes 261 - 264 - Saturday, 1st of August 2020
Some goons show up unexpectedly and attack Shivaay as he looks for Ranveer, although Mahi shows up on time to rescue him. Will this incident prove to him that Mahi has the best intention towards him?
Pinki raises her concerns to Shakti, claiming that Shivaay does not love her as much as he loves Anika. His attitude towards her makes the situation worse.
Pinki is jealous of Anika because she receives all the credit, while Anika tries to find out more details about the other guy who looks like Shivaay.
Anika meets Mahi and questions him about his intentions, and Pinki demands Shivaay to tell her every detail about his past relationship with Anika. Will he reveal all the details?
Episodes 265 - 268 - Sunday, 2nd of August 2020
Anika insists on knowing why Mahi rescued Shivaay. Later, she comes bearing some shocking news for Shivaay; does it have anything to do with Mahi?
Shivaay informs his brothers that he would like to look into Anika's background, and when she discovers that, she gets furious.
READ ALSO: True Love Teasers: August 2020
Shivaay goes to the orphanage to find out more details about Anika, and she goes to the hospital. Will she discover something unusual about the love of her life?
Shivaay discovers that Mr Bhajaj signed Anika into the orphanage. As a result, he assumes that he is her grandfather; is he making the right assumptions?
Episodes 269 - 272 - Monday, 3rd of August 2020
The details that Shivaay discovers about Anika's troubling past prompt him to commit himself to make her life better. Meanwhile, Pinki bribes one of the guards at the orphanage to do something awful. What is she planning to do?
Anika anxiously waits for the results of the DNA test that will determine whether Mahi and Shivaay are brothers. Later, she questions Shivaay when she learns that he has been spying on her, and the move that she makes lands them in trouble.
Shivaay and Anika break into an abandoned house where they spend some quality time together. Later, they hear an alarm, have they gotten into trouble?
Some armed men unexpectedly show up and hold Anika at gunpoint; will she manage to reach out to Shivaay for help?
Episodes 273 - 276 Tuesday, 4th of August 2020
Shivaay manages to get to the scene and attacks the criminal who is pointing a gun at Anika. In the process, the criminal ends up getting shot.
Shivaay insists that he will not perform Puja, and Pinki comes up with a plan to harm Anika. On the other side, Anika receives a call from the hospital regarding the results of the DNA test. What is the outcome?
Mahi informs Anika that Pinki is not Shivaay's biological mother, and this news leaves her in shock! Later, during the press conference, Nayantara, a club dancer, introduces herself as Anika's mother. How will she react to this information?
Omkara walks Anika home, although later, Shivaay spots her talking to Nayantara.
Episodes 277 - 280 - Wednesday, 5th of August 2020
Anika chooses to spend some more time with Nayantara, will this help her in finding out the truth?
Anika tries to make Nayantara open up about abandoning her, and the reasons that she gives her make her confused. Will Shivaay help her realise what her real identity is?
READ ALSO: Maid in Manhattan teasers (on eExtra): August 2020
Nayantara exceeds Shivaay's expectations in proving that she is Anika's mother, although he insists on conducting a DNA test to put his worries to rest.
Ranveer blackmails Priyanka as Shivaay goes out to collect the results of the test. Will he be fast enough or will Pinki mess up with the reports?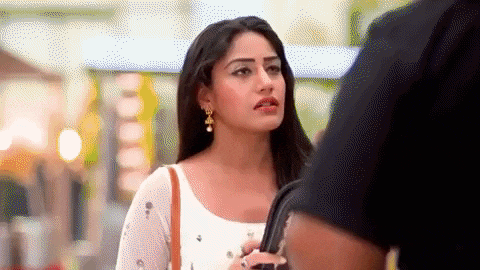 Episodes 281 284 - Thursday, 6th of August 2020
Even though Pinki manages to do away with the report, Shivaay manages to get a second copy from the doctor, and Ranveer tries to make Priyanka trust him. Meanwhile, Pinki mortifies Nayantara, why is she doing this?
Anika discovers that her man is lying to her about her mother. Will she find out more details about his reasons?
Rudra shows up on time and saves Omkara and Shivaay from an explosion, and later, the person who is pretending to be Svetlana blackmails the Oberois. He also does something that puts Gauri's life in danger.
Episodes 285 - 286 - Friday, 7th of August 2020
Shivaay comes home with Gauri and reprimands Omkara for not telling him about his marriage. Later, the members of the Oberoi family conduct the ring ceremony for OmGauri and Shivika.
Shivaay informs Anika about his plans to expose the traitor who instigated Nayantara's arrival. What will he do if he finds out that Pinki is the culprit?
Episodes 287 - 288 - Saturday, 8th of August 2020
Anika finds out the person who is responsible for Nayantara's arrival, and she informs Shivaay about it. Meanwhile, Gauri tries to skip writing her name in the 'Kul Pathri.'
READ ALSO: Blood and Water Netflix cast real names and photos, episodes, full story
Pinki puts up a scene to defame Nayantara, and Rudra finally meets Bhavya. Shivaay gets defensive when Anika informs him that Pinki is responsible for the inconsistencies that have been happening.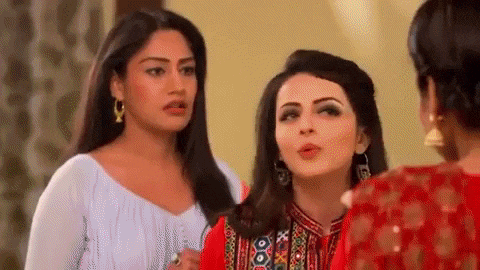 Episodes 289 - 291 - Sunday, 9th of August 2020
Pinki tries to make Anika look like the bad person, and Rudra falls in love with Bhavya.
Shivaay and Omkara beat Ranveer despite Priyanka's effort to stop them. Meanwhile, Pinki makes a deal with Kamini, and Shivika opens up about an emotional experience.
Ranveer shows up at the Oberoi mansion with Priyanka, and later, Pinki and Ranveer confront Anika for helping Priyanka get married. Will Shivaay believe the excuse that Anika is making.
Episodes 292 - 295 - Monday, 10th of August 2020
Anika goes through the CCTV footage and confirms that Pinki is the culprit although she manages to blackmail her.
Pinki tells Anika to leave the mansion within three days, and Omkara and Gauri try to help Anika and Shivaay fix their problems.
Shivaay plans for a romantic night with Anika, although Pinki reminds her that she should leave. Will she listen to her?
Anika and Shivaay share a romantic moment, although Pinki reminds her of the deal that they made. How will she go about her situation?
Episodes 296 - 299 - Tuesday, 11th of August 2020
The Oberois realise that Anika is not in the sangeet; hence they start worrying, and Shivaay talks to the media about Bhavya and Rudra's marriage. Are they married?
Shivaay starts to notice that Anika's attitude towards him has changed. Will he get to the bottom of the matter?
READ ALSO: The River 3 teasers on 1 Magic: August 2020
Anika tries to stop Shivaay from transferring the ownership of the property to Rudra and Omkara, will her efforts bear fruits?
Rudra and Omkara discover that Shivaay is Kamini's son, although Anika stops them from telling him because he is drunk.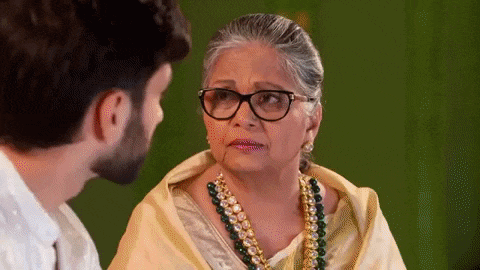 Episodes 300 - 303 - Wednesday, 12th of August 2020
Anika goes to bed without telling her man the truth about Kamini, and Pinki ruins the surprise that Shivaay prepares.
Anika behaves rudely towards Shivaay, who has a surprise for her, and this makes Pinki happy.
Anika makes a revelation about Omkara, and it leaves everyone shocked, and Shivaay makes a drastic decision about it.
Shivaay throws Anika out of the house, will he realise the truth behind her change of attitude?
Episodes 304 - 307 - Thursday, 13th of August 2020
Anika spots Shivaay and Sahil, although she hides from them. Later, Shivaay suffers from a heart attack; will she come to help him?
Anika goes for a job interview, and Ranveer rebukes Kamini for causing Priyanka's miseries. Meanwhile, Ragini plans to capture Shivaay.
READ ALSO: Zee World Age is Just a Number teasers: August 2020
Shivaay focuses on his health and getting better, and Omkara goes into a coma; will he survive?
Rudra and Shivaay get emotional when they think about Omkara, and Kamini plans to cause enmity between Priyanka and Ranveer.
Episodes 308 - 311 - Friday, 14th of August 2020
Ragini puts up a scene in an attempt to capture Shivaay, and Bhavya hides the truth from Rudra. Meanwhile, Kamini tries to create a dispute between Priyanka and Ranveer.
Omkara recovers from the coma, and this makes Shivaay shocked.
Some goons attack and beat up Shivaay, and Anika senses that he could be in danger. Later, Anika meets up with Samar Malhotra and lands the job.
Kamini does something to make Priyanka look like she is mentally unstable, and Anika pretends to be the bride and takes care of the situation when Chanda fails to show up.
Episodes 312 - 315 - Saturday, 14th of August 2020
Shivaay sees Anika dressed like a bride; hence, he is convinced that she is getting married. This makes him lash out at her. Later, he gets arrested.
Omkara and Rudra point fingers at Pinki for causing Shivaay's miseries, and Anika returns and claims to be the owner of the house. This makes Shivaay shocked.
Anika promises Rudra and Omkara to bring Shivaay back to his old self, and Ragini informs her brother that she loves Shivaay.
Anika tries to make Shivaay jealous by calling Rohit, will her plan work?
Anika
Anika goes through another rollercoaster as she is determined to be in her man's life despite Pinki's efforts to separate them. Pinki blackmails her and uses her past as leverage for her to get out of her man's life. How long will this situation last?
Shivaay
Shivaay goes through a tumultuous situation as he tries to find out more details about his woman's past. This encounter makes him cross paths with her, and when she starts behaving abnormally, he throws her out of the house. Later, he sees her in a wedding gown and believes that she is getting married. What will he do to stop her?
Game of Love teasers for August must have left you with a couple of questions about how everything will unfold. If you wish to find out more details, you ought to check out the show when it airs.
READ ALSO:
The Queen Teasers: August 2020
Iron Rose 2 teasers: August 2020
Wild Skin Teasers: August 2020
Source: Briefly.co.za