Mackenzie Bezos net worth: is she the richest woman in America?
The world knows Mackenzie Scott Bezos as an ex-wife to the richest man in the world, Jeff Bezos. However, other than that, she is an American novelist, activist, and philanthropist who has been trending lately for her immense wealth. Mackenzie Bezos net worth has left many questioning whether she is the richest woman in the land of the free. Is she?
The famous Mackenzie recently lit the internet when she divorced the wealthiest man on earth, acquiring part of their wealth in the process. The two married in 1993 but fate would tear them apart in mid-2019. Parting ways with the Amazon founder not only brought Ms. Scott Tuttle to the limelight but also qualified her among the richest women and wealthiest people in the world.
Mackenzie Bezos net worth Forbes
What is MacKenzie Bezos worth? Mackenzie is now the 22nd richest person in the world with a real-time net worth of $58 Billion as of 20th July 2020. Soon after her 25-year marriage encountered an iceberg, Mackenzie was prompt to commit to the Giving Pledge. This pledge was a consent to dedicate more than half of her wealth to charities during her lifetime and after her death.
READ ALSO: Jeff Bezos education, net worth 2020, children, ex wife, how he spends his money, cars, house
How is MacKenzie Bezos rich?
She is among the richest American women considering her shares in Amazon and involvement in other businesses. Mackenzie Bezos net worth ranking went even higher following her dramatic divorce with Jeff Bezos. Jeff transferred a quarter of his Amazon stake (4% of the company equal to 19.7 million shares) to his ex-wife as part of the divorce settlement. Equivalent to $36 billion, the settlement was enough to place Mackenzie in the list of the wealthiest people across the world.
MacKenzie Bezos net worth source of income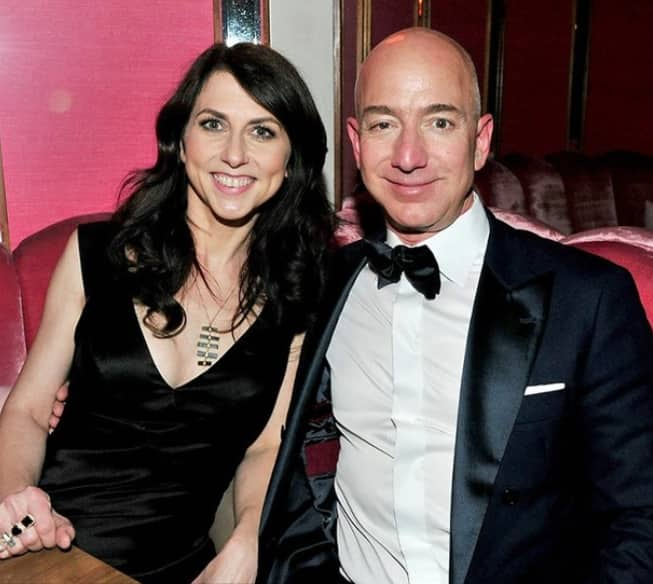 What is Mackenzie Bezos source of income? Mackenzie's shares in Amazon are her primary source of wealth. However, she shocked many when she withdrew 200,000 shares equal to $350 million and about 1% of her stakes from the company. News sources, including Forbes, reported that she had either sold, gifted, or transferred them all from Amazon.
Besides a lump sum settlement from the divorce, Mackenzie channels in money from her stakes in various companies and through business engagements. She is the founder of Bystander Revolution, an anti-bullying organization established in 2014, in which she serves as the executive director and gets income from her role. She is always on the spot for her hard-working nature and enthusiasm, and she is a renowned author of two novels.
MacKenzie Bezos net worth before divorce is unknown. However, together with Jeff, they had about 16.3 percent of the shares at Amazon ($143 billion shares) before separating.
READ ALSO: List of the richest city in Africa - how many SA cities are on the list?
Is MacKenzie Bezos the richest woman in the world?
Jeff Bezos's ex-wife steadily rose to the rank of wealthiest women in the world following her huge alimony settlement. Mackenzie is one of the richest American women with a whopping net worth of about $58 billion as per the real-time Mackenzie Bezos net worth 2020. Overall, she is the 3rd richest woman worldwide. The richest and 2nd richest women are Francoise Bettencourt Meyers ($65.6B) and Alice Walton ($62.5B) respectively.
A good number of people who were closely following the divorce updates knew that Ms. Scott Tuttle was heading for the first place as the richest woman. Others believed that Bezos would not defend his first place after that. It is surprising how the two are both doing well financially barely a year after their broken vows.
About MacKenzie Bezos
The 50-year-old American author, MacKenzie Scott Tuttle, was born in San Francisco, California, the U.S. She attended Princeton University from where she graduated in 1992 with a Bachelor of Arts/Science. She was a student of the renowned author Toni Morrison at the university and worked as her research assistant. One of her novels, The Testing of Luther Albright, earned her the American Book Award in 2006.
She met Jeff in 1992 when she was a research associate and Jeff was the Vice President at D. E. Shaw, a New York City hedge fund. Bezos and Mackenzie grew intimate beyond their boss-employee relationship and married off after three months of dating. The ex-lovers now have four children together. She currently resides in Seattle, Washington.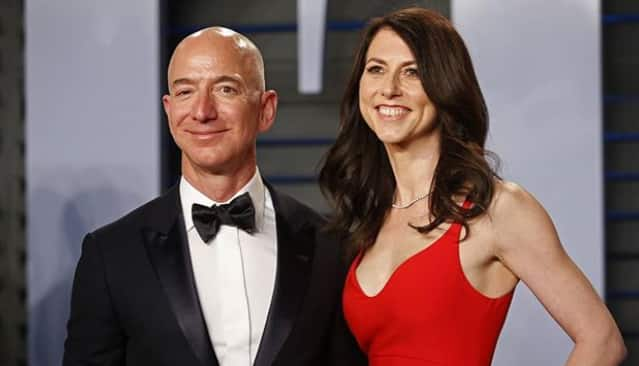 READ ALSO: The stories, facts and figures of the top 10 richest people in the world
Mackenzie Bezos net worth has increased steadily in the recent past, especially after her divorce settlement. She continues to build her empire of wealth and is undoubtedly one of the richest and most influential American women of our time.
READ ALSO:
Briefly.co.za reported last week that Billionaire Jeff Bezos had added over $13bn to his wealth in one day, Monday, 20th July 2020. Mackenzie's wealth also went up by $4.6 billion, and Amazon's shares increased to $7.9 billion.
This daily amount by Bezos was the biggest wealth growth for an individual since the creation of the Bloomberg Billionaires Index in 2012. Amazon's shares skyrocketed to 7.9%, which is the most it has been since December 2018.
Source: Briefly.co.za