- President Cyril Ramaphosa says that the opportunities presented by the 'dark cloud' of Covid-19 are the nation's silver lining
- With countless jobs under pressure due to lockdown, Ramaphosa encouraged SA to take advantage and eke out a living through small businesses
- Young citizens especially are encouraged to take the leap into self-employment during this crisis
PAY ATTENTION: Click "See First" under the "Following" tab to see Briefly.co.za News on your News Feed!
President Cyril Ramaphosa is impressed by the determined hustle SA has displayed during the Covid-19 pandemic.
In his weekly letter to the nation, Ramaphosa says that the hard times have served as an opportunity to enterprising citizens:
"The old saying that 'necessity is the mother of invention' comes to mind when I think about the resilience and ingenuity shown by South Africans during the past three months.
"This ingenuity is being demonstrated by young entrepreneurs as our country is battling the spread of the coronavirus that has brought about fundamental changes to our way of life and doing business."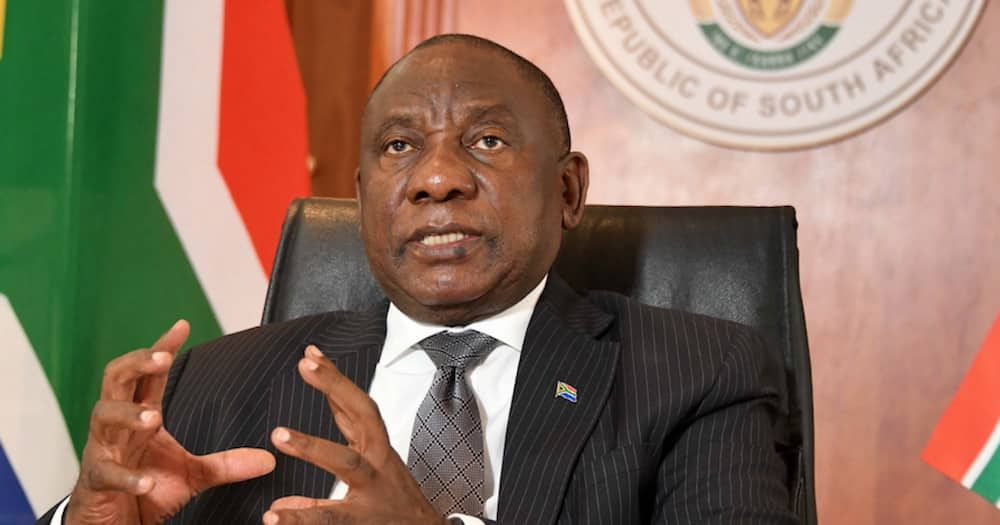 While the situation at hand may be grim, many have seized the chance to make something of their ideas:
"As much as Covid-19 hangs over our country, there is a silver lining to this dark cloud. As much as we have to face enormous difficulties and challenges, such as rising unemployment and poverty, there are a number of opportunities that we need to look out for to undo the harsh consequences of coronavirus. There are a number of South Africans who are searching for the silver lining."
READ ALSO: Presidential ties: Diko's husband allegedly scores R125m Covid-19 deal
Citizens who lost their jobs as a result of the pandemic and even some who were already unemployed when it hit have turned their attention to the future, explained Ramaphosa:
"Some have started small business ventures because of personal circumstances, like losing their jobs. Others who were previously unemployed have seized the opportunity provided by the pandemic to create their own income.
"The creative and enterprising spirit of young people that has been brought to the fore during the pandemic must be harnessed and supported. Even in our darkest hour, we must look to these green shoots of renewal. They are the silver lining to the dark Covid-19 cloud."
Ramaphosa is adamant that economic recovery needs to begin while the nation is still in the grip of the virus, regardless of how small the idea may seem at first:
"Our economic recovery cannot wait until the coronavirus pandemic is over. It needs to start now. Whether it is a vendor selling their wares at a taxi rank, a small internet cafe providing vital services like connectivity and printing, or home industries and mobile wagons selling food, these businesses are a lifeline to both urban and rural communities.
"They are a means of livelihood for their owners and more often than not employ others from the same community."
READ ALSO: Study: Over 2.5 million citizens lose employment due to Covid-19
The president encouraged the youth to seize the chance to embrace self-employment and uplift the nation as a result:
"This is a rallying cry to other young people out there to take the great leap of faith into self-employment. The best businesses come from good ideas that respond to a community need.
"I call on young people, especially in townships, to take advantage of the opportunities on offer to guide them along the path towards entrepreneurship. The conditions may not be ideal. The circumstances may not be perfect. But now is as good a time as ever to start. And you can be assured of our full support."
Earlier, Briefly.co.za reported that a study had found over 2.5 million citizens had lost their jobs between February and April due to the pandemic.
The hardest-hit by these losses are women and other vulnerable citizens, according to researchers.
With the economic impact of the lockdown already evident, it remains uncertain what SA's unemployment rate will look like by the time the dust settles.
Enjoyed reading our story? Download BRIEFLY's news app on Google Play now and stay up-to-date with major South African news!