- Siya Kolisi has spoken out in public for the first time about the Black Lives Matter movement
- He shared a candid and intimate account of his experiences growing up and later whi;e playing for the Springboks
- Kolisi had a powerful message that he learned the hard way, South Africa needs to have some difficult conversations if we want change
PAY ATTENTION: Click "See First" under the "Following" tab to see Briefly.co.za News on your News Feed!
Springbok captain Siya Kolisi has finally spoken out about Black Lives Matter. He posted a serious video on Instagram where he expressed himself and how he felt about the movement.
Kolisi shared his experiences growing up as a black child in a world that made him feel like his life did not matter.
Growing up in a township creates challenges that people who enjoy a more privileged life simply cannot understand unless they make the effort to learn what it is really like to grow up trying to survive each day.
Briefly.co.za learned Siya revealed that when he had the opportunity to study at Greys College, the culture was so different. He struggled in school as he had to learn English and he was very blunt when he said that he felt stupid.
His classmates did not understand him on a basic level because they did not understand where he came from. He only had a couple of close friends who made the effort to visit his township, which was only 15 minutes away.
When he started playing for the Springboks, the culture of rugby was also very different for him, everything was in Afrikaans, which he could not speak at the time. Again he revealed that he felt stupid and was too scared to admit that to his teammates.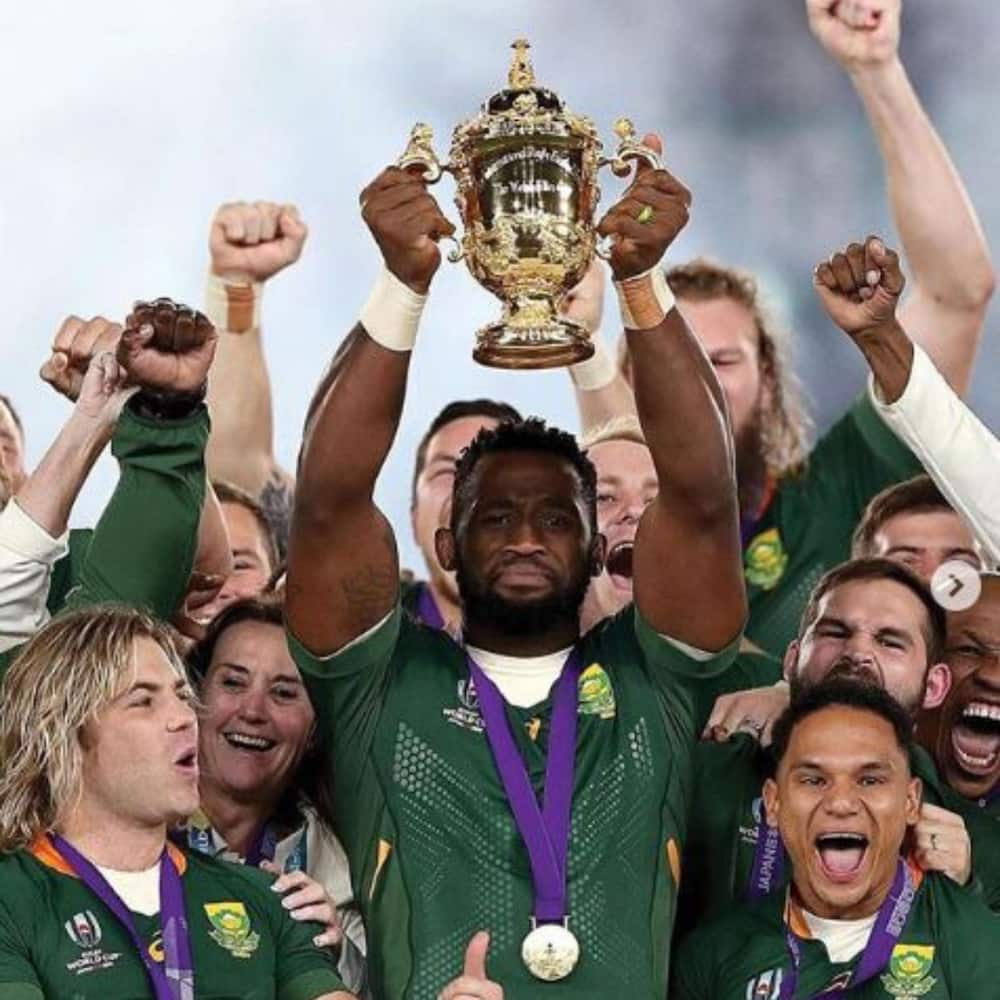 READ ALSO: Ntsiki Mazwai's lie about DJ Fresh gives rise to #SueUsAll movement
When Rassie Erasmus took over he addressed the issue from the start and acknowledged that rugby needed to transform, not just the colour of the players but the culture of the team, to reflect the country and make everyone feel valued.
"That conversation actually changed the game for us as a team, you know, then we felt valued."
Kids in townships were inspired by the new team, knowing that if Siya could do it, so could they.
Kolisi made a passionate plea that South Africa is stronger together but if we don't understand each other's pain and suffering than we are not really together.
"Until our lives matter, no lives matter."
He said people need to have the difficult conversations that will move the country in the right direction. He said that there is no time left to be scared and silent, people need to talk about the reality of South Africa.
Additionally, Kolisi said that we must change so that the next generation has a better future and he is prepared to sacrifice his position for the children of tomorrow.
READ ALSO: Halala: Unemployed man who asked SA to pray for him lands job
Briefly.co.za had earlier reported that Siya Kolisi had reacted to the news that Zindzi Mandela passed away by sharing a powerful video of her on Instagram, paying tribute to the daughter of Nelson Mandela.
Briefly.co.za has learned that Kolisi has become increasingly involved in South Africa's political scene by helping those in need and sharing news of powerful people doing amazing things.
READ ALSO: Somizi flexes "rich gang" as he leaves home to work from home
In other news, Briefly.co.za reported that Rachel Kolisi reportedly has a new whip. The wife of Siya Kolisi took to Instagram to show off her new wheels. The beauty revealed she joined the Mercedes-Benz family with a stunning photo.
Rachel rocked an olive green shirt and pants and paired it with tan boots as she stood in front of her Merc. She captioned the photo:
"I drive like a girl. Honoured to be apart of the @mercedesbenzsa fam."
Enjoyed reading our story? Download BRIEFLY's news app on Google Play now and stay up-to-date with major South African news!