- Dr David Stead, an infectious diseases specialist, has opened up about the realities of the challenges that Covid-19 has created
- He is responsible for making life-and-death decisions, such as who gets oxygen, and one of his greatest fears is running out of treatment capacity
- The healthcare system was not in great shape before the pandemic and has since been placed under considerable strain
PAY ATTENTION: Click "See First" under the "Following" tab to see Briefly.co.za News on your News Feed!
Dr David Stead, infectious diseases specialist and Head of Medicine at Cecilia Makiwane and Frere Hospitals in East London, has revealed in an interview that the Covid-19 pandemic is the greatest challenge the medical world has faced in living memory.
His role requires him to make life-and-death decisions in the ICU, such as about who gets put on oxygen supply and the number of patients the healthcare system can cope with.
The healthcare system in his province was under strain before the pandemic and cracks are starting to appear.
"There's no doubt that this is the biggest challenge we face in the living memory of being in practice for 20 years … The growth of the pandemic is very intense," said Stead.
The Eastern Cape has seen the number of infected double every two weeks and deaths have been undercounted in the province, according to Groundup.
READ ALSO: Fake medical intern fooled KZN hospitals: No record of her at Wits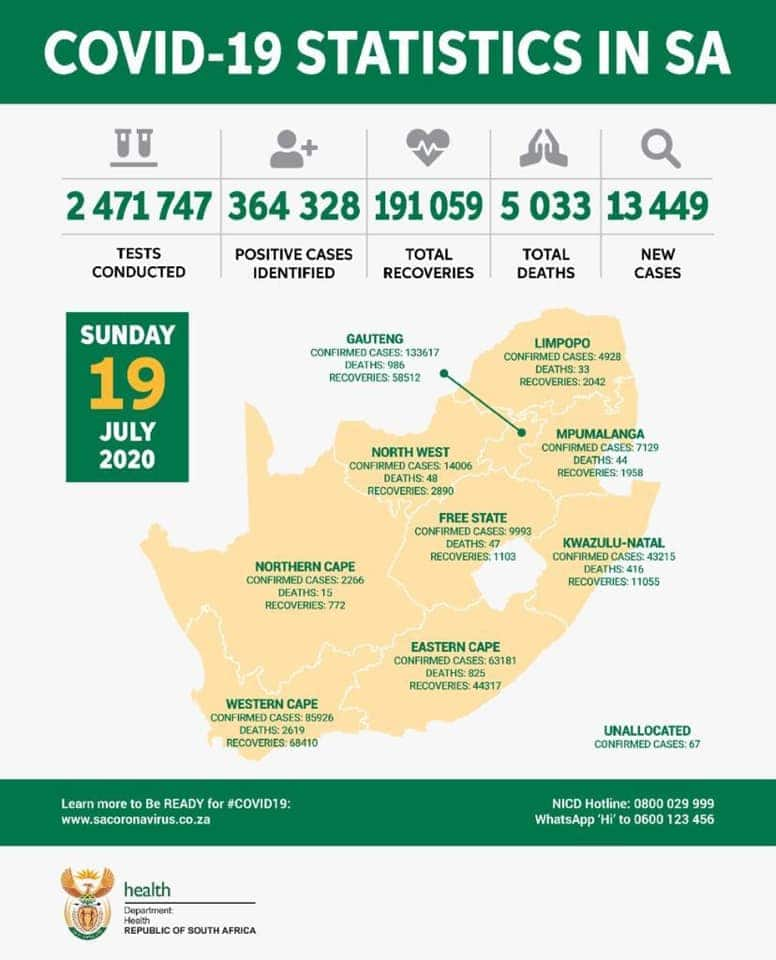 Sead said: "We fortunately have not reached a point where we have to decide who gets oxygen, but that is one of our greatest fears – to run out of capacity with oxygen.
"The decisions we have to make is who gets more than just an oxygen mask, because when patients are not coping with oxygen face-masks, they get escalated to high levels of care and unfortunately that is extremely limited.
"We have non-invasive ventilators but some patients require mechanical ventilators and that is extremely restricted in the state centres at the moment.
"We have been offering very little intensive care for Covid and that is some of the hard decisions I have to make. It's generally younger patients without comorbidities that would be candidates."
Staff shortages are becoming an increasingly greater problem.
"We have already had more than 150 staff at Cecilia Makiwane that have been off sick, although some of them have recovered and come back to work. Every day there's a staff member who tests positive," he said.
READ ALSO: MEC blows R348k on hotel stay, rejected houses supplied by government
Stead himself has contracted Covid-19 and he is convinced he got infected at work.
"I was expecting to get an infection at some stage and I'm sure I got it from work because I didn't have any contacts outside of work. We have been fairly isolated outside of work.
"I have had close contact with Covid-19 patients and some colleagues who had been infected as well, I'm not sure which of those I caught it from," said Stead.
He is concerned that people are still not taking the virus seriously.
"I think some people may be comfortable for themselves, but they still don't realise that by catching Covid they are passing on the chain of infections and they might infect someone that can die of Covid."
Briefly.co.za earlier reported that Mineral Resources Minister Gwede Mantashe has been admitted to hospital after his symptoms worsened.
Minister Gwede Mantashe has been admitted to hospital after announcing that he has tested positive. His wife also tested positive but her symptoms are not severe and she is isolating at home.
Meanwhile, one KwaZulu-Natal hospital has recorded over 300 staff infections, crippling the quality of healthcare.
Briefly.co.za explores these stories and the latest on the Covid-19 pandemic in South Africa.
Enjoyed reading our story? Download BRIEFLY's news app on Google Play now and stay up-to-date with major South African news!