- The EFF has weighed in on the controversy taking place within President Cyril Ramaphosa's office after it emerged that his spokesperson's husband allegedly scored R125 million in tenders
- The Red Berets are 'disgusted' by the allegations of this 'blatant conflict of interest' which sees the relatives of politicians scoring big in the name of the Covid-19 crisis
- The EFF says that this only proves its call for an overhaul of SA's tender system is right on the money
PAY ATTENTION: Click "See First" under the "Following" tab to see Briefly.co.za News on your News Feed!
The Economic Freedom Fighters have issued a statement on the alleged tenders handed to Madzikane Diko, the husband of President Cyril Ramaphosa's spokesperson Khusela Diko.
In response to these allegations, the EFF says that it is 'disgusted by the apparent conflict of interest that resulted in the awarding of a tender to provide Personal Protective Equipment' to the Gauteng Health Department.
The Red Berets say that, as disturbing as this claim is in and of itself, the allegation that the cost of PPE was inflated is just as unsettling:
"Even more shockingly, Diko's company is said to have inflated to cost of the PPEs it was providing to the Department to amounts that were significantly above the regulated prices for PPEs.
"These regulated prices were put in place to prevent parasitic companies such as Diko's from exploiting a human crisis for personal benefit."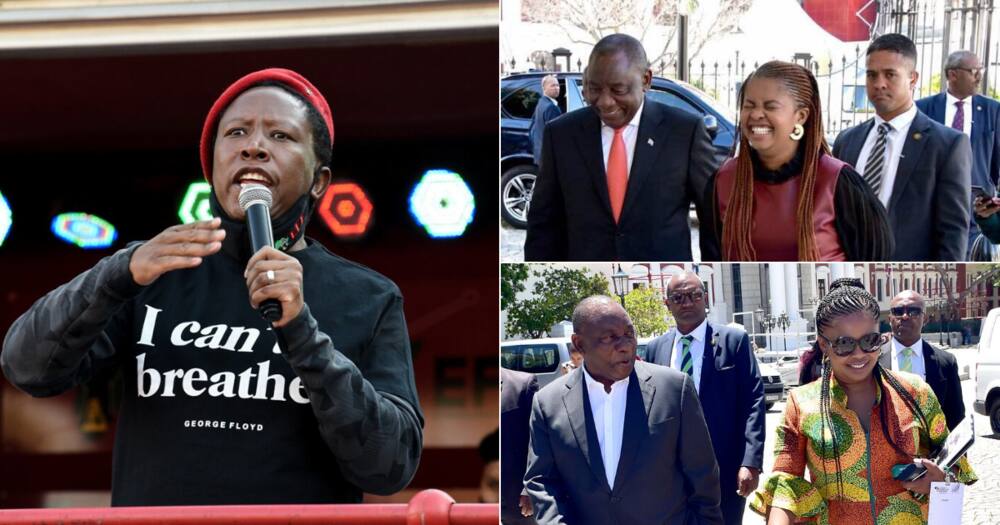 READ ALSO: Presidential ties: Diko's husband allegedly scores R125m Covid-19 deal
The EFF says this ordeal has proven its calls for an overhaul of the system were completely justified, pointing out that companies use the system to loot state coffers:
"The EFF condemns this blatant conflict of interest which sees the kin of government officials profiting from a global pandemic. We have long argued that the tender system in SA is a method used to loot state coffers by exploitative companies and the only way to avoid this is to build state-capacity to manufacture goods and provide services."
The party, as far as Diko herself is concerned, has called for Ramaphosa's spokesperson to be immediately dismissed and a probe to be launched:
"It cannot be that Diko was awarded a tender swiftly after the announcement of the national lockdown and no undue influence was gained as a result of her proximity to the Presidency."
Earlier, Briefly.co.za reported that a report has alleged that President Cyril Ramaphosa's spokesperson Khusela Diko and her husband have benefited from the government's multi-billion-rand effort to supply Covid-19 personal protective equipment.
Diko's husband, Madzikane II Thandisizwe Diko's company Royal Bhaca Projects was handed R125 million in contracts by the Gauteng Department of Health.
Royal Bhaca secured two contracts to the tune of R47 million and R78 million to supply and deliver PPE to the department.
Enjoyed reading our story? Download BRIEFLY's news app on Google Play now and stay up-to-date with major South African news!