Dad emotional as couple adopts his daughter, sponsors her education
- A Gambian lady has narrated how a couple adopted her and sponsored her education in the United States
- The unidentified lady says she begged her father to allow her to move to the US to study
- She thought studying in the US would be easy but realised it wasn't so when she arrived
PAY ATTENTION: Click "See First" under the "Following" tab to see Briefly.co.za News on your News Feed!
A Gambian lady has shared an inspiring story of how a couple adopted her and sponsored her education when she moved to Maryland, United States.
The unidentified lady said she begged her father to allow her to move to the US to study, thinking the North American country would be easy.
The lady said arrived in the US with $150 in her pocket and stayed with a Gambian family in Maryland.
She wrote:
"For two months I visited schools, asking for financial aid but nothing was available for people like me. I began to accept the reality that I would need to go back home."
READ ALSO: Motshekga: Experts were against sending children home, risk is higher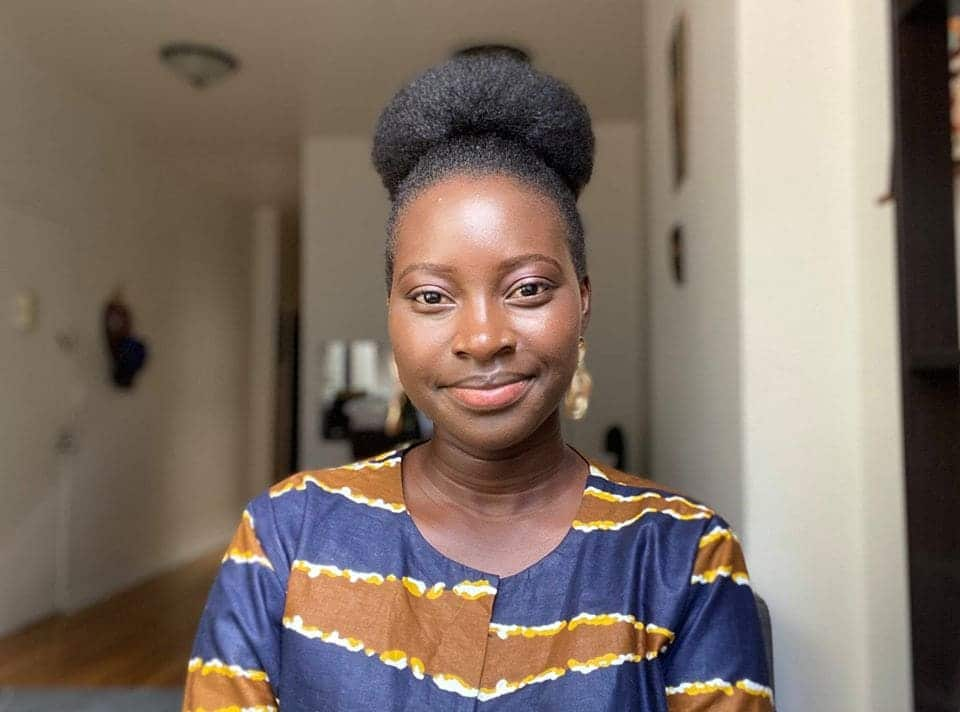 READ ALSO: Top 10 African countries with the most improved healthcare systems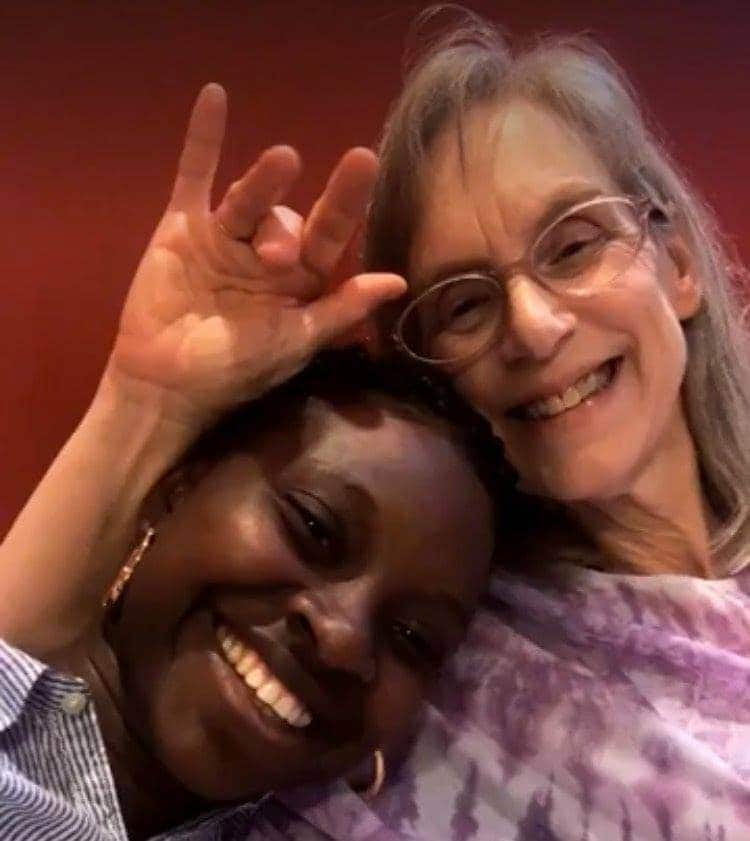 READ ALSO: Explainer: President Ramaphosa's plan to tackle Covid-19 corruption
She said she visited a school called Montgomery College and learnt about a scholarship for international students.
The lady said the deadline for the application was approaching and she needed to submit her application that day, adding that she searched everywhere for a computer.
She while walking through the hallways looking for any door that was open, she discovered Professor Rudin.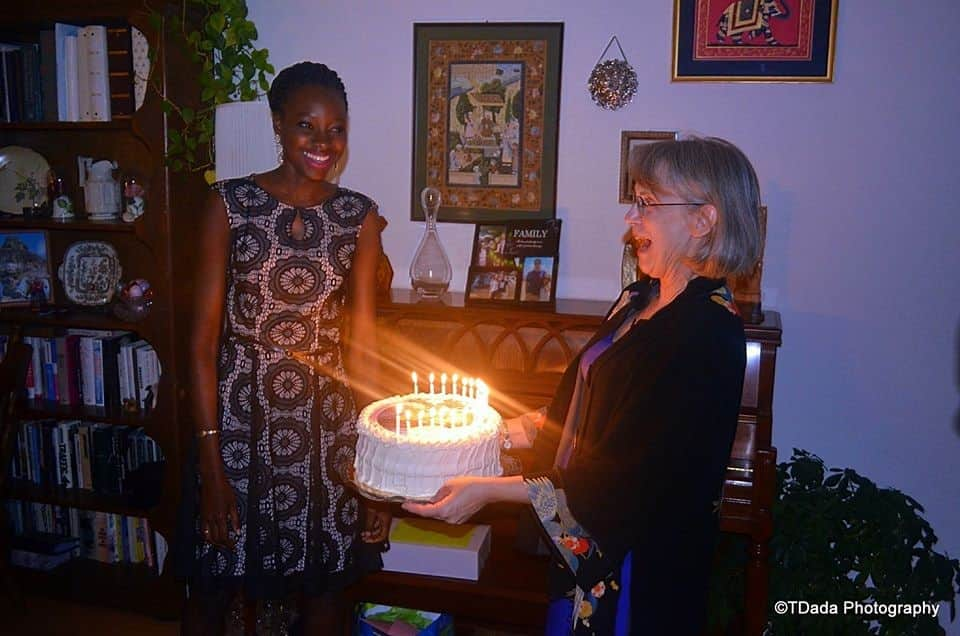 The lady said:
"She was sitting at her desk. She had currency from all over the world hanging on her wall. I noticed a bill from Gambia, and that's how we started talking. I stayed for two hours. I told her my entire story, and by the end we were crying and hugging each other.
"Kelly researched the scholarship and learned it wouldn't work out. But that night she spoke to her husband Tom, and they decided to pay for my school fees."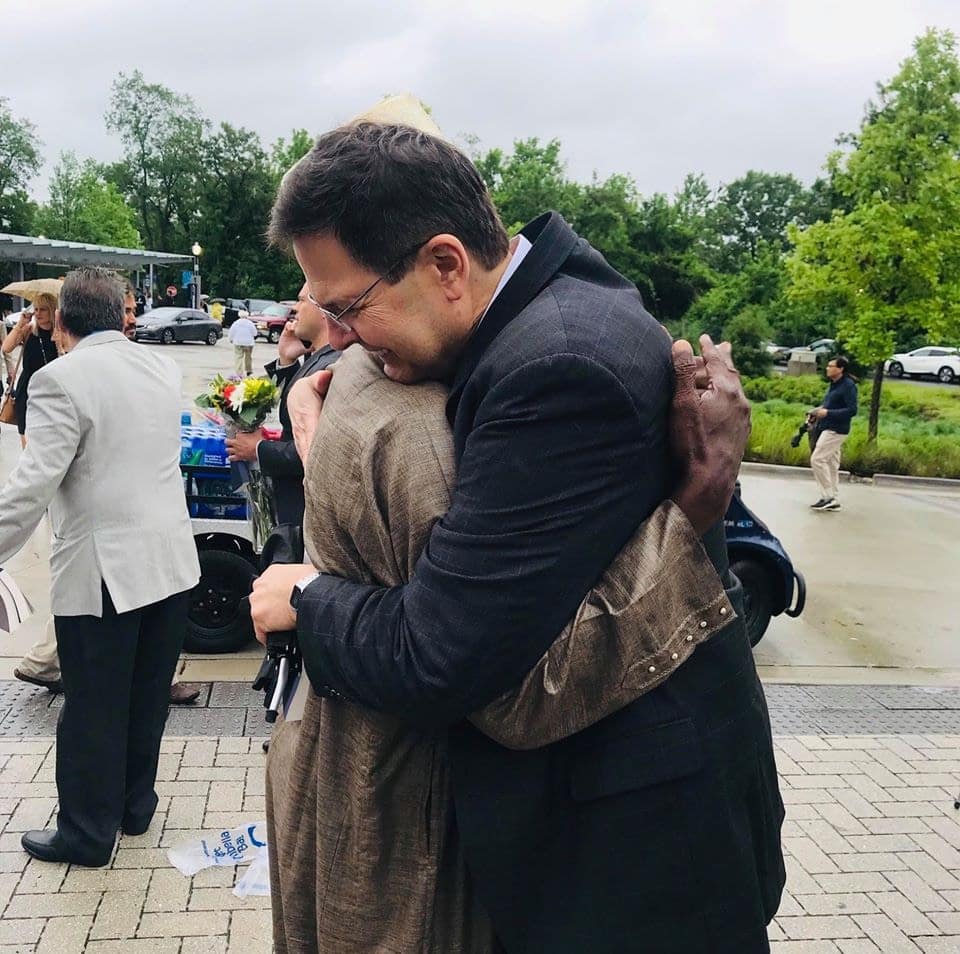 She said the woman and her husband gave her money for food and clothes. The young lady said the professor got her a phone added her to her family plan, adding that she is still on that plan today.
According to her, she lived with the family for two years. She said the professor made her breakfast every morning, adding that they drove to school together.
She said:
"She and Tom became like my parents. And her children became like my siblings."
She said the family hung pictures of her around the house and helped her with her education in the US.
According to her, the couple sponsored her father's trip for her graduation when she finished from Georgetown.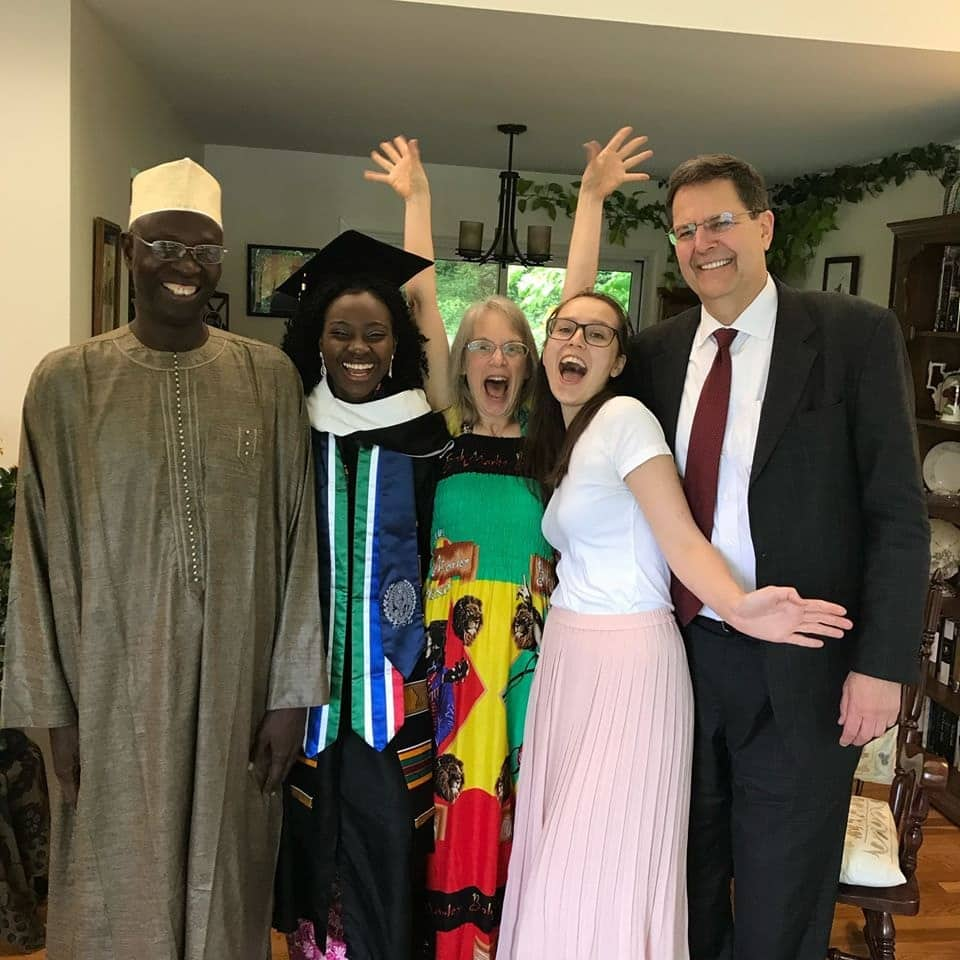 READ ALSO: Police use force to disperse peaceful protesters: #JobsSaveLives
Meanwhile, Briefly.co.za earlier reported that many of the men and women leading South Africa once lived in exile due to their ties with the ANC.
Minister of Finance Tito Mboweni was one of them and he went into exile in Lesotho in 1980.
However, he also spent time in the United Kingdom and was taken in by a kind family. On Thursday, Mboweni revealed the identities of his 'adoptive parents' in the UK as he shared a touching tweet:
"Here they are, my "adoptive" UK "parents". Peter and Liz Jackson. At our home in Derbyshire, near Sheffield, England countryside. The house is a converted barn. It's like in Makgobaskloof. Peter has passed on. May his soul rest in eternal peace. Liz was a member of the CPGB for years."
The news sparked a strong reaction with many passing on their condolences to the minister. Many tweeps were surprised to learn that he had be taken in by a British family.
Enjoyed reading our story? Download BRIEFLY's news app on Google Play now and stay up-to-date with major South African news!
Source: Briefly.co.za