Covid-19: Professor Karim believes Ubuntu is SA's secret weapon
- Professor Salim Abdool Karim believes that South Africa has a secret weapon to use against Covid-19, Ubuntu
- Professor Karim is the chair of the health minister's advisory committee and therefore is an authority on Covid-19 in South Africa
- He believes that South Africans will care for each other during these challenging times
PAY ATTENTION: Click "See First" under the "Following" tab to see Briefly.co.za News on your News Feed!
South Africa has a wide arsenal of weapons in the fight against Covid-19, such as lockdown regulations, our healthcare system and society.
The latter has a secret weapon that can help South Africa beat this virus and that is Ubuntu.
World-renowned Professor Salim Abdool Karim believes that it is Ubuntu that will ultimately save South Africa.
Karim spoke with Nature where he revealed his thoughts on South Africa and the virus, he is an authority on the subject as he is the chair of the health minister's advisory committee.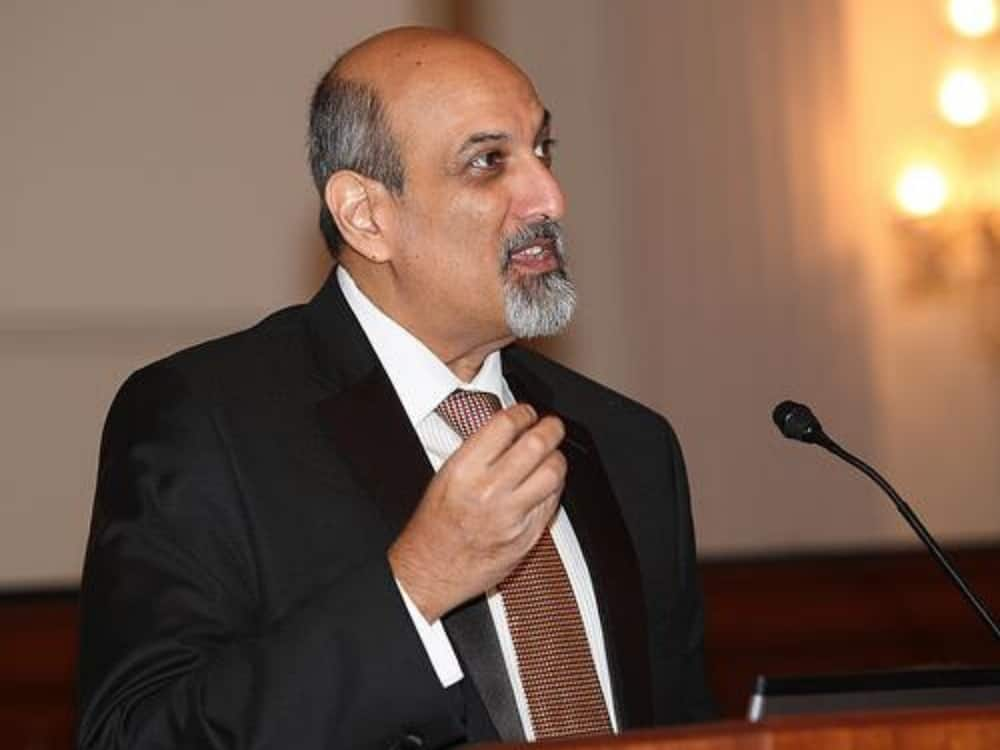 READ ALSO: Malcolm and mam Thembi celebrate 1 million likes with hilarious video
"This virus exposes the fault lines in our society. But I think when we get to a point where sufficient numbers of people have a relative, or family member, or someone in their neighbourhood who has been sick or died from the virus, individuals are moved to collective action so that they can stand united again," said Karim.
"When the problem didn't seem so serious, when the lockdown slowed transmission, people questioned the restrictions as those of a nanny state.
"But I think we are going to realise pretty soon that the best protection we have from this virus is ubuntu — a South African word that means 'I am because you are'. I am safe because you are safe.
"I saw that in HIV, when people saw the deaths of those close to them, it pushed a change in behaviour. We as a country are built on the principle of ubuntu. We have to rediscover that, or we won't defeat this virus."
Karim warned the cases of Covid-19 will rise substantially in South Africa, with the possibility of exceeding 1 million.
READ ALSO: Dad goals: Video of Siya Kolisi dancing with daughter is a mood
He revealed that being the chair of the advisory committee has placed him a stressful situation of having to inform South Africa of the hard truth and severity of the virus.
"We hoped SA would end up having some 'mojo' that would protect it better than other countries. But the reality of SA dictates otherwise," he said.
"Large parts of our country do not have the ability to institute social distancing and for people to wash their hands regularly. So, we had to plan that we would not be able to contain it, while hoping that we would.
"But when I presented the likely scenario to politicians and later to the public around Easter, I explained that we had to face a difficult truth — that we were not likely to be able to contain the virus, and that the spread would probably rise exponentially as we eased lockdown restrictions. It was really difficult to say that to the entire nation."
Earlier, Briefly.co.za reported that Professor Salim Abdool Karim has revealed that he believes that South Africa will be over the worst of what Covid-19 has to offer by October or November.
He revealed this during an interview with Jacaranda's Martin Bester in which he said that he believed he could put a date on when SA will be past the worst of the pandemic:
"Alcohol-related injuries are using exactly the same services as we need for the Covid patients. It makes sense for us to think of short-term solutions. We'll be over the worst by October and November."
In other news, Briefly.co.za reported that President Cyril Ramaphosa has once again held one of his 'family meetings' with South Africa on Thursday evening.
Ramaphosa announced that all public schools will be closed for the next four weeks, something he says is the international practice in the face of high infection rates.
Schools will close on 27 July and reopen on 24 August with a few exceptions. The current academic year will be extended past the end of 2020.
Enjoyed reading our story? Download BRIEFLY's news app on Google Play now and stay up-to-date with major South African news!
Source: Briefly.co.za