Made for Each Other teasers: September 2020
In Made for Each Other teasers for September 2020, Komolika fails to kill Prerna in the hospital. Her plan to bear a child for Anurag and use the child to force him into marriage also hits a dead end; therefore, she resolves to convince him to look for a man for Prerna to marry. On the other hand, Prerna is plotting to prevent this marriage from happening. The vehicle that hit Prerna has been found, but the cops do not know the person behind the attempted murder.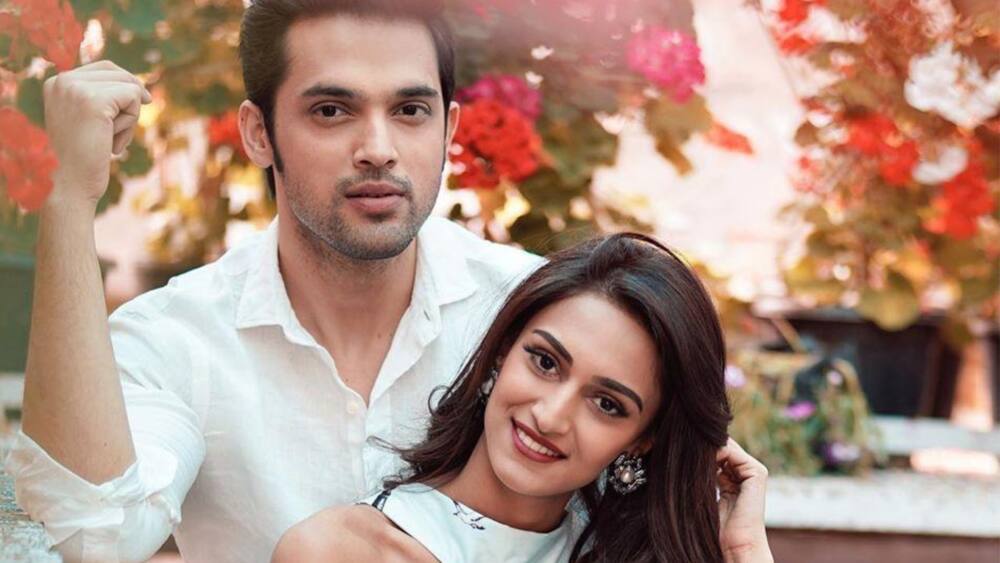 Strong people fight to keep their loved ones close to themselves. The story gets spicier by the day because Prerna is wiser now. Where did she learn to counter-attack the plans of her enemies and outsmart them with minimal efforts?
Made for Each Other teasers for September 2020
Watch this drama series on Star Life from Monday to Friday at 19h30. Here is what you should expect to see in September.
What is Prerna's husband in secret?
Anurag is curious to know what he is concealing because his behaviour is strange. Will Prerna believe him even if he found out the truth?
1/09/2020: Tuesday (Episode 316)
Is there a reason for Anurag to investigate Prerna's spouse, or are his actions motivated by jealousy? He explains to Komolika that he feels a special bond connecting him to Prerna and her unborn child. Moloy invites people to a party.
2/09/2020: Wednesday (Episode 317)
Komolika comes up with another deadly plan against Prerna. Veen loses control over her temper and exposes the secrets of Prerna's husband to Anurag unintentionally.
3/09/2020: Thursday (Episode 318)
Prerna declares the firm decision she has made about Anurag. Anurag enters Shekhar's house secretly, and Mohini's comments about Prerna's unborn baby deeply hurts Veena.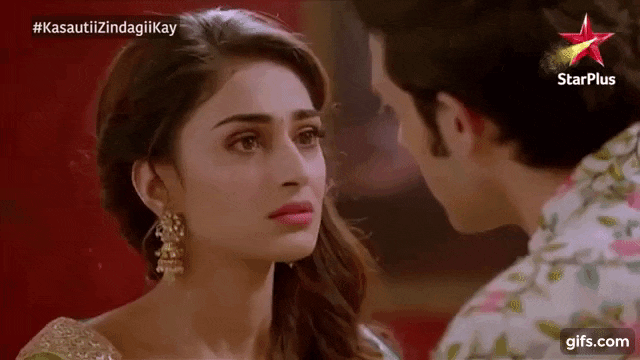 READ ALSO: Lies of the Heart teasers: September 2020
Prerna is trapped in false accusations
Komolika tarnishes Prerna's reputation once more. However, Aruga does not buy any of her cooked stories because he trusts the women he loves.
4/09/2020: Friday (Episode 319)
Anurag seeks to speak to Prerna as soon as he learns that Komolika, the drama queen, has created a scene in the mansion by accusing her of theft.
7/09/2020: Monday (Episode 320)
Komolika commands the cops to look for the lost item in Prerna's house before searching anywhere else. Still, Anurag tries to calm the situation to protect the suspect from getting arrested.
8/09/2020: Tuesday (Episode 321)
Komolika swears to kill Prerna because she endured shame in front of the entire family when they discovered how she framed Prerna.
9/09/2020: Wednesday (Episode 322)
Prerna receives a sweet surprise from Anurag. At the same time, Komolika sets the plan to kill her into motion, hoping that she will finally succeed.
10/09/2020: Thursday (Episode 323)
Will Komolika succeed in killing the woman she hates the most in the world? She has become so wild that she does not think about the consequences of her irrational decisions.
Is Komolika a nurse?
Komolika transforms herself into a medic to get what she wants. No one in the hospital will notice that she is not a member of their staff.
11/09/2020: Friday (Episode 324)
While Komolika dresses as a nurse and sneaks into Prerna's house unnoticed, Anurag lends Veena a comforting shoulder. Later, Shivani is surprised to see Ronit at the hospital.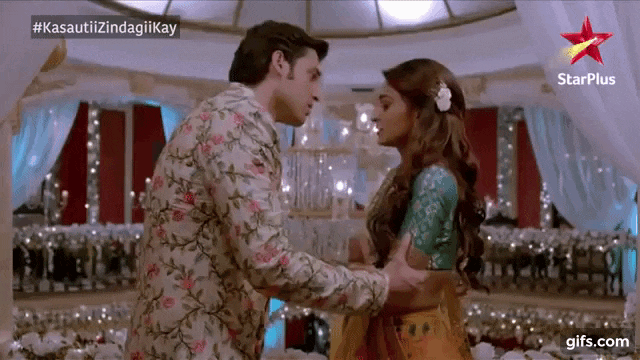 READ ALSO: Twist of Fate teasers: October 2020
14/09/2020: Monday (Episode 325)
Anupam finds the truck that ran over Prerna at the police station. Anurag takes Prerna home to protect her despite objections from the nurses. Will Ronit meet the strict conditions that have been laid for him?
Anurag and Anupam are the best spies
The two are trying their best to unveil the truth. Will the ongoing secret investigation on Monty reveal important information?
15/09/2020: Tuesday (Episode 326)
The truth slaps Prerna so hard that she attacks Komolika and threatens to stab her with a knife out of rage, while Anurag and Anupam conspire to spy on Monty. What did Shivani and Ronit discuss over the phone?
16/09/2020: Wednesday (Episode 327)
Anurag consults a detective while Mohini resorts to help Komolika to accomplish her plans. Prerna's words leave Mohini speechless, and Anurag recollects vague memories concerning Ronit.
17/09/2020: Thursday (Episode 328)
Anurag treats Prerna like a queen, and Komolika plots to have a child with him, but Prerna slaps her for playing these dirty tricks.
18/09/2020: Friday (Episode 329)
Prerna schemes to safeguard Anurag's job in Sonalika's company. Meanwhile, Anupam, Nivedita and Mohini accompany Moloy while she goes to visit their new farmhouse.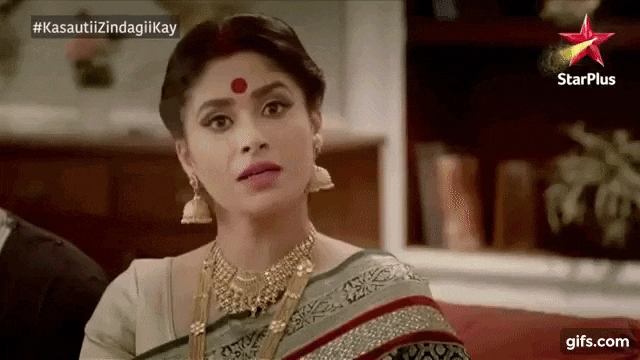 READ ALSO: Brave and Beautiful teasers: September 2020
21/09/2020: Monday (Episode 330)
Prerna is worried about Komolika's plan to manipulate Anurag; therefore, she comes up with a plan to stop Komolika.
22/09/2020: Tuesday (Episode 331)
Shivani fakes his identity to trick Ronit at the hotel. On the other hand, Komolika gets close with Anurag, and everyone's jaws drop because of what Prerna does when Komolika lays her hand on Ronit.
Why is Ronit running away from the police?
Ronit tricks the cops and escapes from the hotel. Is he running away from Komolika or Shivani? The many mysteries in his life keep him on his toes.
23/09/2020: Wednesday (Episode 332)
While Shivani restrains Komolika from moving by threatening to stab her, Ronit lies to the cops and flees from the hotel. Later, Komolika tries to murder Prerna.
24/09/2020: Thursday (Episode 333)
Sonalika spills oil on the staircase for Prerna to slip and fall, but Mohini becomes the victim of this dangerous plan instead of the target.
25/09/2020: Friday (Episode 334)
Anurag inquires from Prerna about her husband when he finds out that her engagement is around the corner. Later, he promises to do something exciting for her.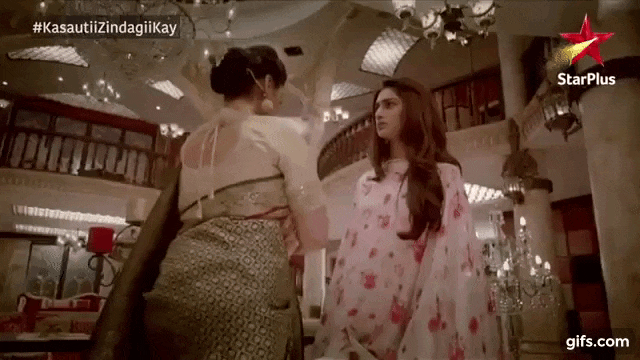 READ ALSO: Scandal! teasers: September 2020
28/09/2020: Monday (Episode 335)
While Komolika assures Anurag that Viraj will be the best husband for Prerna, Anurag visits the Sharmas to propose marriage to Prerna.
29/09/2020: Tuesday (Episode 336)
Veena suffers a panic attack, and Prerna accepts the proposal halfheartedly to please Anurag. Later, Mohini commends Komolika for her brilliant idea.
30/09/2020: Wednesday (Episode 337)
Prerna finds a way to prevent her marriage with Viraj. She requests to talk to the groom alone when Anurag, his family, and the groom visit her home.
What is happening to your beloved Made for Each Other characters?
Komolika advises Anurag to approve Viraj and Prerna's marriage. Before this plan, she had disguised herself as a medical professional to kill Prerna in the hospital, but her plans hit a dead end.
Prerna is determined to prevent her marriage with Viraj from succeeding. She does not want Anurag to know that she does not like the man he has chosen for her to marry. Meanwhile, Anurag is unaware that she helped him to keep his job at Sonalika's company.
Made for Each Other teasers September 2020 has top-notch entertainment. It would help if you watched the show because of the exciting episodes that will leave you speechless.
READ ALSO: Uzalo Teasers: September 2020
You will pity Fikile after reading the Uzalo teasers September 2020 from the Briefly.co.za. She and Sbu and Fikile experience the consequences of making rash decisions. Their relationship is rocky because he is concealing secrets from her. On the other hand, she is uncomfortable with their financial situation.
Although Fikile desires to have a flourishing relationship with Sbu, she is not willing to be the family's sole breadwinner. Meanwhile, the responsibilities in the church are giving Qhabanga headaches.
READ ALSO:
Family Affairs teasers: September 2020
Twist of Fate teasers: September 2020
Wild Skin Teasers: September 2020
Source: Briefly.co.za