Geet teasers: September 2020
In Geet teasers for September 2020, Dev loves Nandini but a man who the family chose for her to marry returns from overseas. Although Maan has lost his memory to the extent that he does not remember that he is married, there is a special connection between him and his wife, Geet. The couple expresses their love for one another in a unique way. He put Geet's personality to the test by being mean to her sometimes and surprising her with romantic gifts occasionally.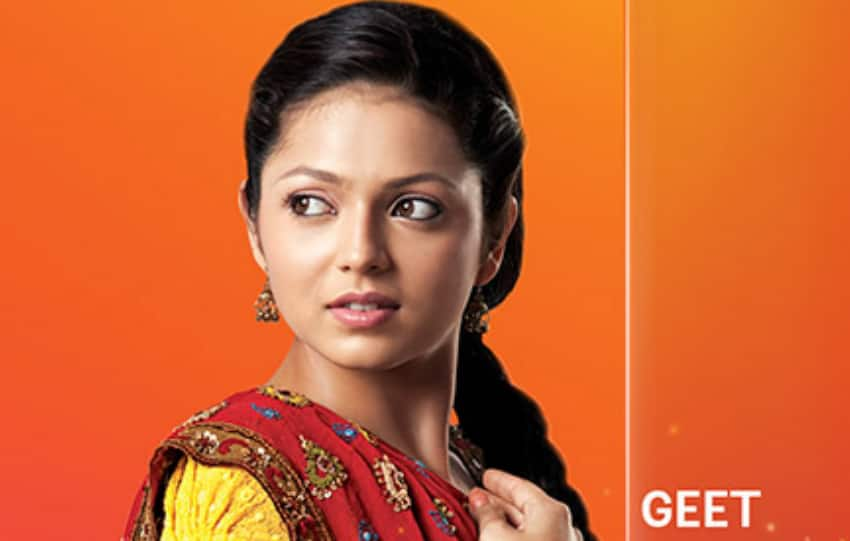 Geet, on the other hand, proves that she loves him by standing up to herself when necessary and submitting to his instructions when he shows her respect. Although Naintaara tries to separate them, her plans fail miserably. The actors behave like a real married couple. Most of the Geet viewers assume that the two are married in real life because of the breathtaking chemistry that they portray on screen.
What will happen in Geet teasers September 2020?
Here is what you should expect in September. Dev loves Nandini and his actions give him away because it is impossible to hide true love. Find out about the relationships between the main characters.
1/09/2020: Tuesday (E 381-382)
Savitri Devi requests Maan to prepare for the festival as soon as Tej arrives. She advises Maan to stay at home because Geet is observing the fasting rituals in his name.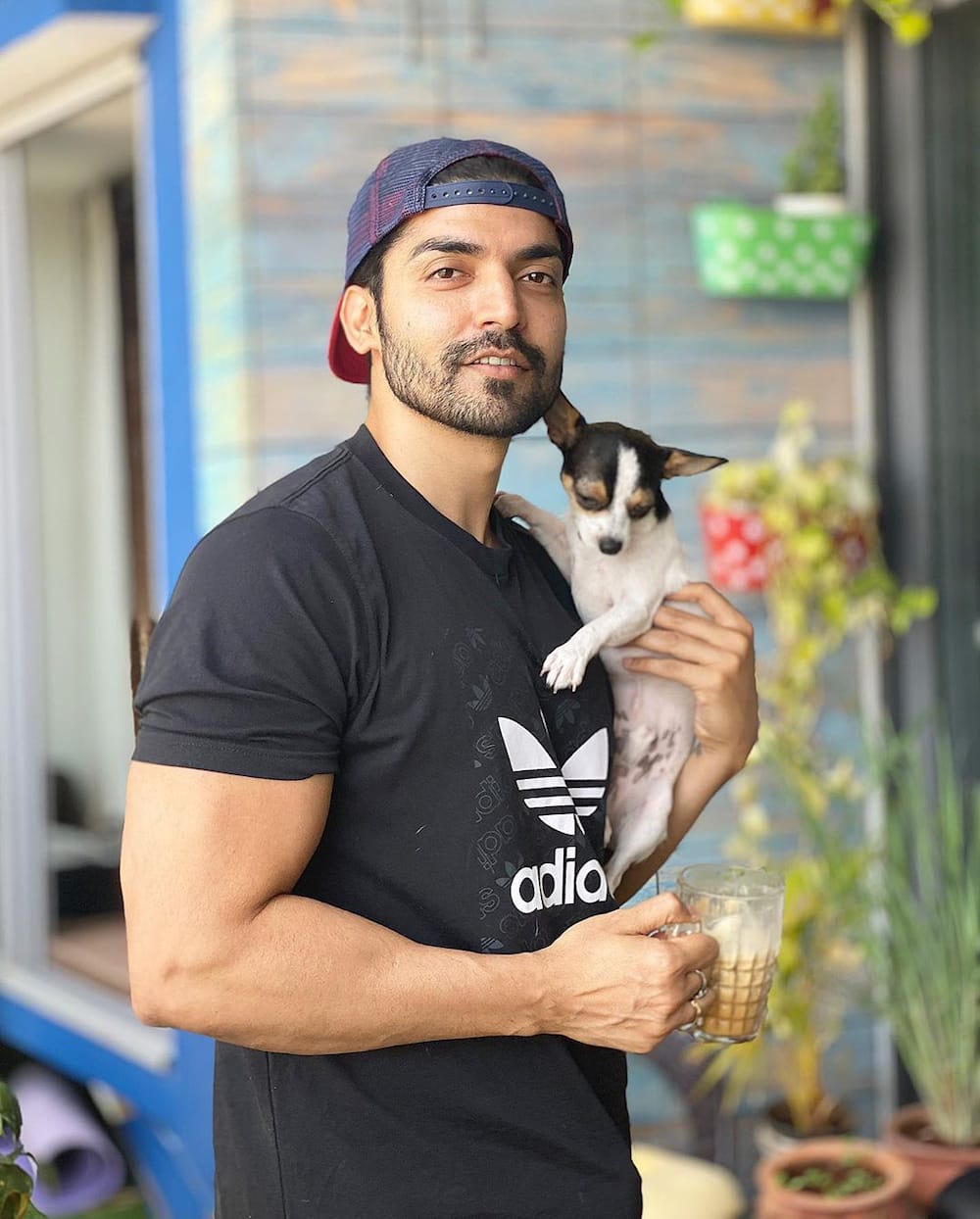 Geet tells Maan out of anger that she will do what her heart wants. Later, Maan helps her to look for Sindoor at night despite the power blackout. Naintara notices that Dev has romantic feelings for Nandini.
2/09/2020: Wednesday (E 383-384)
Adi fails to give Maan the information that he has been sent to deliver. Naintaara receives this information by mistake, and there is a high likelihood that she will misuse it for personal gains. She hides Maan's phone in Geet's room while he is looking for his phone.
Naintara assures him that he should look for the missing phone in Geet's room because she saw her holding it. Maan finds the phone in Geet's room, and he gets upset with Geet when Adi informs him about the meeting.
3/09/2020: Thursday (E 385-386)
Maan apologizes to Geet for embarrassing her in front of everyone because she lost the business deal to his company's most fierce competitors, the Khurana Industries. Although he refuses to acknowledge that he is married on the Teej day festival, his wife stubbornly refuses to break her fast in his absence. Dev persuades him to do what she is demanding.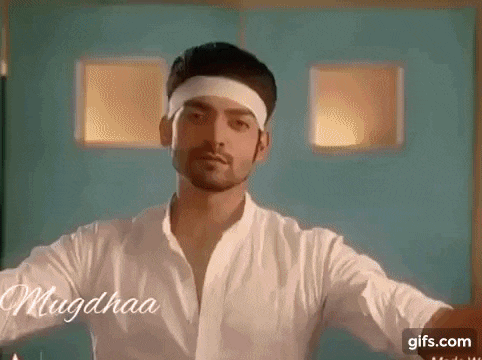 READ ALSO: Deur Dik en Dun Teasers: August 2020
Why does Maan refuse to acknowledge his wife?
Maan is suffering from a memory loss condition.
4/09/2020: Friday (E 387-388)
Maan yells at his wife when Naintaara accuses her of faking illness. Geet collapses, and the doctor's diagnosis reveals that her blood pressure went below average because of fasting. Savitri Devi declares that she will fast until Maan's wife regains consciousness. When Geet recovers, she asks Maan to help her break her fast to convince Didimaa to eat, and Naintaara hurts Nandini deeply by scolding her for being kind to Dev. Maan begs Geet to forgive him, but he continues to believe that he is not her husband.
Nandini is kidnapped as soon as she leaves the mansion
Naintaara is causing problems for everyone in the house, including Nandini.
5/09/2020: Saturday (E 389-390)
Dev finds a saddening note from Nandini, and he suspects that Naintaara might have pushed her to make such a drastic decision. In the letter, she informs everyone that she has moved out of the house. Naintaara calls Geet after she abducts Nandini and warns her against saying a word to Mann or Dev about the abduction.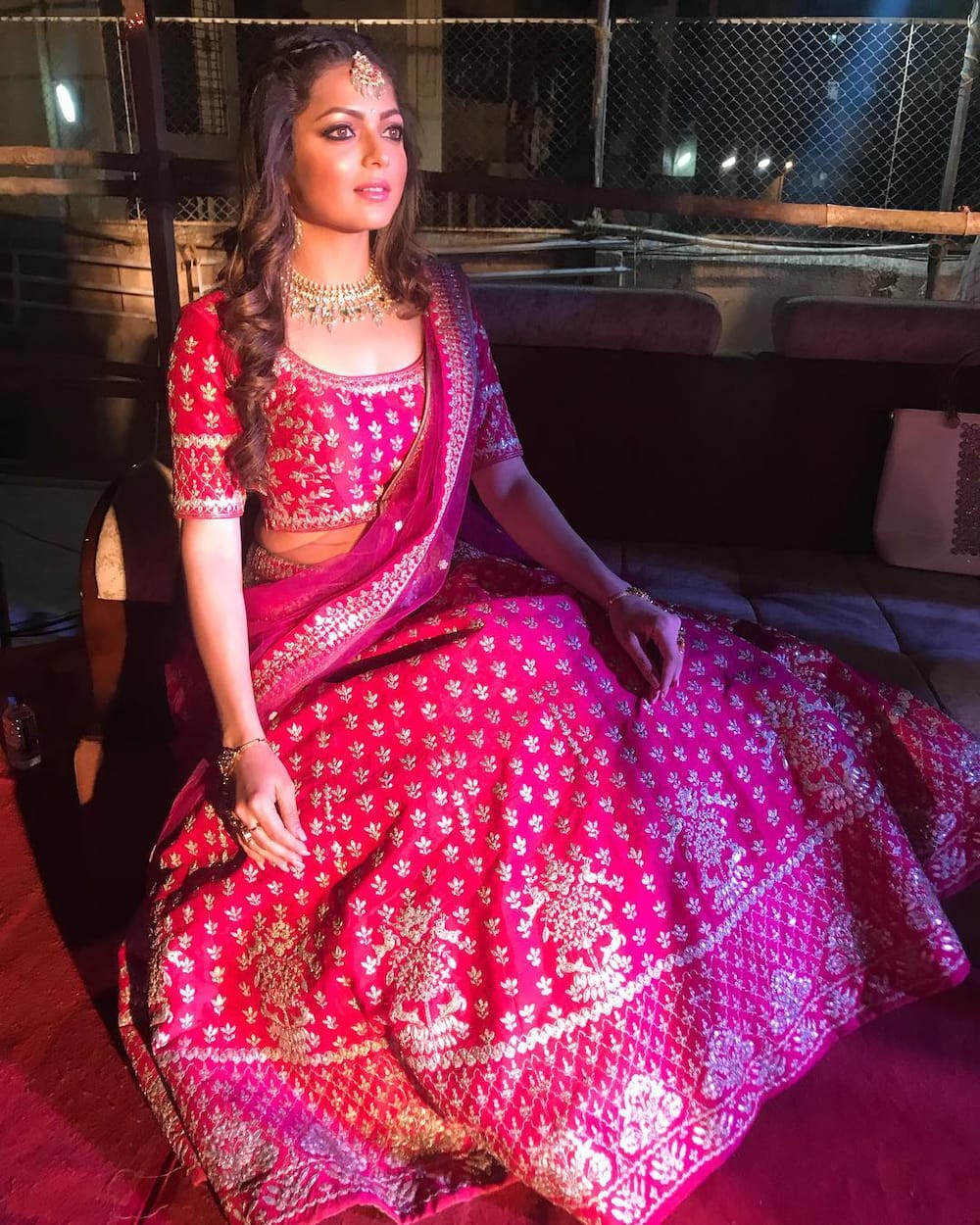 READ ALSO: Twist of Fate teasers: September 2020
Dev plans to rescue Nandini from Naintaara's hands. He returns to the house with Nandini when Naintaara least expects them because she is celebrating her victory. Dev exposes the truth about the kidnapping in the presence of the entire family.
6/09/2020: Sunday (E 391-392)
Naintaara is not only shocked by the return of Dev and Nandini but also the signed divorce papers. While the cops arrest Niantaara, she hurls insults at Geet, which makes Maan defend his wife. Geet excitedly waits for Maan to request her to pack her bags in preparation for a trip to Mumbai. He has been invited to attend a wedding. Maan breaks her heart when he goes to the office without telling her anything. Dev is stressed out because he cannot figure out the perfect way to propose to Nandini.
Why is Dev spying on Nandini?
He is afraid of competing with another man for Nandini's love.
7/09/2020: Monday (E 393-394)
Geet loses a file containing essential documents while waiting for Maan to ask her to accompany him to Mumbai. Maan entrusted her with the safety of the file. Jugnu trails Nandini because he suspects that she is seeing a man secretly. Ranbir's arrival sparks jealousy in Dev because Beehi chose him to marry Nandini.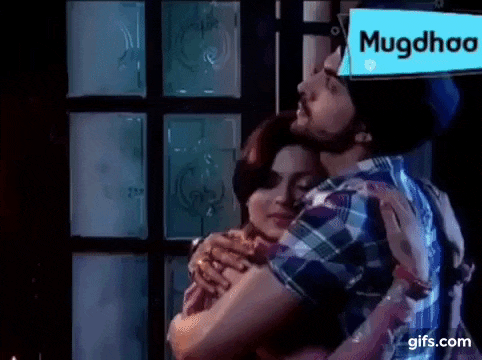 READ ALSO: Muvhango teasers: August 2020
Geet convinces Dev to let Nandini know that he loves her, but Dev requests Lucky and Jugnu to help him spy on Nandini and Ranbir. Maan finds his wife sleeping in his room because the air conditioner in her room is faulty.
8/09/2020: Tuesday (E 395-396)
Dev, Lucky, and Adi follow Nandini and Ranbir as they get into the hotel, and Maan complains that he did not have enough space for himself; therefore, he did not get enough sleep. Nandini catches Dev in her room, reading a letter that she left on the table. Nandini hides the envelope that Ranbir used to send the letter, and Dev confesses his love for her. Geet is at a loss because the servant informs her that the file has been discarded. It is the same file that Maan instructed her to keep it safe.
9/09/2020: Wednesday (E 397-398)
Maan is angry with Geet for not picking calls, but she was busy working on a file that she did not hear the phone ringing. Geet asks Adi and Dev to help her prepare the file, and Maan overhears her telling the two gentlemen that she misplaced the file. Everyone in the office is afraid of Mann; hence they avoid him as much as they can.
Ranbir enters the room when Dev is talking to Nandini, and Maan's wife excuses herself from the Puja because she needs more time to finish preparing the file. Out of anger, Maan tries to bring her back to the Puja so that she does not get time to work on the file while Dev attempts to put a smile on Nandini's face.
Geet and Maan renew their marital vows
They are falling in love with each other once again. Will their love stand the test of time? Do their family and friends have the best interests towards them?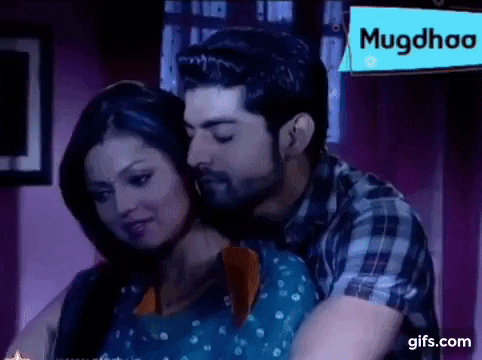 READ ALSO: 7de Laan Teasers: August 2020
10/09/2020: Thursday (E 399-400)
Maan commands Geet to attend the Puja and also ensure that she hands in the file early in the morning. The two take their marital vows during the Puja ceremony, and Geet assures Adi that she will be done with the file by dawn because she wants to win Maan's trust. She is afraid that Maan will know that she fell asleep while working on the file, and Nandini accepts the romantic proposal from Dev.
11/09/2020: Friday (E 401-402)
Dev is grateful to Ranbir for helping him to propose to Nandini. The lovebirds go on a coffee date while Geet and Pinky request Adi to get three movie tickets. Maan gets two movie tickets, one for Pinky and another one for Adi, and he gives Geet a special surprise. Nandini dares Dev to propose to her in the coffee shop and marry her in secret. Dev pleads with Geet not to tell Maan that he plans to marry Nandini secretly.
12/09/2020: Saturday (E 403-404)
Nandini and Dev go out for a coffee date, and Dev appreciates Ranbir for helping him open up about his love, and Pinky and Geet request Adi to prepare three tickets for a movie premiere.
Nandini dares Dev to propose to her before everyone in the coffee shop. She also challenges him to marry her in secret, although Geet overhears the conversation about marriage.
13/09/2020: Sunday (E 405-406)
Geet finds herself in a dilemma, and Maan notices her state of confusion. Dev prepares for the secret marriage, although he is nervous about it. Nandini informs Geet that she is testing Dev through the marriage proposal to prove whether he is serious about it.
Geet feels guilty for not informing Maan about the marriage between Nandini and Dev, and Dev panics when the priest lets him down. He reaches out to Geet and asks her not to mention anything to Maan.
READ ALSO: Family Affairs Starlife: Cast (with images), full story, plot summary
14/09/2020: Monday (E 407-408)
Nandini gets bored of sitting in the room; hence she goes out despite Dev's warning, and Preeto and Nandini gang up to do something that confuses Jugnu. On the other side, Geet is confused to see Maan in the library, and yet she left him sleeping.
Maan shows up right before the marriage begins, and he is mad at Nandini and Dev for not informing him. Geet intervenes aтd tries to explain the dynamics of Dev's relationship to Maan.
15/09/2020: Tuesday (E 409-410)
The family listens to Geet's request and agrees to speak to Nandini and Dev about their secret marriage, and Maan finds out crucial details about Preeto and Lucky's wedding. Later, Teji shocks everyone when he shows up at Khurana's house.
The new couple is received into the Khurana family, and they join another couple to perform the marriage rituals. Later, Dev says that Geet and Maan look perfect together and that they have given love a new meaning.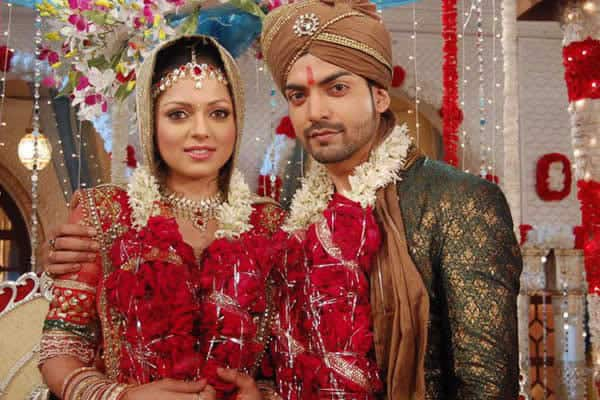 16/09/2020: Wednesday (E 411-412)
Jugnu does something that irritates Lucky on his first night, and Maan writes to Geet to appreciate her for showing up for him. He gifts her a saree which she wears. Is he trying to express his love for her?
Dev plans the honeymoon, although Nandini opts to work with him in the office. Adi and Geet feel bad for Dev, although Maan convinces them that the couple will make a sensible decision that will work for the both of them.
READ ALSO: Family Affairs teasers: September 2020
17/09/2020: Thursday (E 413-414)
Lucky gets a personal trainer to help Preeto get back in shape, and Dev asks Adi to cancel the booking for the honeymoon. Meanwhile, Maan tries to create some time to spend with his wife.
Maan tries to reach out to Adi and Dev for help, although the calls fail to go through because of poor network. On the flip side, Nandini decorates the room with candles in preparation for an intimate moment with Dev; however, Dev fails to show up.
18/09/2020: Friday (E 415-416)
Maan finally gathers the courage to tell Geet to let him start their relationship from the start, and perform all the marriage rituals. He ties mangalsutra to Geet, and this makes her emotional. Meanwhile, Nandini burns with rage when Dev ruins her surprise.
Maan lets Geet into his life and promises never to make her sad, and Lucky makes Preeto wake up early for her fitness training. Later, Maan looks for Geet everywhere, but he does not find her.
19/09/2020: Saturday (E 417-418)
Maan takes Geet out and trains her how to drive, and Lucky shouts at Preeto when she returns from her training. Maan tries to talk them into fixing their issues, and he is happy that they agree to heed to his advice.
Two couples face their differencesю Maan and his woman agree to help them navigate through their issues. They are impressed that everyone is willing to compromise for the sake of their relationships.
20/09/2020: Sunday (E 419-420)
Maan requests Geet to join him for his work trip, although she is bored when he talks business on their way, and Nandini presents her proposal to her client. She is hopeful that she will be granted the business opportunity.
Geet asks Maan to request for a lift from a stranger, and when her wish is granted, she gets into the truck, and Maan lets the truck tow his car. In the truck, Geet falls asleep, and when she walks up, she starts looking for her man.
READ ALSO: The Bold and the Beautiful teasers on Eva - September 2020
21/09/2020: Monday (E 421-422)
The truck driver robs Geet and dumps her in the jungle. At the same time, Nandini realises that Dev tampered with her file; hence, she becomes furious despite his efforts to apologise to her.
Maan manages to save Geet from the truck driver, although in the process, he gets hurt. Geet uses her dupatta to tie her man's wounds. In the meantime, Nandini overhears Dev sharing his plight with Lucky, and she starts a fight because of that.
22/09/2020: Tuesday (E 423-424)
Maan's condition worsens; hence, they get into the truck, and Geet drives to a nearby village where she nurses his wounds. Later, they enjoy an intimate moment together, and it helps them grow closer to one another.
Maan and Geet vow to be together forever. Later, they sense that there is tension within Lucky's and Dev's families.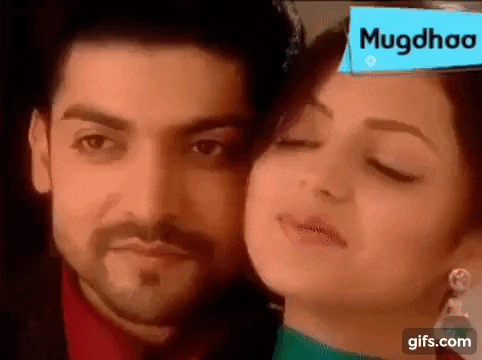 23/09/2020: Wednesday (E 425-426)
Maan and Geet get into a fight, and they shock everyone. Later, Maan challenges the women in the house to take charge of the office work and let the men take care of the house, and the men accept the challenge.
The men find it difficult to manage the house chores, and Adi reaches out to Dev and informs him about his presentation. He responds by telling him that the ladies in the house will handle it.
24/09/2020: Thursday (E 427-428)
Maan requests Geet to help Preeto and Nandini with the presentation, and Dev mentions to Maan about the ladies getting home early. Later, Nandini informs the men that the PWD members are coming to the house for dinner, and the men panic.
The entire food burns and the ladies and the men shake because of the embarrassment that befalls them. Later, Preeto makes the situation worse when she ruins the presentation CD. This prompts Maan and Geet to jot a way forward to end the tiff.
25/09/2020: Friday (E 429-430)
The men and the ladies worry about each other and try to help each other save the situation. Geet and Maan are impressed that their plan worked. However, Jugnu catches them together and tries to inform the rest of the members about his discovery.
Just when everything seems to be working well, the couples get into a fight, and Maan and Geet try to stop them from fighting.
26/09/2020: Saturday (E 431-432)
Geet and Maan hook up for an intimate moment, and Santosh tries to misbehave with the ladies, although Nandini slaps him.
Maan eavesdrops the conversation between Nandini and Geet and discovers what Santosh did. Lucky and Dev disguise themselves and go to Santosh's workplace to irritate him.
READ ALSO: Lithapo Teasers: September 2020
27/09/2020: Sunday (E 433-434)
Geet reminds Santosh to stay within the allowed limits, and later, Santosh shows up at the house with police officers; hence, she breaks down. Maan calms down Geet and reminds her not to betray his trust as he knows the truth.
Maan reminds Geet to face the situation positively, and she plans to make Santosh pay for his crime. Later, he is thrown out of the office, and the newlyweds seem to be going through a conflict.
28/09/2020: Monday (E 435-438)
Geet reprimands Lucky and Dev for failing the challenge, and the husbands express their dissatisfaction in the interchange of roles. They agree to reach a compromise with their wives.
Maan suddenly travels to London, and Geet misses him. At the same time, Lucky and Dev prepare surprises for their wives. They buy them a cake, although Jugnu throws it in the bin.
29/09/2020: Tuesday (E 437-438)
The couples get into another fight because of petty issues, and the men get furious and go to a pub. Geet talks to the ladies, and Preeto agrees to reach out to Dev. However, during the call, she overhears Lucky badmouthing them to another lady.
Lucky and Dev get into another problem because of Jugnu, and Geet comes across the new lady's purse and goes to meet her. The lady agrees to come home and tell the truth; however, on their way home, someone steals Geet's bag.
30/09/2020: Wednesday (E 439)
Geet manages to find the bag snatcher; although he defends himself. Later, the new lady gets home and does the unexpected when she blackmails Lucky and Dev. After the incident, Geet comes across a strange note that worries her.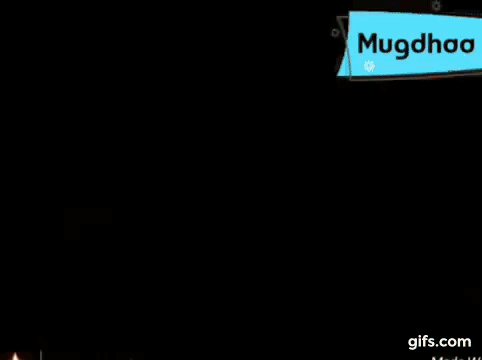 Geet
Geet tries to make Maan love her, but he dismisses her and does not consider her emotions. However, they get involved in an incident that changes how he feels towards her. He swallows his pride and is more affectionate to her.
Dev
The relationship between Geet and Maan challenges Dev to listen to his heart and propose to Nandini. Nandini dares him to marry her, and when he does, she subjects him to so much pressure that makes him re-think his decision. However, he believes in giving the relationship a shot. Will it work out?
READ ALSO: Wild Skin Teasers: September 2020
Briefly.co.za recently published the intricate details of Wild Skin. You ought to check them out!
Wild Skin teasers are proof of the sudden change in the course of the plot of the show. Camila opens up to Max about how she feels, and an unexpected thing happens to Ezequiel. Will the truth come out before someone suffers innocently?
There is so much love in the September 2020 Geet teasers. You will never regret switching your television to Star Life from Mondays to Sundays at 20h00 and 20h30.
READ ALSO:
Gomora teasers: August 2020
Lies of the Heart teasers: September 2020
Gebroke Harte 3 teasers: August 2020
Source: Briefly News